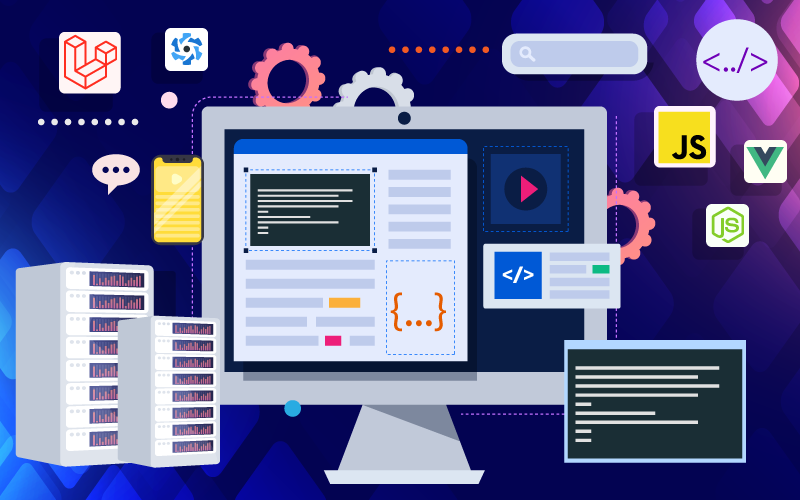 Why Thriving Businesses Build Tailored Web Application Over Off-the-Shelf?
Today businesses are facing a lot of competition online. Moreover, with the demand for a technological shift, most companies are trying to expand their influence as much as possible. Although the market is extensive, one needs to run a platform that offers smooth service and the latest sophisticated feature. Going through such a scenario can be pretty challenging.
Besides, the software has much to do when it comes to business management. Irrespective of the type of organization, custom web development has become a significant part of today's business. With nine out of ten enterprises online, customers equally have a wide range of selection to go for.
Off-shelf software is quite demanding in today's market. They offer optimum solutions to businesses of all types. Still, companies tend to seek help from custom web development solutions. You should also know that the company that stays at the top is the foremost priority of customers. And to stay at the summit, you need to have technological superiority over your competitors.
In order to run a business successfully, what experts recommend is to build custom software. Also, it would be commendable if you made sure there are tailored solutions that will never fail when the challenges arise. The digital technology market provides an excellent explanation of software for both your administrative and business needs.
So, before you go for custom web development, here are some queries that you definitely need to think about:
● Will I get to operate as efficiently as possible?
● Am I missing out on growth because of a customer experience that's "just ok"?
● How do I stop employees from wasting time on tedious or low-level tasks?
● How do I remove siloed data for a faster decision?
Custom Build Software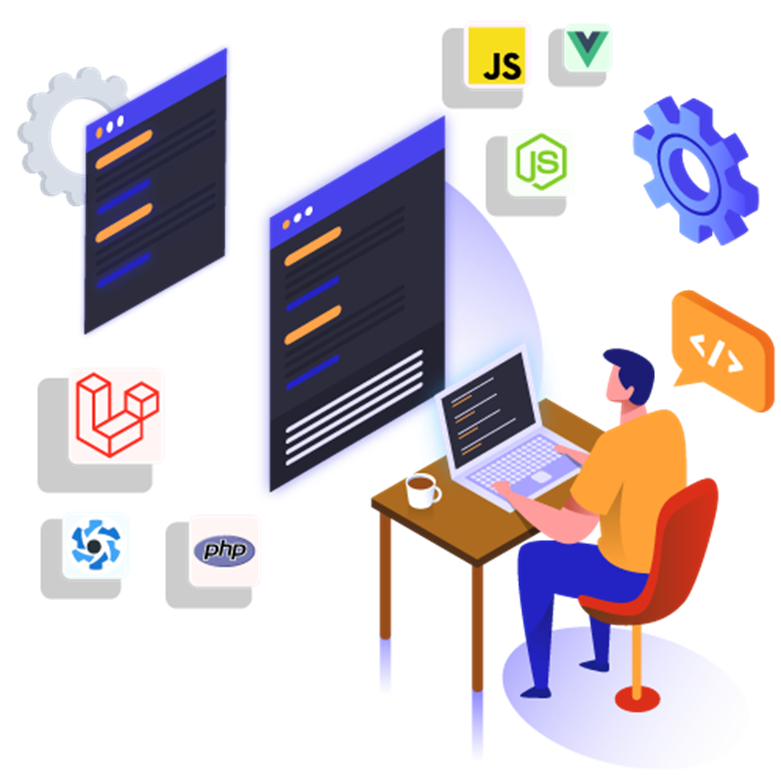 Custom software is built to fit the needs of your business; however, off-the-shelf software comes with various limitations. Also, it would help if you kept that in mind that off-the-shelf software is built for the needs of the mass market. It needs to work for both "most businesses" and "the average businesses."
Sadly, many businesses feel the heat within a few months or a year when things start getting challenging. Moreover, they have already outgrown the capabilities of their solutions, sending them back to the initial position and searching for something new.
Saas software has its own place and benefits. In fact, there are platforms out there that work for several specific business functions. But for core competencies or seamlessly running businesses, some solutions can leave you wanting more.
Therefore, most businesses these days are turning to  Custom Web Development Solution. Besides, you get to build exactly what you have envisioned. A custom solution for the operations can be a crucial differentiator. Some of the areas of development that makes or break margins and customer success include
● Employee management
● Project workflows
● Invoicing
● Scheduling
● Work orders
Meanwhile, there's no shortage of off-the-shelf software that attempts to address pain points. However, patching together several tools often results in a lack of adoption and minimized efficiency gains.
Custom Software Category
When it comes to custom software, web development company further distinguish development works into three major types. Here we generally level up as
Full Customization- Software tailored in every aspect of the company's needs
Semi Customization- Software solution using already existing software and adjusting it partially
Copied Customization- Software solution using developed software by another company of similar profile
How Successful Business Benefits from Custom Build System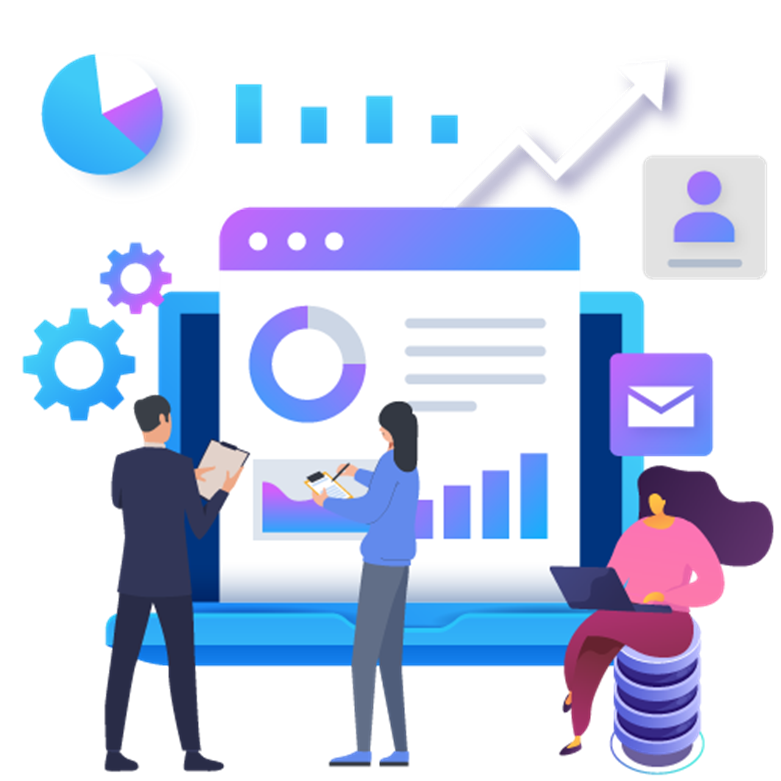 There are countless reasons behind Custom Web Application Development. However, here we mention some of the proven points for the business going for custom build software.
Seamless Integration
Businesses need to care about their productivity, and compatibility issues are one of the critical concerns. Likewise, most of the off-the-shelf products aren't actually easy to integrate into the present business application. Moreover, such things often cause a huge issue.
With the custom build software from the Web development company, you get the optimum solution for the easier integration of different business programs. You may avail of the assistance of seamless integration with the existing business environment and management.
Now, controlling the business is relatively easy as web application development of different aspects of the software enables a seamless integration.
Enhanced Quality
Quality matters to a prominent extent when it comes to usability. Besides, custom software certainly outweighs the off-the-shelf software. Similarly, these are designed for mass users. Therefore, they come with numerous features that the business may not require.
Off-the-shelf software may not offer the best quality products as per the business deigns. If your business requires high-quality software, going for custom software is the best option. Even with the aspired position, the custom software offers enhanced results and helps in improving business performance.
Cross-platform app development improves the quality of the custom build system.
Flexible Features
When businesses go for off-shelf products, they need to accept all the features offered in the platform. Now, whether this can be useful or not doesn't matter here. Besides, these businesses don't have any particular choice of making the required changes to the included features.
In case you want to go for some more powerful features, you may need to switch to another platform. However, in Custom Web Development Solution, the development team provides a much more flexible quality.
The custom software easily allows business to select the particular specification that you desire and edit or even modify the features during the entire build-up process.
Extensive Support
One of the significant reasons successful companies seek help from web development companies for a custom build system is the availability of support. Through reliable support, these companies can run smoothly and successfully with ease.
These include a team of software development experts 24x7 who are ready to fix things. Besides, the software is a complex system, and you need to have experts on your side when working on the platform.
Frequent Upgrades
With the off-the-shelf software, you can avail yourself of constant updates. But they may not offer frequent updates as needed in the competitive scenario. For business planning to have a powerful marketing approach, your company will require regular updates. To be more precise regarding updates, these are changes that platforms run to stay ahead in the competition.
Remember, there's a constant shift going on in the search engines, and one needs to keep up with the changes. The Custom Web Development Solution provides businesses with the ability to make any changes they wish at any particular time.
Also, in order to add new features, there are zero requirements for waiting for the latest software statement. It makes the custom software a more suitable choice than the off-the-shelf software.
Robust Cyber Security
The growing number of cyber theft is a concern for most businesses. Also, for the companies trying to make a powerful market approach, having robust security layers is essential. It won't be acceptable if you lose all the valuable information and data. Moreover, your company will lose the customer's trust.
In order to prevent the loss of data to hackers, an improved security layer is essential. The custom software comes with a layered system. This further reduces cybercrimes effectively. With the custom build platform, hackers find it more than complex to understand the vulnerabilities.
Hybrid app development is the best option as it helps enhance the security system of the custom software.
Maintenance
In the case of packaged software, the business can expect a continuous maintenance solution. If there is a concern about bugs, companies may only report the bug unless everything is fixed in the upcoming update.
But when it comes to custom software, this doesn't happen the same here. You may always avail of an ongoing maintenance option. Your web development company can quickly fix the bug and get rid of it.
Kickstart A Custom Software Project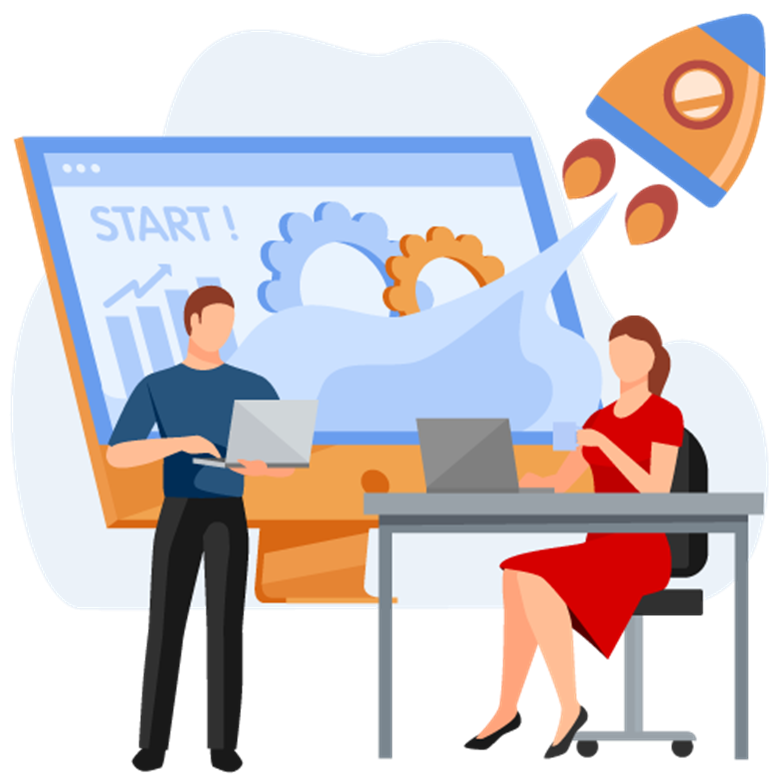 When undertaking the first software project, most businesses are tempted to try and change everything at once. However, this generally leads to a frustrating task, especially when at the initial point of implementing new digital tools.
Besides, going from a manual process to an automated workflow comes with considerable change. What our experts at custom web development recommend is to start small. Here it's best to identify the process that will have the most significant impact.
Your aim is to ensure a faster return on your investment along with swift adoption for the team. Also, you may sit and think about specific points to develop a win-win situation.
● What process should we streamline?
● What data could we capture with a more straightforward workflow?
● What motivates the team to use the new tool?
What Should You Choose?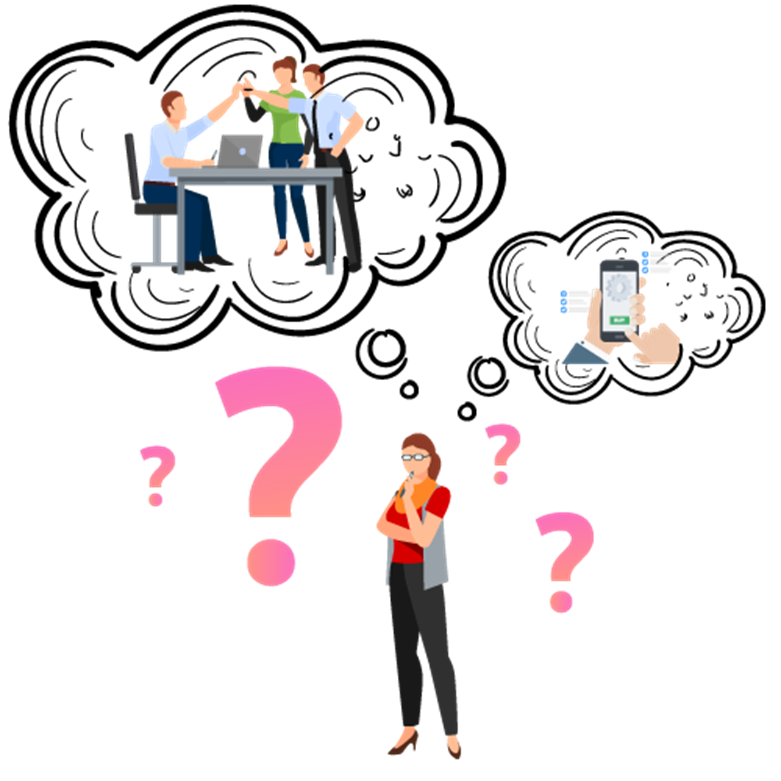 When your business starts investing in software solutions, you'll possibly come across two main options. You may either
● Buy off-the-shelf software
● Build custom software
The first option comes with one of the many off-the-shelf solutions available. As mentioned above, they can be easy to implement, and the price tag might be below your budget range.
However, most companies overlook the long-term benefits of investing in a custom software solution. When done correctly, they give you the best result over time.
Final Wrap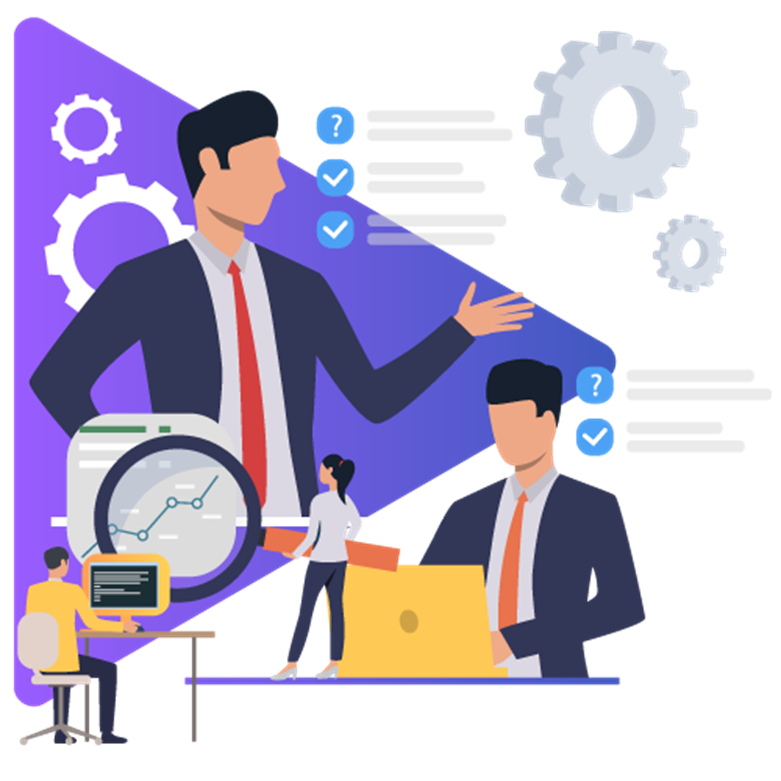 When considering a more prolonged operation, the investment made in custom software often demonstrates to be exclusively beneficial compared to the off-the-shelf. By choosing to develop custom software, businesses can have a competitive edge over others.
Be it a small business or a corporate firm, Custom Web Development Solution can quickly meet the unique requirements in the best possible way. Over the years, software development companies have focused on a bespoke platform that offers efficiency in the long run.
In today's time, demand for a custom-built solution is constantly popularizing. This has caused commercial production to fall far behind. Maybe you've only guessed to have your own unique software, and perhaps now is the time to acknowledge the long-term benefits.
Success is hiding around the corner, and with the most efficient system by your side, making a powerful market presence won't be a big deal. So, get a robust platform for your business and make things work seamlessly.
Choosing to build custom software is an exciting step, and you're most likely to succeed in the long term.
---
Popular Tags
Recent Posts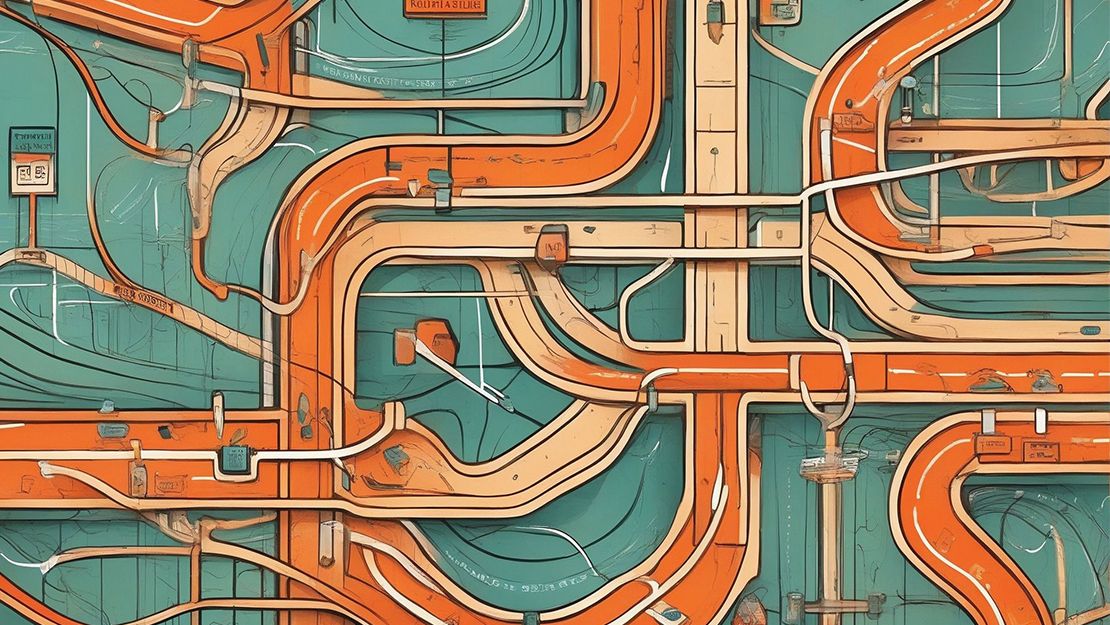 If you're a developer working with Laravel applications, you know how important it is to handle routing efficiently. The good news is that t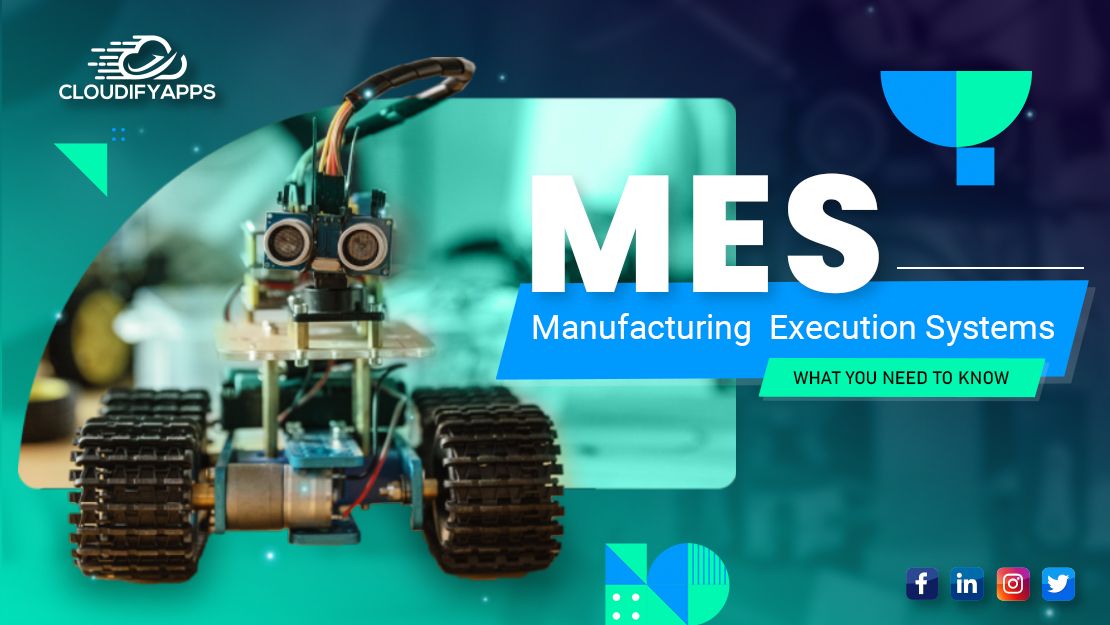 A manufacturing execution system (MES) is a software solution that helps manufacturers track, monitor, and control the manufacturing process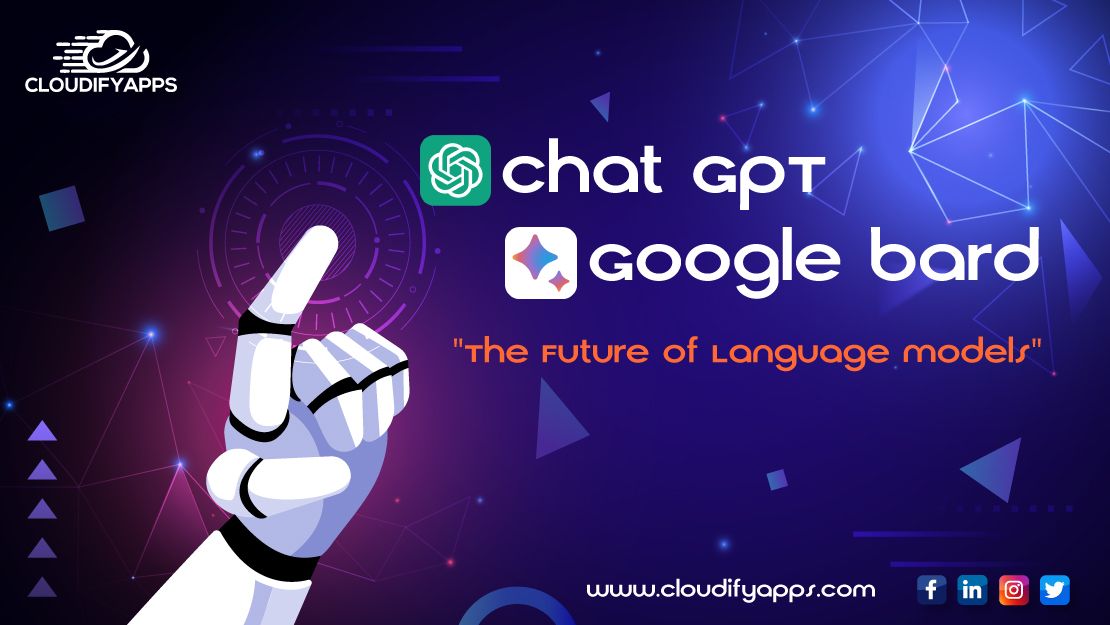 In recent years, there has been a surge of interest in large language models (LLMs). LLMs are a type of artificial intelligence (AI) that ca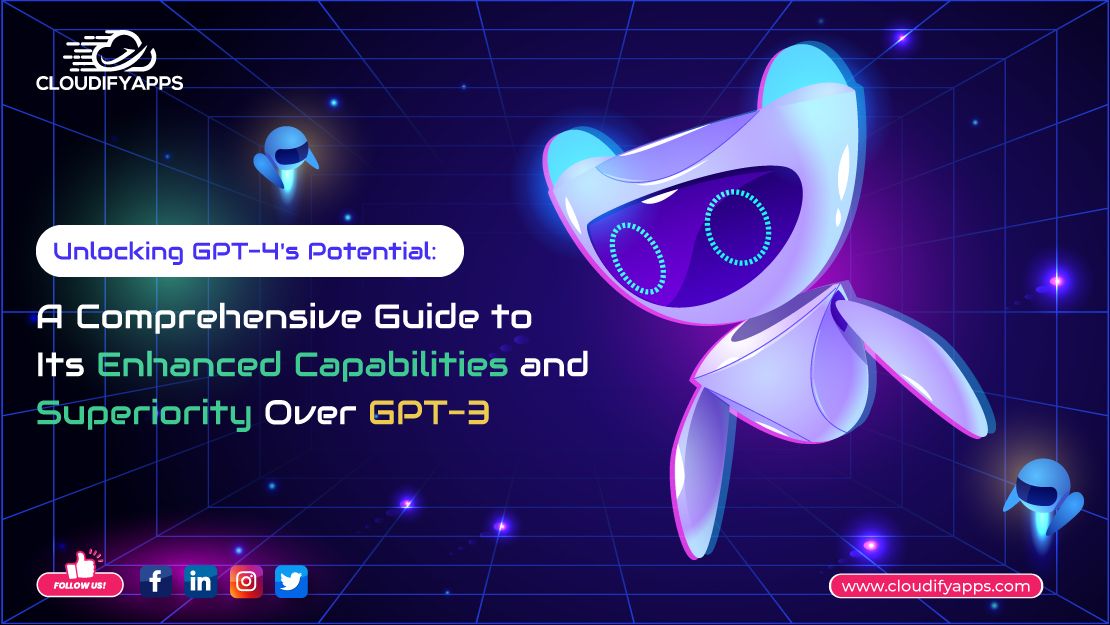 The AI community has witnessed significant advancements in recent years, and the latest offering from OpenAI, GPT-4, has taken the world by