How Can Businesses Benefit from Custom Mobile Application Development?
Introduction
If you own a business in the twenty-first century, you should learn how to use internet platforms to push your firm to new heights of success. You can choose between a web-based presence and bespoke application development.
However, before you commit to any of them, you must first understand the requirements of Custom mobile application development and how it may benefit your organization. First and foremost, we must define bespoke application advancement and how it differs from off-the-shelf solutions.
In this post, we will look at the key reasons why enhancing your mobile app is vital for the success of your organization.
What is Custom Mobile Application Development?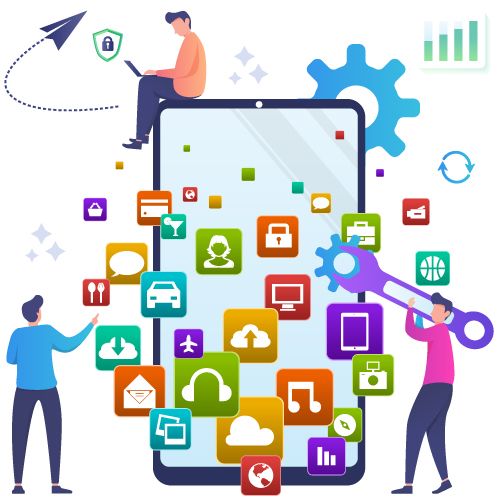 Yes, the connotation is clear from the word Custom application development. It's very self-explanatory. It is described as the process of designing and developing apps to meet the diverse demands of your organization. The primary goal of such a customized application is to fully answer the needs of a specific audience rather than a whole group of individuals. It is sometimes referred to as bespoke or custom software.
These sorts of applications are far superior to off-the-shelf alternatives since they increase profits and meet all of the demands of the organization. Almost all applications on the market are built from scratch. Many of them, however, have off-the-shelf functionality that third parties have incorporated. Such interfaces are typically created for chats, CRMs, administrative boards, and other activities.
How Do You Know Whether You Need a Custom App?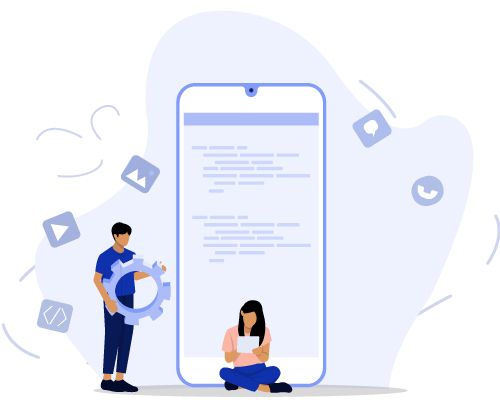 If you want to improve the internal operations of any business or bring out a magnificent game-changing invention, then a bespoke mobile application is the perfect option for you. It is quite beneficial when you consider increasing your company's market visibility and bringing attention to your company's sales.
You can achieve your ulterior objectives more quickly and efficiently this way. The finest thing is that you may express your requirements to software developers and then have the application developed using reliable design methodologies and high-quality procedures. These customized applications are often feature-rich and user-friendly.
A personalized mobile app can help you keep ahead of all these technologies and discover new methods to grow your business. One of the most excellent and prized methods for business owners to achieve this is to create unique mobile applications.
Statistics of Custom Mobile Application Development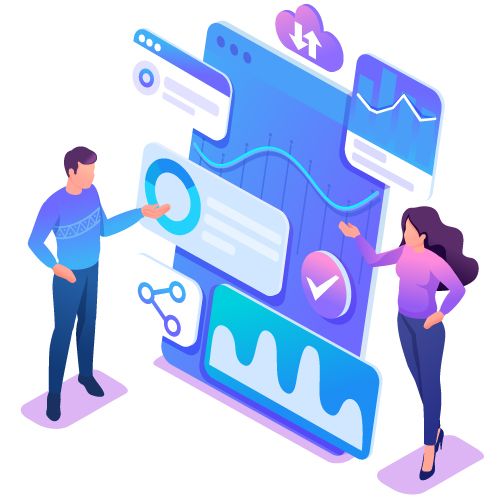 1. According to market experts, a recent poll revealed that consumers worldwide download more than 28 million applications yearly. Yes, it is enormous, and this is how the need for mobile applications is increasing every day all around the world. It suggests a growing boom in Custom application development in the following years.

2. Because of the Covid-19 pandemic, most of the worldwide market's sectors went online, and mobile app downloads increased by 23.3%, particularly in the work-from-home, food delivery, and exercise areas.


3. According to worldwide market share data, Android has the bulk of the pie, with 71.93% of the pie, while iOS retains 27.47% of the shares. It does not imply that you will begin to ignore iOS consumers. If you have a high-end target audience who uses Apple goods, iOS mobile applications will be beneficial.

4. In the United States, the number of applications used by baby boomers climbed by 30% year on year, compared to 16% for Gen Z and 18% for Millennials.

5. We all know that we check our phones more than 60 times daily on average. That adds up to more than 3 hours.

6. The globe now devotes 45% of its time to finance/fintech apps.

7. 48% of consumers say an app helps them judge the legitimacy of a brand.

8. According to eMarketer, mobile eCommerce sales will reach $3.56 trillion by 2021.

How Can Custom Mobile Application Development be Beneficial to Uplift Your Business?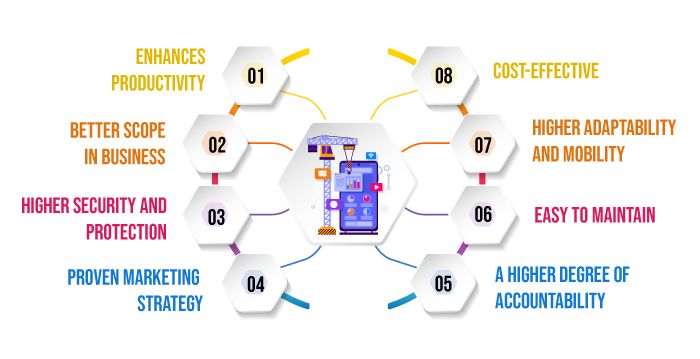 Enhances Productivity
The key feature of a Custom mobile app is that they are designed with the needs of business clients and customers in mind. It functions as a broad-reaching application that fills several responsibilities and eliminates the need for multiple apps. Because of this primary goal, it improves representational usefulness and hence increases corporate ROI.
In reality, the graphs offered by market analysts indicate the same thing. According to the report, the customized, flexible program increases your company's productivity by 41%. It guarantees that your company will grow positively. By applying these applications, you may boost the efficiency of your item while spending less money.
Better Scope in Business
The breadth of your business determines the scalability of your Custom mobile app. You may also need to communicate this to developers if you intend to grow. This will ensure that all features are appropriately constructed. Even if the scope keeps on expanding, the same application fulfills your purpose. You can cut costs by not upgrading your application and focusing on other aspects of the business.
Higher Security and Protection
Bespoke mobile applications' most beneficial aspects are their high security and data privacy. These levels of cybersecurity are not seen in regular commercial software. Securing corporate data is critical in each firm, regardless of the industry. A bespoke app created particularly for your business will amplify your data security system since necessary security measures will be considered during app development.
In truth, bespoke mobile apps will help you create a secure and confidential list of vital and personal business data. For example, you may provide your client, significant representative, ordinary worker, and even yourself varying degrees of access. Consequently, customized apps have robust security measures that guarantee the safety and security of your data.
Proven Marketing Strategy
You will undoubtedly agree that these bespoke mobile applications are one of the best methods to promote and market your company. These applications allow you to interact with consumers more effectively than ever before. You may now personalize your organization's app to your client's needs and use it to target audiences based on demographics, thanks to mobile marketing. Custom mobile application development companies that embrace mobile marketing have raised client engagement rates. The next stage in brand marketing and market awareness is mobile applications.
Cost-effective
The decision to design custom mobile applications for your business may be very cost and effort-effective. When you modify the program, you can lower the number of representatives working for you so that the same task can be achieved with fewer resources. You may quickly experience absolute control of this app's features with the aid of these custom applications.
In this manner, you can easily avoid relying on people for anything and save money on engineer assistance. Consequently, employing numerous mobile applications may save money while growing your revenues, making it a pleasant approach to building your business.
Higher Adaptability and Mobility
Any mobile application that is devoid of a high level of mobility is simply ineffective. As the name particularly demonstrates, adaptability is an unquestionable requirement that may be primarily met through custom portable programs. This application, which focuses solely on your business and gives complete information regarding your company, increases flexibility by 39%. You will definitely disappoint your clients if your adaptive application is not remote and portable.
Easy to Maintain
Choosing a generic app puts you at the mercy of an unknown mobile app development firm. If they decide to halt development, you would be deprived of continual development. When you create a customized app, you have complete control over the development and maintenance processes and do not have to rely heavily on anyone else.
A Higher Degree of Accountability
Because of the thoughts and considerations being shared with your client, any business owner can successfully and readily catch them on the phone for communication. These accounts would thus be easily stored in specific regions and accessible only to authorized personnel. This can help you grow greater responsibility and better serve your clients.
Read Also: Here's Why Your Business Needs a Custom Mobile App
Tips for Creating a Successful Custom Mobile Application for Your Business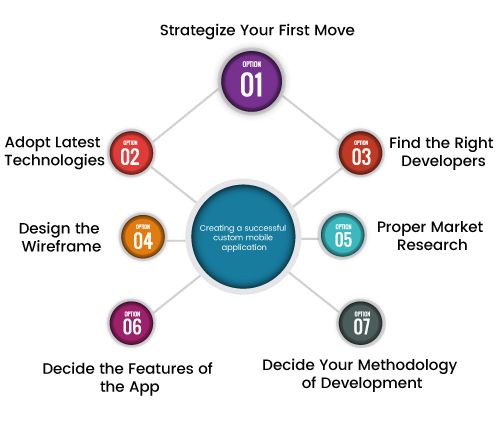 Strategize Your First Move
To make your app a success, you must first develop a proper plan and strategy, then design the app properly. The first step understands your company's demands and how developing mobile applications will help you reach your goals. Before constructing, consider the following questions and agree on the answers. Before choosing the application type, you should ask yourself a few things. What are you attempting to accomplish? Boosting sales? Increasing efficiency?

You should also be aware of who will be using your app. There are several reasons why your company would want an app, so be precise.
Employees fixing equipment in the field have different requirements than clients checking order status. What current systems must the app communicate with? Perhaps it requires access to client information or sales estimates. Maybe you have a strange old system that is still functional. Understanding your app's required connectivity requirements is critical.
Adopt Latest Technologies
New technologies aren't necessarily about 3D illustrations or VR goggles. Instead, these might be valuable tools for Custom mobile application development companies in simplifying or automating your workflow. Here are several technologies that I think you should look into:
● Cloud Computing: This is a popular technique, particularly for software with large databases. Cloud environments can enable coding, design, testing, and other development functions to construct cloud-native or service-based applications.
● Analytics: Analytical technologies, such as visualizations, predictive capabilities, and dashboards, assist applications in organizing and processing personal data influx.
Proper Market Research
After determining your objectives, you must ensure that your software fills a market demand. Every app concept sounds excellent in principle, and while the blueprint is developed, before you advance, you must validate your idea. Developing an app without conducting market research might result in a significant waste of your time, money, and resources. Create surveys as well as conduct interviews.
If your application is an extension of your existing business, you may do this research with the help of your present consumers. If you're developing an app for a new concept, you'll need to interact with prospective users who meet your target population.
Decide the Features of the App
Consider the fundamental operation of your program. This is where the features should be concentrated. Many individuals are tempted to add unneeded functionality to an app. Despite this, some functionality do not contribute to the primary objective of your program. The price increases, and development time lengthens with every feature add-on. The app has several prominent features, including push alerts, a community wall, and GPS capabilities.
Find the Right Developers
Our following recommendation is to assemble a team of experts who are on the same page as you. By that, we mean the specialists who will take the time to learn about your company and its requirements.
Design the Wireframe
A wireframe or framework is just a sketch of your mobile app's layout. It doesn't have to be totally official, and you don't have to worry about the graphic style of your app just at this moment. A wireframe is easy - it can be drawn on paper, a whiteboard, a napkin, or with a digital wireframing tool. The wireframe's ultimate objective is just to demonstrate the app's functionalities and layout the schemes.
Don't be concerned with app design components in a wireframe. This tool is not intended to be a one-to-one representation of how the final app will appear. Instead, you should focus on structure and flow in your wireframe.
Decide Your Methodology of Development
There are several approaches to creating an app. Before you begin developing an app, you must first decide which strategy is ideal for your specific circumstance. The finest option for me may not be the best option for you. Choosing the best technique is determined by your budget, technical skill level, app kind, and time to market.
Additional Tips for Your Business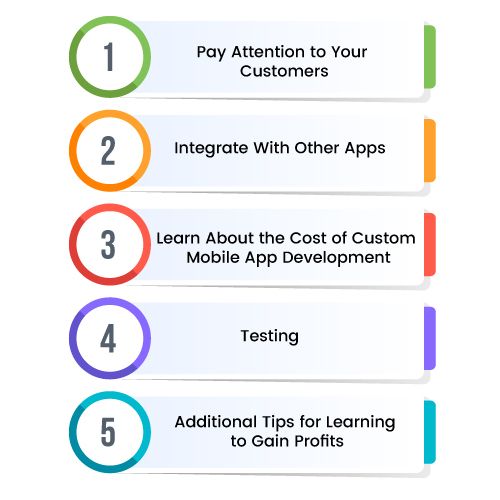 Pay Attention to Your Customers
You must be prepared to manage reviews once the app is released and people begin using it. It certainly helps to include a user feedback SDK into the app during development. There are other options, including Braze, Apptentive, and UserVoice. These platforms assist you in responding to your consumers' complaints before they express them through app reviews. Establishing a knowledge base with one of these solutions can also assist clients in better understanding your product.
Integrate with Other Apps
Integrating your app with third-party applications is another approach to improve it. Users may then access your app's content, like photographs, from other applications or hop right into your app to conduct an activity. For example, let us consider you are designing an iOS picture editing app; you may include photo filters in the native photo app. The goal is to make the critical feature of your app available from other apps.
Learn About the Cost of Custom Mobile App Development
App development costs, like ASO, may be scary. We went into detail about this in a blog article on knowing the actual expenses of producing an app. Let me highlight what individuals frequently overlook while budgeting for app development:
● Failure to budget for a web admin app resulted in an overestimated yearly
● maintenance cost and
● oversight of quality assurance.
Testing
We've noticed that mobile development teams frequently overlook the QA hours required to provide a customer-ready product. In that case, all testing is performed by a customer who may not be well-equipped to detect all flaws. The greater the number of use cases in an app, the more mobile app testing is required. If you must put yourself to the test, keep in mind that a negative use case is also a use case. Assume someone tries to sign in with the incorrect email and password. What error are you displaying?
Do you inform them that there is no such email? Do you provide password recovery services? All of this testing tends to pile up.
Additional Tips for Learning to Gain Profits
1. Learn from another developer's errors.
2. Keep track of your progress, so you don't spend time (or money) doing the same thing repeatedly.
3. Examine one of our favorite projects to learn about competition statistics.
4. Consider other cost-cutting alternatives, such as constructing a SPA (single page application).
Conclusion
The development of mobile applications is critical for any business to survive and thrive in the long run. They can't function without a mobile app that reaches the smartphone generation. As a result, companies and startups must concentrate on developing an app that can reach an audience that uses their phones daily. Only then will they be able to double their mobile company growth.
---
Popular Tags
Recent Posts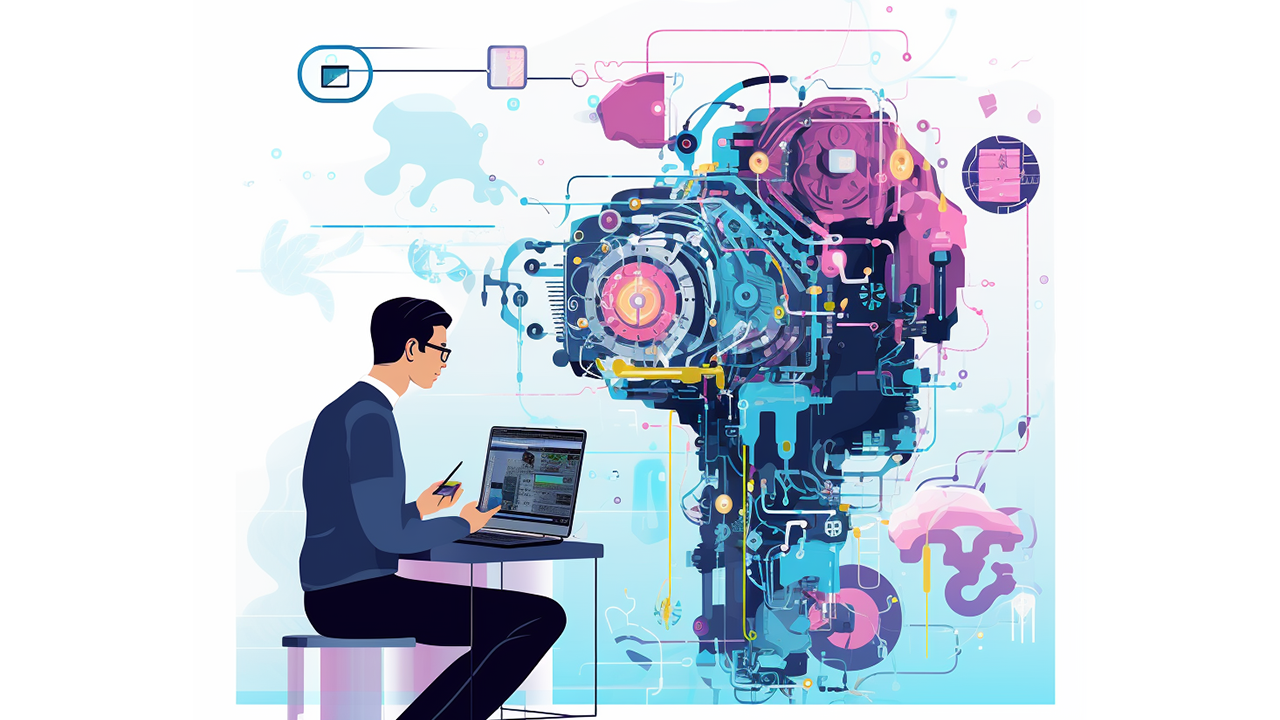 Introduction In the evolving landscape of artificial intelligence, keeping chatbots and digital assistants informed is crucial. Retrieval-A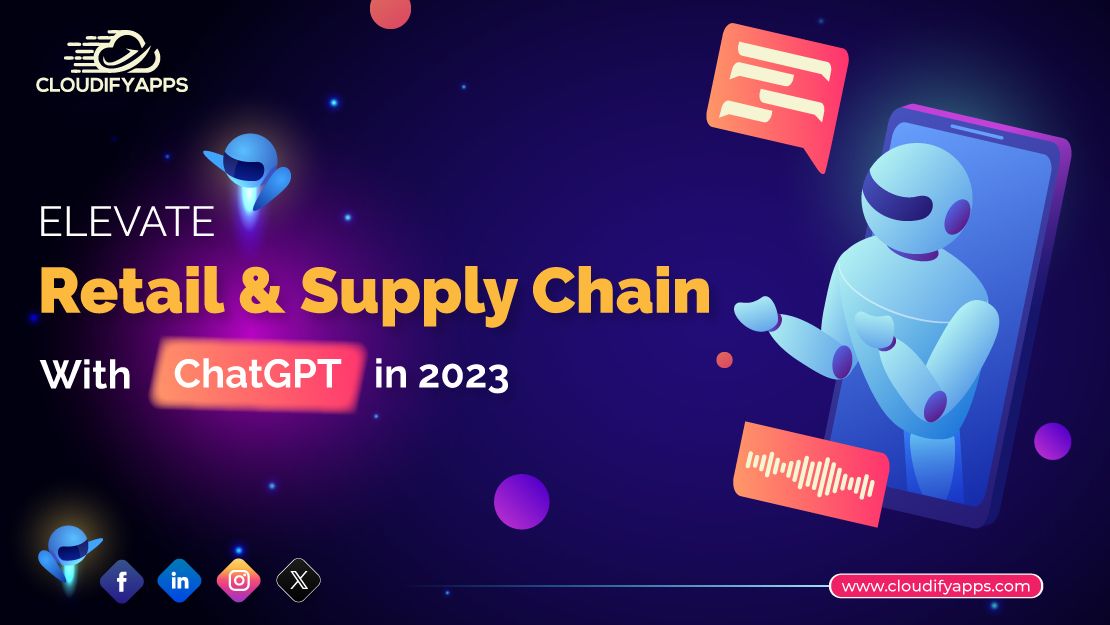 ChatGPT has emerged as a groundbreaking tool in the realm of artificial intelligence, offering capabilities that extend beyond mere chatbots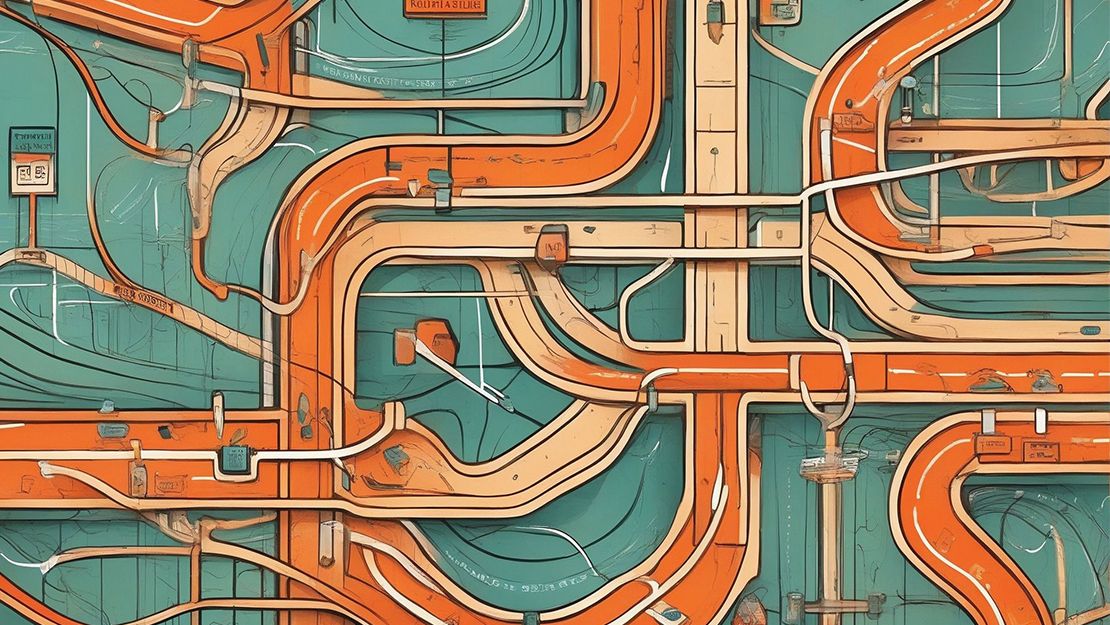 If you're a developer working with Laravel applications, you know how important it is to handle routing efficiently. The good news is that t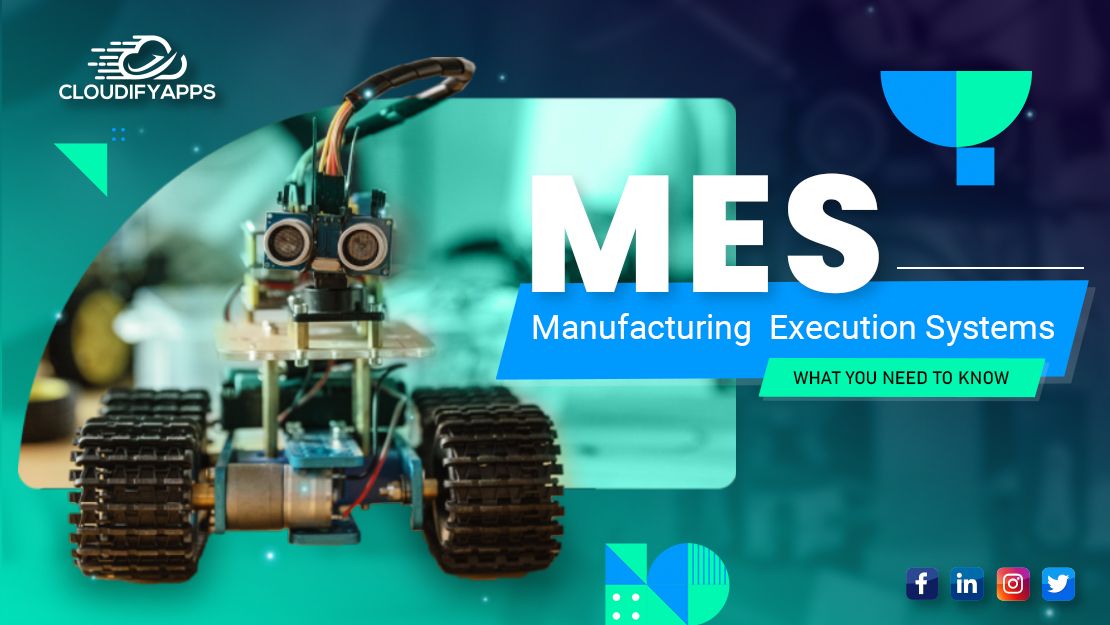 A manufacturing execution system (MES) is a software solution that helps manufacturers track, monitor, and control the manufacturing process