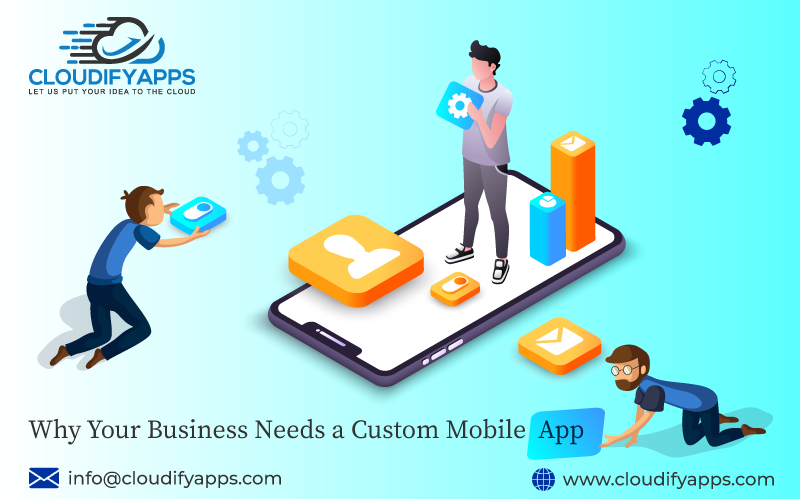 Here's Why Your Business Needs a Custom Mobile App:
Introduction:

We have been living in a completely different world these days—a world defined by technological innovation, disruptive applications, the bliss of digitization, and virtualization. Remote working spaces have taken over brick and mortar offices.
Of course, this scenario was propelled by the unprecedented COVID-19 pandemic, which caused massive turmoil worldwide. Economic meltdown and recession induced by the pandemic caused organizations and promising enterprises to stop functioning midway.
But the good thing about the pandemic was that a new way has emerged. Companies that are adopting digital transformation rapidly and keeping up with the latest trends that have come up due to the pandemic are in for the K-shaped Recovery curve.
These companies are also reaping in profits amidst the pandemic. Several big-money mergers and acquisition transactions are taking place, and the future seems quite promising for those who are quick to adapt to the new normal.
Several new startups, small and medium companies, and local businesses are springing up with this vigor and impetus. Thus, there need to be innovative ways to market their products and services.
With nearly 51% of the global population browsing the internet and searching for their coveted products using a smartphone, it is high time that businesses start investing in mobile applications to market their products and strengthen their brands amongst the users.
Some Of The Most Compelling Statistics Regarding Mobile Applications in 2021: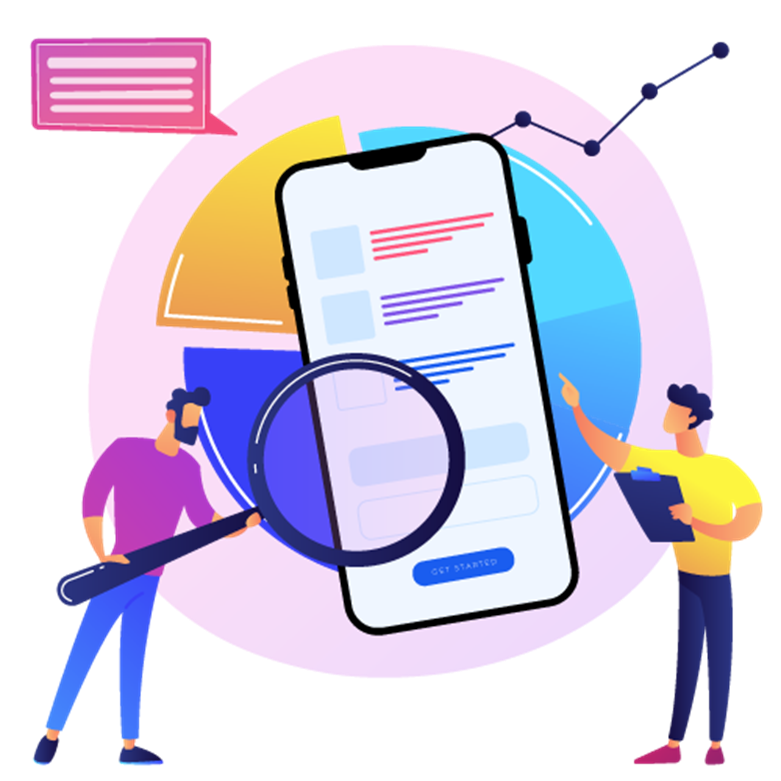 With the 'post-PC' boom, there has been a significant number of smartphone users across the world. While almost 68% of the US population owns a smartphone, there are nearly 3.2 billion smartphone users worldwide.
In fact, smartphones have become part and parcel of our lives. We carry our smartphones everywhere- they have evolved into some of the most customary accessories. And the reason being a host of other options they offer, apart from just the primary communication devices they used to be.
We carry our phones to the bed. Walking on the streets or sitting in the car is incomplete without glancing at our phone screen. While the average American checks their phones every 12 minutes, nearly 10% of the users check their phone once every four minutes.
But what is this craze about smartphones? What is everyone doing on smartphones? How are they spending their time?
About 88% of mobile time is spent on applications. Yes, this host of applications render our mobile phones 'smart'. Mobile phones have become the ideal place for businesses to grow their outreach and cement their brand values with an application for nearly everything.
Applications serve almost every form of business purpose these days. While 81% of smartphone users search for their coveted products and services online, 26% of them have the same search intent that they channelize through applications instead.
This is absolutely the best news for a startup enterprise or any other business. If the company has an online presence and a website, it is highly essential for the business to secure custom application services. With a custom mobile application, businesses can definitely form a superb impression on their users.
Let's take a look at some more fantastic statistics that make custom mobile app development imperative for every business in this era of rapid digitization.
Mobile users are growing at a year-on-year rate of 58%.
Mobile applications are going to generate a whopping USD 923 billion revenue by 2023.
While the Apple App store has 1.96 million applications ready for download and usage, the Google Play Store contains 2.87 million apps.
21% of millennials have the habit of opening an application more than fifty times each day, whereas 49% of people open an app more than eleven times daily.
Custom mobile applications for businesses are projected to grow at a rate of 16% in the next five years.
With all these statistics, it might already convince you to create a custom mobile application for your business. If it is not yet convincing, then you must understand that there is a rat race amongst local and global enterprises to migrate into the mobile application space. Not taking suitable action right now might cause your business to be left behind!
Reasons For Your Business To Have a Custom Mobile Application: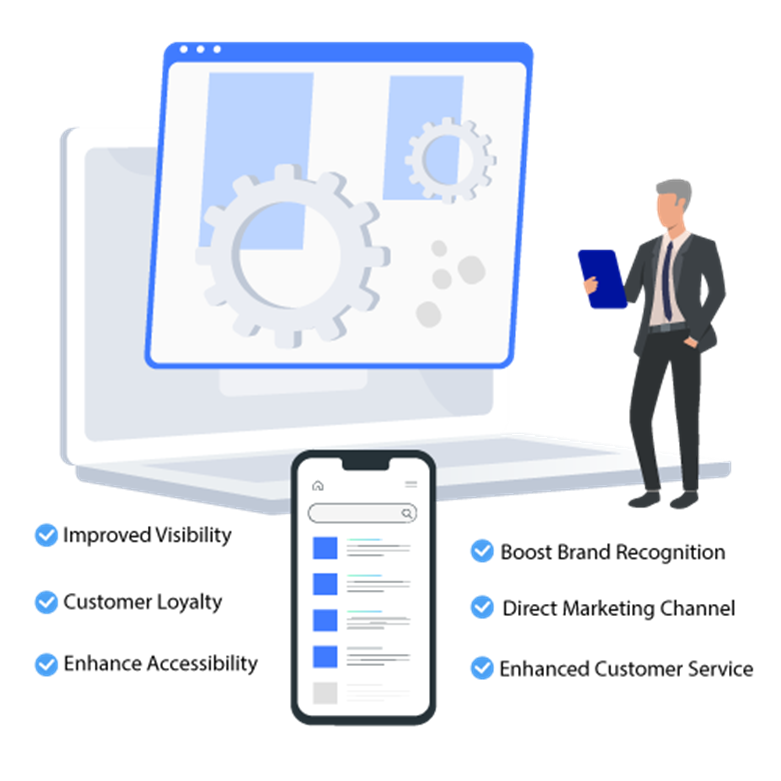 After highlighting the statistics that display the essence of creating a custom mobile application for your business, we are providing hard facts that might guide you in the right direction.
Having a Custom Mobile Application Promises Improved Visibility:

On average, smartphone users across the globe spend nearly 162 minutes browsing their phones. Although they might just be using a couple of significant applications and primarily social media handles, unlocking the phone and navigating your way to the right app requires you to witness, process, and record the images of applications in between.
When a person is viewing a custom mobile app for a business, the company indirectly gains traction. This fraction of a moment actually contributes to business visibility, which is the first step of business growth.

Initially, the business gets the exposure, and then once the user opens the application, he is influenced and engaged by it. These create brand awareness.
Finally, the user takes action based on the app content, and this results in lead generation.
The application then continues this entire cycle and pushes its visibility to re target the customer and remarket its products and services, thereby creating user retention. Promotional offers are a great way to retain old customers and engage new ones.

Therefore, custom mobile app development services are essential for any business to make themselves noticed in front of the smartphone user community and thereby open a portal for potential lead generation and growth.
Custom Apps Boost Brand Recognition:

For any business that wants to market its products and services amongst users, building a brand and nurturing it to create awareness and recognition are essential things. If you want the customer to recall your brand, you should be taking help from custom mobile app development specialists. A custom business app creates superior brand awareness and keeps them engaged. This increases their chance of purchasing your products and services.
Custom Mobile Applications Directly Contribute To Customer Loyalty:
With more intuitive applications and innovative technologies, mobile applications enable businesses to communicate with the customer directly. Personalized messages and communications help these apps to contribute to customer loyalty directly.
Studies show that in-app purchases, promotional offers, and advertisements have a more significant impact on the customers than print media advertisements, social media ads, roadside banners, and social media marketing. With a more personalized interaction, brand loyalty is reinforced.
With a custom mobile app development company assisting your business to develop its bespoke mobile applications, you will always have an edge when it comes to having your customer base intact.
Custom Mobile Apps Create a Direct Marketing Channel:
With traditional marketing methods being outdated and the age of digital marketing taking over, mobile applications have become more critical than ever for businesses as an efficient marketing channel. Now, you don't need to employ different personnel or resources to market your brand's products and services.
On the contrary, your business's mobile application will effectively take care of accounts, news feed, booking forms, furnishing exclusive information, etc. With a mobile application at the disposal of your business, you can direct your customers to promotions, offers, and a host of other predetermined information. You can also guide them to take action.
With nifty features like push notifications, you can help customers recall your brand and remind them about your products and services. In this way, you can always keep your business entangled with their daily lives.
Custom Mobile Apps Enhance Accessibility:
Traditional marketing methods would fail to reach several target clients simultaneously, placed at various parts of the world. However, mobile applications have made this possible. Mobile apps can send multiple notifications to people staying at different places at the same time, and therefore, improve brand exposure.
Accessing customers has become a cakewalk for businesses when they are employing mobile applications to target them.
Custom Apps Promise Enhanced Customer Service:
Custom mobile applications promise superior customer service. Excellent customer support and superb speed are made possible with mobile applications that have become the game changers in delivering incredible user experience.
Traditional customer service methods have become archaic. Their slow pace and inability to address problems and provide efficient solutions have rendered them outdated. But with the help of mobile applications, businesses can address the grievances of their customers readily. Impeccable customer support has become a hallmark of businesses having custom mobile apps.
Final Words: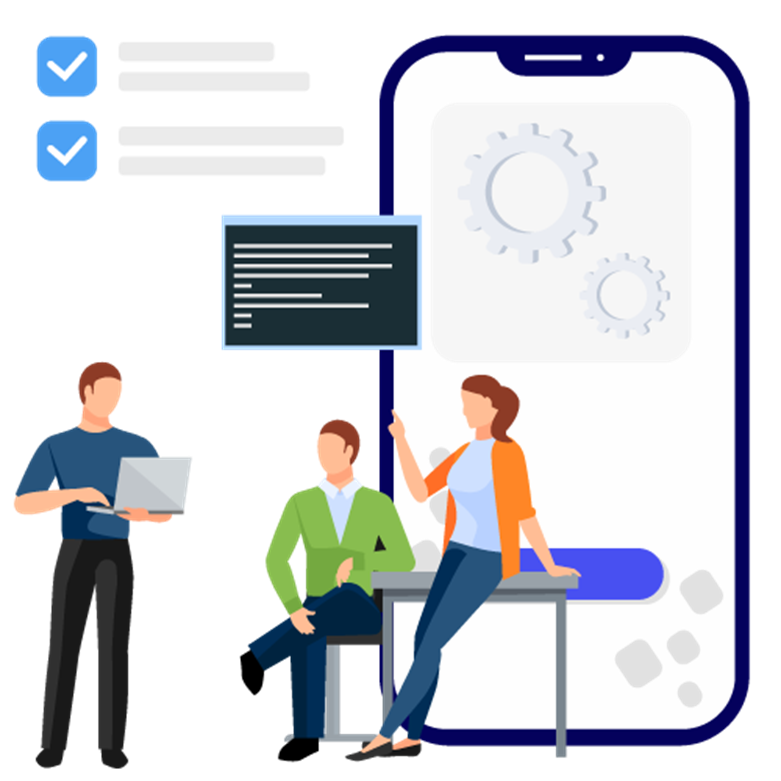 Eventually, having a mobile application that caters specifically to your business results in increased profit. When a business ensures customer satisfaction through its custom application, the positive effect will be reflected in the sales. Businesses, whether big or small, have already started understanding the importance of having custom mobile applications.
With roughly 204 billion app downloads in 2019, which was 6% more than the previous year, the audience is also becoming conscious about their preferred businesses, directly affecting the app usage and popularity.
---
Popular Tags
Recent Posts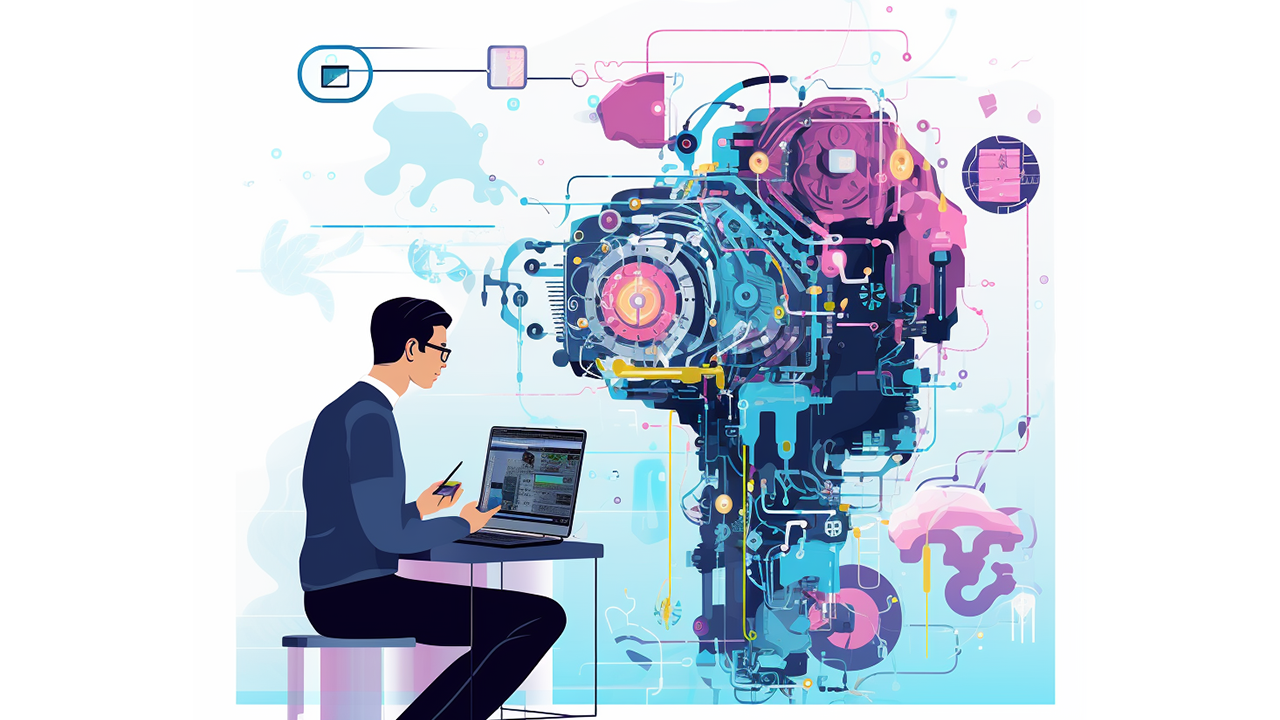 Introduction In the evolving landscape of artificial intelligence, keeping chatbots and digital assistants informed is crucial. Retrieval-A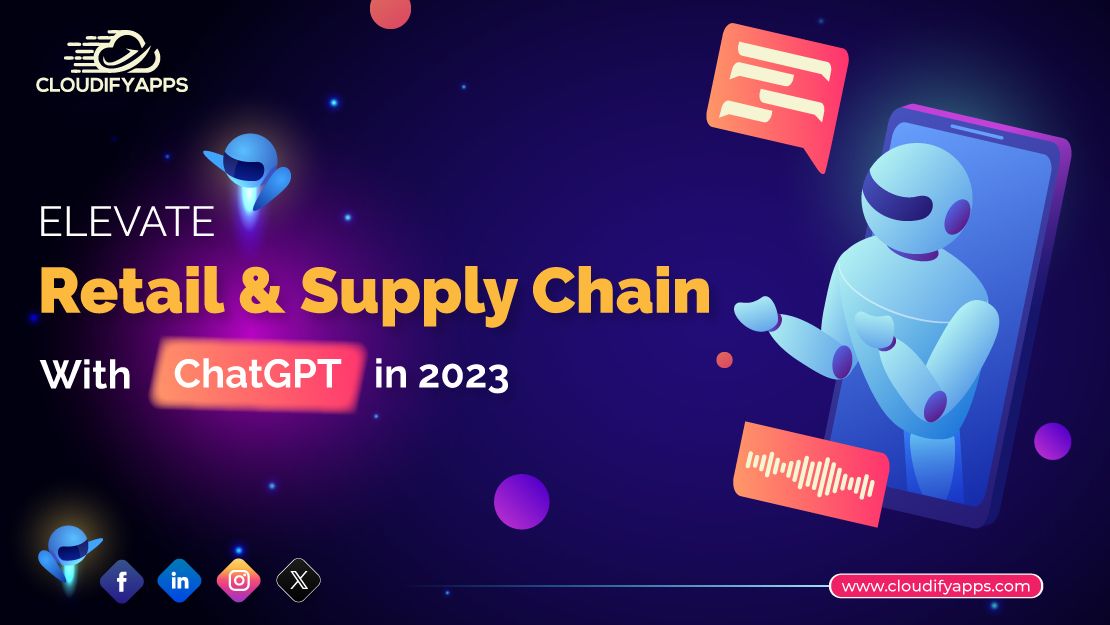 ChatGPT has emerged as a groundbreaking tool in the realm of artificial intelligence, offering capabilities that extend beyond mere chatbots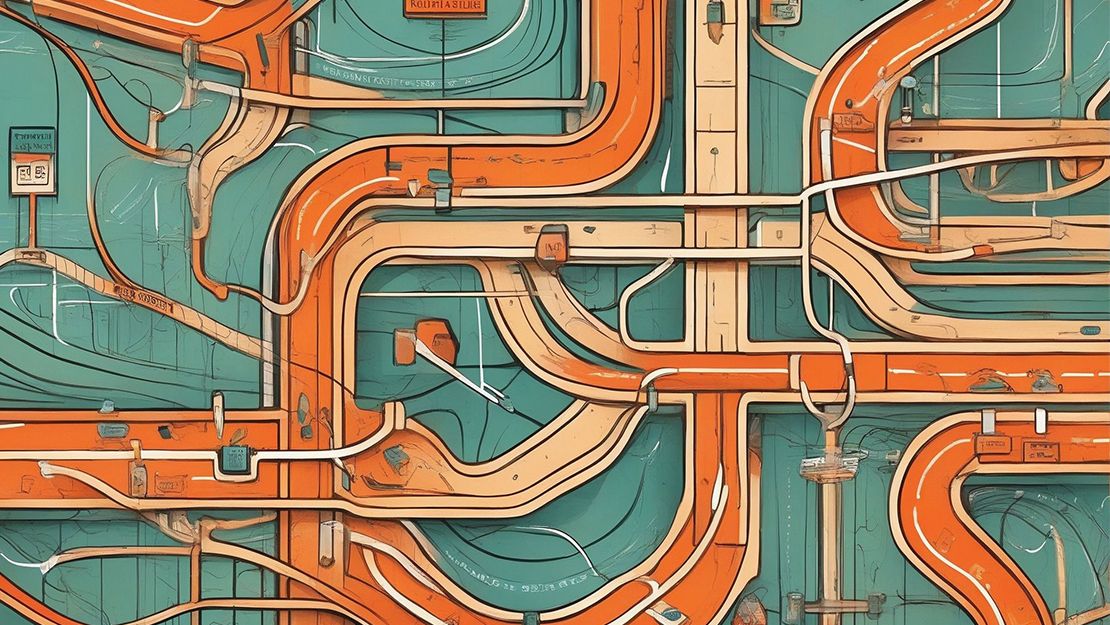 If you're a developer working with Laravel applications, you know how important it is to handle routing efficiently. The good news is that t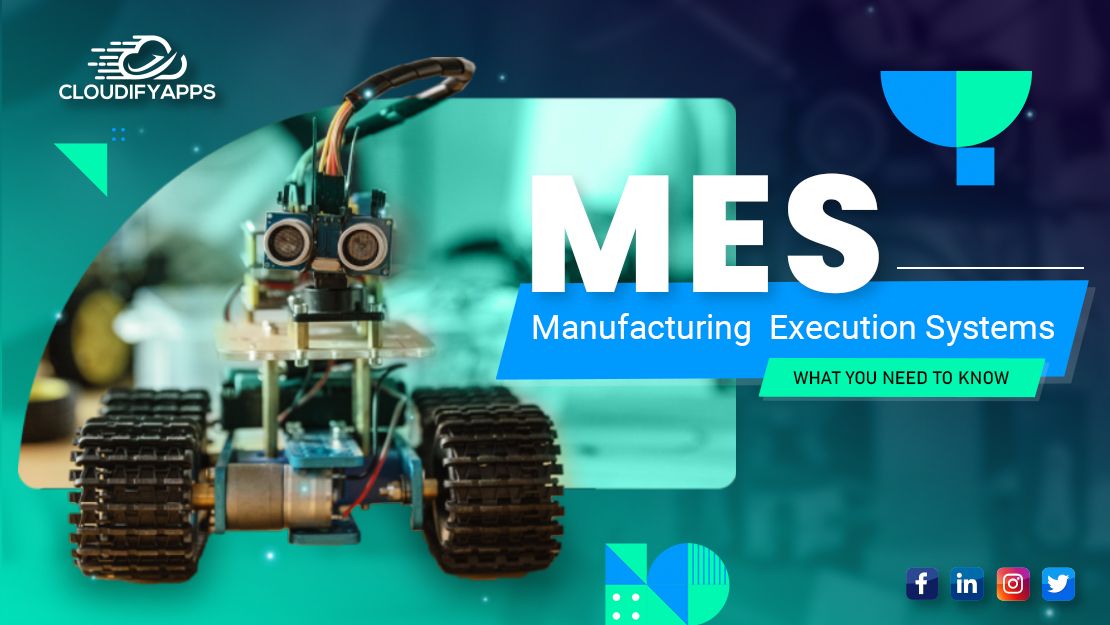 A manufacturing execution system (MES) is a software solution that helps manufacturers track, monitor, and control the manufacturing process