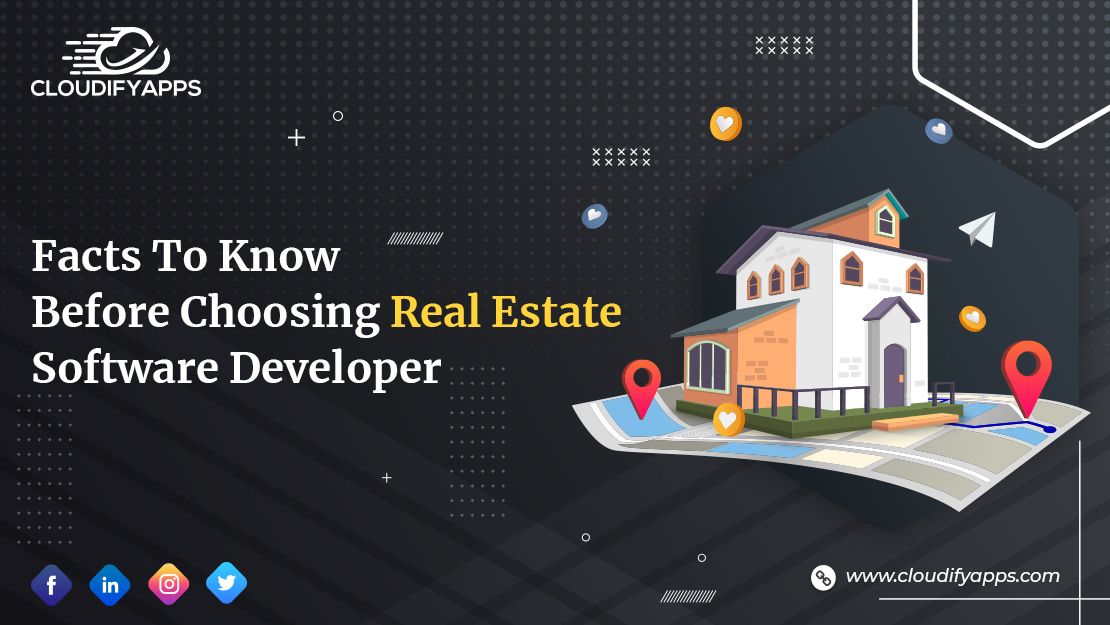 Real Estate Software Development - Can it Boost Your Business or Not?
Introduction
Consumers always serve to be a key factor for a business's success. Market analysts always motivate real estate businesses to use Software Development to extend their services further rather than sticking to outdated services. This kind of software additionally upgrades your business, bringing it on an online platform, bringing in a thousand opportunities, and constructing a robust and secured Real Estate Management System.
The most significant issue of a Real Estate Company is that it needs to manage multiple problems at the same time. You can solve this issue using Custom Real Estate Software Solution Whether it's working property tours, making phone calls, or discussing with several clients on the same day, using Custom Real Estate Software Solution will always help you tap out the details and simplify and organise work.
What is Real Estate Software Development?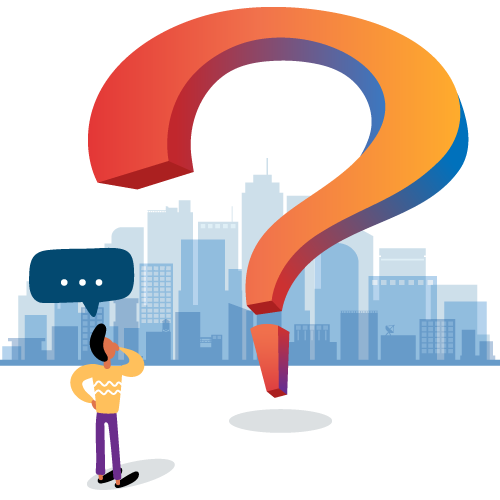 When we talk about Real Estate Software, we talk about an amalgamation of technology that caters to real estate requirements and property owners and buyers. This software helps in drawing more clients and eases the process of purchasing and selling properties. Hence, this integration with technology has helped many Real Estate businesses to grow in their sectors.
Facts and Stats
If we start looking into the statistics and facts about Real Estate Software Development Company, we will undoubtedly find something exciting worth learning.
1.  For sale by Owners v/s Realtors
About 36% of owners try to sell their home by themselves, which obviously requires an agent and are eventually sold by lower or fewer bids.
On the other hand, Realtors (Real Estate Owners) use better quality photos, especially aerial images, which ease the entire process. Having access to online resources, Realtors eventually received better bids for their home, having a better reach and promoting their home.

2.  Software Development Market Overview
There were around 25.4 Million Software Developers per Statista based on 2021. This number is expected to be around 25.5 Million in 2023.
The rapid rise of the use of Software development has encouraged many commercial sectors to pave the way to open up their business using an online platform. As per statistics, several industries such as retail, manufacturing, healthcare, and even transportation are expected to drive the growth of Software Development by the end of 2022.
Furthermore, the latest technologies like Cloud Computing and Artificial Intelligence have their application across several sectors, which is also a driving factor in the Real Estate Market.
3.  Some other Facts and Interesting Statistics
The Global Market Size of the Real Estate Software Market was around 9.3 Billion US Dollars in 2021, which is expected to rise about 8.2% by the end of 2028. Architects and Engineers constitute most of this market, followed by Project Managers and Real Estate Agents.
Real Estate Software Development dominated the market in 2021 and accounted for nearly 25% of its revenue share. This software segment is expected to grow significantly from 2021 to 2028, registering a growth of around 11%.
Real Estate Software is employed to automate various tasks and speed up the workflow using Artificial Intelligence and Machine Learning, which is expected to rise by around 25% by 2025.
Benefits of Real Estate Software Development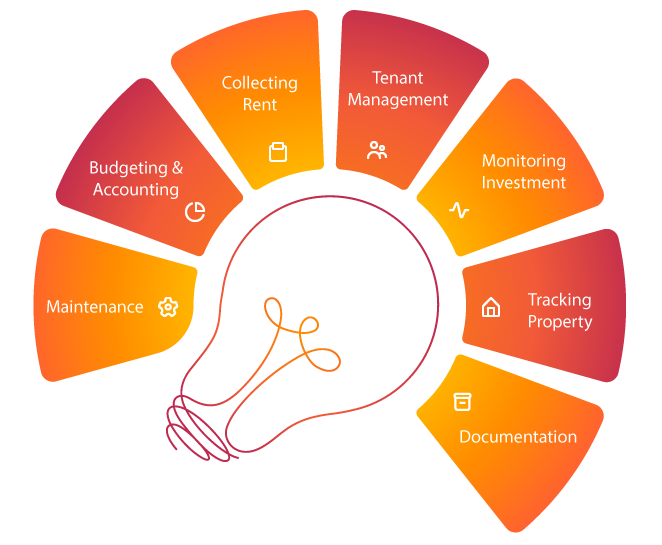 Any Real Estate Business deals with a huge amount of data owing to its faculty and management of customers, which can be easily manageable using Custom Real Estate Software Solutions. Every software also has its own media sharing options where customers can easily share their experience or anything they like from the app. Hence, we will discuss how real estate software can benefit your business.
1. Maintenance Through Real Estate Software Development
Controlling the schedule of your worker and outside vendors is simple with your Real Estate Software which will eventually increase the availability of your workers with the equipment. Hence, you will be connected with all of your employees and customers.
2. Budgeting and Accounting
The commercial real estate accounting software shall handle all the financial data, implementing effective financial strategies to make your business more profitable. Not only will it help in managing financial reports but also in bank reconciliations and will also help in fixing anything related to property depreciation.
3. Collecting rent through Real Estate Software Development
Since payment and most other financial work would be made using online services, you can also collect your rent effectively at the scheduled time. Some software even accepts electronic or online payments.
4. Tenant Management
A tenant's database can be made using your real estate portfolio management software. In addition to this, this database will also contain their contact history, details of service period, renewals, and payment schedules. Personal account details like credit reports and criminal records can also be enabled using suitable tenants by allowing the screening facility.
5. Monitoring Investment
Investment always plays a crucial factor in any business. Natural Estate asset Management will also help in tracking down the current investors in the market. With this system, you can also target potential investors for the future.
6. Tracking Property Through Real Estate Software Development
All the details of your properties can be stored using your Real Estate Software which will enable your customer to see your descriptions and vacancies in your property.
7. Documentation
Your property documentation can be done using your competent Real Estate Agent Software. Lease agreements, Insurance, and other documents are safe and secured now.

Can Real Estate Software Development Help in Search Engine Optimisation?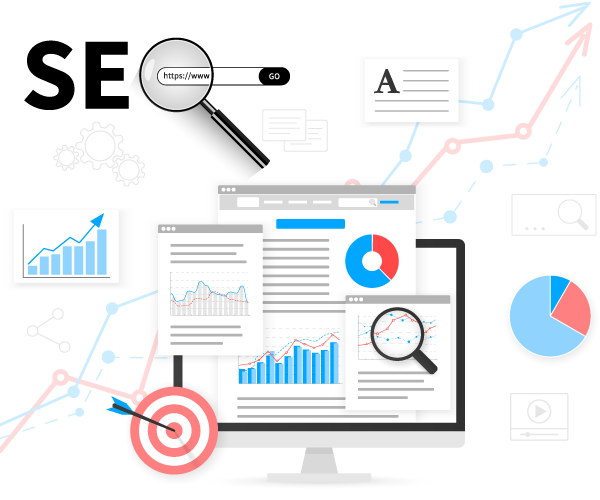 The real estate sector is very competitive. Everyone wants to be the best. To stay in business and win the competition, you will need the support of bespoke software development. The nicest part about bespoke software development is that you may get a competitive edge by supplying goods that are ahead of the competition.
One-of-a-kind software is custom software. It has its own set of benefits and characteristics. Every feature, function, and interface of bespoke software is designed from the bottom up to meet the demands of your specific business. It is often meant to help in the growth of your company.
Because it is specialised software, it will provide you with an SEO edge. It is vital to stay current with SEO rules in order to achieve and retain the best possible positioning. Several operations may be simplified and streamlined as a consequence of the SEO advantage.
You may develop and adapt your programme using the likely keywords and change them as needed based on customer feedback. Following a technical examination and the configuration of your Google Analytics and Google Search Console accounts, the proprietary software monitors and optimises the entire content using AI-based technologies and machine learning algorithms. It will then start pushing keyword rankings, resulting in organic traffic and conversions to your website. Some software further categorises such phrases based on the SERPs (search engine results pages) and web pages where they occur.
You may tailor your real estate software to your company's location and the keywords associated with it. You can make modifications if you know who your potential clients are. Assume you have plots and buildings available in Pune for the transaction; you may determine what your keywords should be and optimise the text accordingly.
Other plugins, frameworks, updates, and so on are not required for bespoke applications. You may easily adjust to changing conditions, and your work will not suffer as a consequence. Custom software development boosts workplace efficiency and enhances the client experience.
From Which Apps Can You Take Inspiration to Design Your Custom Software?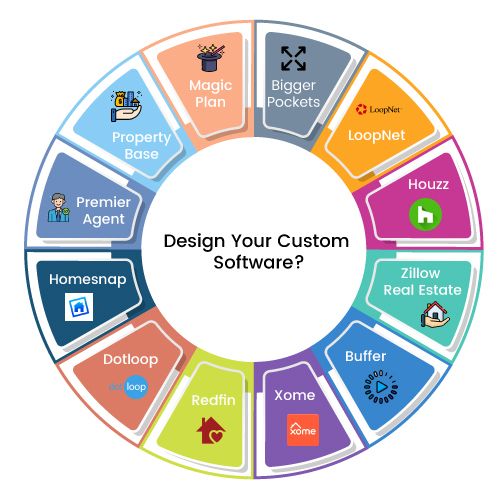 Growing Technologies always take the upper hand if you want to make your complex or time-consuming task quick and easy. If you browse your network, you will notice many real estate apps available, all of which support different functions or aspects of this profession. Regardless of your role in the industry, the following apps will serve your purpose in this profession.
1. Bigger Pockets
This app includes a wide range of resources for your Real Estate education, including blogs, e-books, forums, and guides. With an easy-to-use interface, you can navigate through tools wherever you go. You can learn about "Buying a Home", "How to boost the value of a property", "What is the best investment for the property?" and much more. This app will help you in building your real estate business.
2. LoopNet
Commercial Real Estate is of primary importance for the makers of this app. Based on the market area, this app will list all the multi-unit residential and commercial properties where investors can also change the location settings. This list mainly includes high-resolution pictures, videos, and street views to show off the locality. This Property Management Software will keep you updated about the list of properties. LoopNet is available on Android and iOS.
3. Xome
This app was created keeping buyers and sellers in mind and works similarly to other Real Estate apps. This app can access entire homes for a given area (for buyers). On the other hand, it also offers the chance to review the competition and list their properties (for sellers).
The "Home Only" feature enables investors to search through foreclosures, short sales, and bank homes for a given area. Information about Real Estate auctions and access to properties greatly help investors. Just like LoopNet, it is also available for Android and iOS.
4. Dotloop
This app is a transaction management software used by various real estate professionals, from real estate agents to brokers. This app can also create, edit and sign real estate contracts online, reducing your mechanical effort and saving time. The best feature about this app is its storage capacity, where you can easily track your progress. Dotloop even offers a free version to test before paying for your services. This app is available for Android and iOS.
5. Buffer
This app will enable you to grow your Real Estate business on social media platforms by allowing users to program and monitor posts across platforms like Pinterest, Instagram, Facebook, Twitter, and LinkedIn. Therefore, this app helps you bring your business' content to one place.
This app helps you out Custom Real Estate Software Solutions by saving users' time and increasing efficiency across social media platforms. Maintaining a solid online presence with a growing business can be essential for creating brand awareness that benefits both buyers and sellers. Buffer developers built this app keeping in mind the compatibility with mobile software. Hence, this is also available on Android and iOS. Even if you forget about social media or fail to keep your posts, Buffer will still help you increase your growth.
6. Redfin
Redfin is a Property Management Software that readily combines business and technology to cater to your services. This app is top-rated for homebuyers, sellers, and Real Estate agents to use for comparisons to establish a price range for home-based market activity. This includes every last sale price, number of bedrooms and baths, age and style of home, plot size, and waterfront access. Undoubtedly, Redfin is one of the most used Real Estate apps in the US and worldwide.
Rand is worldwide available for Android and iOS.
7. Houzz
Houzz is a revolutionary way to design a home where you can get prospective buyers and sellers with over 93 million interior design photos, home decor, developing ideas, and home professionals online. Also, it has a unique feature where Real Estate agents can categorise themselves in their directory that lists themselves with a free profile. Houzz is available on iOS.
8. Zillow Real Estate
Zillow Real Estate is a compulsory app for professionals in the industry. This app is mainly used by Real Estate Software Development Company which has a map system allowing buyers and sellers to browse homes using a map seamlessly. This app also has an exclusive "Walk Through" feature where you can have a realistic view from a home. However, an agent's approval is required before the video goes live. This app is available on Android and iOS.
9. Homesnap
This app is more like a Snapchat for Real Estate. Through Homesnap, you can receive instant information on any home worldwide after uploading a snap on it. This information includes census data, property tax records, and much more. Homesnap is one of the top-rated Property Management Software in this world, having a unique branding prospect for agents to promote themselves. You can even free message your client by sending your property photo and details. This is also available for Android and iOS.
10. Premier Agent
Premier Agent provides instant access to property listings from Zillow and Trulia. This app can manage listings, profiles, and reviews at one point. Premier Agent also has a video walkthrough feature in their latest upgrade. This is also available for Android and iOS.
11. Property Base
This app is a Custom Real Estate Software Solutions offering several communication methods, tracking features, and more based on a CRM (Customer Relationship Management). You can manage your marketing tactics, website, and more through this system and multiple features; this platform has precisely what you need. One of its best features is that the pricing is customisable. Property Base also offers text messaging, email campaigns, and calling.
12. Magic Plan
Magic Plan is a contractor-specific app used to Develop Real Estate Software Solutions. One of its unique features is to create 2D and 3D floor plans while planning interiors for your properties. Magic Plan comes with reporting and estimating tools to calculate total expenditure, estimates, and more. The entire process is done; you can share everything with your client, meeting your business goals and objectives.
Picking the Best Real Estate Developer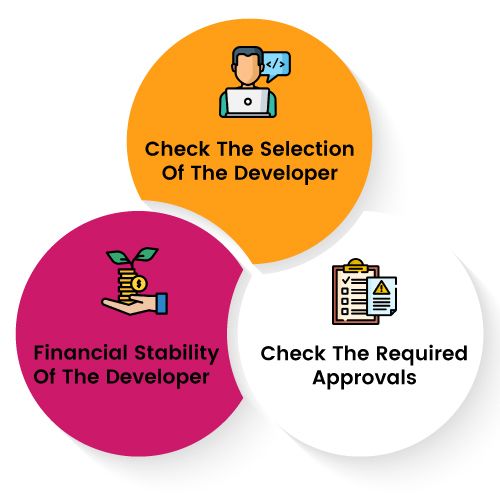 Choosing a Real Estate Software Development Company is as important as the deal itself. The following are some of the best tricks when selecting one.
1. Check the Selection of the Developer
Ensure you have all the information about the developer, including its name, financiers, and promoters. Check out their projects and past projects' overall ideas before confirming your deal. Ideally, the developer should have completed at least three successful assignments.
2. Check the Required Approvals
It's impossible to check all the legal formalities, but some significant factors like bank loans and documents related to the land acquisition need to be reviewed. If you are done so, finally, you will get peace of mind ensuring that any legal complications won't affect your project in the future.
3. Financial Stability of the Developer
Lack of funds may lead to inferior building quality or delay construction. So, you should check the financial stability of the developer beforehand. Checking through business reports, bankers, stockbrokers, and information regarding project success and sale of units will give you a rough estimation of the Developer's financial health.
Conclusion
With the changing society, the model of business is also changing. This preceding discussion shows that developing real estate software development solutions always bring significant development to your company. Keeping in mind all the points expressed in this article, I am sure you will have a fantastic user experience. The apps listed above will help you in this sector. In addition, choose the correct Real Estate Software Developer, do a competitive analysis, and conduct risk measures. If you can do all these tasks carefully and efficiently, I am pretty sure your business will be successful.
---
Popular Tags
Recent Posts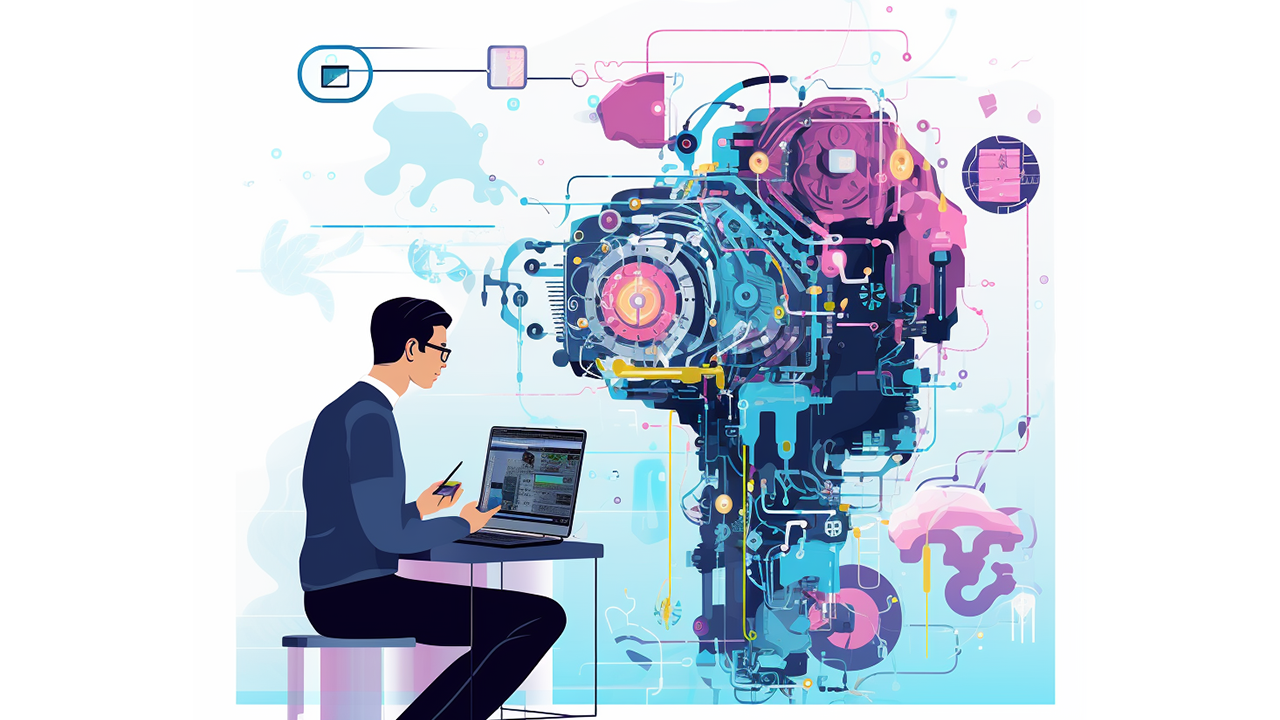 Introduction In the evolving landscape of artificial intelligence, keeping chatbots and digital assistants informed is crucial. Retrieval-A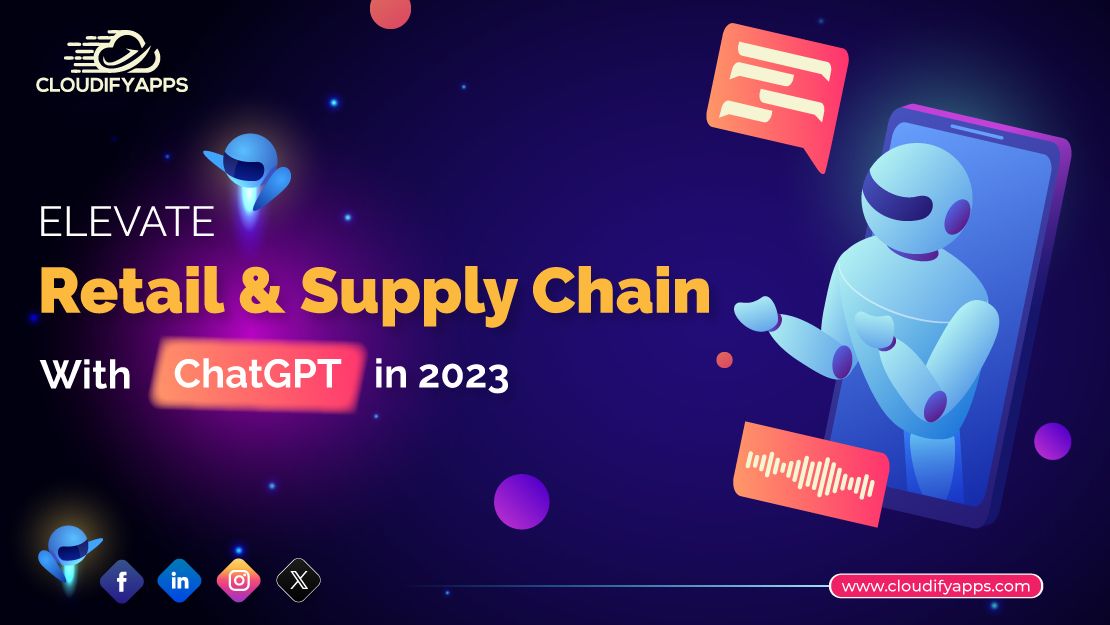 ChatGPT has emerged as a groundbreaking tool in the realm of artificial intelligence, offering capabilities that extend beyond mere chatbots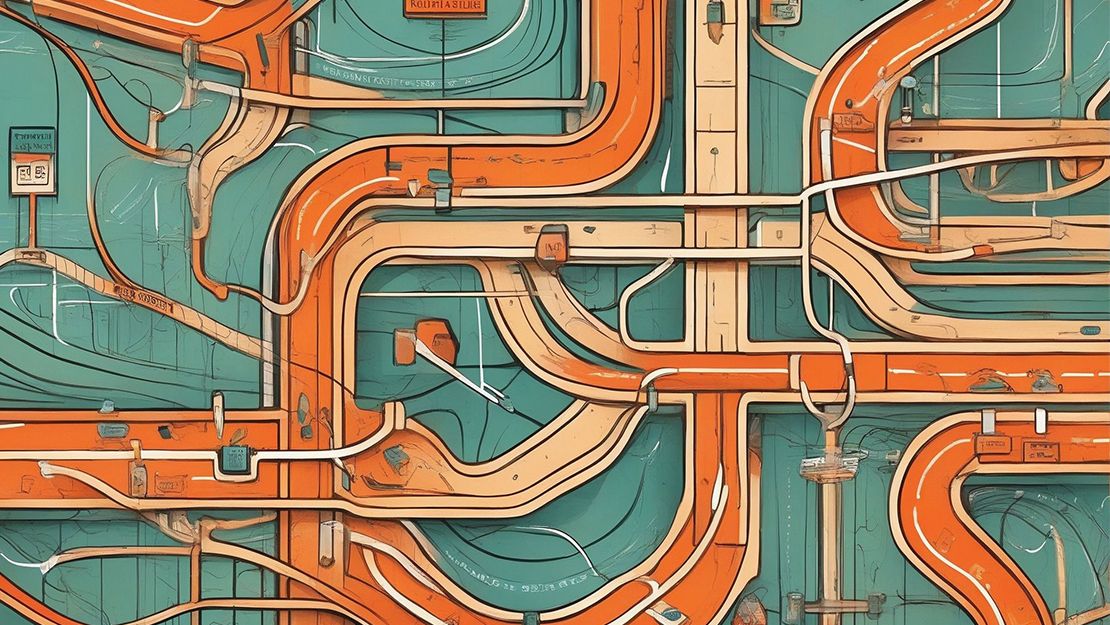 If you're a developer working with Laravel applications, you know how important it is to handle routing efficiently. The good news is that t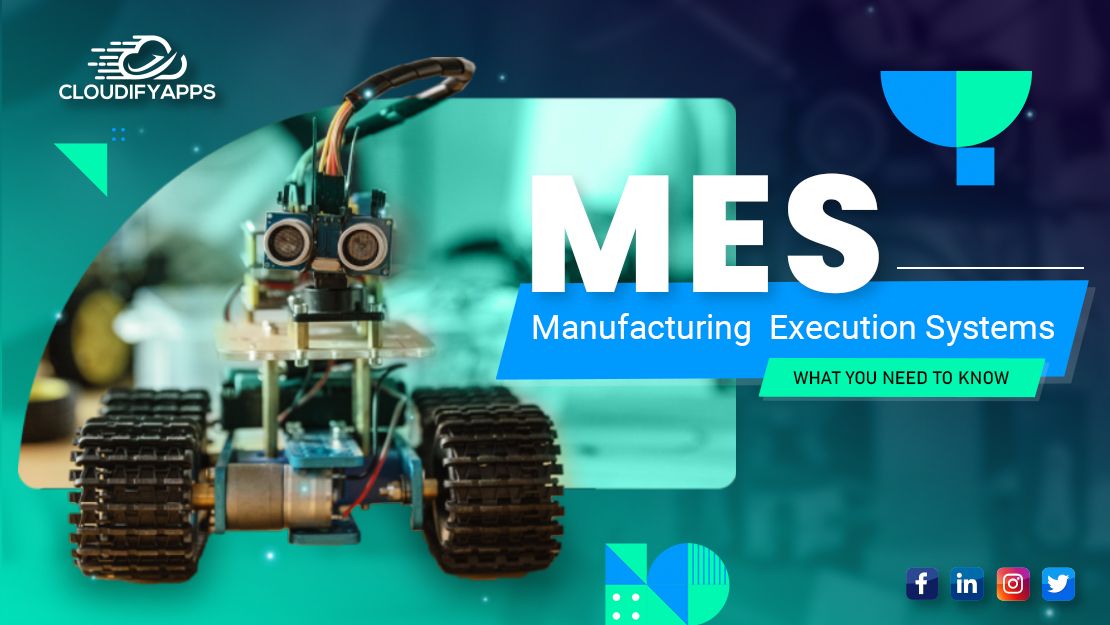 A manufacturing execution system (MES) is a software solution that helps manufacturers track, monitor, and control the manufacturing process