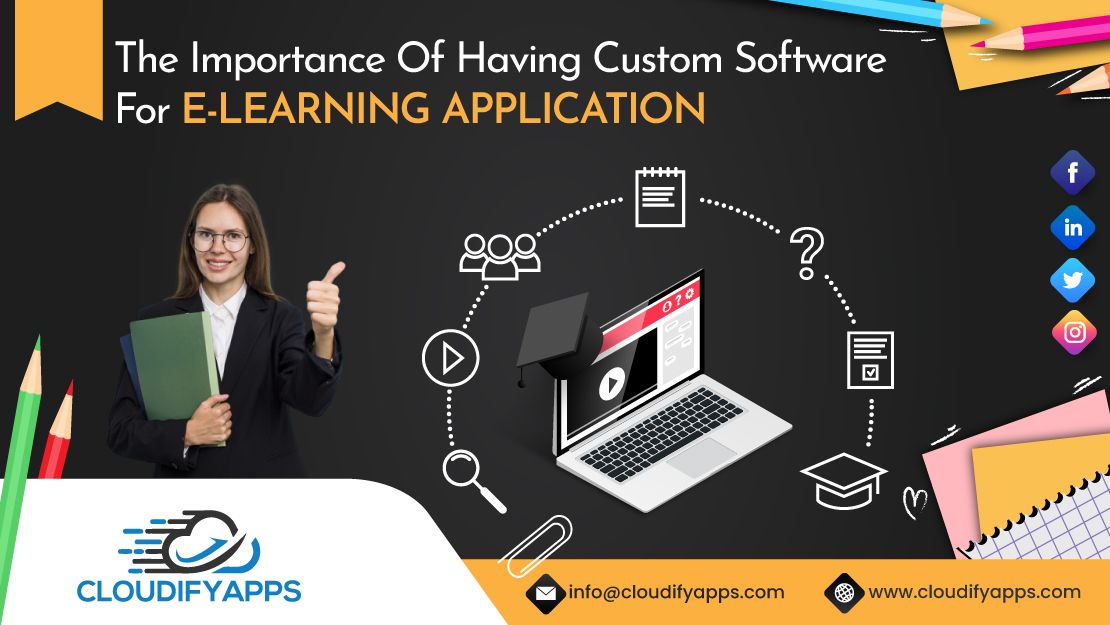 Custom Software Development for Your E-Learning Application- A Comprehensive Rundown
Introduction
Look on the internet, and you will locate hundreds of organizations providing off-the-shelf e-learning teaching materials with the marketing pitch: "purchase our pre-packaged courses and profit from the training."
Isn't this a really appealing business idea? You may believe that you have finally found the right solution for your eLearning needs, but remember that there is no one-size-fits-all answer for companies regarding learning and development.
The best choice is to have an eLearning app especially tailored to your company's needs and structure. Custom e-Learning solutions provide several advantages, including prioritizing the areas and skills your organization needs to address without sacrificing quality. In this article, we will explain how custom software development can be really beneficial for your Education Software Development Solutions.
What Exactly Is E-Learning Software?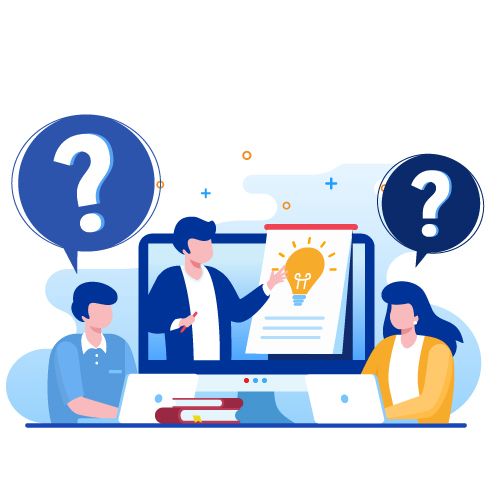 Let's start with the fundamentals. So, what exactly is eLearning software? It is a digital platform that provides organizations and people wishing to provide training with material, evaluation, and monitoring tools.
eLearning is an umbrella word for various training formats that employ digital technology to offer course information in a more accessible, cost-effective, and efficient manner than traditional classrooms or print manuals. Learners may access tailored material via eLearning solutions from any device with an internet connection.
What Are The Current Statistics On The E-Learning Industry?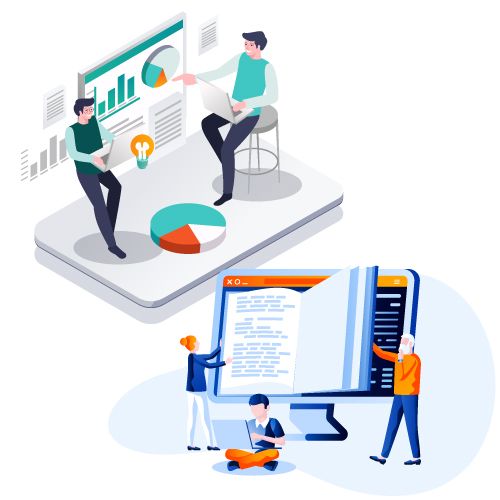 According to a recent market research study, the E-Learning Market crossed USD 315 billion in 2021 and is expected to grow at a 20 per cent CAGR from 2022 to 2028. There are several reasons influencing the growth and popularity of this business.
The increasing global internet penetration is a primary driving force. Furthermore, the expanding telecom and broadband industry has provided access to low-cost internet connectivity plans, facilitating the adoption of e-learning solutions.
Once again, the COVID-19 outbreak boosted income in the e-learning business. Employee safety concerns have prompted corporations to establish work-from-home policies to continue day-to-day operations.
To continue with quality training, communication, progress tracking, and upskilling even in remote work, significant organizations and SMEs expanded their need for e-learning platforms.
Several firms are concentrating on building personalized learning solutions to meet unique demands. LinkedIn Corporation, for example, has recently announced plans for an online platform to provide training videos and resources for corporations to educate their employees about topics such as management strategy and machine learning.
So, based on these facts, you may conclude that the e-learning sector is unstoppable for the time being. It is set to soar to unprecedented heights in the coming days.
Facts And Figures Regarding The E-Learning Industry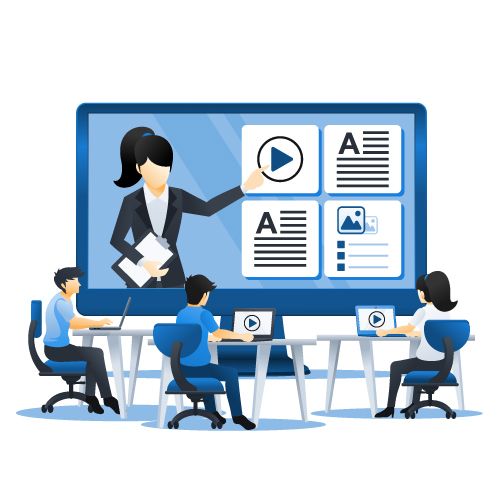 The following stats demonstrate specific takeaways from the e-learning industry.
1. According to a recent poll, over 77 per cent of US firms have already adopted online learning. 98 per cent are expected to include it in their programs by 2020.
2. Enterprises quickly recognized the benefits of e-learning and embraced it. Between 2001 and 2017, the corporate e-learning market grew by 900 per cent.
3. You may be certain that it will increase much more in 2020. According to a 2019 survey, e-learning has increased income for 42% of firms.
4. According to a study of 2500 organizations conducted by the American Society for Training and Development, businesses with comprehensive training programs had 218 per cent more revenue per employee and 24 per cent higher profit margins. This implies that investing in staff education is a wise decision.
Read Also - A Holistic Overview of Developing an Educational App in 2022 by Yourself
What Are The Main Challenges Faced While Using Ordinary E-Learning Solutions?
● The effectiveness of learning falls when schools fail to meet societal needs.
Elearning solutions must constantly match the demands of learners and respond to their learning preferences. Right? Assume that instead of taking an evaluation at the end of a course, your learners are more interested in attending dynamic questions while studying a specialized course that will benefit their learning process.
Do you believe your standard eLearning platform will enable you to design and provide these tailored features to your learners? They will not! Only by using custom software development will you be able to accommodate your learners' preferred learning demands.
● Gaining recognition necessitates proper branding, which is difficult to obtain with ordinarily E-learning solutions.
Industry recognition is one of the most important aspects of any business, whether in the E-learning industry or another. You should have personal branding to be recognized. Right? It is not just about identifying a logo but also about creating the right impression of your firm.
Most standard OTS E-learning systems will not allow you to incorporate your brand across the entire E-learning course. As a result, you will be unable to construct your brand or generate a reputation using your resources. However, if you hire professionals to customize and design your e-learning platform, you may match your E-learning services with your firm's values and add your logo.
● Adding new features to traditional E-Learning solutions is typically complex and time-consuming
Whatever you are attempting to accomplish with the Education Software Development Solutions and your unique demands from it will constantly evolve because of your modifying business requirements. You may begin with a particular set of your app's functionality at any moment and a lower cost.
However, once your company is needed to have more features to meet your learners' needs, it will become a significant issue. They do not have the framework flexibility to develop extra features based on client requirements. In such a scenario, you'll need to find another platform on which to rely. This will enhance your budget to a very high level!
● Reduced control over the data displayed in the app
Every organization in eLearning should have complete access to data on an in-depth evaluation of learners. When utilizing an OTS, you must rely on its established data filter, reporting structure, etc.
Assume you want to analyze a specific set of learners' performance on a topic and then deliver in-depth education to those learners who are struggling with that topic depending on their score. Most ordinary E-learning solutions will not enable you to retrieve this degree of detailed data from their database.
How Can Custom Software Development Solve These Problems In The E-Learning Industry?
● Personalize The Experience Of The Target Audience
Here comes the most significant advantage of all. Personalization is the key to increasing consumer engagement and creating new business prospects. This is only possible with customized apps, not with typical OTS E-Learning systems. Custom Software e-learning development may assist you in creating UI and UX that is customized for your target audience, providing them with the educational solutions they desire. Aside from that, you will have the opportunity to create features and functionalities that will benefit your target audience and bring value to their lives. This will not only increase the popularity of your SaaS product among your target audience but will also assist in extending the user base.
● Improved Information Retention and Recall
Customized e-learning solutions can assist the audience in improving their information retention. This is since learners are more likely to recall training experiences that are meaningful and relevant to them. When you use traditional E-learning systems, you can only rely on the functionality that the vendor supplies by default. However, with a customized app, you can simply achieve improved retention among learners by creating your own content and platform. As a result of committing the subject matter to their long-term memory, learners will be able to recall material while at work and improve their performance.
Typically, organizations attempt to make personalized online training sessions as memorable and engaging as possible. They design customized e-learning courses for specific job skills, procedures, workflows, tools, or departments. Rather than requiring workers to engage in a one-size-fits-all program, you should provide a customized e-learning experience that provides critical knowledge that will become relevant once people begin doing their duties.
● Managing The Overall Content Of The E-Learning App Is Simplified
You now own the E-learning app with the help of custom software development. So, whether it's putting up information regularly, just displaying it, or categorizing it for future updates, you may plan everything to your liking with Customized e-learning development. This simplifies content administration, especially when modifications are necessary frequently.
A Learning Management System (LMS) is a component of a customized web-based learning software application that allows businesses and individuals to design, deliver, track, and manage training programs. It is a low-cost method of allowing students to attend courses anytime and from any location. The Learning Management System facilitates numerous capabilities like collaboration tools, discussion forums, tracking and reporting learner actions and performance, and so forth.
It allows you to post information in whichever format you desire, allowing you to manage content more efficiently.
Increased Adaptability and Scalability
Custom eLearning software solutions are scalable in several ways. All modules can be added or deleted as needed. No licensing, maintenance fees or other charges are incurred when personalizing eLearning software. It has no hidden expenses associated with acquiring a ready-made software bundle. The advantages of bespoke eLearning software do not stop there, as it provides extra benefits compared to a ready-made package solution.
Increased Levels Of Security
One of the most significant advantages of having a bespoke E-learning system is its security. Your instructional materials and information are in danger of being available to anybody with a bit of technological know-how if you choose pre-built, off-the-shelf solutions. When designing your own program, though, you may secure it so that only those who earned access can only use it. You'll also have control over who has access to your material and may prevent individual people from accessing sections or all of it.
Assist The Learners In Improving Their Performance
This is another significant benefit of opting for custom software development. You can quickly go beyond mere training when you use bespoke eLearning solutions. You can produce engaging, interactive, interesting, and exciting material that your learners will be eager and inspired to explore on their own and use their new knowledge on the job.
For example, your personalized eLearning solution might incorporate continuing performance support. It could be in the form of applications, video libraries, resource centres, how-to guides, and checklists that are meant to not only deliver training but, more significantly, provide information exactly when users need it. You can assist your audience in understanding the content more quickly and easily.
Custom E-Learning Software Is More Cost-Effective
"Custom e-learning solution expenses can be prohibitively expensive and are frequently associated with large budgets." This is frequently a misconception. The reality is that bespoke E-learning software is appropriate for all types of enterprises. If you own a small or medium-sized firm, even you should consider custom software development. In reality, it is a highly cost-effective solution that fits into any budget.
While a pre-built E-Learning platform restricts the flexibility of the content management process, it also incurs other expenditures such as license fees and maintenance-related charges, making the entire process costly.
Custom Software Development Services, on the other hand, not only help you minimize operating expenses but also help you produce a tailored product suitable for your needs.
Increased Return On Investment
Lastly, personalized eLearning solutions deliver a higher ROI over time. Customized solutions carry a higher initial cost than off-the-shelf eLearning, but their long-term advantages far outweigh the initial costs. Employees who have received adequate training are more likely to remain loyal to the business and apply their new skills and knowledge to increase production. In addition, working with the right eLearning course creation business may ensure an effective process from start to end and beyond.
What Is The Next Step Now?
Conducting a requirements analysis is the first step in developing a successful eLearning course. Understand why you need to build an eLearning course and what you hope to achieve from it. This will aid you in creating the ideal product. It will also give you a precise aim of everything the course must cover. Understanding the target audience is also an important step. This is the only method to make the software applicable to the consumers.
The company must be careful not to take a one-size-fits-all strategy. At the same time, it is critical to specify the learning objectives. The learning objective is what you want students to remember when they finish a course or unit. The learning objectives may be evident to course creators.
Another aspect that you must carefully consider is how the eLearning information is distributed. Whether it will be given solely through a mobile app or if employees will be able to access the material through their workstations. Employees should ideally be able to view the material via any device or platform they like.
Not everyone can create a fantastic E-Learning platform that conveys vast amounts of knowledge. It is a specialized sector that needs due diligence, subject expertise, and technical skills to develop an E-Learning application that effectively meets all of the target audience's characteristics. Custom Software Development is always a fantastic choice when it comes to creating a high-end E-Learning Application Development.
Since this development process is frequently resource-intensive, it is always preferable to work with professionals from an experienced e-learning software development company that has a thorough grasp of the process. This ensures that you get the highest possible return on your investment. The ideal developer will collaborate with you to first understand your idea for the eLearning course. They will also be able to advise on which platforms and features should be incorporated for employees actually to profit from the platform.
Conclusion
The preceding discussion shows that pre-built E-learning systems cannot serve the particular business requirements specific to each enterprise. In fact, if they are unable to bridge the knowledge and skill gaps required to remain competitive, they can be a complete waste of time and resources.
Custom eLearning solutions, on the other hand, can be developed to give a more relevant and engaging learning experience, resulting in higher learning outcomes by filling current holes in your training.
As a company, you profit from happy and loyal personnel, which leads to higher production. These courses save time and are flexible since you may focus on certain topics and pick when and where your course is delivered. They also ensure that each employee achieves the same level of knowledge by providing a uniform learning experience. Custom eLearning material is here to stay, thanks to the long-term benefits it offers.
---
Popular Tags
Recent Posts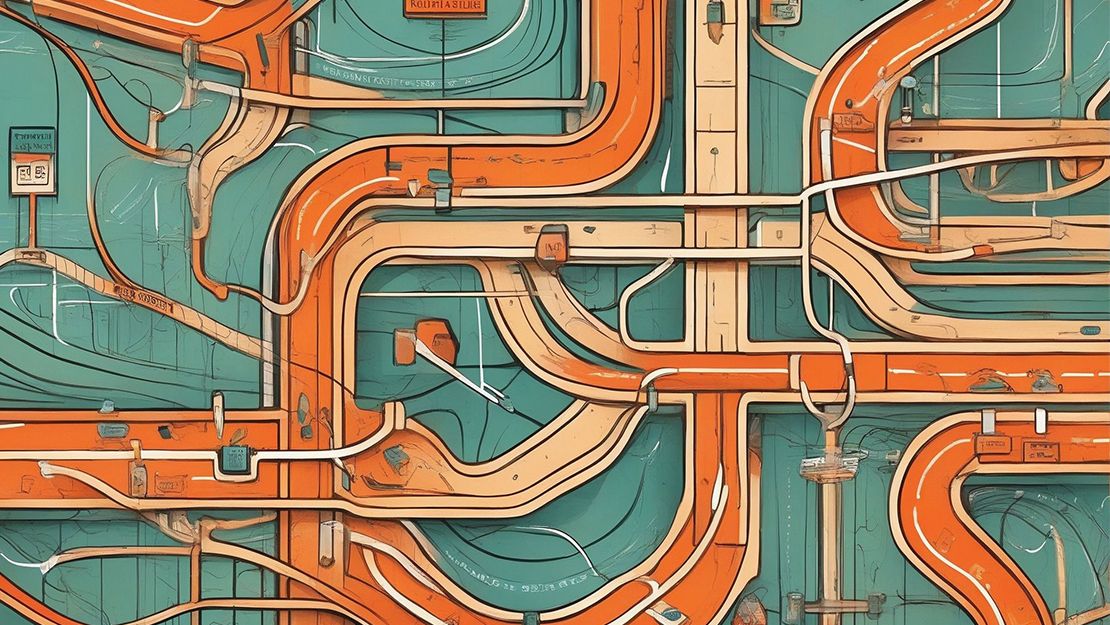 If you're a developer working with Laravel applications, you know how important it is to handle routing efficiently. The good news is that t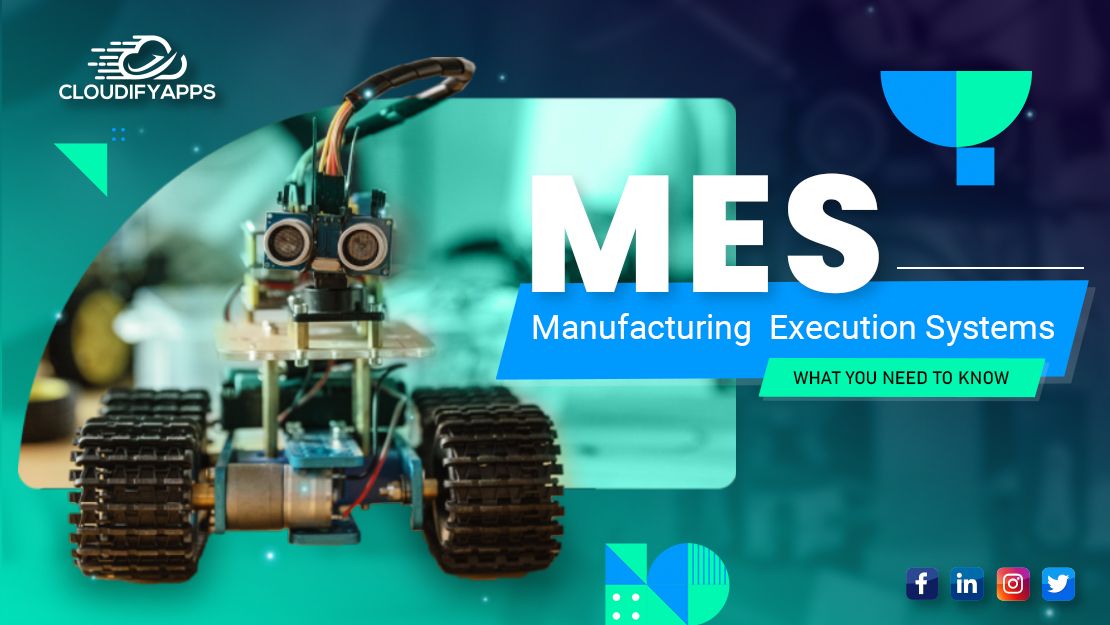 A manufacturing execution system (MES) is a software solution that helps manufacturers track, monitor, and control the manufacturing process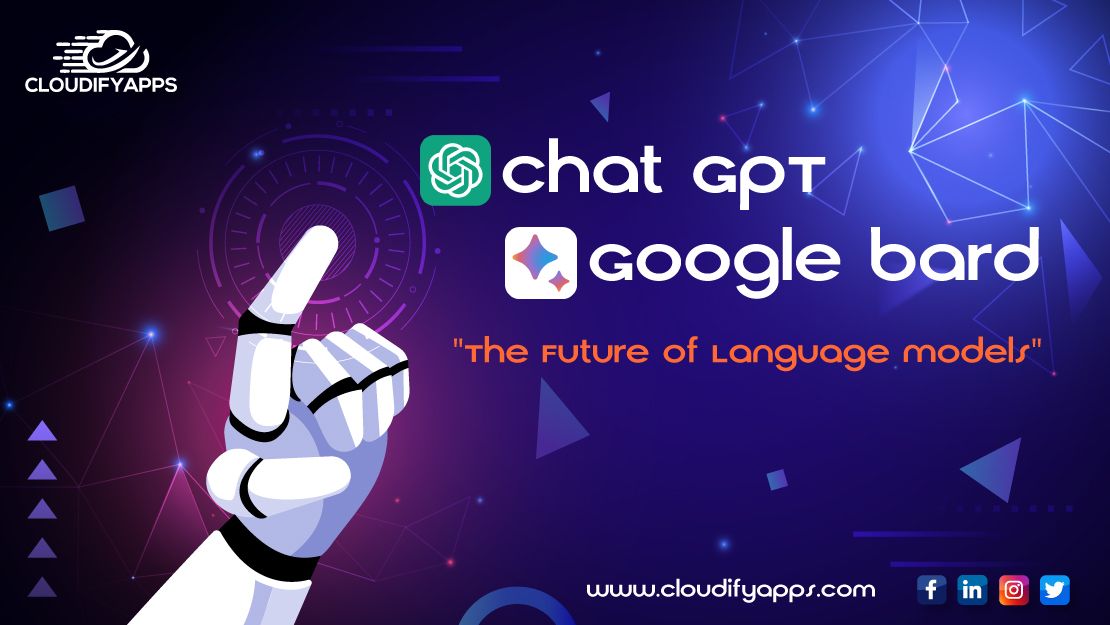 In recent years, there has been a surge of interest in large language models (LLMs). LLMs are a type of artificial intelligence (AI) that ca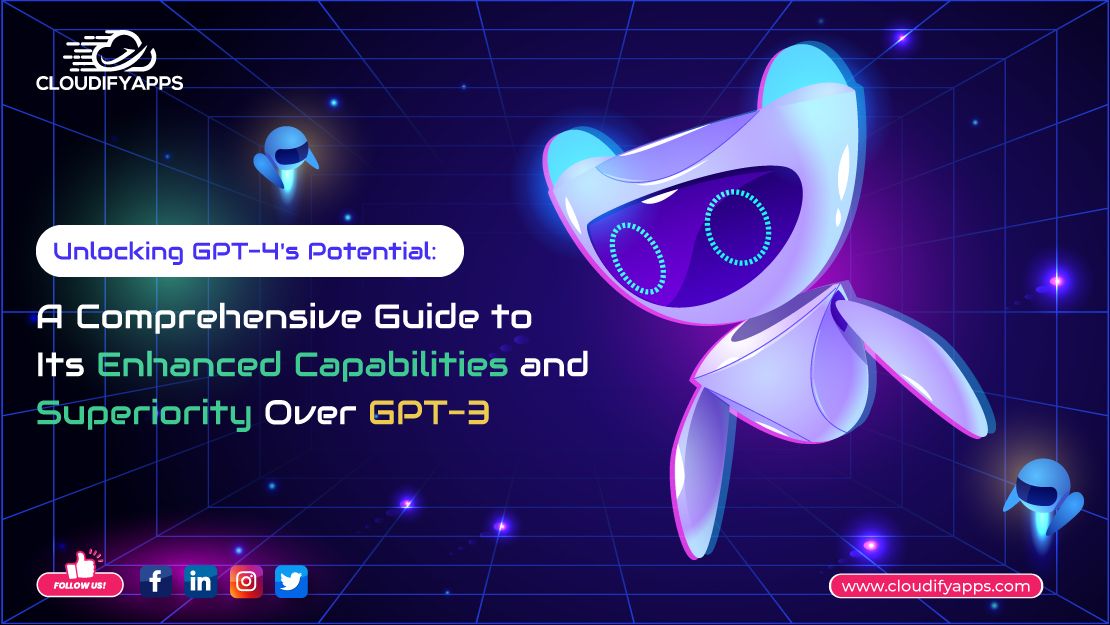 The AI community has witnessed significant advancements in recent years, and the latest offering from OpenAI, GPT-4, has taken the world by