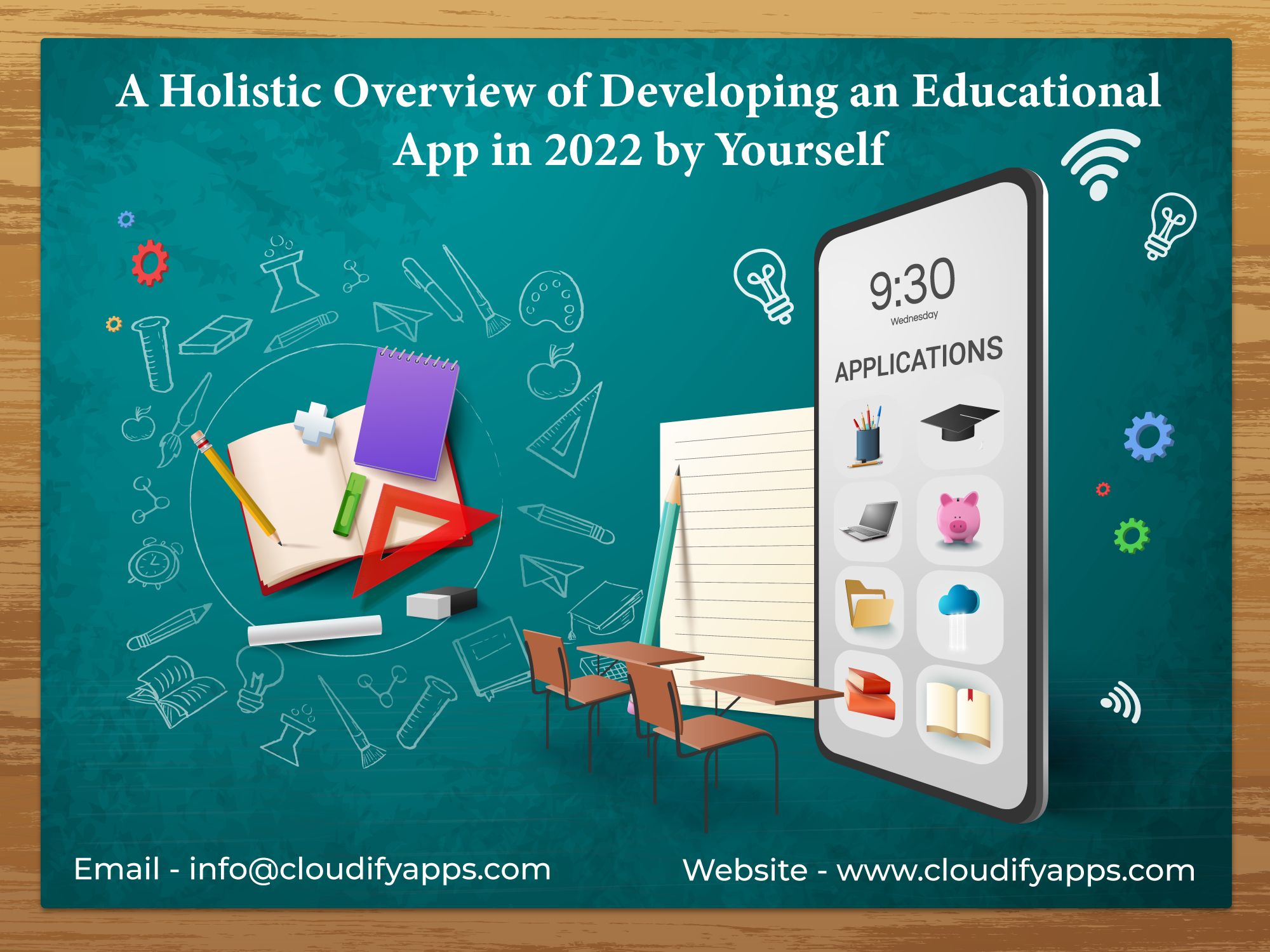 A Holistic Overview of Developing an Educational App in 2022 by Yourself
Introduction

The recent technological advances have also impacted the educational industry significantly. The advancements are promoting the notion of self-education once more. With merely a cellphone and an educational app, technology is no longer confined to youngsters but also provides an excellent platform for adults.

What was formerly mainly utilized for networking, gaming, and texting is now used for research and education. The Covid-19 epidemic and the resulting regulatory barriers altered how individuals interacted, worked, and learned. As a result, chances for eLearning App Development, building new E-learning products, and creating innovative business models have increased. In case you are having difficulty developing your e-learning application, then this article can be of great help to you.

Benefits of Developing Educational Apps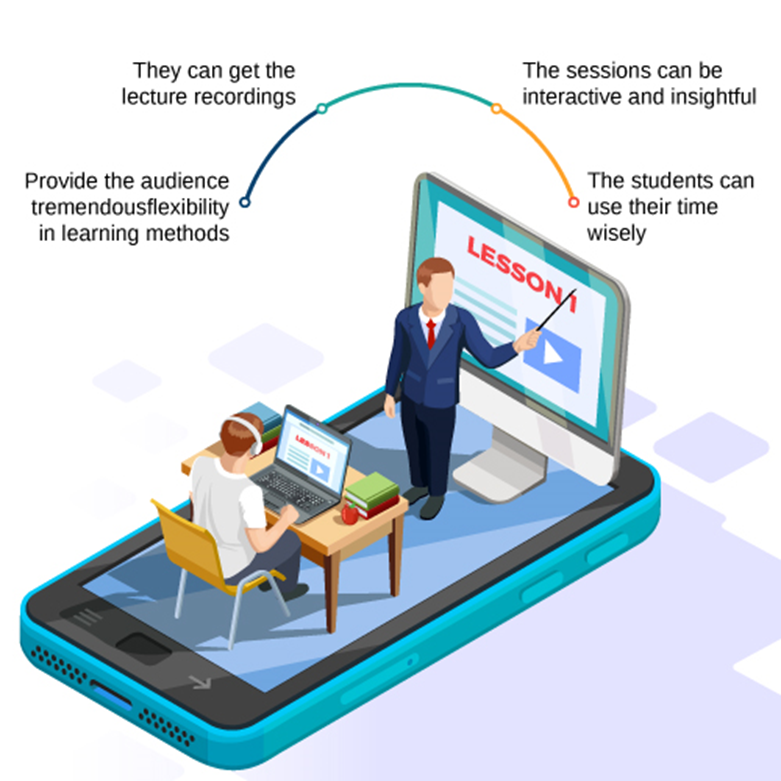 Before creating an educational app, it is critical to understand its benefits to your target audience. Once you've identified multiple plus points, you may concentrate on the features of your application to significantly improve the customer experience.

Provide the Audience Tremendous Flexibility in Learning Methods

With the introduction of educational applications, there has been a significant increase in the flexibility of the learning process. The online courses are now accessible from anywhere and at any time. If a student is trapped because of an unfavorable situation and cannot attend a school or college class, they miss out on whatever is covered in the class on that particular day. However, with today's improved e-learning modules, they can complete the entire syllabus even from that location without wasting any time.

In this manner, they can keep up with the other kids' learning rates and not fall behind. The program can be taken whenever is convenient for the students due to its customizable class arrangements. As a result, students no longer have to adhere to a fixed timetable but may instead build their learning style and practice in a comfortable way for them.

They Can Get the Lecture Recordings

If students miss a lecture, they may readily access the apps' recordings. So, there is no question of missing any topic. Furthermore, there are communities accessible in this program from time to time, where they can clarify their doubts directly from the mentor or other students who attended the live lecture.

The Sessions Can be Interactive and Insightful

Various out-of-the-box strategies may be integrated with e-learning apps to improve students' learning experiences. There is a possibility of 3D explanations, HD videos, and even virtual field trips. There are opportunities for conducting quizzes, daily challenges, and even evaluation options to verify all students' performance rates.

It makes children's learning more insightful, engaging, and compelling. Grading systems are frequently embedded in advanced programs, making instructors' lives simpler. Now that the learning management systems are performing all of the tedious labor, teachers can concentrate on the grooming and growth of their scholars. Education applications overcome all misconceptions about app usage by combining learning with images to make the experience fascinating, engaging, and enjoyable for students.

The Students Can Use Their Time Wisely

When students need to go to educational institutes or coaching centers, a lot of time, energy, and even money is squandered for transportation purposes. As a result of the exhaustion, the kids fall asleep after returning from class.

However, with the aid of e-learning apps, this may be prevented. Students may now relax in the comfort of their own homes and concentrate only on their academics. They may utilize their free time to accomplish other activities that will benefit them. As a result, these tools will help them manage their time considerably better. This will help them enhance their productivity.

What Features and Functionalities Should You Include in Your Educational Apps?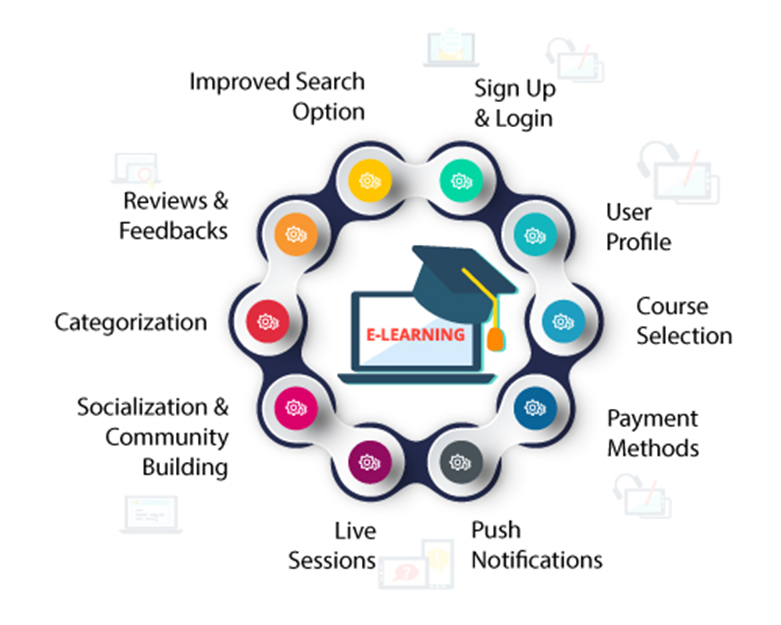 In the end, it is the consumer experience that is most important. You can only retain your clients and expand your business if you develop an effective application. This may be accomplished by including the appropriate features and functions in the e-learning application. Let's look at some of the aspects that you should not overlook.

Sign Up and Login

Your e-learning app, like any other mobile application, needs a functional sign-up form. At the time of sign-up, don't ask for too many specifics. Include only the essentials, such as your username, password, email address, and phone number. Only the email/username and password are required for login. To increase the app's usability, provide a forgot password option and, if feasible, provide choices for signing up or logging in via social media.

Improved Search Option

You must present your consumer with a comfortable and sophisticated searching experience. Finding the correct course should not necessitate a lot of effort and time. Place the search bar in a readily accessible location. Make the search bar long enough so that users can enter the complete name. Remember that the user will be dissatisfied if he cannot discover the desired course.

User Profile

With this, students will have the option to have their dashboard, which must be designed interactively. Students can access the dashboard to view the courses they are currently enrolled in as well as the content that remains to be completed. It allows individuals to enter account information, topics of interest, birthdate, and far more.

Course Selection

When students show interest in a course, they must get basic information about the course, including the instructor, the topics covered, and the fee. There should be a direct purchase option for the course. Your courses should be in proper working order and of excellent quality.

Payment Methods

Payment is a critical component of the overall application. To begin, confirm that your app's payment mechanisms are safe. Then, ensure that the app offers a variety of payment options, such as credit card, debit card, e-wallets, or PayPal, among others. If you update the application's payment section, you won't have to worry about cart abandonment.

Push Notifications

Push notifications are now available in all mobile applications from any industry. This is one of the finest methods to remain in touch with your customers. You also can't do without sensible messages. Use this function to regularly remind users about your app (but don't overdo it).

Live Sessions

Make your e-learning application stand out from the crowd by allowing students to participate in live classes and learning events with their instructors. Check that the video quality is good and that the chat sections are effectively integrated. As a result, there will be a better level of interaction between the instructor and the participants.

Socialization and Community Building

Allowing a limited number of people to use the app and providing high-quality educational information is insufficient. Allow them to mingle. This is also an excellent marketing strategy for your application. You must provide them with a virtual network via which they may connect—incorporate exciting features such as chat for classmates to connect, etc.

Categorization

If you present a list of several courses, you should categorize the content into several groups. Add filtering and sorting options to your mobile app so that users can easily find the material they're looking for.

Reviews and Feedbacks

Feedback benefits both you and your consumers. You can analyze the customer experience and, if necessary, make changes to your product. As well as other people would be delighted to read a comment on a particular course or program and decide what is best.

Latest Technology Trends in eLearning App Development for 2022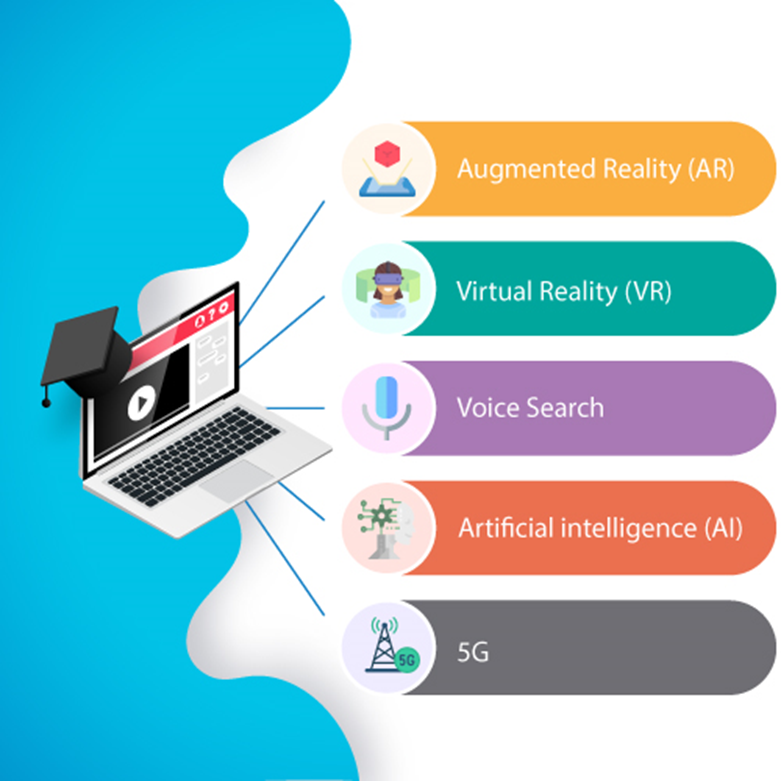 Augmented Reality(AR) and Virtual Reality(VR)

AR and VR are slowly dominating the application development sector, significantly impacting all industries. With the incorporation of AR-based features, educational applications have also experienced a significant improvement.

Like Facebook and Microsoft, many large corporations are already adopting it into their design and development phase. According to Statista's statistical estimates, the AR sector generated almost 18.8 billion US dollars in 2020, and the amount is expected to rise higher in the following years.

Voice Search and Artificial Intelligence(AI)

Once again, voice search is gaining popularity and will be a clear advantage for you in 2022. Therefore, all you need to do is allow clients to search their content by simply stating their names aloud rather than typing them into the search field. AI and ML (machine learning) algorithms can be used to do this.

Integrating voice support technologies such as Siri and Alexa provides consumers with tailored user engagement. Voice assistance and AI have already been combined, which will significantly influence the e-learning market. If you can incorporate this functionality into your application, you will simplify the user experience and target a larger range of audiences from various age groups.

5G

The 5G network is by far the most reliable and provides the fastest Broadband connection. It has benefited the education business since its statement that this embraces mobile device CPUs and software has garnered attention. According to research, 5G connections are expected to increase by 1.1 billion by 2025, with subscriptions reaching 2.61 billion in the same year.

5G connectivity will allow people in remote areas of developing countries to use high-speed internet at a low cost and study from applications without any technical glitch. The new network could even pave the way towards augmented reality (AR) development, allowing Custom Education App Development Company in India to enhance their products.
What Steps Does an Online Education App Development Company Need to Follow to Build a Better Product?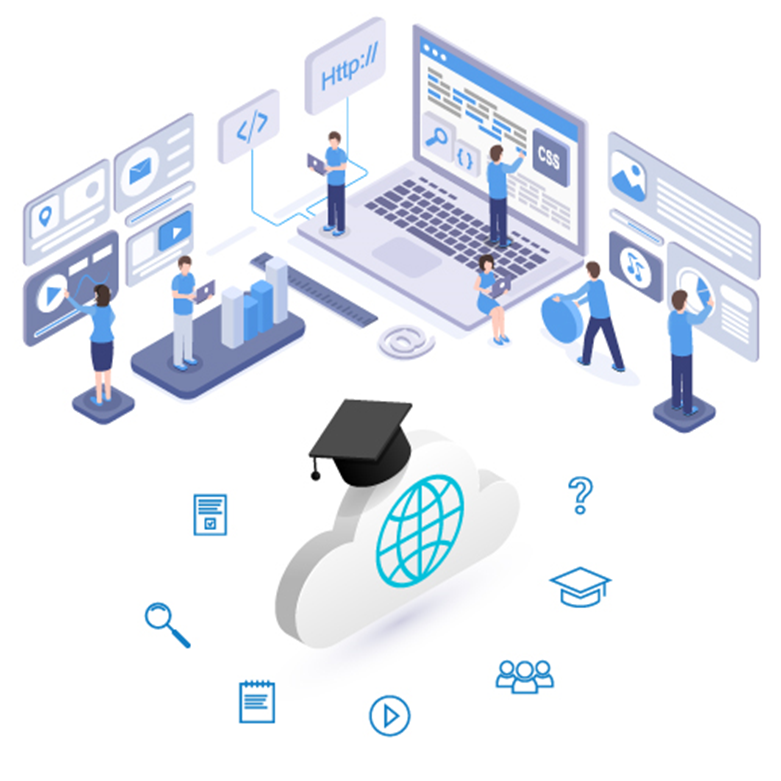 Get Your Idea
Every endeavor begins with an idea. First, come up with the idea you want to put into action in the real world. It might sound extremely simple to you but getting a functional concept is not easy. So, think well and get references from other projects. Speak with successful business people in your circle on how they come up with their ideas.
Research and Study the Market

It's now time to double-check the app's originality and freshness. Don't be disheartened if it's not one-of-a-kind; one such outcome seems to be almost unavoidable! Furthermore, competitiveness suggests the sustainability of your prospective mobile application service. There are already several well-established learning management system app in your sector. As a result, you must identify that one distinct feature of your software that distinguishes it from the crowd. You cannot duplicate all of the functionality of the other applications. Also, consider the feedback you would receive from the real-world crowd if you put your concept into action.

Test the Idea

This is the most critical phase. You must put your concept to the test in the actual world. Get some random clients to test your application. Approach some experienced individuals in your circle and seek their feedback. Check with them if they notice anything is missing. Inquire when you need to put in additional effort for your application. In this manner, you may truly elevate your application to a whole new level. Use their advice while creating your educational app.

Search for the Other Developers and Funds

Once your application idea is ready, including all updates and necessary work, you will want funding to advertise and develop it fully. You will need the assistance of educational application developers, UI/UX designers, and quality assurance specialists, and they should be all from similar backgrounds and have some previous work experience. As a well-adjusted team, they will act in a more coordinated manner, resulting in greater results.

Following the engineers and designers, concentrate on the folks who will assist you with funding and promoting your app. You need a professional and skillful team to win the market and truly benefit from the application.

Conclusion

Educational apps are the way of the future. It necessitates a significant amount of work that must be taken into account when designing an advanced educational application. To become a top-rated Education App Development Company, keep all of the factors listed in this article in mind while developing your application.
---
Popular Tags
Recent Posts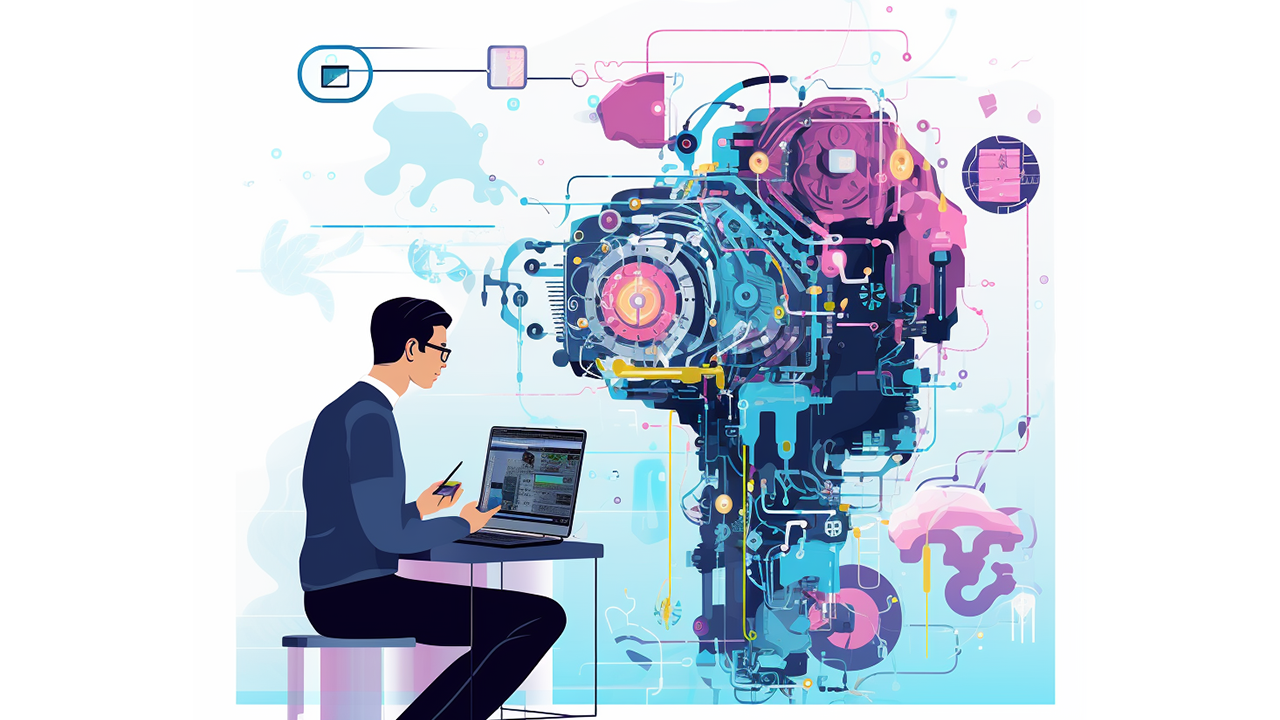 Introduction In the evolving landscape of artificial intelligence, keeping chatbots and digital assistants informed is crucial. Retrieval-A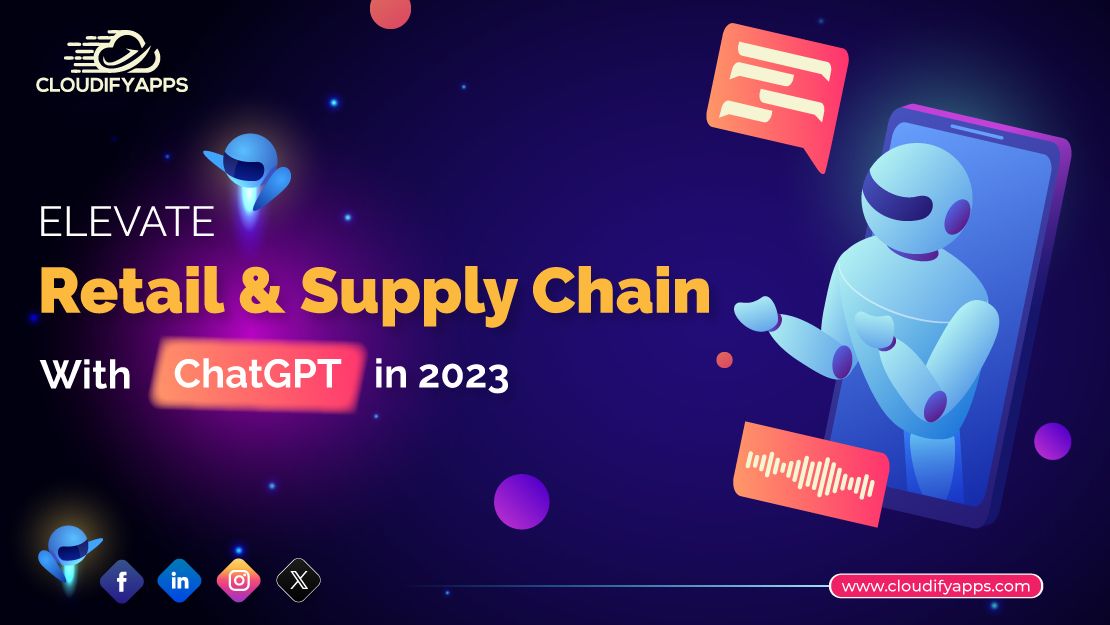 ChatGPT has emerged as a groundbreaking tool in the realm of artificial intelligence, offering capabilities that extend beyond mere chatbots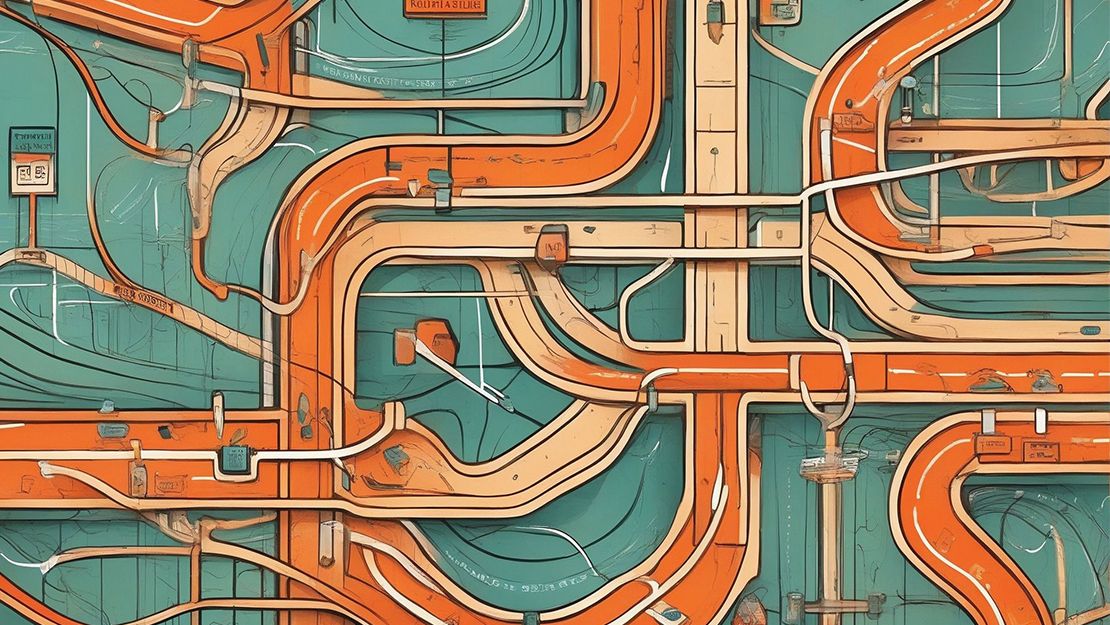 If you're a developer working with Laravel applications, you know how important it is to handle routing efficiently. The good news is that t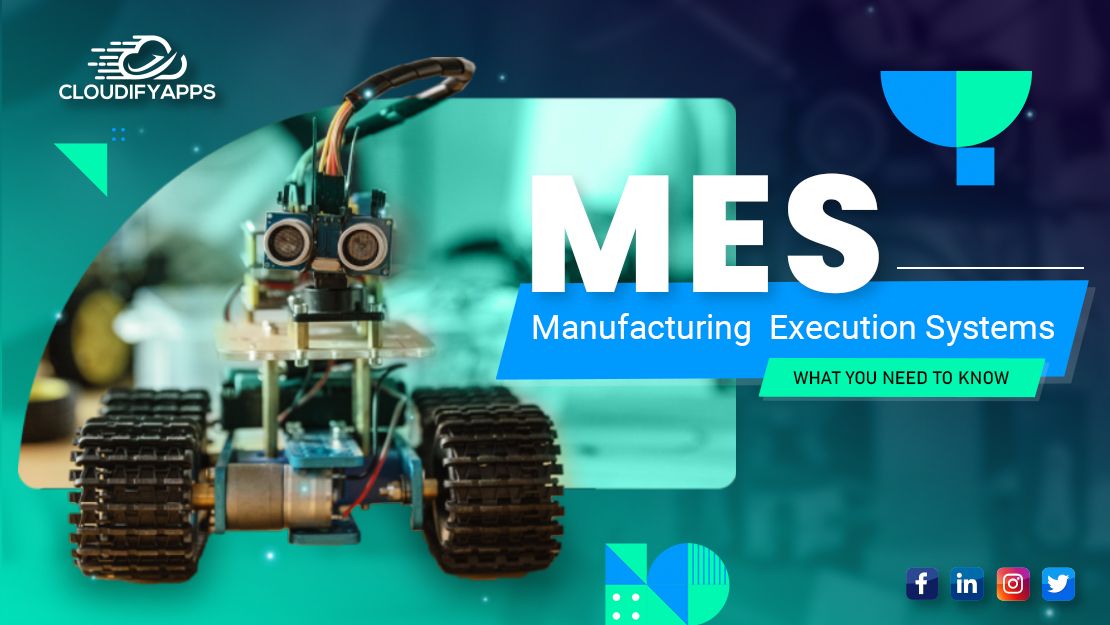 A manufacturing execution system (MES) is a software solution that helps manufacturers track, monitor, and control the manufacturing process