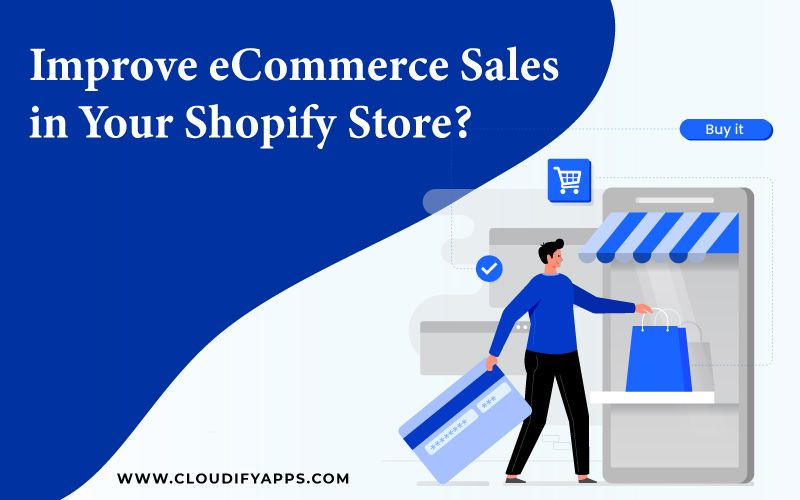 What Are The Proven Strategies To Improve eCommerce Sales in Your Shopify Store?
Introduction

Shopify, a popularly loved e-commerce platform, empowers enterprises of any size to set their store online easily. A company can set up an online store in just a couple of days with a few clicks.

Their easy-to-use characteristic makes them one of the most famous choices amongst the business owners, whether they are novices or have experience of several years. According to the statistics revealed by Shopify Unite, nearly more than 1.7 million merchants will sell using the Shopify platform in 2021.

However, creating an online Shopify store is just the preliminary move. You need a strong brand image, a well-known brand look, and feel, and then a product. The real challenge comes in showcasing the perfect products, which will bring more impressions and traffic and thus, enhance the sales of the account.

However, it's easier said than done. The ecommerce market is growing more crowded and dynamic, so new shops have to make use of first-class techniques to face out and grow. You need to be exceptional in your designs and possess strong willpower to provide an improved customer experience and create an impeccable impression in terms of ecommerce development.

Tips for Increasing Your e-commerce Sales In Your Online Shopify Store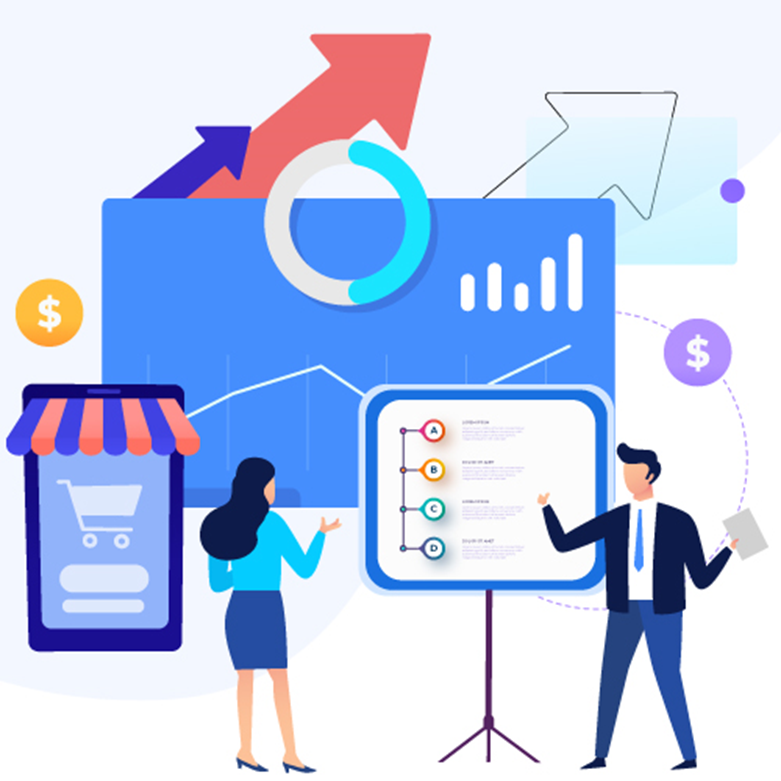 Don't Hesitate To Reach Out to Acquaintances

It's always easier to convince a known person to purchase than an unknown one. Then, what are you still waiting for? Confidently approach your pre-existing network and acquaint them with your new Shopify Store.

Spread the word among your inner circle by using social media platforms such as Facebook, Instagram, LinkedIn, and others. Make appealing, appealing, and engaging posts to capture their attention. You can ask friends and family to share the posts and spread the word through their respective networks. This could provide the initial exposure your brand new store requires.

When anyone makes purchases from your store, request them to give feedback on your account. It will heighten the credibility of your account and make it emerge more trustworthy and genuine.

Join Similar Communities in LinkedIn, Facebook, and Reddit

These communities can be a massive help for market research at times. You can understand the needs of your market's customers and make changes as needed. Begin connecting with various groups and communities in similar niches across multiple platforms.

You won't be allowed to pitch your products directly in some groups. Read the community rules and guidelines properly before joining them. However, you can create informative posts, build your audience and create a new customer base amongst them. If you can hook them to your posts through engaging content and graphics, they will automatically check out your stores.

Increase Your Traffic Organically Through SEO(Search Engine Optimization)

Generating traffic by organic means is everyone's archetypical marketing strategy. By the proper practice of supreme SEO techniques, you can truly make your pages appear on google searches and rank them on the first search results page.

Shopify has a great in-built mechanism to support your SEO practices by providing enriched meta descriptions, titles,301 directs, URL slugs, and many more. These features ease your tasks to a great extent. Once you master the proper application technique, you can effortlessly make your products page indexed and ranked on Google searches.

Besides, incorporating an improved content marketing strategy can help ecommerce development companies increase their sales and conversion rates. Well-written blogs and articles on your niche must be your primary step. These blogs can be used to enrich the knowledge of your customers, clarify their doubts and answer the most demanding questions. A good article written with a clear-cut approach will reach the right audience.

Start Investing In Your Social Media Marketing Strategies

The market analysis by Infographic unveiled that 37 million social media visits led to around 529,000 orders. Social Media Marketing is proving itself to be the gorgeous show-stealer nowadays.

Most of the ecommerce development companies are found to prefer Instagram as their favorite platform for promoting the products of their Shopify stores. The leads generated in this platform are qualitative, and the conversion rate is high. The users post attractive images and engaging content to create brand awareness and, thus, gain permanent brand loyalty.

Some ecommerce development agencies also prefer the Facebook groups to increase the customer base and bring more traffic to their pages. Pinterest and Reddit are also equally potent in the game. If you invest strategically and properly use these social media platforms, it can prove to be a game-changer for you.

Create opt-in Forms For Your Customers To Scale Up Your Business Growth

Having the contact details of your site visitors is extremely important for your growth. Once you possess their emails or phone numbers, you can launch an email or SMS marketing campaign to convert them to potential clients.

There are a variety of opt-in forms out there, from popups to flyouts to chat windows to on-page fields. These powerful tools drive conversions by providing downloadables and discounts. You can give an input field for the customers to enter their contact details before availing the offers.

The average conversion rate of these pop ups is around 3.1%. Avoid adding popups on the final payment pages, as they can damage the buyer's experience.

Use Amazon, eBay, and Other Online Marketplaces To Drive Traffic To Your Products

Do you know that Shopify permits any company to list their products on other marketplaces like Amazon and eBay besides Shopify itself?

Any ecommerce development agency uses this strategy to drive more traffic and increase the visibility(impressions) of the products. The customers can then buy your products from multiple platforms, and thus, your networking will grow at a faster rate.

You can efficiently compete with the other brands and grow your customer base by properly optimizing your product listings. When an ecommerce development agency is doing a perfect job of optimizing its listing, sales will increase by a couple of months. Depending on the budget, you can also use paid campaigns to boost your sales.

An Email Marketing Campaign Can Be Used To Convert Leads to Clients

Once you have a list of emails ready, you can begin your email marketing campaign to address the audiences. These emails must be sent strategically and niche-targeted. For email marketing, there are numerous advanced extensions and tools available. You can use them to improve the effectiveness and engagement of your email campaigns.

In the campaign, the audiences need to be categorized into 4 basic divisions:
1. Regular Customers
2. First Time Website Visitors
3. Cart Abandonment Users
4. Browse Abandonment Users

Create unique content for each of these four groups of people and send out emails accordingly. The e-mails can be used to promote your products, to provide information through blogs and newsletters, and many other things.

You can send transactional emails to your customers to confirm orders, payments, and product shipping. You can re-engage with visitors who abandoned your products in the cart by sending them reminder emails or showing them similar products.

However, don't send too many e-mails to the customers. Not only will it overwhelm them, but also these emails may end up in the spam folders.

Social Proofs Increase Your Store's Credibility

It's critical to gain the trust of your customers to build brand loyalty. All ecommerce development companies advise business owners to make their stores and profiles as authentic as possible by using great customer stories. Put up some positive customer feedback and testimonials on your page.

New site visitors will never buy from stores that do not appear credible or authentic.
You may also mention any awards you have received. Accounts can also include information about your business partners or collaborations. Social proof is highly effective at attracting new customers.

SMS Marketing Can Also Help You in Bringing Better Engagement

SMS marketing is becoming as important as e-mail marketing in today's world. SMS allows you to reach more people and, as a result, drive more engagement for your brand. You can gain a new prospective client with each new SMS. If you haven't started SMS marketing yet, give it a shot. You'll be shocked to know that the marketing specialists believe that SMS marketing is 6 to 8 times more engaging than other marketing means.

You can promote new product launches, live offers on your online store, and even post-purchase messages. According to market research, SMS marketing results in the highest conversions during celebrations and live offers. SMS marketing is the primary strategy for customer retention used by any ecommerce development agency.

Paid Ad Campaigns Are Seen To Give Great Results In Targeting Ideal Customers

If you have a sufficient budget, consider paid advertising campaigns to promote your products. Even though organic searches generate engagement, paid/sponsored products are the ones that appear at the top of Google searches and eventually become ranked.

To promote your products, you can use paid Google shopping ads. Carefully choose the products you want to sponsor in the campaigns. Then, look for the search terms that you want your products to appear for in the search results. These search keywords can be scraped using various extensions and free tools. You only pay based on the clicks you receive from your sponsored products.

Paid campaigns on Facebook and Instagram also produce positive results. These campaigns can be managed using a single platform, the Facebook Ads Dashboard. You can even give them a shot. According to Invoca, more than 160 million business owners use Facebook every month to communicate and reach out to their customers.

Improve The Presentation Of Your Products On Shopify Stores

Ecommerce development companies frequently remind business owners that their products are the most crucial aspect of their operations. It is critical to maintaining high product quality. Positive feedback is the only way to retain customers, and products play an important role in this.

Once you've ensured that the product qualities are prioritized, you can focus on the presentation of your products. Remember that, even though ecommerce is growing in popularity, customers still prefer the feel of in-store shopping when purchasing merchandise.

Include eye-catching images of your products that appear appealing and detailed. Maintain a high resolution to improve the quality of your images. Take pictures from various angles and explain the product's purpose with them. You can also add videos to the product listing.

The product description should be brief and easy to comprehend. Don'tDon't use words that are too obnoxious for the buyer. Make the content as informative and detailed as possible.

Create Your Landing Page

By designing your landing page, you can increase traffic and sales. Check that the page design is responsive to all screen sizes. Nowadays, mobile ecommerce is a popular option.

Include the following elements on your landing page:

1. Attractive product Headline
2. Images that are clear and wondrous
3. Clear and wondrous images
4. Engaging Content
5. Call to Action(CTA)
6. Customer Stories
7. Best selling products

Automated Chatbots and Personalized Shopping Experiences Based on Artificial Intelligence

You can take your clients' customer experience to the next level using automated chatbots. The support team may not be available 24 hours a day, seven days a week. On the other hand, modern, sophisticated chatbots can solve your problem. Gartner predicted that 15% of global interactions would involve artificial intelligence technologies, including chatbots, by 2019. While reading the FAQs page can be tedious, these chatbots easily answer all customers' questions. Buyers have a better shopping experience as a result of this.

The best way to retain customers is to make their shopping experience more personalized. Recommend products based on what your customers have previously purchased using artificial intelligence.

Conclusion
You can begin increasing your sales by implementing these methods one at a time. All businesses are different, and different algorithms govern their sales. Individual strategies' outcomes will differ from one business to the next. Nevertheless, consistency in your efforts will undoubtedly produce better results. To generate more sales in your online Shopify store, you can also seek the advice of ecommerce development companies.
---
Popular Tags
Recent Posts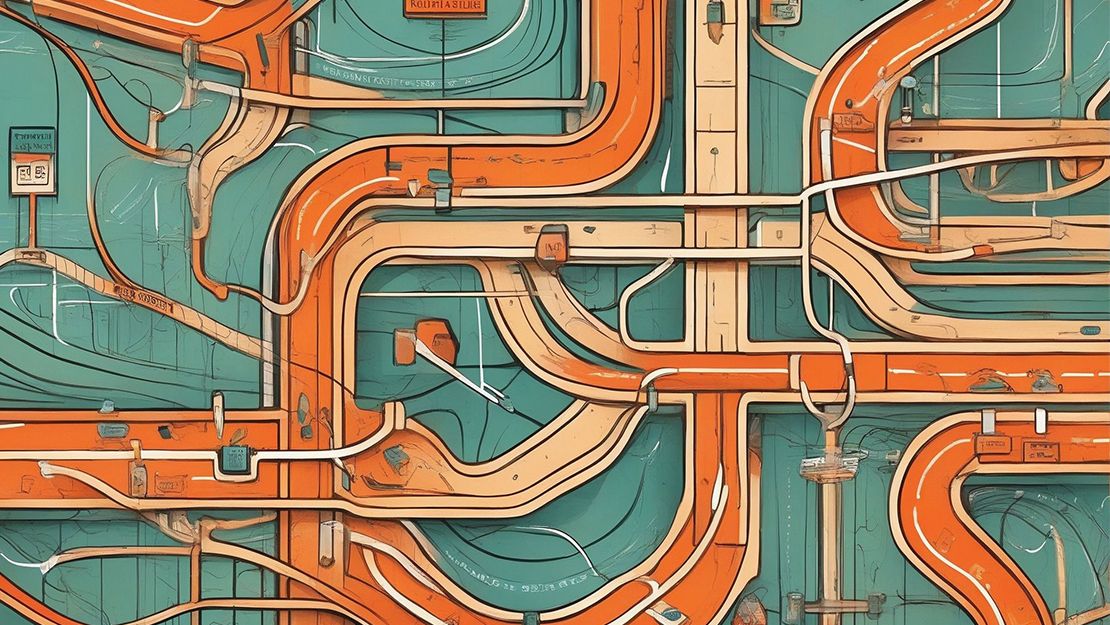 If you're a developer working with Laravel applications, you know how important it is to handle routing efficiently. The good news is that t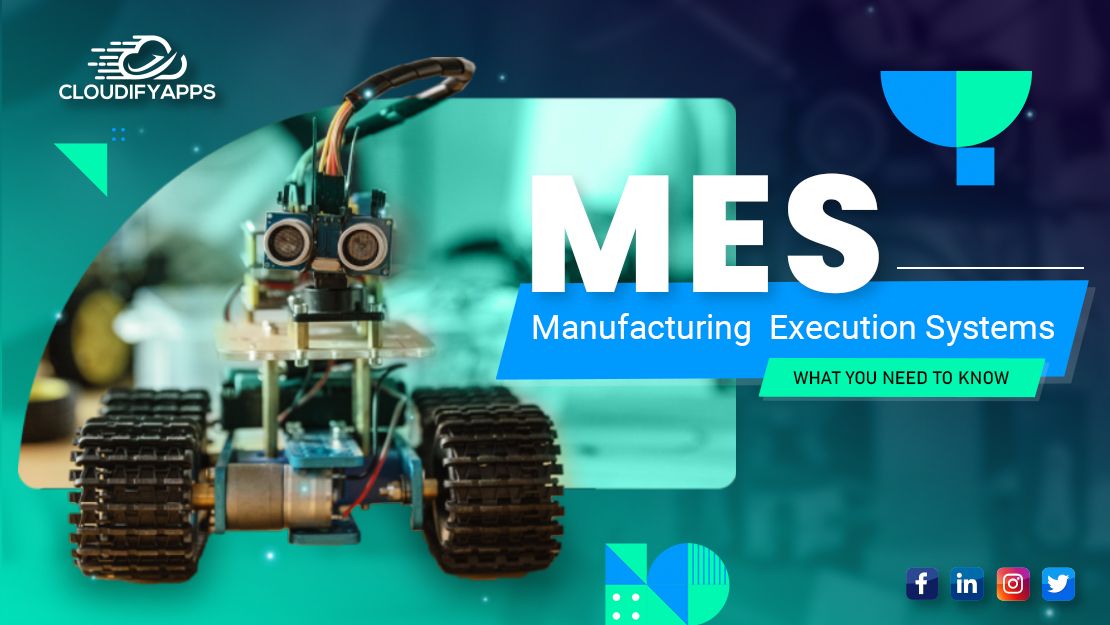 A manufacturing execution system (MES) is a software solution that helps manufacturers track, monitor, and control the manufacturing process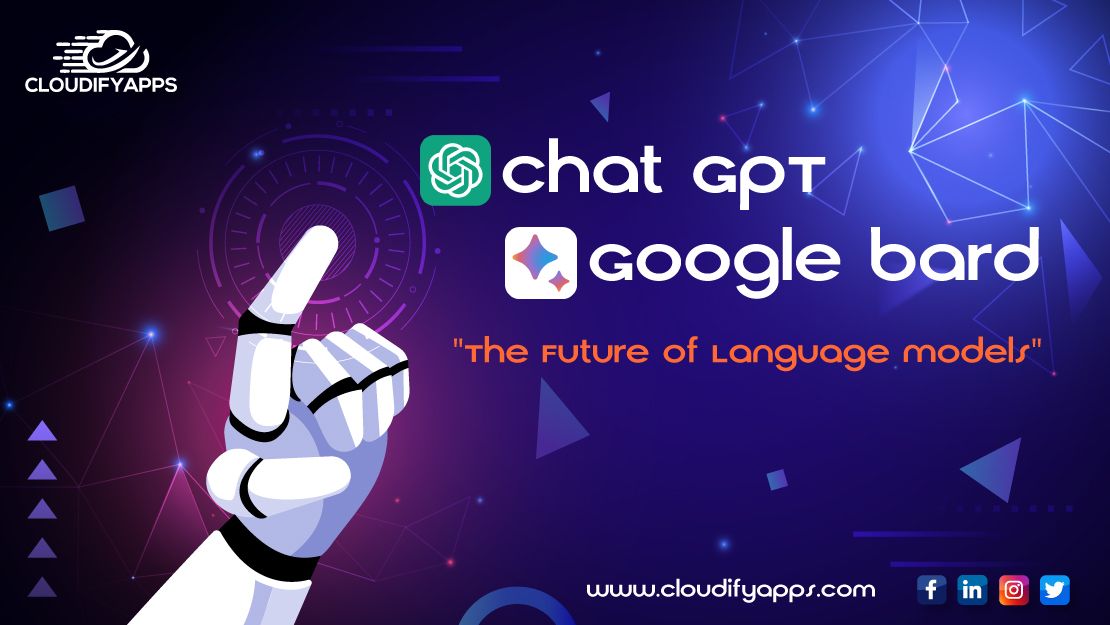 In recent years, there has been a surge of interest in large language models (LLMs). LLMs are a type of artificial intelligence (AI) that ca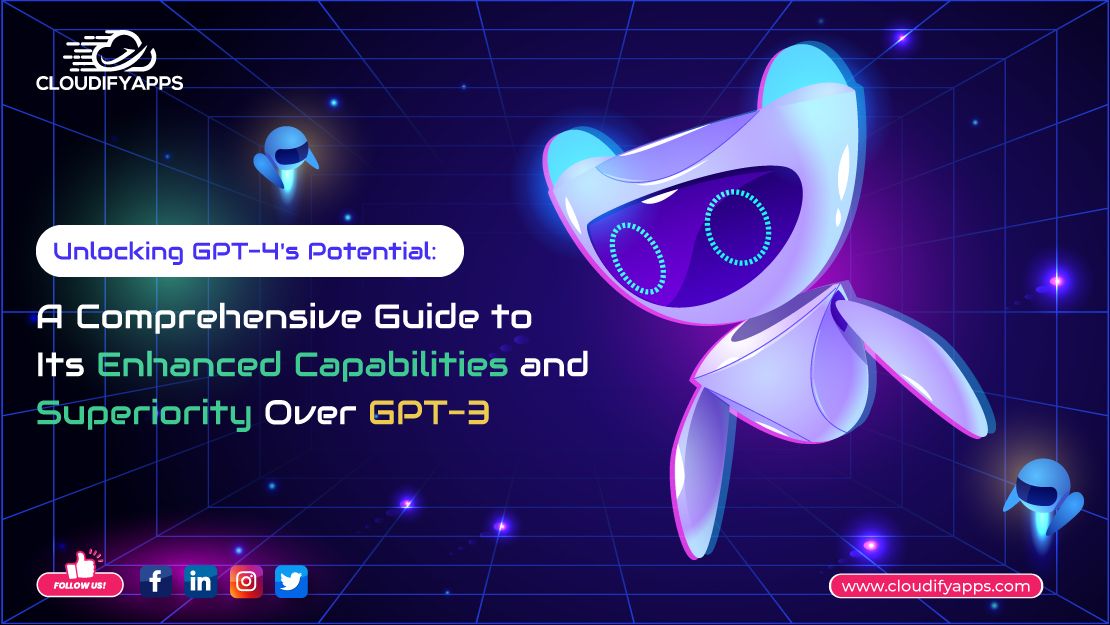 The AI community has witnessed significant advancements in recent years, and the latest offering from OpenAI, GPT-4, has taken the world by