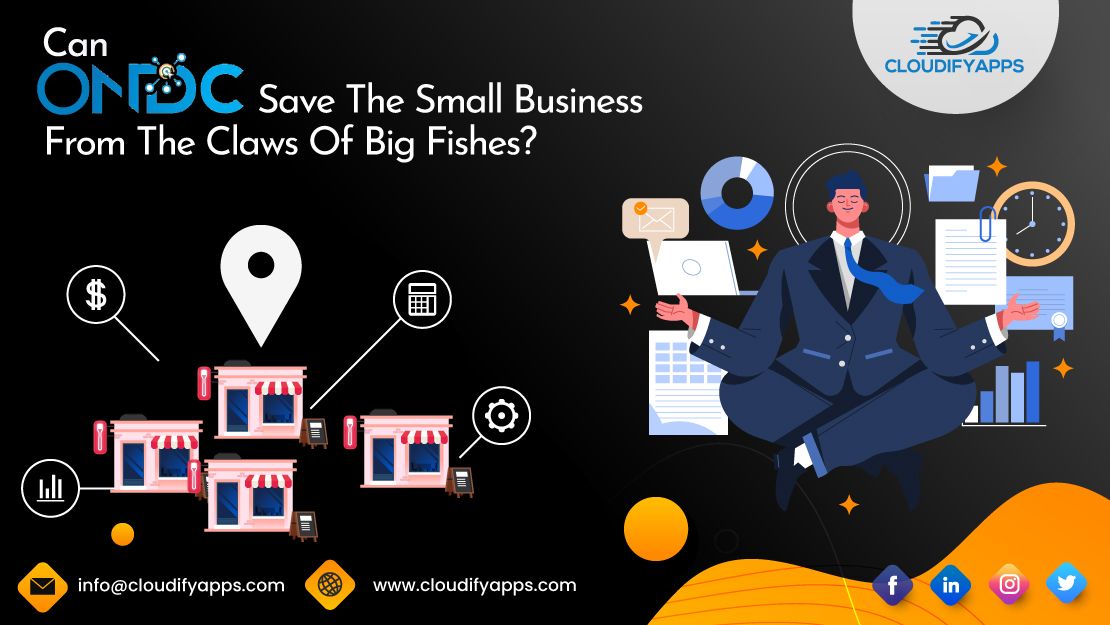 How Can ONDC Curb the Monopoly of Big E-commerce Enterprises?
Introduction
The government of India has created the Open Network for Digital Commerce (ONDC) in an attempt to put an end to the dominant profiles of the US-based corporations Amazon.com and Walmart in the rapidly developing e-commerce industry.
The ONDC platform attempts to connect and trade with buyers and sellers online, regardless of their application. According to the official report fielded in 2021, two domestic companies controlled over half of the country's e-commerce activity, restricting access to the market, favouring specific vendors, and driving down supplier margins. As a result, ONDC strives to provide a level playing field for all players.
Once the ONDC is deployed and regulated, which is planned by the month of August 2022, the e-commerce businesses in India will be required to follow the same practice as Android-based mobile devices. This would benefit both smaller online shops like SMEs and new entrants by increasing discoverability, interoperability, and inclusion. It will empower suppliers and customers by breaking the monopoly of large corporations and online platforms to encourage innovation and alter companies in industries such as retail, food, and mobility. Let's find out more about it in this article.
What is ONDC?
ONDC has been formed as a private non-profit (Section-8) corporation to build the public digital infrastructure required to enhance access to India's e-commerce sector, which is estimated to be worth $200 billion by 2027. Because ONDC will not use a platform-centric approach, the Indian government expects it to democratize the country's online market for all customers and sellers, giving millions of tiny businesses and mom-and-pop (Kirana) stores an equal opportunity.
Why is the Government Promoting the Idea of ONDC?
The government hopes that ONDC will remove the sheer dominance of a few giant platforms in the e-commerce business. The report says that the e-commerce market is presently divided into "silos" that these platforms operate and dominate.
For example, Amazon and Flipkart have been blamed for discriminating against sellers on their platforms and encouraging specific seller companies in which they have indirect ownership. The government thinks that an open network like ONDC, which connects buyers and sellers across platforms, would level the playing field and render platforms obsolete. Buyers would reportedly be able to access merchants across platforms without transferring between them.
To summarize, let's take a look at the objectives of ONDC as proposed by the government:
The following are the primary goals:
1. Ending platform monopolies
2. Democratization and decentralization
3. Digitization of the value chain
4. Standardization of operations
5. Inclusivity and access for sellers - particularly small and medium enterprises and local businesses
6. Increased efficiency in logistics
7. More choices and independence for consumers
8. Ensure data privacy and confidentiality
9. Decreased operational costs
What Does ONDC Wish to Accomplish?
According to Business Standard, the ONDC platform promises to generate new possibilities, reduce digital monopolies, and assist micro, small, and medium firms and tiny merchants in gaining access to online platforms. It is a Ministry of Commerce and Industry's Department for Promotion of Industry and Internal Trade (DPIIT) project.
Flipkart and Amazon's desire to join and integrate with the ONDC will most certainly disrupt their monopoly. In exchange, it will assist the larger platforms in tapping into the seller side of ONDC to offer items.
In fact, in one of the interviews conducted by the Economic Times, an important person who is an integral part of this program stated that the significant eCommerce giants have told ONDC that they will support it. Aside from gaining new customers, this would allow platforms with important business-to-business verticals to access the seller side of the ONDC network to offer items.
Features of ONDC
1. The government aims to level the playing field between e-commerce giants like Amazon and Flipkart and offline vendors through its proposed platform. They accuse e-tailers of unfair business practices. The platform will also be compatible with the Information Technology Act of 2000 and the upcoming Personal Data Protection Bill.
2. ONDC, an e-commerce UPI, aims to democratize digital or electronic commerce by transitioning it from a platform-centric approach to an open-network model. Merchants will be able to preserve their data through ONDC to create credit history and approach consumers.
3. ONDC intends to use this system to enable vendors and buyers to be digitally visible and trade over an open network, independent of the platform or application they use. It will also empower merchants and customers by breaking down silos to build a unified network that will drive innovation and scalability, altering all sectors ranging from retail items to food to mobility. Small companies can thus employ ONDC compliant apps, giving them more alternatives for becoming discoverable over the network and conducting commerce. According to the minister, ONDC will also support the widespread use of digital technologies.
4. The new framework intends to promote open networks built on open-sourced methodologies, with available specifications and platform-independent open network protocols.
5. The ONDC's backend is based on the Beck Platform, an open and interoperable protocol for decentralized digital commerce. Beck Gateways gives network-generated anonymized aggregated data.
6. It is planned to standardize processes, digitize the whole value chain, improve logistical efficiencies, encourage supplier involvement, and increase customer value.
7. According to the statement published by the Government of India, ONDC will take all necessary procedures to ensure the network's security and privacy. Participants must not be forced to provide transaction-level data with ONDC. Indeed, ONDC will cooperate with its participants to share anonymous aggregate network performance statistics while ensuring confidentiality and privacy.
8. ONDC is now in the pilot stage. The government has formed a nine-member advisory group on measures needed to develop and expedite the implementation of ONDC, including Nandan Nilekani of Infosys and National Health Authority CEO R S Sharma.
What Exactly Does the Term "Open Source" Mean in This Context?
Making a process or program "open source" indicates that the technology or code used in the process is freely available for anyone to use, redistribute, and change. Android is an open-source operating system, so handset makers such as Nokia, Xiaomi, Samsung, and others can customize it for their own products. IOS is closed-source (it can't be legally updated or used).
The ONDC's goal is to create open networks built on open-sourced methods, use open standards and network protocols, and are platform-independent.
How Does the Open-Source Concept Work for the ONDC?
The ONDC will give an equitable opportunity to all market participants, including consumers. It is a neutral platform that, like the Unified Payments Interface, would establish open-source protocols for cataloguing, vendor matching, and pricing discovery (UPI).
This implies that consumers and sellers can transact on ONDC regardless of whether they are affiliated with any e-commerce platform. For example, even if seller X is registered on platform A and a consumer is registered on platform B, the consumer can immediately purchase items from seller X through the ONDC network without enrolling on platform A.
Who are the ONDC's Primary Stakeholders?
Twenty government and corporate groups have confirmed US$33.34( INR 2.55 billion) million in investments.
ONDC has been acquired by several public and private sector banks, including Kotak Mahindra, Axis Bank, State Bank of India (SBI), HDFC, and Punjab National Bank (PNB). HDFC, SBI, Axis Bank, and Kotak Mahindra each purchased a 7.84 per cent stake by investing INR 100 million (US$1.3 million) in 10,00,000 equity shares with a face value of INR 100 apiece. PNB has previously announced plans to purchase a 9.5 per cent stake in ONDC in November 2021.
Around 80 companies are trying to integrate the ONDC platform with market participants. According to The Economic Times, these companies develop corporate software and apps for vendors, buyers, logistics platforms, and payment gateways. Meanwhile, according to the news published recently, 24 companies are currently integrating with ONDC, including Ekart Logistics, Dunzo, and PhonePe, one of Flipkart's logistics companies.
Meanwhile, Alibaba and Ant Group have quit Paytm Mall's parent company, Paytm E-commerce Private Limited (PEPL), due to the company's shift in business focus from traditional physical products e-commerce to ONDC and export business. Google is also discussing ways to link its services with the network with ONDC.
When and Where Will ONDC Be in Function?
ONDC is now being piloted in five cities: Bengaluru, Delhi NCR, Shillong, Bhopal, and Coimbatore. While operations are now centred on retail and restaurants and supporting real-time transactions, the open network will eventually expand and spread its wings to other areas such as travel and mobility. The network intends to expand its presence in around 100 cities by August and make it available to the general public in the existing five locations.
The final decisions will be based on the pilot exercise and when the network stabilizes.
According to the source, the network is now in "beta testing," with only five suppliers and a restricted range of customers from five locations onboard.
Koshy stated that they want to make it available to the general public in these five cities by the first week of June. By August, they hope to be in 75-100 cities, and by the end of the year, they hope to be all over the country.
What Should Be the Ideal System Design?
The system should be developed so that it has the maximum chance of success. The three consecutive and constructive "layers" of an open digital ecosystem — technology, governance, and community — provide a valuable conceptual framework for considering adoption and protections.
The "tech layer" should be built with minimalism and decentralization in mind. If at all feasible, the government should limit its participation to enabling open access standards and protocols and ensuring their organic adoption. Only if a standards-based strategy fails should a full tech platform be built. The platform should adhere to "privacy by design" principles if constructed. It should capture minimum quantities of data (particularly personal) and store it decentralized so that hackers do not have a honeypot.
The "governance layer" that surrounds this should ease industry concerns about excessive government engagement in e-commerce. Any deployment of standards or technology should be supported by legislation or regulations outlining the project's scope. If the acquisition of any personal data is contemplated, the passage of the data protection statute and establishing an independent regulator should be prerequisites. To ensure fairness in the industry, the government might delegate guardianship of the standards or platform to an independent organization or non-profit.
Finally, a "community layer" can help to promote a genuinely inclusive and interactive approach. This can be accomplished by making civil society and the general public active participants, for example, by making recordings or minutes of this committee's sessions available and soliciting broad input on versions of the plan.
Once the structure is in place, guaranteeing prompt and timely resolution of grievances will assist in establishing trust in the system. The government's support for open-source technologies in digital commerce is admirable. It should also push the envelope on other open-source movement characteristics such as transparency, collaboration, early and frequent release, inclusive meritocracy, and community.
What are the Supremely Important Challenges Yet To Be Dealt With by ONDC?
ONDC will have to deal with certain ground-level obstacles. For instance, are the goods given by the merchant authentic or counterfeit? How was the buyer's delivery experience? Did the buyer receive the identical item that he ordered? Platforms like Amazon, Flipkart, and others devote millions of dollars to keep track of these. The authorities are still working on these issues and how to fix them.
The government's technocrats' ability to provide a smooth alternative to e-commerce platforms will be challenged in the coming months. It's also unclear whether and how the government's open network would feature items from diverse suppliers.
In general, competition forces e-commerce platforms to prominently showcase items that are most likely to pique the interest of purchasers. The capacity of vendors to fulfil client orders also strongly influences their on boarding and listing of merchants. In reality, platforms may spend money to develop proprietary onboarding and listing procedures. If the government's open network laws restrict media from reaping the benefits of such investments, they may cease to exist. This will eventually have an impact on service quality.
Will The Execution of ONDC Be Effective When Implemented?
Executives in the industry believe that the effectiveness of ONDC will be determined by how well it is implemented. The network will connect customers and sellers, and things will be sent based on the arrangements made by the latter. In the current ONDC approach, a seller may execute logistics independently, or the client can tell Dunzo to do it—much like other chores completed on the app.
However, as experienced eCommerce veterans pointed out, this is not as simple as it appears. If it is found that there is an order disagreement between the consumer and the merchant, what is the logistics partner's involvement in this case? Furthermore, there are still certain severe doubts about how cataloguing will be handled or how the marketing technology will operate in ONDC.
There are still specific kinds that will become apparent only when the execution begins. There are several highly critical questions that must be addressed once it is made available to the public. As a result, preparations for implementation are underway and are being improved every day.
What Do The Critics Have To Say Regarding ONDC?
At the moment, the alleged benefits of an open network for digital commerce are far from certain. The first difference is that vendors are already free to offer their products across several different e-commerce platforms under today's platform-centric paradigm. Buyers frequently purchase across platforms. Then there are services like price comparison given by numerous private websites that assist shoppers in bridging the knowledge gap and making more competent judgments.
As a result, the dominance of platforms such as Amazon and Flipkart in the e-commerce business may not be owing to any captive grip these platforms have over shoppers and merchants. Furthermore, the alleged "monopoly" that media are believed to have may be no different from any business's limited control over its property.
Conclusion
So you now know that the Indian government's upcoming Open Network for Digital Commerce (ONDC) aspires to democratize the Indian e-commerce market by establishing a fair playing field for all businesses. It is being launched in response to objections by market bodies, merchants, and sellers worried about larger businesses' rising domination in India's digital commerce industry. ONDC is a government project that promotes open networks for all digital goods and services trade elements. At the moment, a consumer who is only linked to one portal can only purchase things from that site. He has to travel to another portal to buy from another portal; however, on this network, he is entirely free to purchase products or services from any firm without entering into another e-commerce platform.
With the advent of ONDC, it is hoped that all online firms will have the necessary exposure and equitable access to development prospects. The primary and most fundamental goal of this platform is to defend government regulations and rules while also monitoring all elements of development in the e-commerce company.
---
Popular Tags
Recent Posts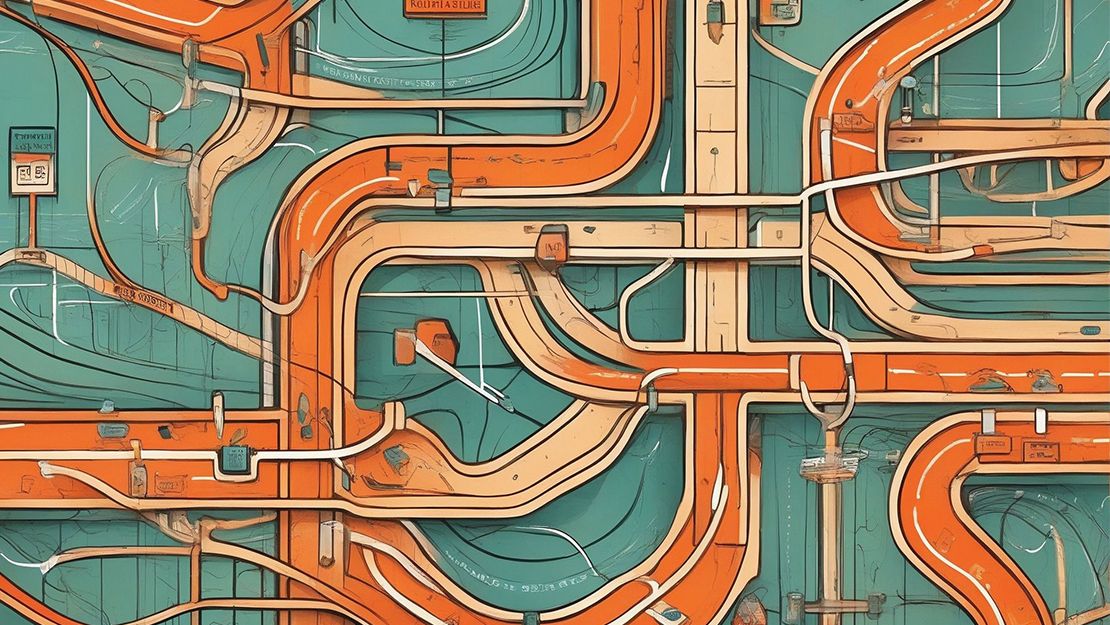 If you're a developer working with Laravel applications, you know how important it is to handle routing efficiently. The good news is that t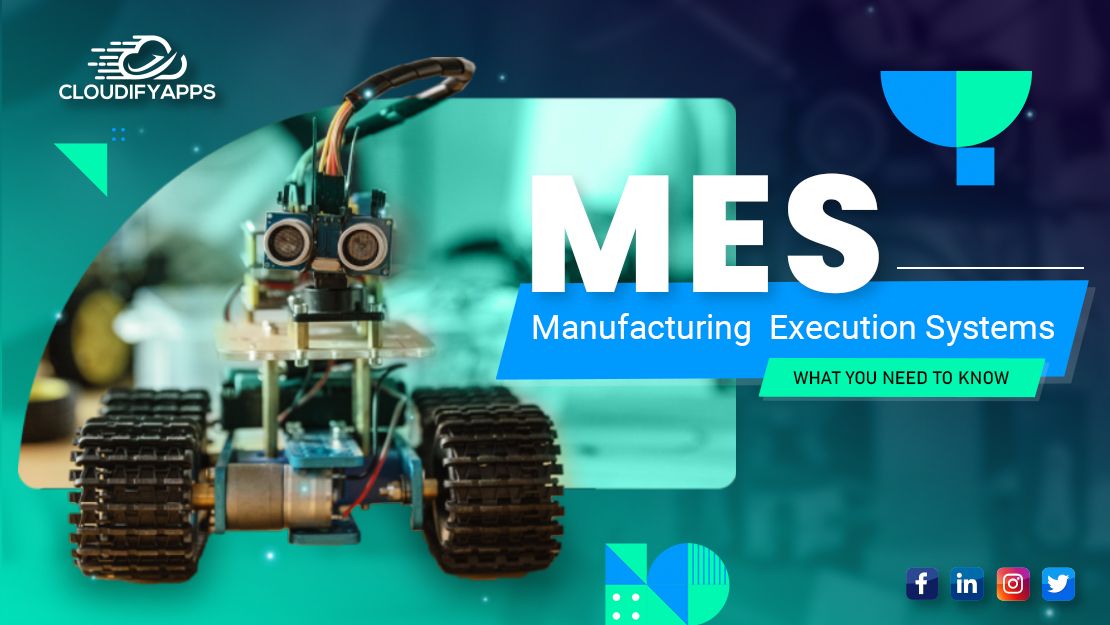 A manufacturing execution system (MES) is a software solution that helps manufacturers track, monitor, and control the manufacturing process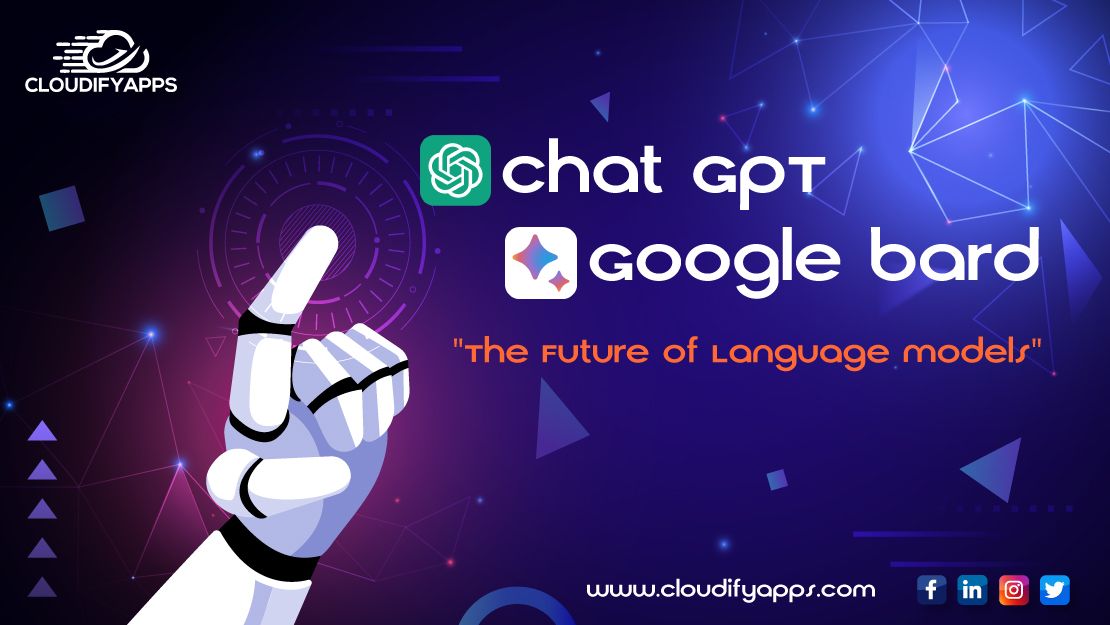 In recent years, there has been a surge of interest in large language models (LLMs). LLMs are a type of artificial intelligence (AI) that ca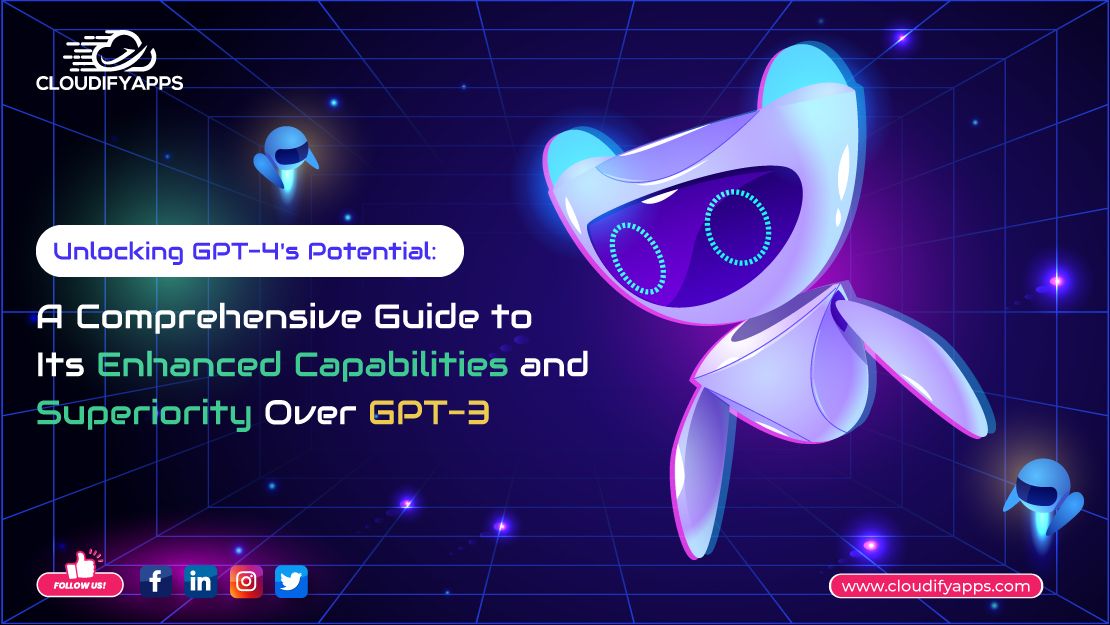 The AI community has witnessed significant advancements in recent years, and the latest offering from OpenAI, GPT-4, has taken the world by