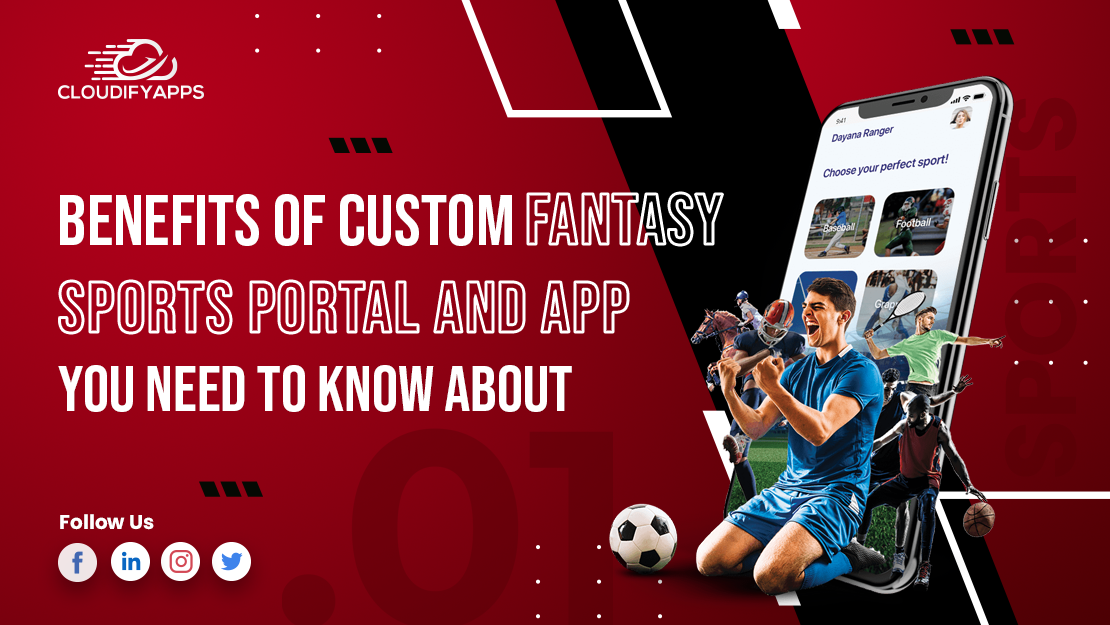 Fantasy Sports Portal Website And App Development: An Overview
The growth of the fantasy sports industry was reported to be 13.9% from 2021 to 2027. Fantasy sports platforms ensure secure and verified monetary transactions, due to which the demand for such portals is seen to be increasing even more among the people. It offers various gaming options, which helps in engaging a wide range of players from all corners of the world. It is one of the fastest-growing industries in the world, which is expected to cross 33.2 billion dollars by the year 2025.
Popularity Of Indian Fantasy Sports Portals in 2022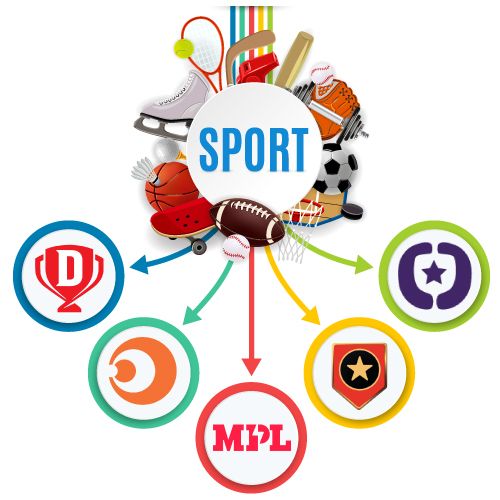 In the last few years, the popularity of fantasy sports in India has increased tremendously. According to a survey, it has been found that there were 90 million fantasy gamers in India in the year 2019, and their number is likely to be 150 million by the end of 2022. This industry has become so vast that by 2024 its value can go up to 3.7 billion. Ninehertz is the best fantasy sports app development company in India.
Following are some of the growing fantasy sports platforms in India which has gained a lot of popularity in recent years:
Dream11
Dream11 is one of the most successful fantasy sports platforms in India that provides numerous gaming options like Cricket, hockey, football, kabaddi, handball and basketball. Dream11 is the world's first Indian gaming app to be worth more than the US $1 billion and was declared a Unicorn.
Caribbean Premier League, Indian super league, and National Basketball Association are some of the biggest sports teams that are partners of Dream11. Established cricketers like Mahendra Singh Dhoni, Jasprit Bumrah, Hardik Pandya and actors like Kartik Aryan and Samantha Prabhu are some of the brand ambassadors of this fantasy gaming portal.
MPL (Mobile Premier League)
MPL is a fantasy e-sports mobile application which was brought into existence by Sai Garimella and Shubham Malhotra in the year 2018. MPL conducts various mini-game contests, including racing games, sports games and shooting games from which people can earn monetary rewards.
Virat Kohli is the brand ambassador of this app, which can be played on both android and IOS. MPL is accessible in India and Indonesia and also sponsors IPL teams like Royal Challengers Bangalore and Kolkata Knight Riders. It has a worth of $2.5 billion dollars and is the second company in India to cross the $1 billion mark.
Rummycircle
It's an online rummy platform which provides an international standard of gameplay and claims to give you a traditional Indian rummy feel. It is a multiplayer game that conducts various rummy tournaments and allows you to pick the ones you want to play. Along with that, it also provides a safe and secure transaction that is trusted by over 30 million players across the country.
It offers various rewards and bonuses to keep the players engaged and provide free tutorials for the newbies who don't have much knowledge about the game. So if you want to earn some extra cash, this online card game platform is the perfect choice for you.
Gamezy
Gamezy is a fantasy cricket platform which is an extension of one of the leading gaming companies called Gamescraft, which is a Bangalore-based startup. You can showcase your cricket knowledge and skills to earn many rewards. It is known for providing the highest welcome bonus, low withdrawal limit and effective customer service catering to the needs of people from all across the country. It ensures a secure transaction, transparency, and digital safety, which draws even more players towards the gaming platform.
Gamezy is also noticed in media platforms like sportskeeda, Insidesport and Startup success stories. Other than Cricket, it also offers various other games to play.
Paytm First Games
Paytm First game is one of the most popular online fantasy game platforms of 2022, with the legend Sachin Tendulkar as its brand ambassador. Other than fantasy sports, it also offers games like rummy, poker, and call break. It conducts exciting daily contests and allows easy withdrawal. It also offers a bonus, jackpot slots, and daily cashback if you participate in special rummy tournaments conducted by the platform. It also ensures privacy protection and encrypts your data regarding purchases, financial information, contact, location etc. You can download this app on the play store and browse over the internet, and win exciting daily rewards.
Using Web Development To Make A Web App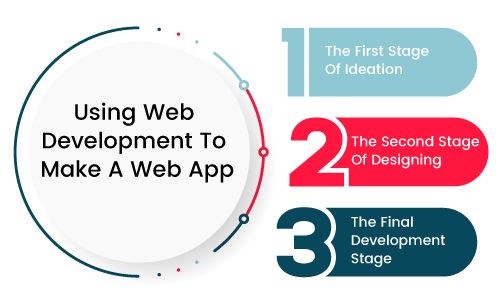 The basic difference between web development and web app development is that web app development is used for building web-based projects that act like mobile apps, whereas web pages are meant to provide information. Users can access these apps from the web browser itself. These web apps are developed with the help of programming languages like JavaScript, CSS, and HTML. Web apps are beneficial over mobile apps as it doesn't require you to download anything and is cheaper.
There are mainly six types of web applications- Static Web Apps, Dynamic Web Apps, eCommerce App, Portal Web App, Content Management System Web App, and Progressive Web App.
Following are the steps that a software Development Company uses to make web apps with web development:
1. The First Stage Of Ideation
The first step is really all about creativity. The Software development company needs to come up with an idea for a web app that could cater to the targeted audience. And for that, extensive research and elucidation of the core functions of the app are necessary. The creation of ideas that could aim at resolving customer inconveniencies should be the first priority before developing any app. Along with that, being well-informed about the requirements of users and an understanding of the market's competition is also very important.
2. The Second Stage Of Designing
This is the stage where a Software development company has to take into account the look of their web app and play with colours and fonts to make their app look well-designed and attractive. And to design a web app that is pleasing to the user's eyes, one has to first be well acquainted with the concepts of user interface and user experience.
In this change, developers work on wireframing the apps and create clickable prototypes at the same time and design eye-catching graphics at the same time.
3. The Final Development Stage
This is where the programming languages play a major role in coding and making the front-end of the web app. The back-end of the app includes technologies like framework, server-side languages, database, web server, and operating system. All these components help in supporting the web app.
These are the steps that also provide sports software development solutions to fantasy sports developers.
Who Can Build A Fantasy Sports App?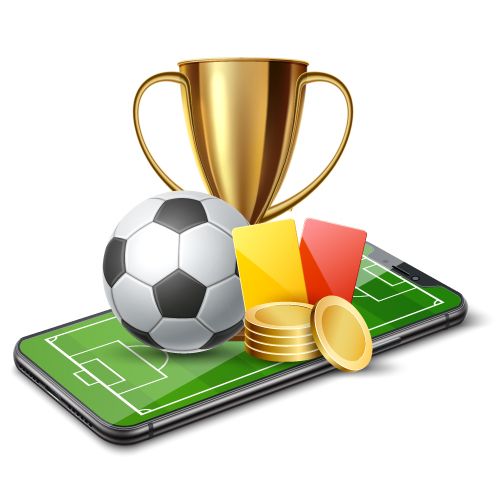 Building a sports app is a long process, from ideation to execution. A sports software development company employs a workforce that can take care of separate departments with efficiency. They assign separate teams for designing, coming up with creative ideas, coding etc., which enables these companies to look into multiple problems at a time. They even provide sports software development solutions for various networking sites and apps by uniting different features.
But Can Single Person Build Sports Software?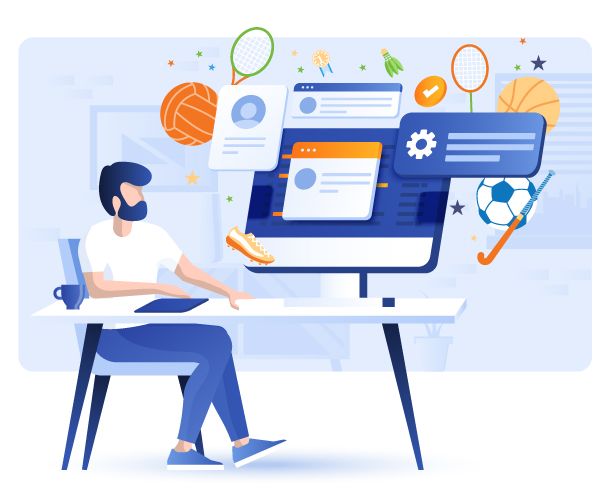 Certainly, all it requires is a good idea and an investment of time and effort. There are many Sports software development companies that are founded by a single person. For instance, BookMySports is a sports platform startup that was founded by Sanjeev Sinha.
A few things to keep in mind before developing a web app are the functional and non-functional requirements, target audience, database, framework, programming languages, and technique of estimation.
Business Aspects of the Development of Fantasy Sports App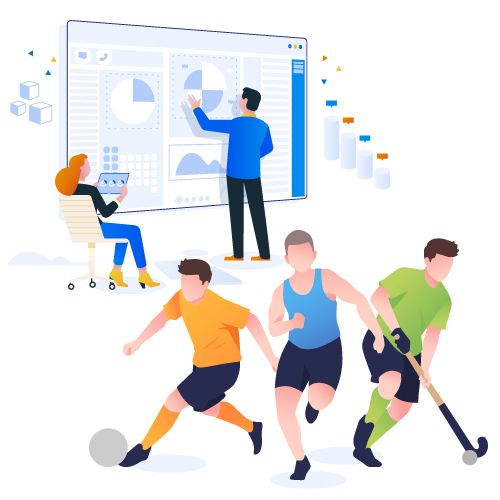 Regardless of the commercial perspective, investing in Sports app development is a great idea. The company plan's income components, such as sponsoring competitions, advertising, and charges, effectively guarantee profits. This same popularity of fantasy sports apps is increasing, and games like football and Cricket are gaining a great deal of attention.
Key Features of a Fantasy Sports App
For the Participants
● Member Enrollment
The account opening feature seems to be the key element that essentially all programmes share. Users must only seek data that is completely essential throughout this procedure. It contains knowledge such as contact number, e-mail address, a distinctive handle, etc., in the case of the fantasy sports software.
● Homepage
It is the area of the app where users first arrive after successfully logging in. Here, users can see sports that are being played. Users are provided with a filtration system for this search so they can look for items of their choosing. These criteria cover sports, dates, match types, competitions, and more.
● Competition
The users can examine information about the material they engage in here now.
● Enter Competitions
As implied by its name, this function of fantasy app development allows users to take part in the competition. There, players are forced to cover the admission costs required to play the fantasy sports match.
● Personal Options
It is a crucial component of the fantasy sports application. With the aid of this feature, modifications can be made. Users can check their reward points, account information, transaction history, bonus, referral, etc., in addition to changing their profile. One can easily get access to their personal information and change their name if needed.
For the Admins
● Panel
The panel is the place where the admin may view various survey information pertaining to the number of matchups and player totals, among other things. Additionally, it displays the values affected by users.
● Employ Administrator
Users have the right to control the complete account, thanks to the feature. Users can amend, start, terminate, or cancel their accounts using this feature.
● Control competitions
This feature is employed to manage and organise several active competitions. The competition administrator may certainly handle competition sections, modifications, editions, deletions, and, if necessary, ultimately, competition closure.
● Check Out Earnings
The earnings and rewards that one obtains from a fantasy sports app are its key qualities. The admin has access to each person's entire profits to use this feature.
● Survey Administration
An admin has accessibility to each of the created possibility kinds, such as player position statistics and revenue data, owing to the reporting strategy implementation.
Benefits of Building a Fantasy Sports App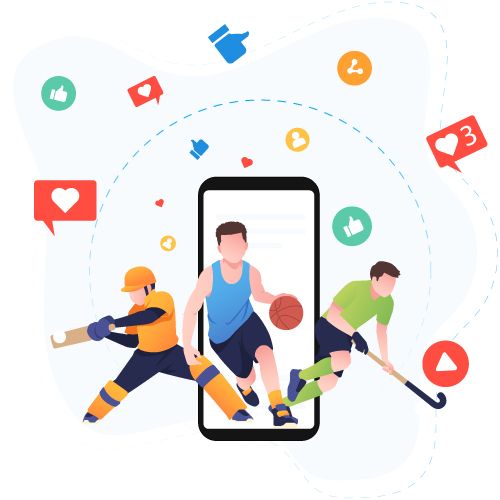 ● Keep up with current cricket competitions:
Cricket is a popular sport. These dream programmes will keep you in the loop on the various cricket competitions. It is possible to learn about newbies, modifications in player statistics, and also how games and facilities develop during the campaigns.
● Officially Recognised
Cricket wagering is prohibited in many nations, including India. The fantasy sports app results in filling that gap. Fantasy sports apps are developed by devoted software developers to assure authenticity. Since you are not betting on streaming cricket matches but rather a one vs one match, it is lawful similar to any game you play.
● Sponsorship
The revenue that may be expected from the fantasy sports app created by experienced software developers. Ends up drawing a large number of funders who desire a piece of the action or to leverage their network for promotional campaigns. In exchange, the app may run advertisements on the company's platform. Moreover, it's similar to a barter system.
● There is Hardly Any Opposition:
Merely just a few apps in this market are rivals. Myteam11, Dream11, etc. There seems to be space for growth, and there are not many rival apps. In India and the surrounding nations, fantasy sports software development solutions are new. The assistance of a white-label fantasy sports app development company allows one to enter the industry.
● Demonstrate Users' Expertise in Cricket:
Users can demonstrate their extensive gaming expertise through connecting. Since kids may study how well the players are chosen in fantasy cricket, this is excellent for students. Choosing a group for a certain game, concentrating on certain numbers, and so on.
● Connect With Individuals Who Share Interests:
What else does socialising entail? It is indeed a way to interact whereby users may converse regarding matching plus sharing thoughts. Additionally, users can talk about games recently, player, and group statistics. Gamers can enlarge existing current knowledge and gain new insights as a result. Additionally, it allows them to pick up tactics from other players.
● Improves the Capacity for Making Decisions
There's a misconception that it is simply like other games and does not require any special skills. And yet choosing players and basing decisions solely on stats is not how the game works. Choosing the best squad depends on the game and the competition. For instance, regardless of the circumstances, users cannot send inexperienced players to battle against.
● Suitable for Recreation
This cricket app is highly informative and can be used for both free time activities and hobbies. The setting is made so that beginners with hardly any money can also participate in the sport. For example, the evolution of the currently residing batsmen has an impact on the player's statistics.
Recent Developments in Fantasy Sports Apps
It's a good idea to analyse the leading developments in the creation of fantasy sports apps before actually choosing a firm to develop a fantasy sports game.
● Inclusion of Social Networks
Social media networks like Linkedin, Instagram, Facebook, WhatsApp and Pinterest can be integrated to increase user engagement and enhance the company's reputation. Several networks of social media enable users to invite others to join fantasy sports and report their results. For any app, it would serve as a passive marketer.
● AI
Technologies integrating machine learning and artificial intelligence enable the delivery of a tailored experience. Additionally, it enhances the customer experience by quickly responding to users' inquiries.
● Chatbots Interface
A skilled on-demand app development business may implement a chatbot Interface with simplicity. A customised BOT Interface can be utilised for any fantasy setting. The admin will have the ability to get crucial data regarding gamers, teams, and other entities.
● AR/VR Development
Throughout the near future, fantasy sports software may increasingly utilise virtual reality and augmented reality. These two technologies provide a realistic and interactive storyline to enhance user interaction. AR developers use mobile apps to build a layer for digital channels. A VR developer can create entirely new virtual surroundings which customers can view using technology like mobile phones or tabs. For user engagement and entertainment, sports organisations are exploring 3D displays and wearable tech.
● Creativity
Even more so than fantasy sports app creation, engagement is the newest trend in practically all sorts of app development. To encourage regular app usage, it enhances the programme with fun gaming aspects. Additionally, it may aid in boosting website traffic.
● Proof-of-stake Transactions
As the proprietor of a fantasy sports app, users should employ Digital currency to standardise and safeguard payment processing. It will grant moderators and gamers greater authority.
Read Also - The Comprehensive Fitness App Development Guide for Business Owners & Startups in 2022
Conclusion
While dealing with the enormous expansion in the number of apps commercially available, having unique yet entertaining content is essential. To be certain that you're receiving the best value, you must work with a reputable company that develops apps to assist you in bridging the gap between suppliers and clients.
So why are you still waiting? Create your fantasy sports portal with some of the best software developers, and try to use subsequent game experiences to motivate players to learn more. Establish a reputation for yourself in this industry and modify the way games are played by being innovative, social, and dynamic.
---
Popular Tags
Recent Posts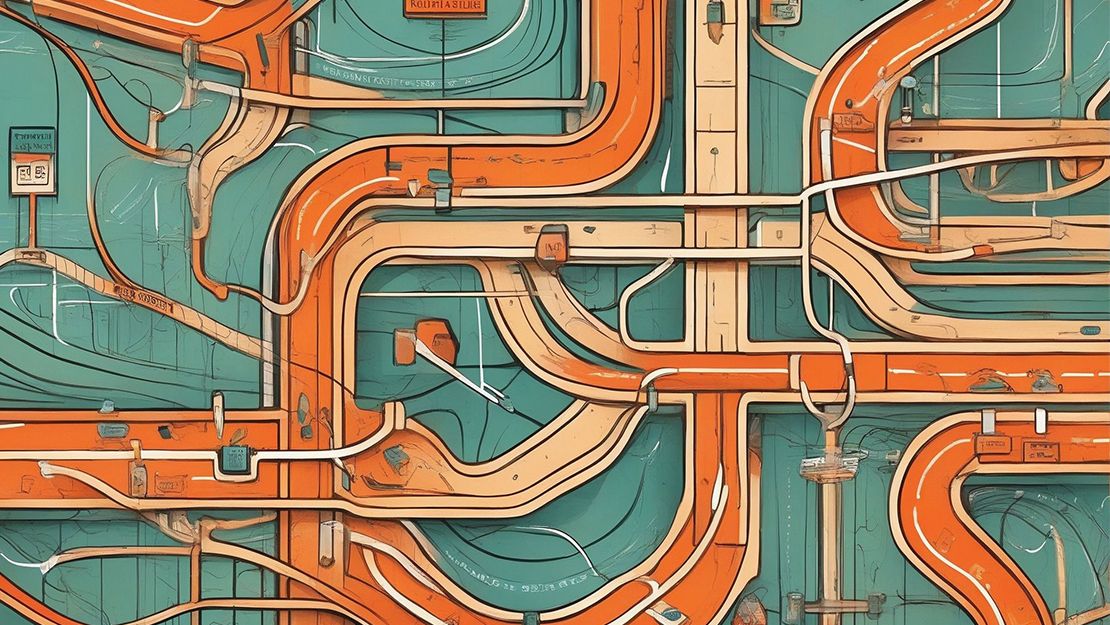 If you're a developer working with Laravel applications, you know how important it is to handle routing efficiently. The good news is that t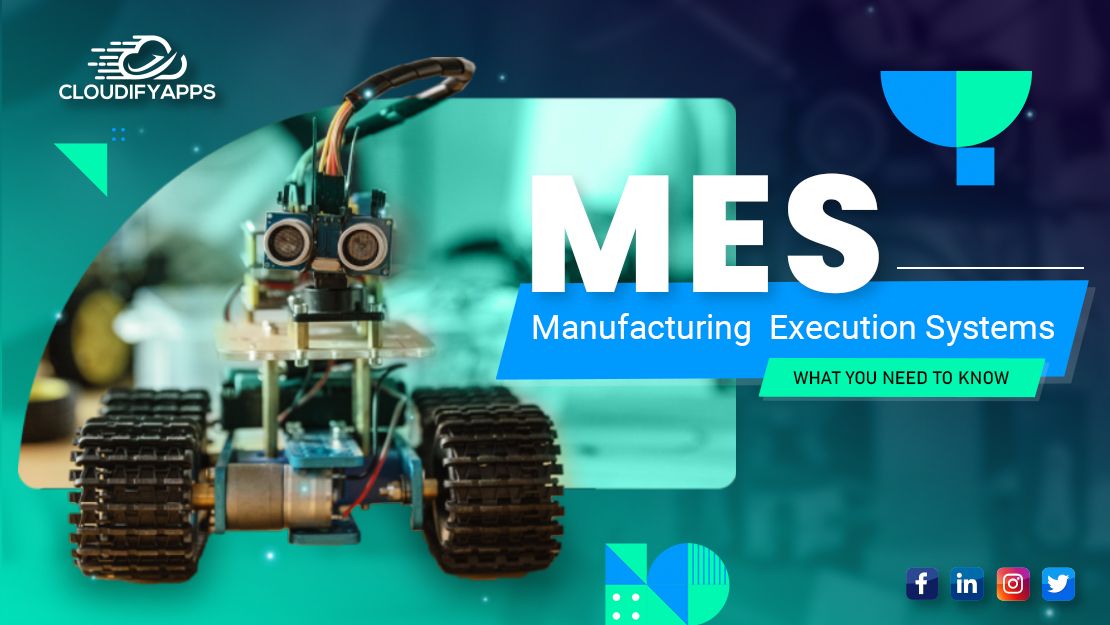 A manufacturing execution system (MES) is a software solution that helps manufacturers track, monitor, and control the manufacturing process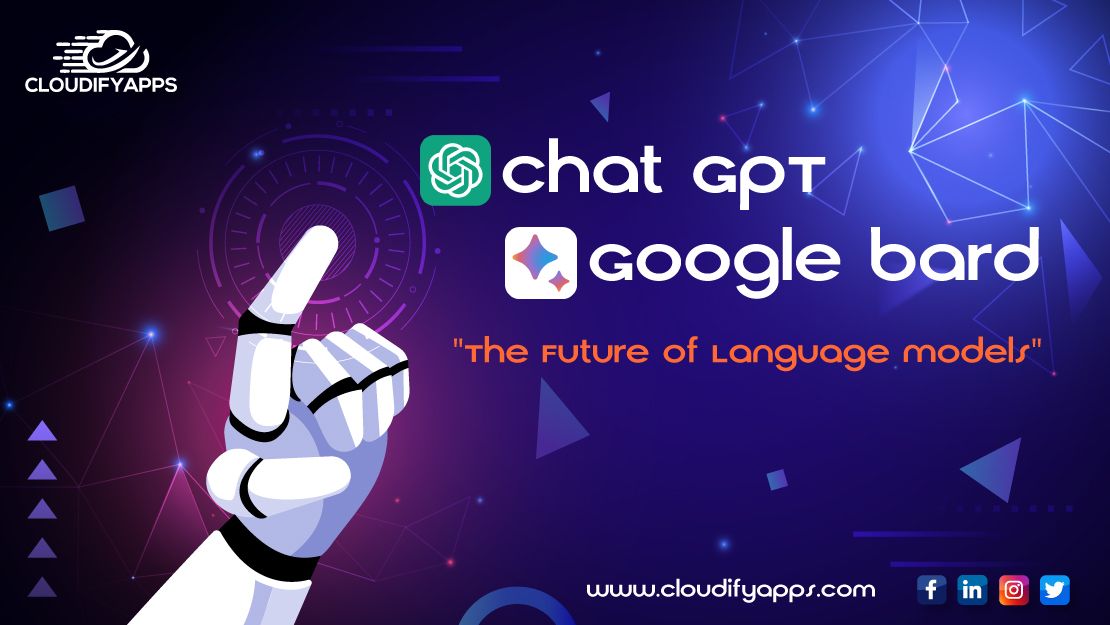 In recent years, there has been a surge of interest in large language models (LLMs). LLMs are a type of artificial intelligence (AI) that ca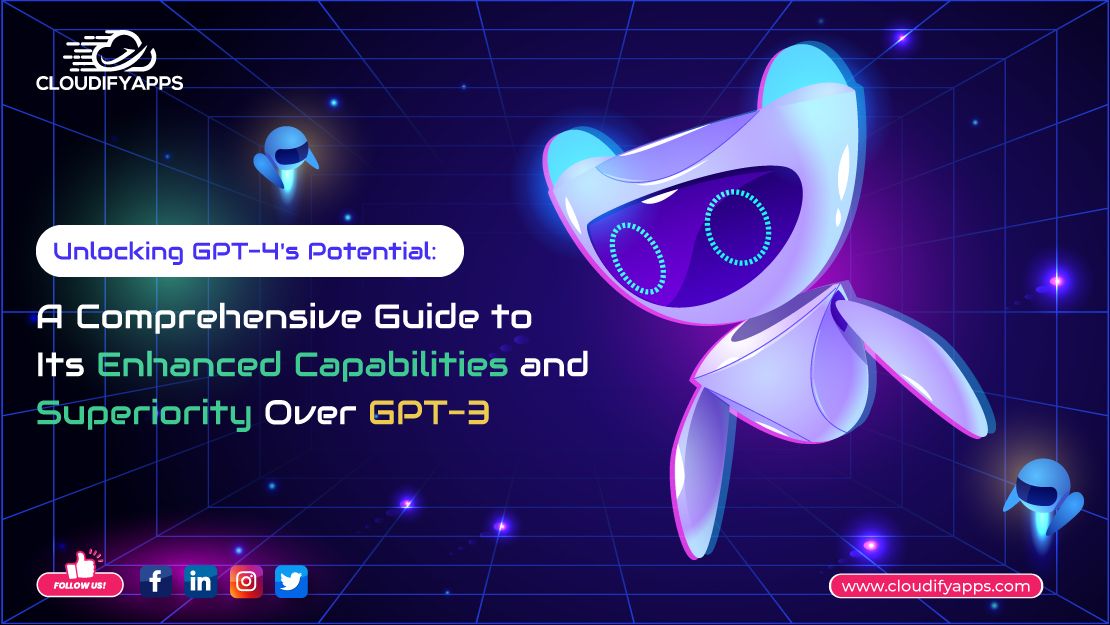 The AI community has witnessed significant advancements in recent years, and the latest offering from OpenAI, GPT-4, has taken the world by