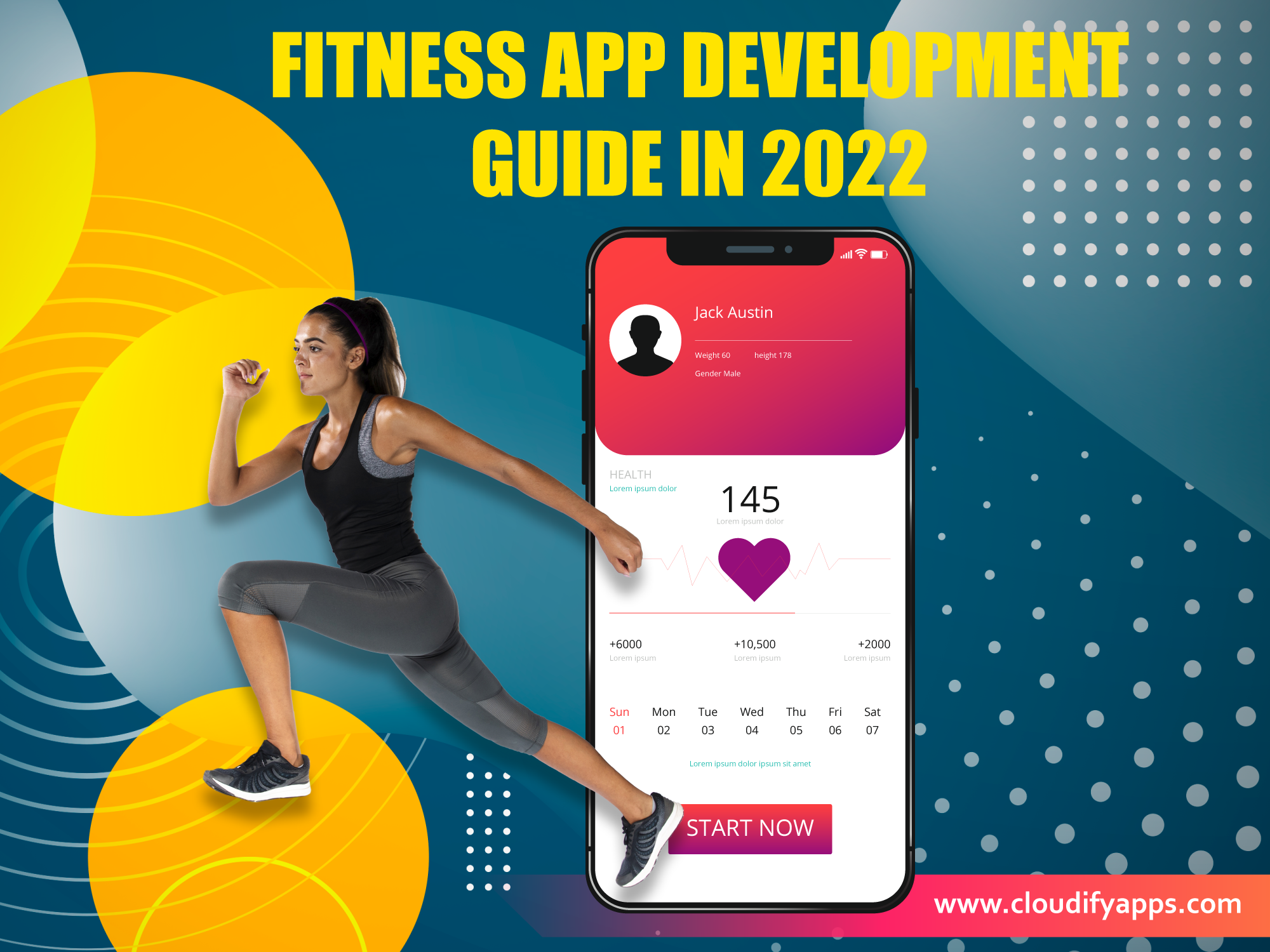 The Comprehensive Fitness App Development Guide for Business Owners & Startups in 2022
Introduction

Health and fitness apps India are becoming increasingly famous. Even though we saw great levels of installations and use in 2020, the market analysts believe fitness applications will continue to be popular in the future. Statista predicts 84 million US consumers will use a health and fitness app at least once a month by 2021, up from 68.7 million in 2019.

The numbers are also staggering in India, with work-from-home becoming the new normal and people ramping up their fitness journey by installing health and fitness-based applications. So, lets' see how you can develop a fitness application in 2022 for your business needs and beat your competitors by providing real value to people.

What Should be Your Strategy While Developing the Fitness App?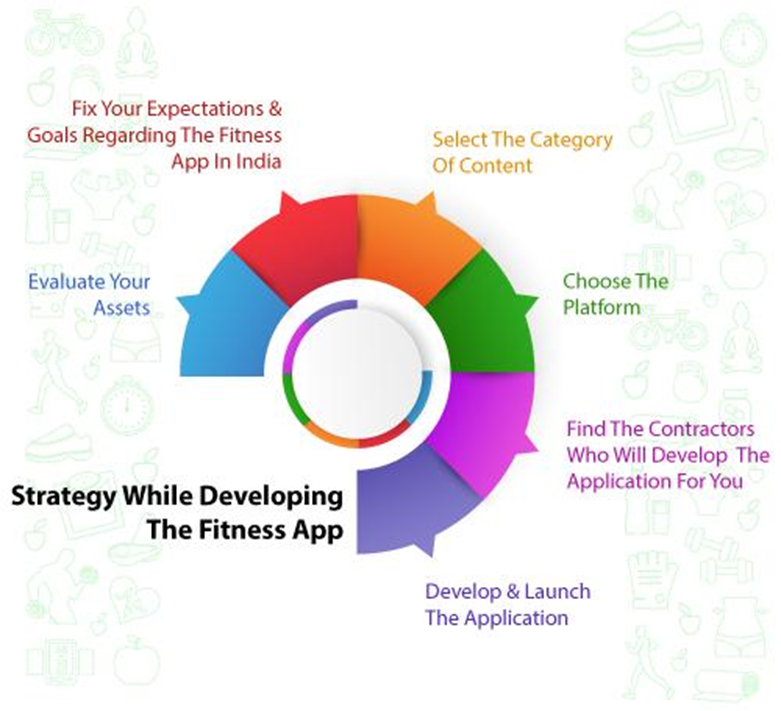 You cannot begin something without a good attitude or strategy. You must understand precisely what should be done to obtain good outcomes. So, yeah, let's look at some of the proposed strategies that can help you overcome the extreme confusion you're experiencing about where to begin and how to proceed.

Step 1: Evaluate Your Assets

These are highly crucial and will be required to create fitness apps in India. You must understand and determine what assets you can utilize and invest in this field. It does not have to be merely money. It might take the shape of current tool platforms. Time is an asset as well. Determine the time you can invest in fitness app development work each day.

You should be aware of the tools you currently have to produce and distribute online content, accessible trainers, or even material you may already have, and so on. Recognizing the assets that can be useful for how is also difficult and time-consuming. So, consider carefully before making a decision.

Step 2: Fix Your Expectations and Goals Regarding the Fitness App in India

After you've decided on your assets, you should determine your application's goals. You must understand exactly what you want from the fitness app development. You should establish a priority list and a timeline for your goals and act accordingly.

You will have a detailed understanding and a clearer image of the revenue you will generate from the fitness app in India and the feasible budget after you have your goals established. It will assist you in determining the style and functionality of your upcoming application. You can make a more informed decision about the composition of your Project Team.

Step 3: Select the Category of Content

Now that you've determined your goals, you can choose the type of content you wish to post to the application. When deciding on the factors, keep the targeted audience in mind. There are primarily four categories of content that can be uploaded:
Pre-recorded exercises are available online.
Classes are now being streamed live.
Coaching through audio.
Exercising text lists

Step 4: Choose the Platform

Yes, the platform is important. So, choose wisely. Consider if you want the application to operate on a mobile device or website. If you wish to launch a mobile application, you may do it solely on Android phones or both Android and IOS platforms. The developers will choose the technology based on the platform you pick.

Or maybe you already have a web page that you'd want to turn into a mobile app. If you don't have the means to create such an application from scratch, consider other solutions, such as streaming lessons through Zoom or Skype or sharing pre-recorded exercises via a Facebook group chat.

Step 5: Find the Contractors Who Will Develop the Application for You

It is now time to consider the technical aspects of the fitness app development process. You must choose the ideal technical partner to create the application for you. Selecting mobile App Development services should be done with caution.

They should have prior experience and be well-versed in their field. Otherwise, the product will not be up to the mark. You should first look at the past tasks they've completed before deciding to work with them. The most effective method is to go for references. If someone had already created a fitness application and you enjoy the product, then ask who they hired and why they hired them.

Step 6: Develop and Launch the Application

You now have all you need for a great fitness app development: a strategy for your product, a purpose, a platform to remain in touch with your users, and fitness application developers to make it all happen.

What Features Should You Compulsorily Include in the Application?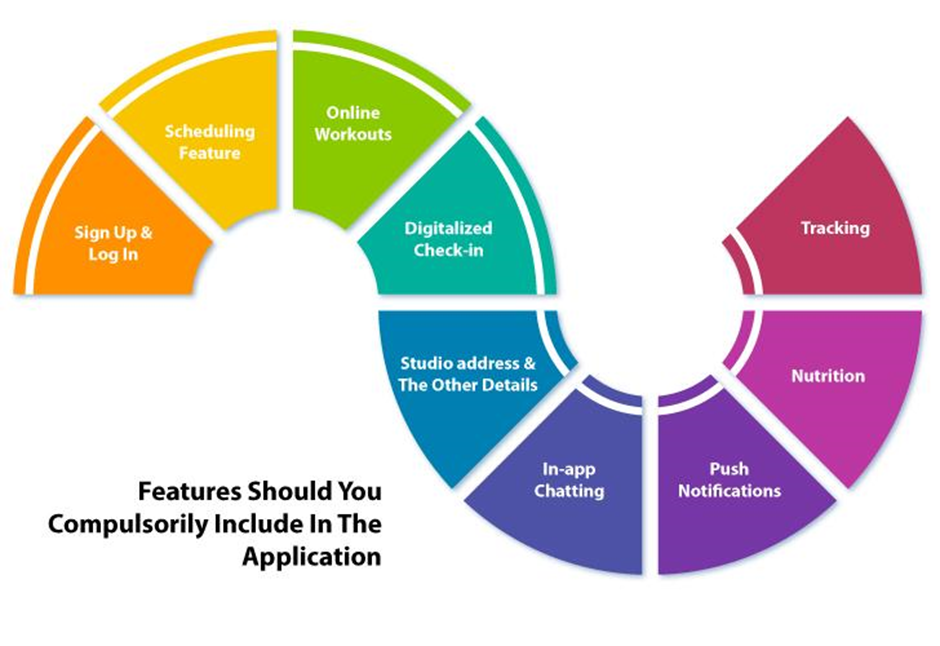 Sign Up and Log In

Like any other mobile application, you must present your users with well-designed sign-up and log-in forms. Do not ask for too much information. Maintain as much simplicity as feasible. Keep in mind that you need trustworthy consumers to build a long-term business relationship through specialized content and offers. If you're creating a club-like app, it's also an excellent approach to exclude all other customers except your members.

After signing up, you may ask for a username, a cellphone number, mail, and a password. The username/mail and password should be enough during the log-in. Include the forgot password option for a better answer. It is beneficial in retaining customers.

Scheduling Feature

Now, your users should be able to book classes with you based on their convenience. This is when the scheduling factor enters the picture. They can schedule a lesson, a group, personal instruction, and so on.

This is the least stressful and quickest method because it requires a few taps. If possible, incorporate live video conferencing into the teg application itself. You would be able to impress the users genuinely.

Online Workouts

This is the primary goal of the application. So, think what you want to accomplish here. You may also opt for pre-recorded exercise classes. In this case, you do all of the work from beforehand and upload the video into the application from the admin panel, and the viewers may watch it whenever they are available.

The second way to participate in fitness courses is to attend live workout sessions. Users have a much better opportunity to interact with the authorities in a personalized manner. Aside from that, you may maintain publishing some tips and tactics for the users in the form of text or photos that will scroll like feeds on specific media platforms. This functionality can also be used to generate revenue. For example, you can sell such exercises online to non-members who are unable or unable to attend your facility but wish to use your material.

Digitalized Check-in

This function was introduced into the market and quickly became popular, especially after the covid epidemic. With its assistance, you may enable customers to simply check-in through the app, avoiding the need for superfluous person-to-person contacts. Users only need to confirm their position and presence in the app and display the verification from a distance, for example, at the front desk of your studio. It meets the objective while saving a lot of time. As a result, you should be employed for this one.

Studio Address and the Other Details

You should opt for this if you want to increase the income of this health and fitness app. When you upload your geotagged location, they can search for you all and take offline classes or look for other training possibilities. You may use this feature to assist users in finding local branches of your organizations. Checking the list of trainers and courses, purchasing a subscription, reserving a course or a private training appointment, and so on may all be made much easier. The consumer experience will be elevated to a whole new level due to this.

In-app Chatting

During the lockdowns, the relevance of this functionality expanded substantially. It enables members to communicate with their coaches to discuss workouts immediately or show them recordings to verify technique while exercising outside the gym (at home, in a park, etc.).

Push Notifications

It is utilized by the majority of applications these days to improve the customer experience and remain in touch with them. You can send personalized messages in the form of notifications to the users, or even plain texts are used. This will keep them reminded about the application. However, don't go overboard. They may uninstall if you harass them with needless alerts.

Nutrition

If you want to take fitness to the next level, include this sector. All you need to do here is provide the users with a nutritious diet to help them stay fit and control their calories throughout the day. You should be able to track whatever meals they are eating and how it is affecting their health and body weight. It can also provide guided assistance for those who want to lose fat and have a more muscular figure.

Tracking

This is a new feature that has been added to all fitness software. If you install any health and fitness app, you will notice a step counter or monitor component. This particular function may be utilized daily to gain valuable insights from your consumers' lifestyles. The fact that activity tracking applications don't require administrator involvement means they're an excellent option for those without the resources to create their content.

How to Monetize Your Application?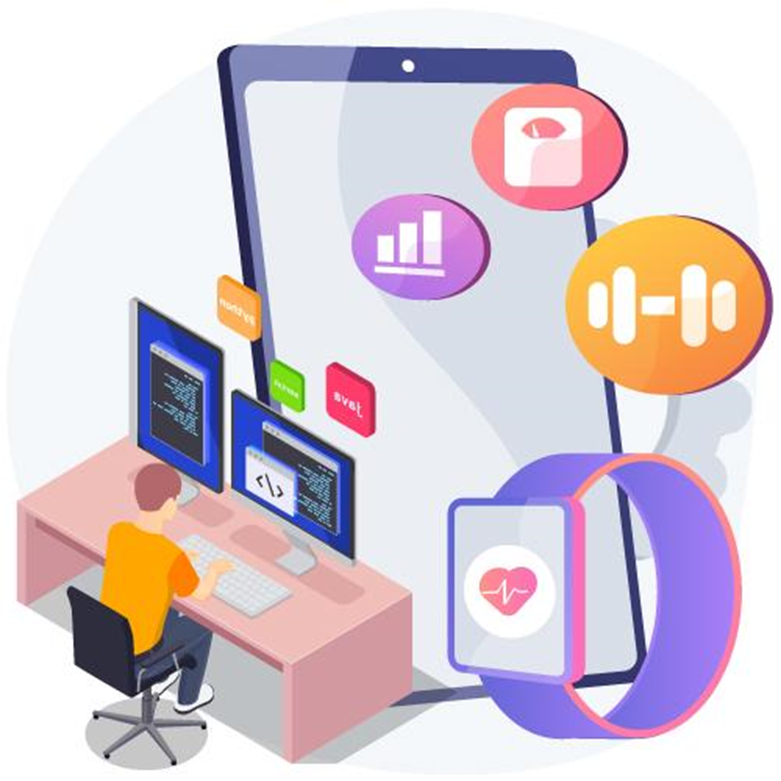 One of the primary reasons for developing the fitness app is to generate revenue from it. So, let's look at how you can monetize your app.

Paid Apps

This is the first and most popular choice. You can ask customers to pay for using the health and fitness app here. Determine whether you want your app to be paid or not based on a variety of aspects such as the intended demographic, the content you will upload to the app, and even the chosen platform. Remember that when you charge for the app, there will be a large number of customers who will abandon the app in favor of free alternatives.
Make a rational decision.

In-app Purchases

You leave the application free in this one so that anybody can use it. However, within the health and fitness app, you provide the public some opportunities for procuring some fascinating stuff such as workout regimens, food recipes for weight reduction, or even extra content on occasions. It is a ubiquitous method adopted by today's entrepreneurs.
E-commerce
It is pretty essential to advertise your brand once you begin building it. This may be accomplished by introducing brand merchandise to the market. Begin selling fitness items on eCommerce marketplaces under your brand name. As a result, you will generate income while also increasing the exposure and credibility of your business.

Premium Subscription

Nowadays, the premium version may be found in any application from any industry. There are always certain special features and content kept for the premium members of the health and fitness app. Most applications adhere to the premium model, in which the user must pay to acquire extra services such as a professional trainer, sophisticated exercise regimens, and so on, to supplement the free version.

Advertisements

Ads are an excellent method to monetize yours. In this way, you may assist other companies in flourishing while also showcasing yourself in future advertisements. When implementing advertising as a revenue technique, you should verify that they do not become too bothersome, or they will ruin the Aesthetic of your app. If you overwhelm the audience with too many advertisements, they will become dissatisfied and exit the app. Don't go too far.

Sponsored Content

Collaborations with fitness service providers, including local gyms and sports professionals, can also be incorporated into the app. You'll be able to find them through search or through a list of recommended apps. The features of this application will allow you to connect, share information, exchange ideas, get feedback on workouts or activities that are specific to your needs while providing a platform for marketing yourself (and/or your business).

Conclusion

After reading this article, you should be able to better understand how to develop and monetize a fitness application of your choice. Don't overthink and get stuck over there. Begin implementing your concept. Choose the fitness app development companies very cautiously and invest your money wisely.
---
Popular Tags
Recent Posts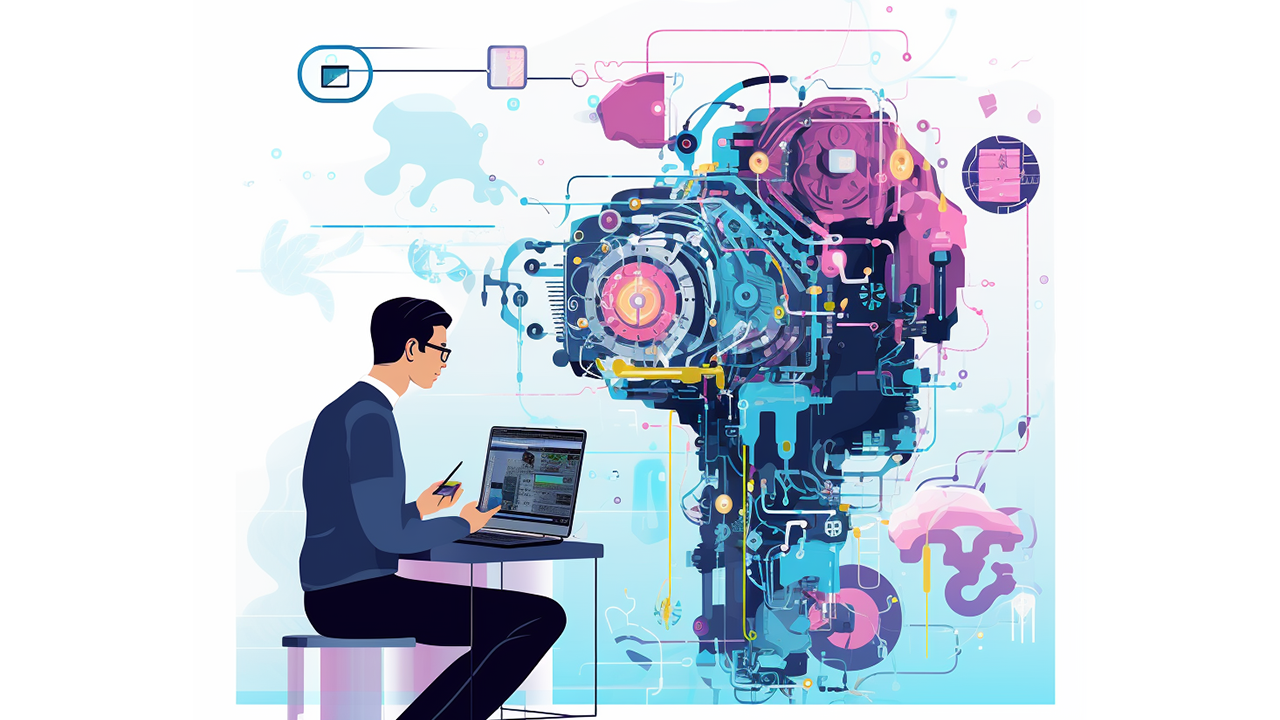 Introduction In the evolving landscape of artificial intelligence, keeping chatbots and digital assistants informed is crucial. Retrieval-A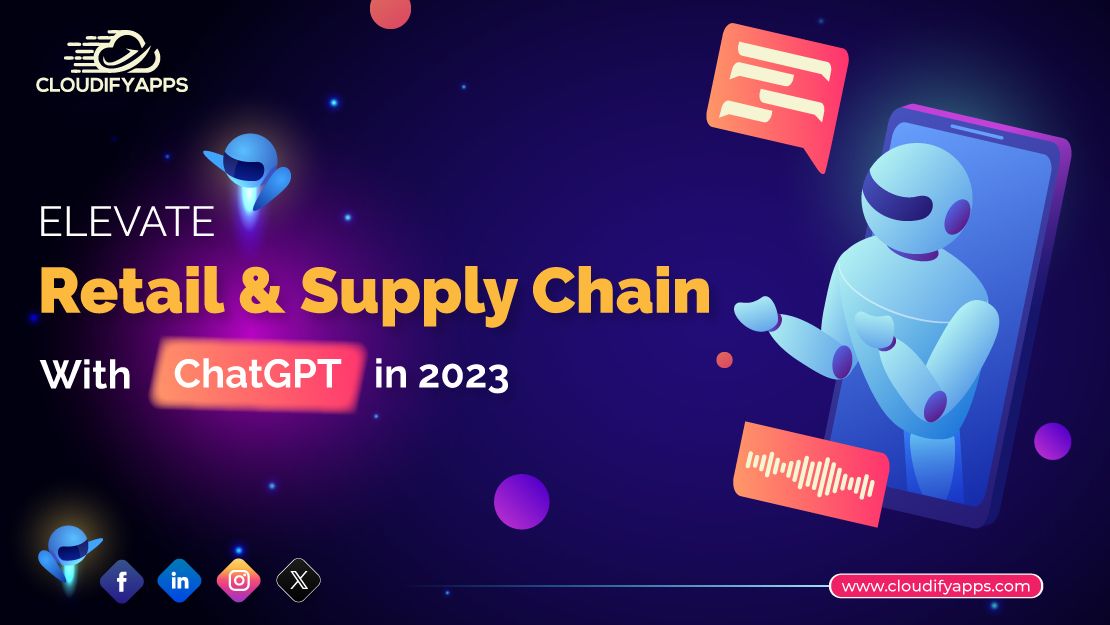 ChatGPT has emerged as a groundbreaking tool in the realm of artificial intelligence, offering capabilities that extend beyond mere chatbots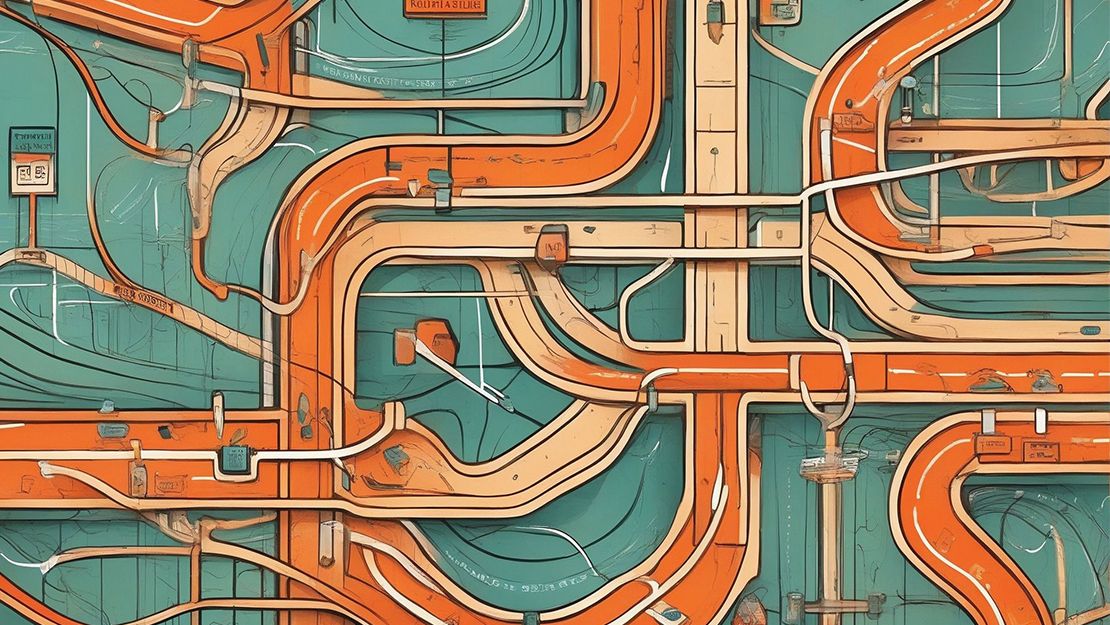 If you're a developer working with Laravel applications, you know how important it is to handle routing efficiently. The good news is that t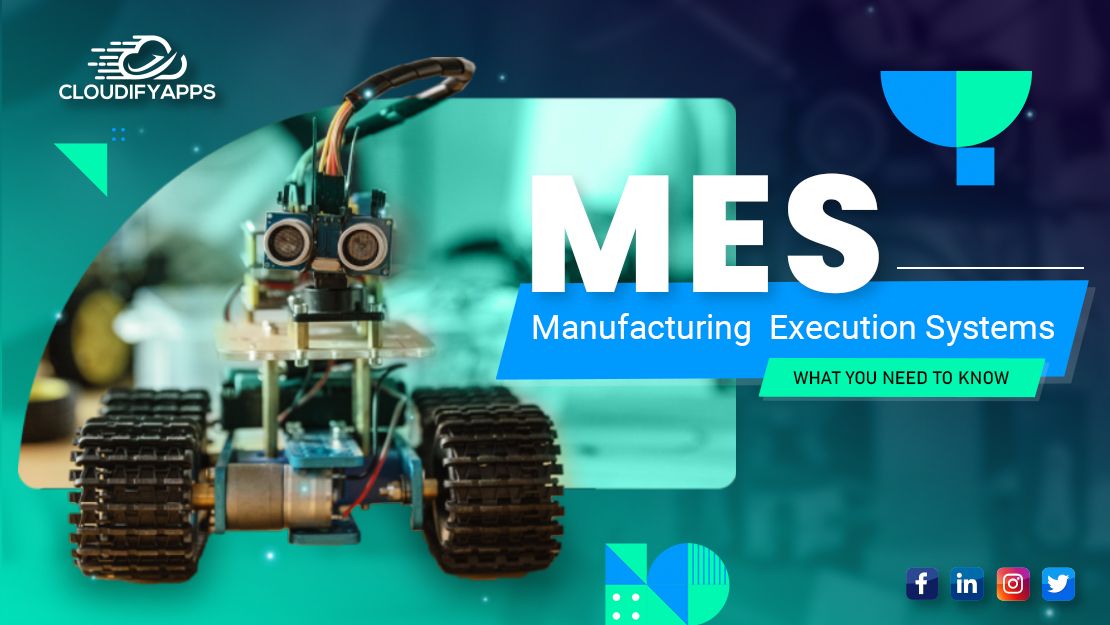 A manufacturing execution system (MES) is a software solution that helps manufacturers track, monitor, and control the manufacturing process