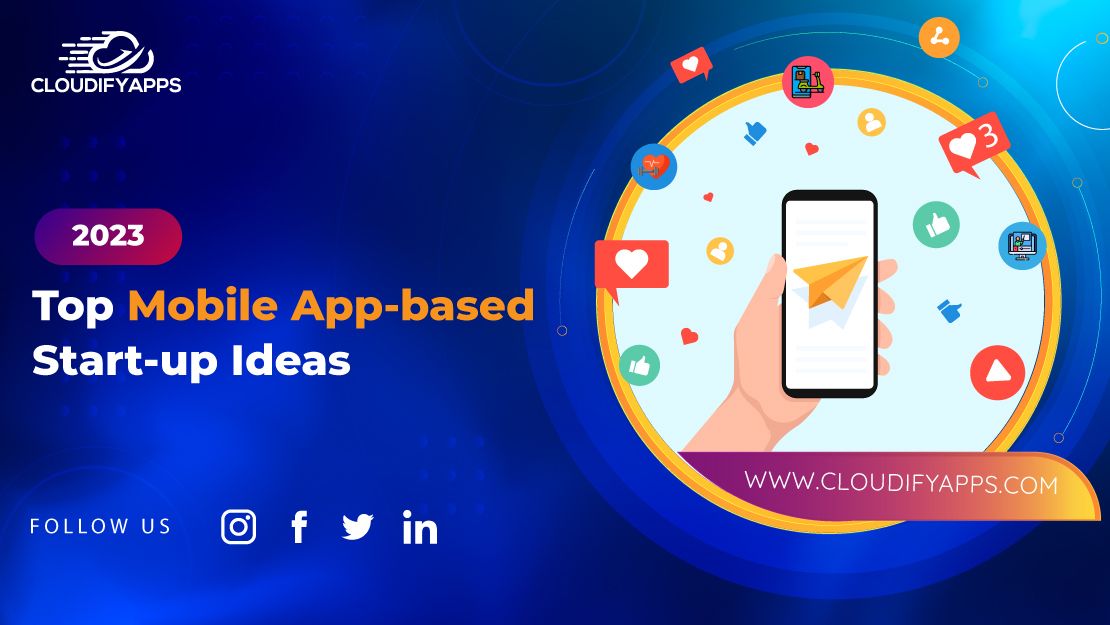 5 Trending Mobile App Ideas For Start-ups To Make Money In 2023
You don't have to have a completely novel idea to start a start-up. Sometimes you may merely modify and provide a modified version of something already on the market. Don't be concerned! You are not the first person to do this. The majority of start-ups lie when they claim to have unique app ideas; they don't, and neither does Uber; ride-hailing has been in business since the stone age; what Start-ups did was trick the business model and add ease to the process and modern marketing techniques, they became worth billions of dollars so, whether you are a wantrepreneur or a serial entrepreneur looking to expand your business portfolio.

According to Statista's market research, the total revenue generated by the on-demand mobile app industry in 2022 will be $420.70 billion. The sum is expected to reach $542.80 billion by 2026, with a CAGR of 6.58%. This demonstrates the utility of mobile applications in the digital age. Aren't these numbers piqued your curiosity in app development? You should seek out bespoke app development service providers skilled in tailoring your business's requirements.
What are the Top 5 Trending Mobile App Ideas for Start-ups?
Dating Apps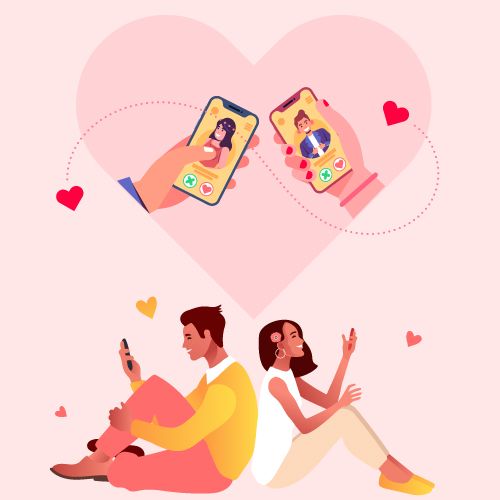 It's the year 2022! People no longer rely on fortuitous meetings with their loved ones on a starry night. Instead, people hunt for love online, which is why the worldwide dating business is booming. Millions of lonely hearts have been connected by dating apps. Even though there are so many dating apps on the market, pursuing the idea you have a unique dating app concept is worthwhile. If there was ever a better or more profitable moment to develop your dating app, it is now. Start-ups are making it quick and straightforward to locate the appropriate match anytime and everywhere by examining how to design a dating app. Hire an android app developer and design the dating app with the latest requirements.
Implement the Mathematics of Love
To match users with each other, you can utilize a math-based approach. It is based on a questionnaire that users must complete when they join the service. Once they've completed the forms, it's time for math to work magic. Understand the arithmetic of love to learn how to create a mobile dating app. This approach is used to determine the compatibility level of two users based on their responses to the questions. When their compatibility level exceeds a particular threshold, they are matched. Hire an iOS app developer and develop the best algorithms to approach this concept.
Behaviour-based Coupling
The unfortunate reality of any internet forum is that individuals prefer to lie about many things. As a result, you should use the behaviour-based matching approach. This is essentially a Big-Data method for matching people on a dating app. It is more sophisticated than a simple location-based or question-and-answer approach but more accurate. You will use this to evaluate user data obtained from many sources such as social media accounts, groups they are a part of, their profile, and so on. In addition, your platform will have less catfishing if you use this method.

Creating a dating app may be a valuable investment. Nonetheless, matching app development is a complex process that needs not just financial resources but also considerable skills from your mobile development team. Hire a flutter app developer who has previous experience in this industry.

Health and Fitness Apps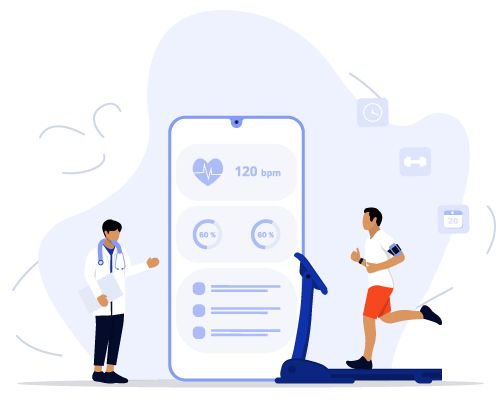 Health and fitness have become a priority of people post-pandemic. With several gymnasiums and fitness training centres closed due to the stay-at-home directives and quarantines imposed by governments across the world, it became a necessity for many people to maintain their physical wellness from the comforts of their homes. Health and fitness apps have multiple health-related data inputs within them, which ensures that the person on the other side of the screen can see the instructions and carry out their physical exercises. There has been astonishing development in the health and fitness app categories, whereby it has increased from 203.45 million users worldwide in 2019 to 359.53 million users in 2021. In 2022, the projections have reached a whopping revenue of USD 16.60 billion.

Measuring Health Parameters
Health and fitness apps are not only used for doing workouts according to the training videos and the real-time health and fitness instructor's guidelines. With the use of AI and ML, these fitness apps have often been merged with data relating to critical health parameters, including blood pressure, blood sugar level, oxygen level in the blood, pulse rate, heart health, and others. If you hire a mobile app developer to create a health and fitness app for your small business, it can include system-specific features for the above-mentioned metrics.

Wearable Devices
A mobile fitness app in 2023 should be synchronized with smart, wearable devices. Smart watches and similar fitness wearable are becoming increasingly popular amongst the young and old alike because they can keep track of their critical health parameters on the go. To access and share health and fitness data on the go, you can hire an iOS app developer to create apps like HealthKit - exclusive for Apple products, and GoogleFit API - ideal for both Android and iOS platforms.

Video Tutorials and Training Plans
With home workouts without specialist gym equipment becoming the trend, people need to follow particular instructions using fitness apps so that they don't hurt any part of their body while training. Especially while training at home, video tutorials and ready-made workout plans will be ideal for users using any fitness app. Some of the apps even allow users to create slots or groups according to their preferences and perform their workouts and exercises by following the training plans and video instructions. If you are hiring an app developer to create a health and fitness app, then it would be highly resourceful to include video tutorials and curated exercise training regimes within the app.

Presence of Personal Trainers
The presence of personal trainers is quintessential in gyms for your curated workout plans. However, it became a distant reality when gyms closed. But there have been developments of health and fitness apps where personal trainers directly give instructions and specify workouts for the users through interactive chats and video calls. If you hire a dedicated app development team, you can include the provision of a personal trainer for specific users who would like to select such categories within your app.


Online Food Delivery Apps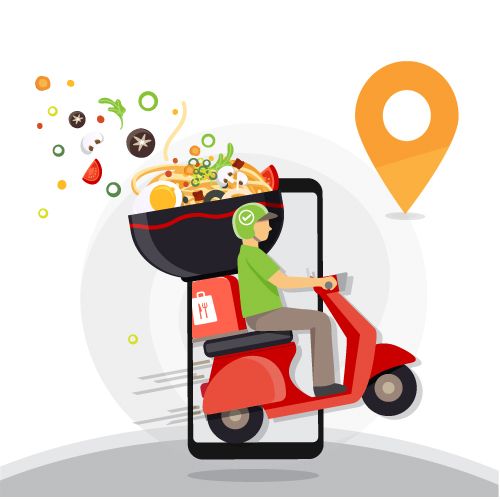 The food Delivery App is one of the most rapidly developing business concepts, with multiple rounds of modifications in recent years. With the introduction of AI to improve the user experience, the use of intelligent toys like drones to lower costs and speed up delivery, delivering excellent offers backed up by actual user evaluations, and much more, and this category has gained a lot of value. According to McKinsey & Company, this company has bought $91 billion in stock and is expanding. One of the most popular investment categories, according to Statista, will raise its market share to $156 billion by 2023. Hire a dedicated app development team and include the features outlined below in this blog.
Make Online Delivery Easier
Allow your app's users to search for restaurants, cafés, and bars based on location and cuisine. You may also create search criteria based on your online users' favourite restaurants, meals, and cooking. This makes ordering food a breeze. A few easy touches make it easier for clients to place orders. Provide customers with simple navigation that takes them straight to the check-out process. Allow customers to pick and add their favourite meal, for example, using a 'add to order' capability. Then direct them to the final 'check-out' and 'payment' steps. You can hire a Flutter app developer to create such a system flowchart of an informative application interface and appease your users.
Real-time Tracking
As Google Maps integration ensures package delivery, customers may track their meal orders via a geolocation map. Users may also see how long it will take a driver to arrive. This contributes to the development of confidence in the food-on-demand service.
Online Payment Integration
Integrate your applications, such as Zomato or GrubHub, with payment processors, such as Paypal, Stripe, and Braintree. Allow consumers to pay using a credit or debit card. Make sure your consumers have a variety of payment choices.

You can attract users; some may even use your app for food delivery; nevertheless, retaining consumers is challenging. This is exactly why you need to ensure that your app gives the finest UX and delights clients with user-friendly and complex features and a straightforward buying procedure. Hire a mobile app developer who knows the ins and outs of third-party API integration.
E-learning app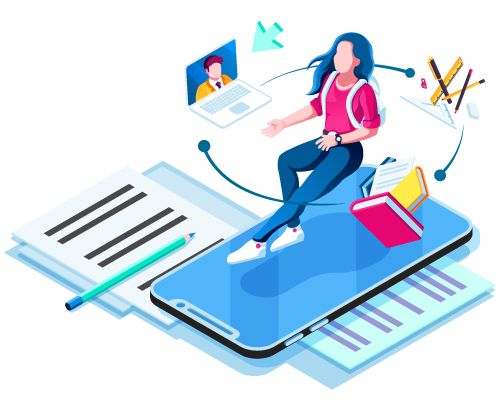 Learning and the educational system have successfully evolved as technology has advanced. As a result, as online learning platforms have become a popular and convenient source of education, the need for educational applications is increasing every day.

And the Covid-19 epidemic has made these e-learning apps highly popular and an indispensable component of the modern educational system. So, today, educational applications are making a significant difference in the lives of students and teachers, and students are also interested in using internet resources for educational purposes. So, if you're an entrepreneur considering establishing an educational app, now is the moment because educational applications are in high demand.
Individualized Accounts for Students and Teachers
You must allow people to join your e-learning app. The user should be able to enter personal information, add payment cards, and so on. It is really an excellent idea to create separate interfaces for learners and teachers, as the feature set they want will differ. Teachers, for example, should be able to keep track of their pupils, payments, progress with each of them, and so on. At the same time, students should have a clear timetable for both lessons and fees. You can hire an Android app developer to create such a learning platform where teachers and students have their own dashboards.
Read Also - Why Your Business Needs a Custom Mobile App
Online Tests
The application should assist its users in running tests, preferably with anti-cheating methods. For example, you may make it hard to stop the program while a test is still running, create time limits for when a student must complete a test, and so on.
Chat, Online Classes, and Video Calls
Regarding e-learning apps, quality chats and video conversations are crucial since they substitute face-to-face contact. So, you can easily establish a solid technological foundation for video conversations, making them accessible, comprehensible, and simple to use.
Certification
Another crucial feature to consider when developing an e-learning app is the ability to give certificates verifying that a particular learner has mastered a specific course. This system should be safeguarded so that obtaining a certificate without first passing a test is impossible.

System of Rating and Evaluation
When developing e-learning software, you must carefully consider the assessment mechanism. Teachers should be able to provide explicit acceptance, passing, and grading standards. Setting deadlines in this portion of your e-learning application is also a brilliant idea.

Suppose you intend to take advantage of this opportunity. In that case, you should clearly understand your target audience, mission, speciality, learning format, and an acceptable marketing approach with specific technical requirements. So, what are you holding out for? First, schedule a call with a leading mobile application development business right away, choose your team of developers, sign a contract, and then discuss your concept with them and collaborate on constructing your eLearning application.
Astrology App Based on AI Algorithms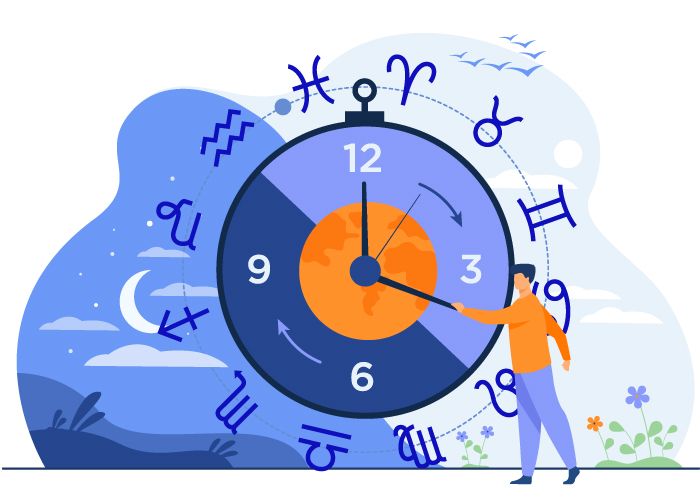 Predictions of the future have fascinated humans for centuries. The irresistible allure of astrology transcends nations and civilizations from ancient times to the modern age. Many tech-savvy people nowadays rely on smartphone applications for future advice rather than humans. As a result, the concept of astrology mobile app development takes the use of technology such as artificial intelligence (AI) and machine learning (ML) to create better future predictions.

For example, Co-Star is an AI-powered astrology app. It requests your date and time of birth and uses that information to create a hyper-personalized marketplace. 82,496 unique visitors visited costarastrology.com last month, according to market data. This suggests that the market for AI and machine learning is expanding. To step into this business, you can hire a mobile app developer so that people get their daily charts and astrological predictions in real time.

Include the basic features as mentioned below:
Horoscope analysis: This is a timeless horoscope report that reveals the person's prognosis and future general statements based on current planetary conditions.
Horoscope for the Day: This is a daily report or forecast based on the daily movement and location of the planets and their influence on respective zodiac signs.
Horoscope for the Week: A forecast based on the positions of planets and stars in the upcoming week is called a horoscope for the week.
Horoscope for Love: Tinder and Bumble only work on occasion. If you know ahead of time what stars will align for you, you might even be happier! Horoscope for Love
Financial Horoscope: Money is constantly at the top of our priorities list. As a result, this is one of the advanced features. This applies to your profession, business, investments, and all other financial elements.
Push notifications for AI horoscopes: Create chatbots that offer unique messages to your app users' yearly, monthly, weekly, or daily horoscopes. Chatbots powered by AI have a human touch and communicate with people in a very casual and pleasant manner.

Readings are Tailored Only for Individuals
Just like you would converse with a specialist on TalkSpace, you can consult your astrologer. Search, filter, and explore to learn about your future by providing your birth information. You can request readings on your life, love, job, health, etc. It might be done through a phone call, text message, or video call. According to the services you offer in your app.

Almost all fields of activity have proved the capacity of Artificial Intelligence (AI) to aid humans in some cognitive tasks. To keep up with its rivals, the discipline of astrology is shifting toward artificial intelligence and machine learning. There are an increasing number of astrology applications that incorporate artificial intelligence. They generate your chart based on the information they collect about you, with no human intervention. You may undoubtedly experiment in these fields as your next company concept.

A mobile fitness app is an excellent tool to assist individuals in getting in shape and staying healthy. You may incorporate a variety of various functions in your app, such as:

A calorie tracker that assists users in keeping track of their daily calorie consumption.
An exercise planner that assists users in planning and scheduling their workouts.
A goal-setting function that assists users in creating and tracking fitness objectives.
A progress tracker that allows users to monitor their own development over time.

Developing a fitness app with these characteristics will be one of the top app ideas for entrepreneurs in 2023! Therefore, a fitness app is an excellent choice for a mobile app development concept that can help people live healthier lifestyles.
Profiles of Users
Nutrition applications are designed to assist users in achieving personal objectives such as healthy eating, decreasing weight, or even growing importance. As a result, a profile containing personal data is required, where users may input and update physical attributes such as current weight, height, and age.
Notifications
In-app alerts constantly remind users of their exercises and inspire them. Notifications can be configured with a training plan or personal objectives to alert users to an approaching activity.
Monitor Physical Activities
Connecting your app to a smartphone's sensors to perform the monitoring function is made simple by leveraging APIs to access the health and fitness data collected on their platforms from Apple's HealthKit and Google Fit.

There are several features that make a top fitness app, including a user account, goal setting, activity monitoring, and social components. The app may also have the capability to create personalized training regimens. It's a great idea to work with as many wearable manufacturers as possible (and cost-efficient). Competition and comparison between people are enjoyable; give them the opportunity to do so.
What is the Step-to-step Guide to Building a Custom App?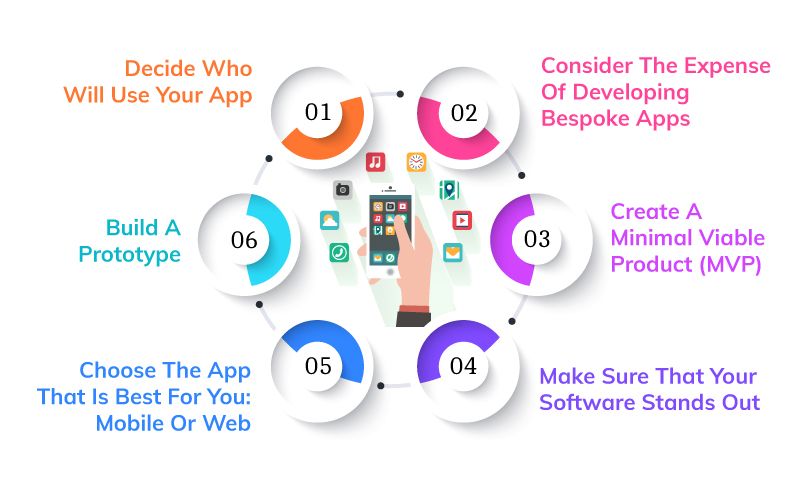 Decide Who Will Use Your App
Determine the sorts of users who will use your app. Individual personas will assist you in determining who your users are, what they require, and how frequently they will use your software. By gathering this information, you'll be able to create extensive profiles of your app's users and better understand the features they'll require.
Build a Prototype
Once you've determined who will use the app and what features they'll want, you'll need to construct an interactive prototype to test. Rapid application development (RAD) methodology is excellent for users to provide consistent, timely input over long-term planning while allowing for on-the-fly modifications. Any new features should be A/B tested, and the user experience verified before moving on to the next phase.
Create a Minimal Viable Product (MVP)
After a successful prototype, you may construct your MVP for public release. Here, you can obtain input from real-world applications, not just your coworkers. In addition, you'll stay compliant and on top of personal privacy by providing your users with the most recent updates with continuous delivery, the most recent compatible technologies, and encryption that secures your customers' data.
Make Sure that Your Software Stands Out
You can keep up with all the newest upgrades and features, but people will turn elsewhere if your bespoke app doesn't stand out. To minimize issues and speed up the process, ensure you have the newest features loaded on all operating systems, interact with other third-party apps, and remain up to date on log-in functions.
Choose the App that is Best for You: Mobile or Web
There is a widespread belief that mobile and web apps are interchangeable. Knowing the app type you're creating will significantly influence everything from design to app creation software, user experience (UX), and deployment. Mobile applications are limited to your phone and platform, but they can access internal resources such as GPS, photographs, and contacts, are speedier and can work offline. On the other hand, web applications function similarly to any internet browser. There is no need to download or install them on your computer, and their functionality is nearly identical to that of a mobile device.

Consider the Expense of Developing Bespoke Apps
Depending on your final aim, many factors influence how much your app could cost. Your bespoke software's overall cost includes its build, maintenance, testing, and functionality, as well as its continuous updating to the latest features of both operating systems. There are several pricing points for each part, so making sure you have precisely what your users want is critical. However, that does not imply that you must spend a fortune to build a functional, user-friendly app.
Final Words
If you follow these tips, 2023 will be a terrific year for innovating mobile applications! However, you may expand on these concepts to create your innovative mobile app and operate a profitable business. But, given the company and how it benefits realities, it is best to pick a difficult one so that you can cater to a specific niche audience.


---
Popular Tags
Recent Posts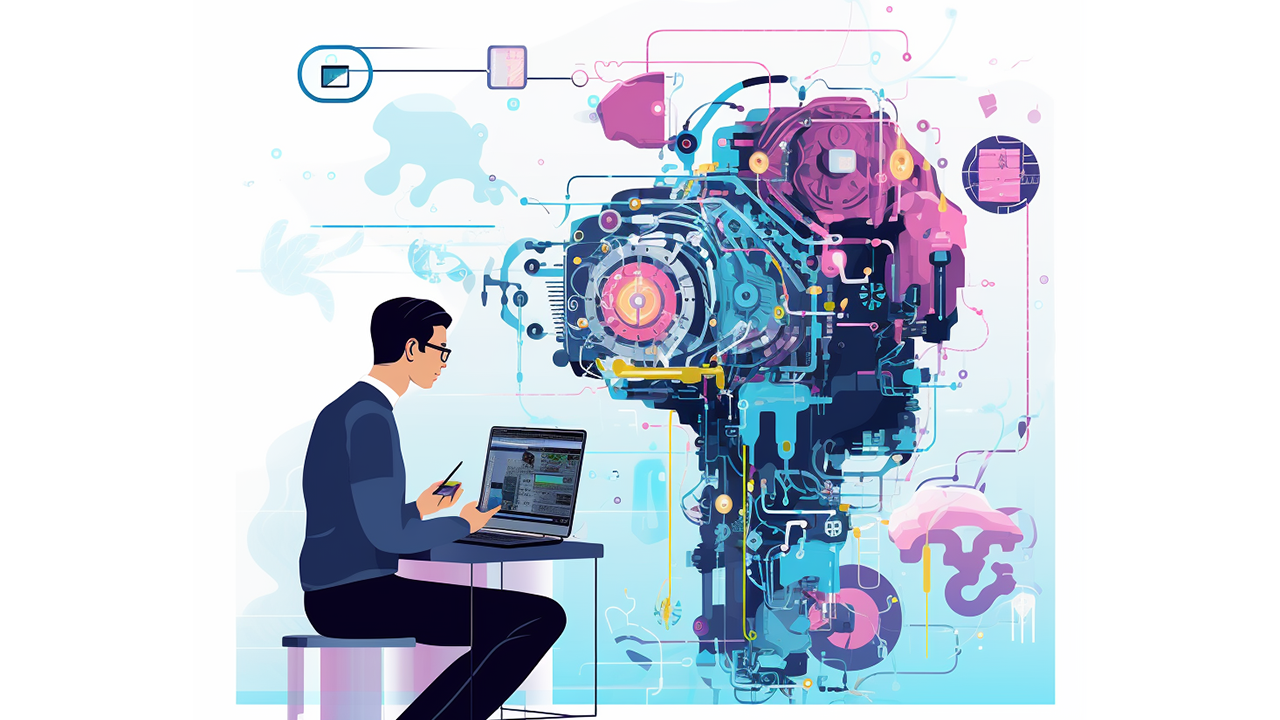 Introduction In the evolving landscape of artificial intelligence, keeping chatbots and digital assistants informed is crucial. Retrieval-A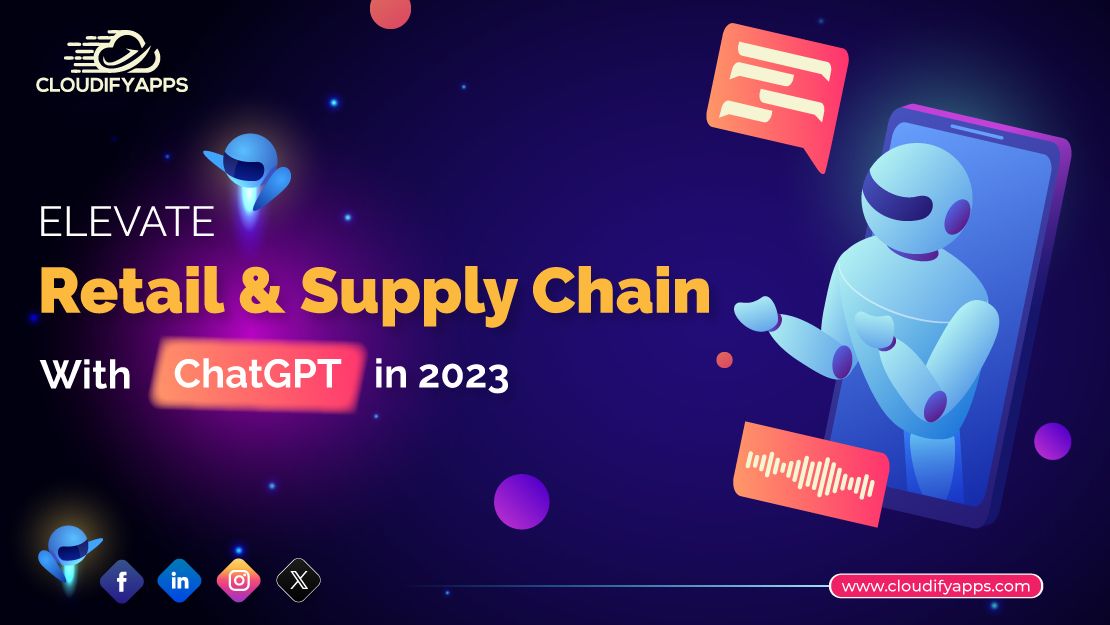 ChatGPT has emerged as a groundbreaking tool in the realm of artificial intelligence, offering capabilities that extend beyond mere chatbots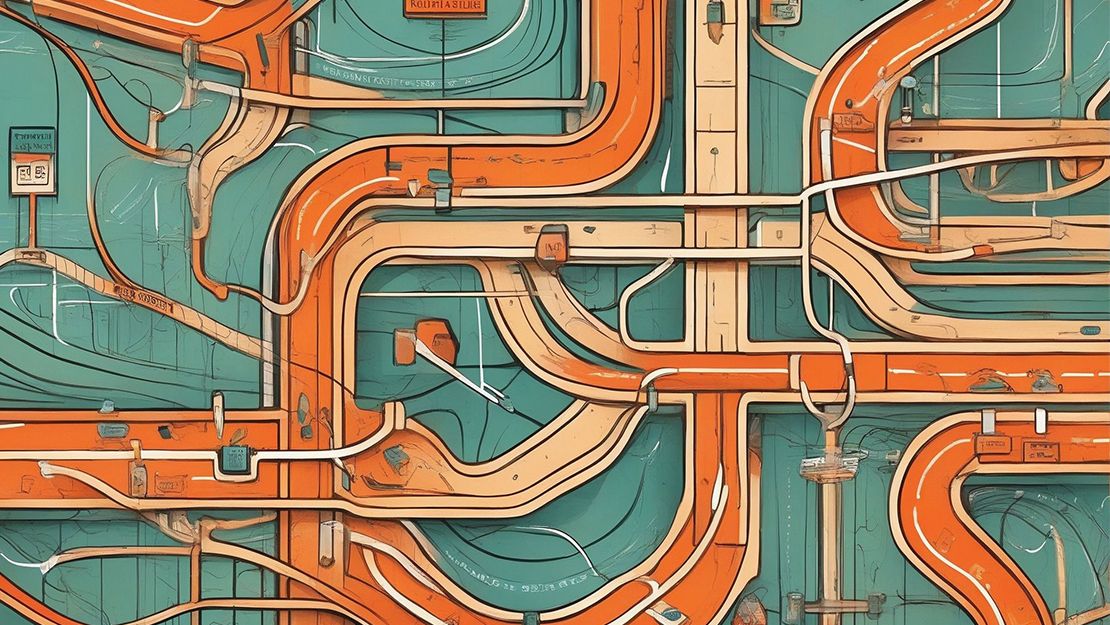 If you're a developer working with Laravel applications, you know how important it is to handle routing efficiently. The good news is that t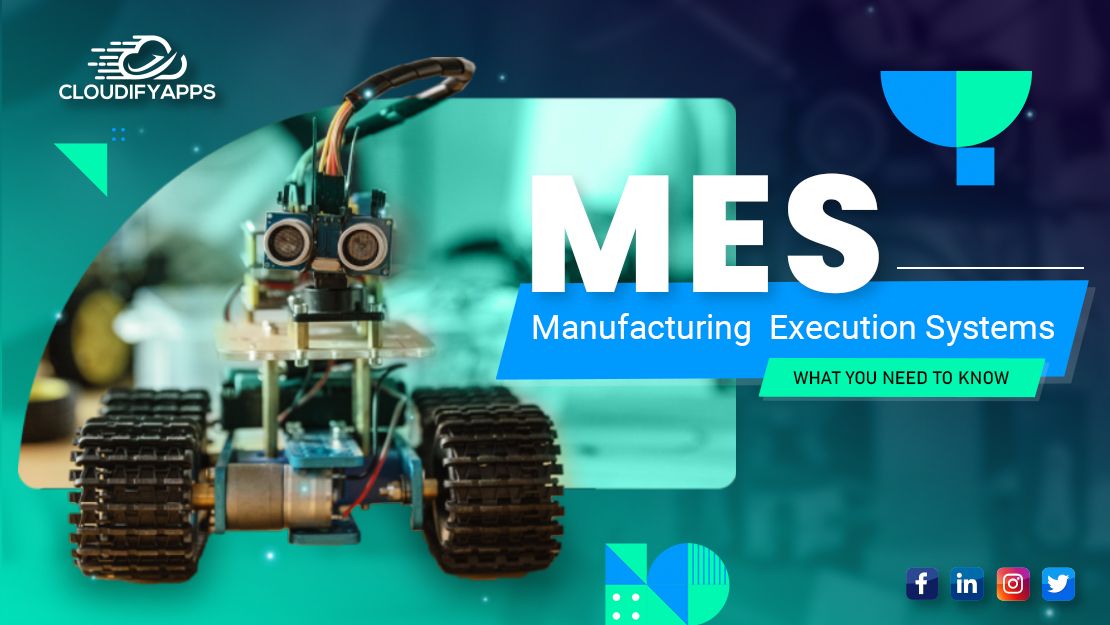 A manufacturing execution system (MES) is a software solution that helps manufacturers track, monitor, and control the manufacturing process