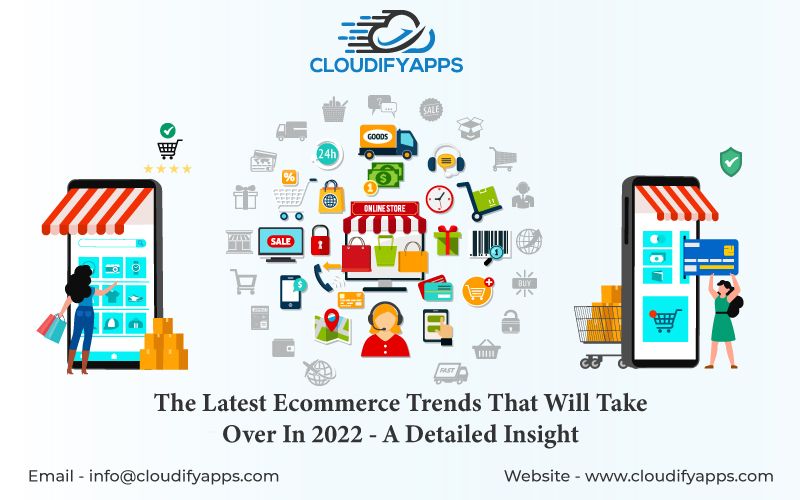 The Latest Ecommerce Trends That Will Take Over In 2022 - A Detailed Insight
Introduction

Online shopping has witnessed an unexpected surge in the last year, far outpacing in-store purchasing in value and volume. Credit for this significant change should be given not only to the Covid pandemic but also to the attractive eCommerce benefits. Statistical analyses show that almost 150 million individuals went online to buy and shop throughout the epidemic.

With time, new trends and expectations are emerging, making client retention more complex than ever before. Citing Statista, the online ecommerce industry is expected to reach $5.4 trillion in 2022, representing a growth of over 500% since 2014. As the year gradually comes to an end, we should research innovative ideas and analyze new trends to ensure our success in the ecommerce business. In this article, we will take a thorough look at the latest ecommerce trends that you should be aware of in 2022.

Top ECommerce Trends 2022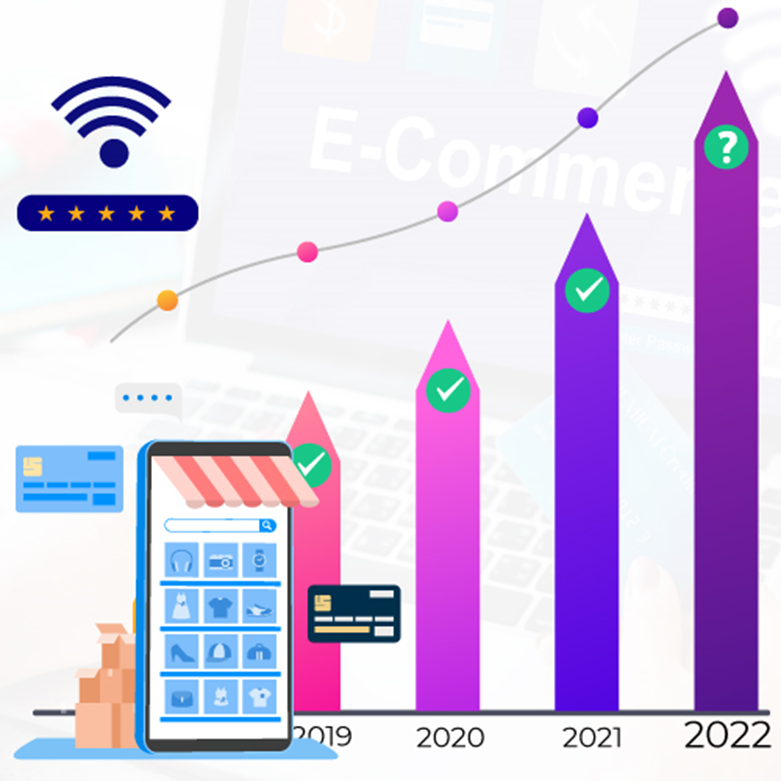 Personalizing Customer Experiences

Yes, if you want to boost your ecommerce success, you must personalize your customers' experiences. Many firms are migrating to personalization strategies to improve brand loyalty and retain customers for a more extended period. According to market research, 90% of US people find it more enticing when ecommerce brands personalize their buying experiences.

Several AI (artificial intelligence) based technologies, such as behavioral and personality analytics, image recognition, inventory management, and automation, are available. You may extensively customize the consumer experience using these tools. "Pick from where you left," recommended goods, "you may also enjoy," etc., are some instances of ecommerce site customization. The audience is intrigued by the websites and inspired to make a purchase. Automated AI leverages insights such as purchasers' gender, browsing history, purchasing history, and demographics to offer suitable products and services.

According to studies, incorporating AI technologies on online ecommerce websites has resulted in a roughly 25% boost in retailer income. AI-powered suggestions have produced some of the best outcomes in apparel and electronics purchases.


Rise of Mobile Commerce

Today's ecommerce sector recognizes mobile commerce as one of the most effective growth strategies. Mobile sales will account for 73% of all eCommerce transactions by the end of 2021.

Studies reveal that 79 percent of smartphone users made an online purchase using their mobile devices in the previous six months. However, mobile shopping is one such emerging trend that still requires improvement.

If your ecommerce website is currently not mobile-friendly, you are missing out on a large number of prospective customers. People nowadays like to purchase from anywhere, which necessitates the use of responsive designs. So, your ecommerce website should be compatible with a wide range of systems such as desktop, laptop, mobiles, tablets, etc.

Secondly, you can include multiple payment gateways for your mobile commerce. This will help the customers to pay quickly through Amazon pay, credit/debit cards, and e-wallets.

Mobile ecommerce is radically altering the online retail industry. Your app logo on mobile devices acts as a reminder and seeks to produce higher brand loyalty among users, resulting in better retention. It's high time to provide your consumers with an omnichannel experience and enhance your traffic.

Voice Shopping is Still in the Market

While researching products, over half of all buyers utilize voice-search. With the increased usage of smart speakers and voice assistants, voice searches are expected to rise in the following months, making ecommerce growth dependent on keywords and content.

No visuals are included in voice shopping. Buyers should indeed describe the product that they are looking for. As a result, it might be tricky at times. However, you will maintain your sales if you use appropriate keywords in your product descriptions. According to experienced researchers, voice shoppers are predicted to expand by 55 percent by 2022.

It is recommended that business owners analyze this trend and incorporate it into their marketing strategy and Customer relationship management (CRM). Businesses should use natural language processing(NLP) to make their online stores voice-search friendly. Furthermore, with the assistance of Machine learning and artificial intelligence, companies may optimize NLP to produce relevant replies to users' searches, making it more straightforward for buyers to locate their products.

ChatBots are Still Trendy in the Ecommerce Business

The majority of ecommerce websites currently recommend more intelligent chatbots. Did you know that approximately 85 percent of business interactions now happen online without the involvement of humans?

Every buyer has a limited amount of time when shopping for their products. If they have any doubts, they want them addressed up as soon as possible. In today's fast-paced world, no one has time to wait. Regardless of how effective your sales crew is, operating 24 hours a day, seven days a week, becomes a very stressful and pricey option.

These chatbots, on the other hand, are powered by artificial intelligence and machine learning algorithms. They can talk about a variety of services, issues, and further details. Due to the positive outcomes, the use of chatbots in CRM is becoming increasingly prevalent. Improve your customer experience while saving money on salaries with intelligent conversational bots.
Adoption of Green Consumerism

Many customers prefer to buy items from companies that care about the environment. As a result, company owners must adapt to the rising tide of green consumerism and use green product manufacturing strategies.

It is time to use renewable raw materials in the production operations and the packaging materials. Start using electrical transportation vans instead of fuel-powered trucks to deliver products to its customers.

According to an article published by the Harvard Business Review, 65 percent of consumers prefer to buy items from companies with a genuine and strong commitment to environment-friendly business operations. We anticipate that ecommerce businesses that demonstrate a commitment to ecologically sound operations will dominate their industry in the coming year.

Augmented Reality(AR) and Virtual Reality(VR)

In the realm of ecommerce, augmented and virtual reality has emerged as one of the most popular and promising characteristics. Almost everyone enjoys the experience of in-store shopping while shopping on the internet. To a large degree, virtual reality has made it feasible. With AR and VR, customers can now acquire a natural feel of the products they are purchasing. This makes online shopping considerably more convenient and comfortable.

The primary problem with online purchasing is that customers never know whether the goods depicted on the ecommerce site will genuinely appear like that when delivered to them. The introduction of AR and VR is resolving this ambiguity in online buying. Buyers may now obtain a 360-degree view of the product, sometimes even in three dimensions, and zoom in to see intricate details.

Through augmented reality and 3D modeling, every business is now transforming online purchasing into stunning virtual experiences. According to David Wagoner, AR is a fantastic tool for assisting clients in trying on their items at home or at least simulating trying them on.

Flexible Online Payment Methods

Online payments, without question, play a significant part in the dynamics of the ecommerce market. Company owners should pay attention to the payment alternatives on their online stores since purchasers can cancel the transaction even at the last moment. It is a critical phase in the entire purchasing process.

One of the most common and highly-noticed reasons for client loss is shopping cart abandonment. Customers may not always be able to discover the payment option they want to use in online stores. As a result, they instantly abandon the site. Don't make the checkout process too complicated by offering only a few payment alternatives. Instead, consider expanding the ways clients may pay for goods in your business, especially if you presently accept checks or credit/debit cards.

Regular Data Backup and Recovery

Data is critical for any organization. You must maintain a complete backup of your data and be equipped to recover it quickly in the case of an unforeseen catastrophe. In the current scenario, it isn't easy to compete without data. Only from available information can you draw insightful conclusions to develop future business initiatives.

Suppose an accident occurs, such as hacking or unintentional deletion. In that case, it is critical to backup your data in suitable cloud storage to be quickly retrieved as a disaster management approach. In a survey by Panda Security, 48% of companies said they would keep classified, primary data in the cloud, including encrypted and "normal" data, showing a great deal of trust in cloud computing.

With all systems and items computerized and online, any setback or outage would be a significant loss for every firm, but even more so for an ecommerce website. It may lead to loss of sales, and the previous clients will gladly take their money elsewhere if they believe your site is unreliable.

Customization of Products

Many companies are empowering their clients to choose what they want. Nowadays, the content is made interactive to comprehend the preferences and demands of the clients truly. It is effectively working since consumers may now create their products based on their preferences and likeness.

Besides, some companies are even allowing customers to make modifications and alterations to their pre-existing products. You should allow shoppers to offer their styles, hues, materials, and so forth. Businesses may also employ product-related polls and online surveys to develop the items that meet the needs of their customers.

Online Shopping Through Social Media

Social media has shown to be a very efficient marketing tool. It is no longer limited to only networking and chatting. Social media platforms generate high-quality leads with a high conversion rate. Companies share appealing photos and exciting information to raise brand recognition and, as a result, develop long-term brand loyalty. According to Infographic's market research, 37 million social media visits resulted in about 529,000 orders. Nowadays, social media marketing is turning out to be a stunning show-stealer.

There are direct "buy" buttons on Facebook and Instagram from which the customers can make direct online purchases. Some of the links to ecommerce businesses are also integrated into social media profiles, assisting marketers in targeting their customers.

A popular Instagram marketing feature is "Instagram shopping," which redirects users to the e-commerce website page to simply place orders. Furthermore, using the "Instagram checkout" option, consumers may pay for the purchase immediately on Instagram rather than checking the official website of the online retailer.

Drone Delivery Will Become Popular

Drone delivery is still in its early stages. However, industry analysts anticipate that shortly, drones and robots will be a popular alternative to assure speedy delivery to clients.

Drones are already being used to deliver products to customers by giant corporations such as Alibaba, Amazon, and FedEx. When the items are light in weight, and the delivery is to a nearby place, drone delivery is often used. Drones are a viable delivery solution for perishable commodities and medications.

Businesses with a significant consumer base in the region can benefit from drone delivery techniques. However, they require the services of a drone technology specialist to prevent mistakes, such as incorrect location delivery.

Cryptocurrency as a Payment Alternative

Although the cryptocurrencies sector is unstable and unpredictable, prominent eCommerce platforms such as Shopify and BigCommerce embrace it. NewEgg and Etsy accept bitcoin payments.

You can allow third-party crypto payment gateways to be integrated into your customers' stores and accept cryptocurrency as payment for online sales. As customers get more comfortable with the notion of paying with bitcoins, we may anticipate better-defined standards for taking these payments in the future.

Customization of Packaging

Customers have begun to value products' packaging and entire presentation as a significant criterion for evaluating them before purchasing them. Some people even associate them with the brand name. As a result, the better the packaging of the items, the better the impression of the brand on the customers, and thus the higher the possibilities of purchasing them. You can highlight the product's benefits, durability, and other aesthetics on the product's packaging.

Conclusion

After considering the aforementioned e-commerce trends, you must have noticed that they all focus on optimizing the browsing experience of online shoppers. The eCommerce industry's future looks very promising, and we foresee significant advancement over the coming year. Shopping trends are growing more interesting, and introducing new technology and intelligent automation solutions will only serve to drive this fast-paced business.

Before deciding on a specific trend for your e-commerce firm, you should conduct comprehensive research to establish whether the trend will live up to your expectations. The ideal method to achieve this is to solicit direct feedback from your consumers.
---
Popular Tags
Recent Posts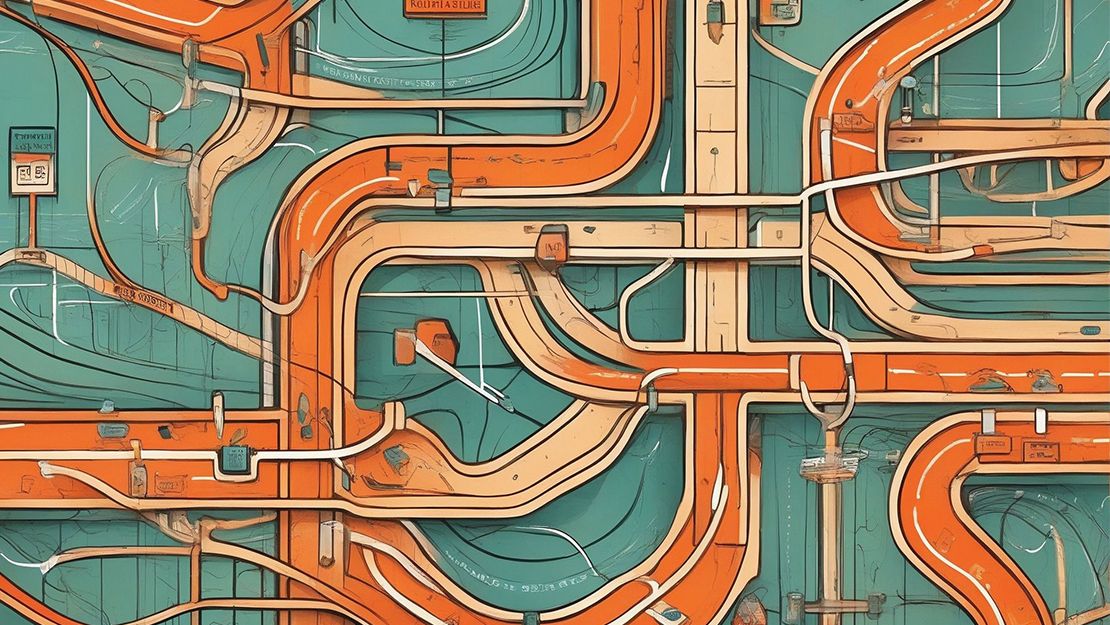 If you're a developer working with Laravel applications, you know how important it is to handle routing efficiently. The good news is that t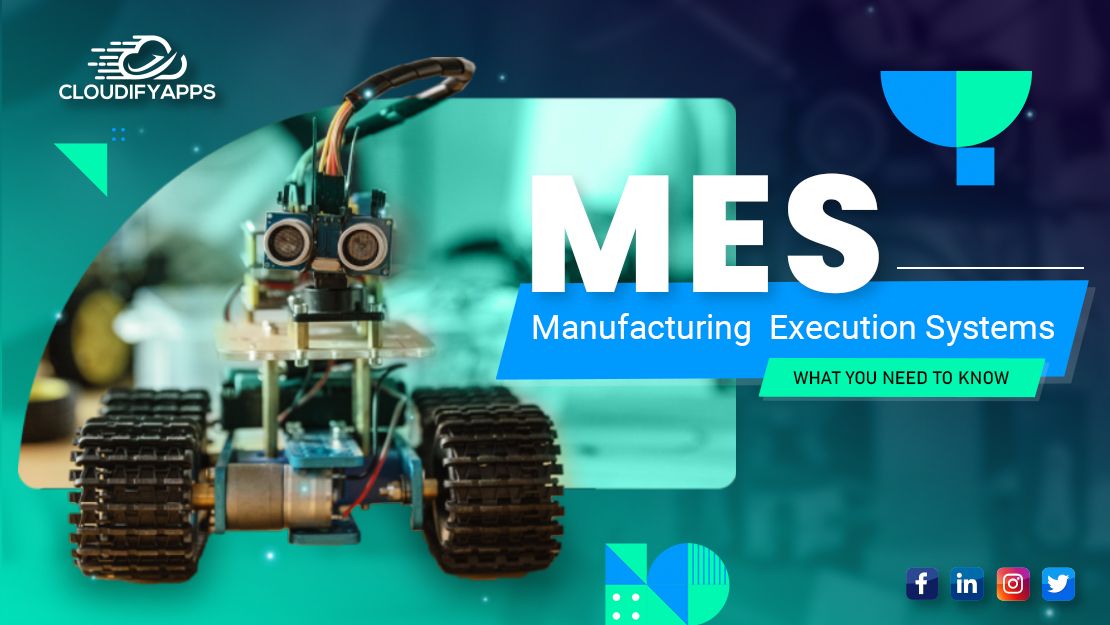 A manufacturing execution system (MES) is a software solution that helps manufacturers track, monitor, and control the manufacturing process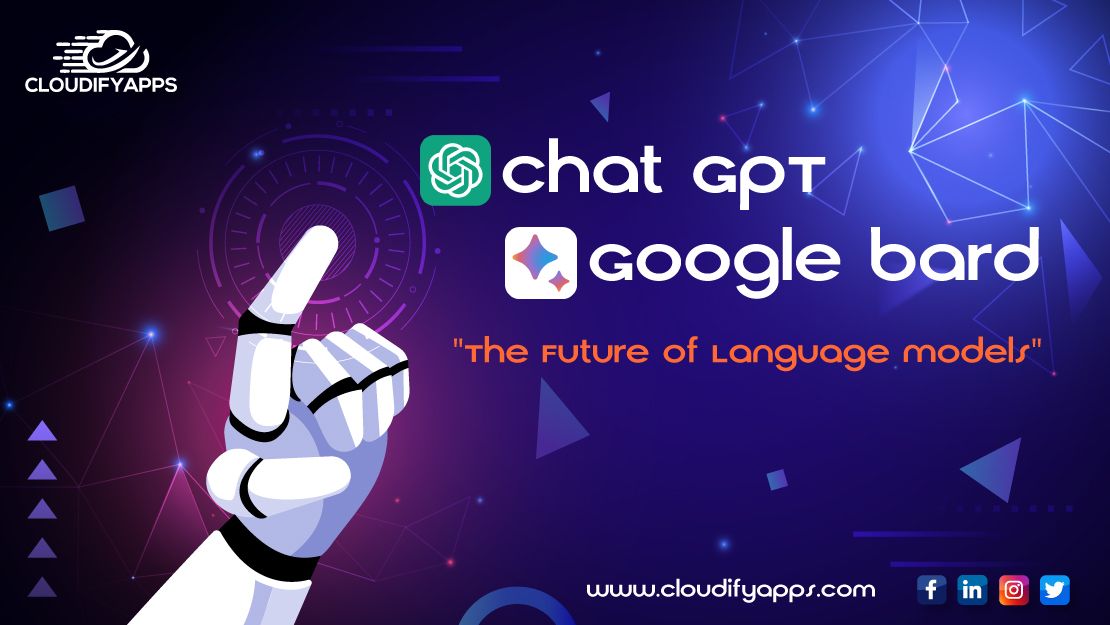 In recent years, there has been a surge of interest in large language models (LLMs). LLMs are a type of artificial intelligence (AI) that ca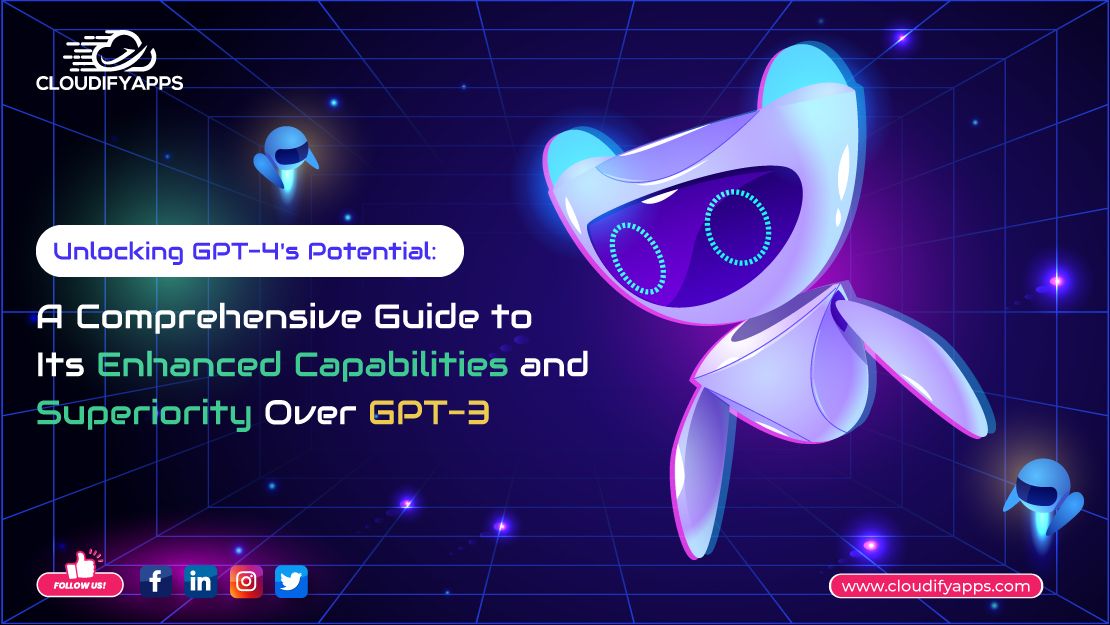 The AI community has witnessed significant advancements in recent years, and the latest offering from OpenAI, GPT-4, has taken the world by