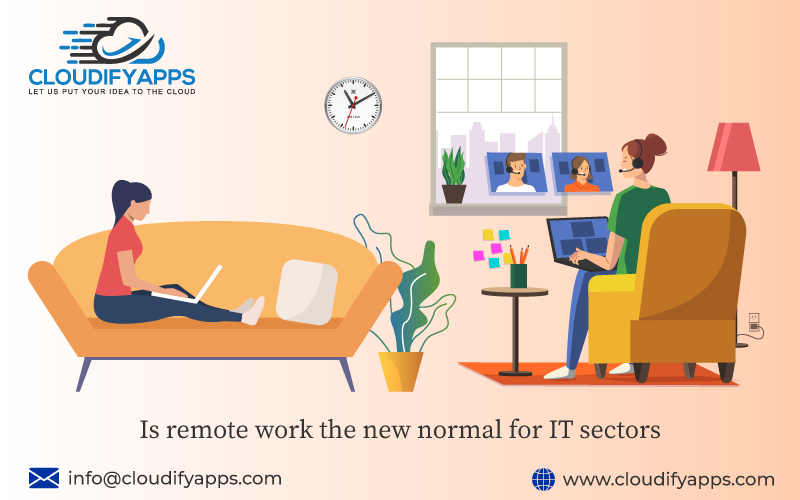 Is Remote Work the New Normal For IT Sectors?
Introduction:

2020 has been a sort of nightmare for people around the world. With the global population's health at stake, the WHO declared extensive lockdowns, social distancing norms, and quarantine measures to escape from the clutches of the deadly COVID-19 viral outbreak.
Does remote work carry the secret to a new and improved future? We have been witnessing specific industries, and the professional sectors are operational again with the help of virtualization and remote working procedures. In more ways than one, remote work is lauded as the new normal for various industrial sectors.
Although there have been massive headways in such a short time with vaccination endeavors and associated innovation, a large part of the world still stays in an abject health crisis. Fights over IP rights, inefficient technology transfer, lack of general awareness, and painfully slow vaccination procedures lead to the aggravating situation. Moreover, there has been the emergence of newer, deadlier mutated variants of the original viral strain. No one knows what times lie ahead.
However harmful it might be, science and innovation have always got our back!
Whether it be in the field of medical science or multiple industrial sectors, constant technological innovations promise to get us back on track.
How Virtualization And Remote Working Are Redefining Our Present?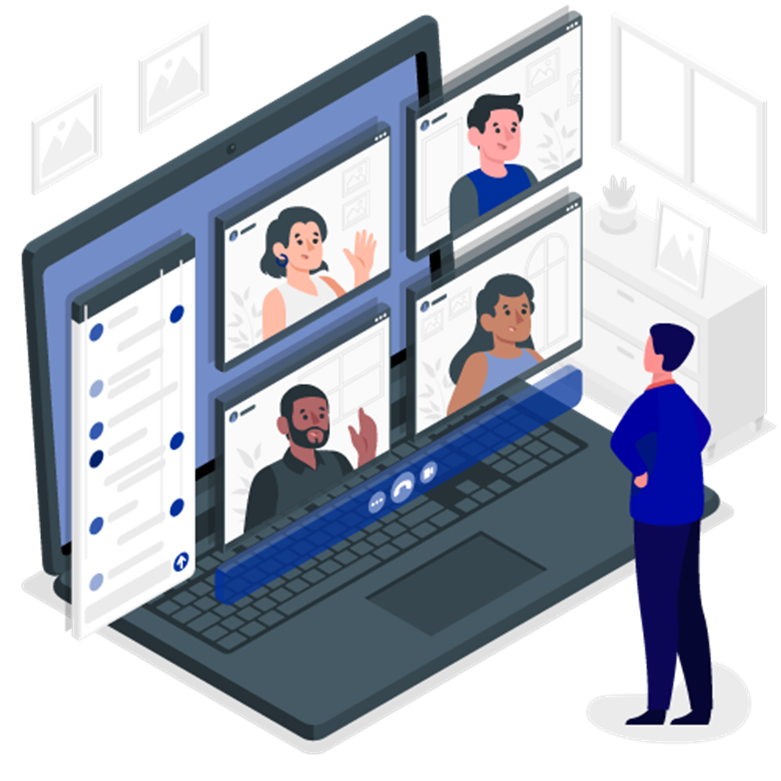 The COVID-19 pandemic has toppled economies of scale and disrupted business, causing mass unemployment and recession comparable to the Great Depression of the 1920s. The short-term ramifications of the pandemic were unprecedented, sudden, and severe- millions of people lost their jobs or were furloughed.
However, industries and businesses all across the world are attempting to recuperate according to their capacities. Digital transformation and digitization have been lauded as the best ways to lead a fightback against this unprecedented situation of uncertainty that has developed worldwide.
As a result, millions constituting the labor market have quickly adjusted to the working-from-home culture as offices closed and stay-at-home directives persisted. Although remote working was a growing phenomenon for a couple of years, the COVID-19 pandemic forced almost every company to join the bandwagon- even those who did not have any faith in the power of telecommuting.
Earlier, our PCs used to be a part of our work environment. However, nowadays, these PCs are more than just our workstations. They have become a part of who we are, and slowly, the PCs are shifting from being our work environment, and we are sizing ourselves to accommodate our lives within a PC.
Let's focus for a few moments on life outside of work.
These days, unimaginable things are happening via these small portals on our desks. From enjoying a movie together with friends to attend the college convocation to enjoying a 'pizza Friday' with the boss and coworkers, everything is happening remotely, powered by the bliss of virtualization. Our PCs have evolved from being simple machines to the place where we learn, create, collaborate, innovate, and enjoy.
Since the last one and a half years have already impacted our present, we are pretty sure that our future will be changing by leaps and bounds.
Let's find out some of the key statistics and trends of remote working.
The Challenges to Implementing Remote Work Culture: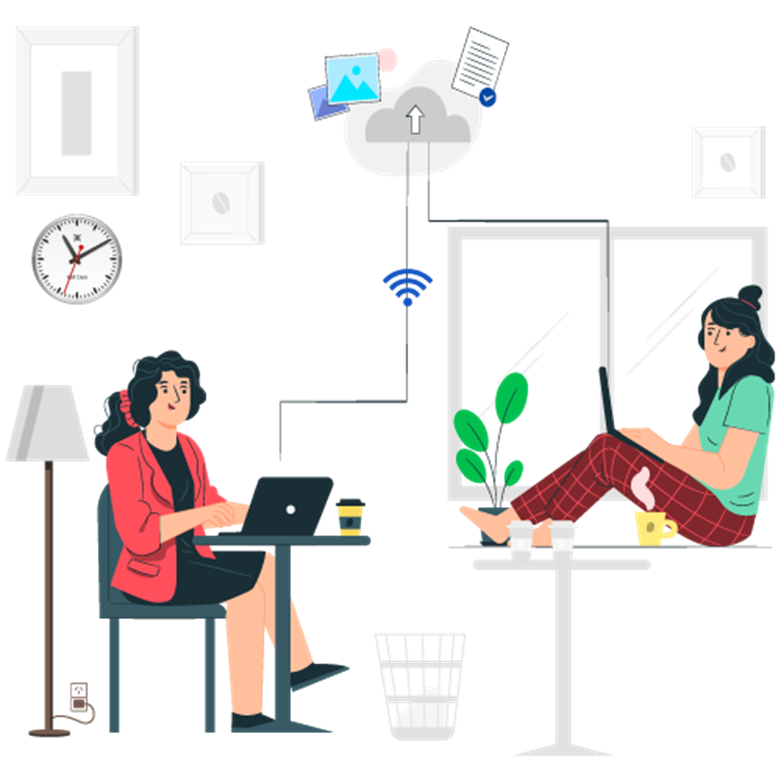 The COVID-19 crisis has made organizations worldwide come face-to-face with several challenges in maintaining their productivity and the financial bottom line and retaining employees and clients. However, they found that virtualization of the entire work procedure and adoption of remote work was the way to go about it. This made them confront specific challenges, the crux of which we can note down broadly.
Structurally Implementing Remote Work:
While some companies lack the tools and infrastructure to implement remote work structurally, others have the necessary tools and infrastructure. Still, they risk a loss of efficiency amongst their employees and stakeholders. In short, there is the absence of leadership, clear guidelines, and steadfast commitment that would enable successful migration and a definite structure.
Obtaining Necessary Infrastructure:
It is one of the biggest roadblocks when it comes to implementing remote work culture across an organization. Securing the necessary infrastructure involves profound structural arrangements and in-depth security changes to minimize cybercrime and violation of confidential data specific to the company.
In this regard, it can be said that virtualization giants VMware and Nutanix have stepped up their game and are providing digital setup and virtualization tools (like the Hyper-Converged Infrastructure) to companies all around the world to strengthen their remote working infrastructure successfully.
Work-life Balance Of The Employees:
With the increase of remote working culture, employees might face a problem regarding the absence of boundaries between their professional and family/social lives. Although early adopters of remote work culture have studied that it hardly poses a threat to productivity, it might create a substantial challenge to collaboration and communication in the future if left unattended.
Essential Remote Working Statistics That Are Remodeling The Way We Perceive Work: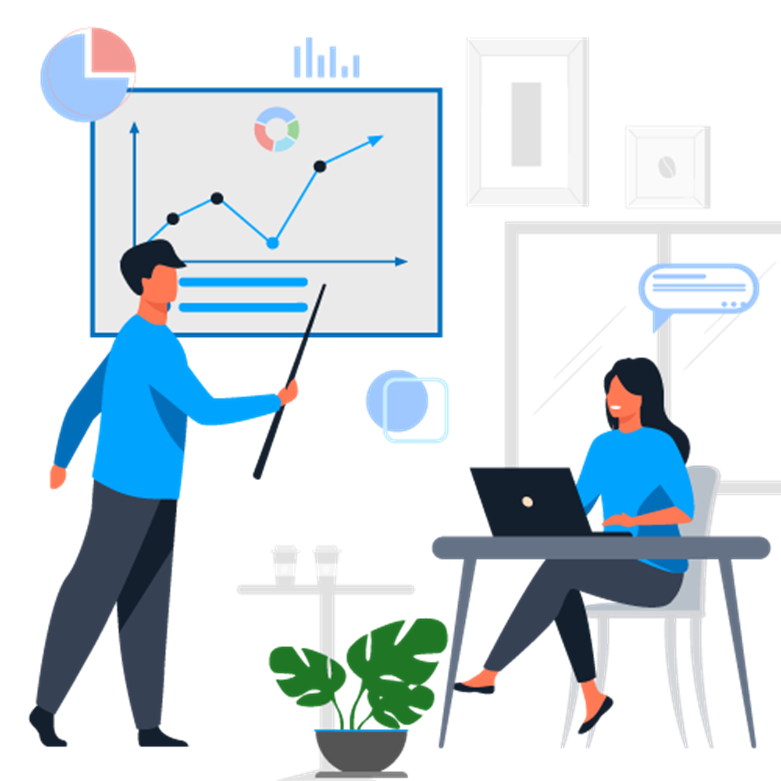 Although people were apprehensive at the start of remote working, many of them have already found it as a silver lining in their careers and job portfolios. So, whether you are employees looking to maintain their perseverance and hunt for new opportunities or employers strategizing about the future to maintain work-from-home policies even after the pandemic is over, you need to pay heed to the latest remote working trends and statistics.

Almost 16% of the total companies in the world have shifted to a 100% remote work environment and culture.
The average annual income/salaries of remote workers is USD 4000 more than other workers.
About 74% of professionals employed in various industries say that remote work reduces their possibility of leaving a company.
77% of the employees say work-from-home has improved their productivity.
While 61% of employees prefer working fully remote, a whopping 97% don't wish to return to their office full-time.
According to a recent study conducted by PwC, nearly 70% of CEOs worldwide want their employees to continue with remote work as it is causing a superior work-life balance, spiking the productivity and the financial bottom line of the companies amid the pandemic situation.
A similar study by Growmotely saw nearly 76% of entrepreneurs displaying the opinion that remote work should become a standard.
With these convincing statistics, we believe that remote work is here to stay and will define the professional ecosystem in the near future.
How Has The IT Industry Embraced Remote Work And is Making Huge Headways Towards Making It a Norm?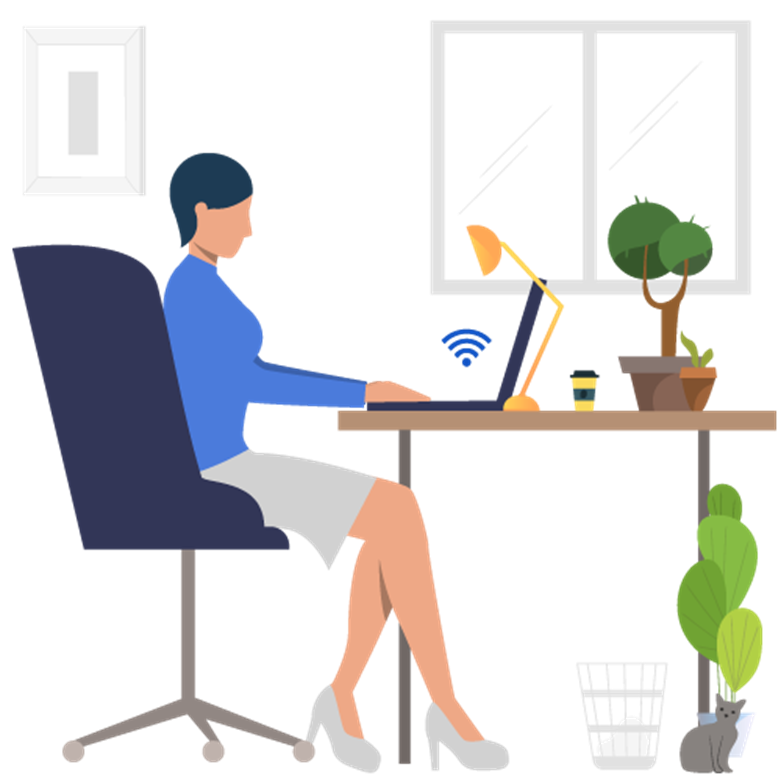 With every industry already revving up for remote work, the IT and ITeS industry has already made massive progress in the same space. Let's look at a small example that can testify to the same and how tech spaces are adopting the remote working culture as something inevitable.

In May of 2020, while the entire world was reeling from the pandemic, Facebook supremo Mark Zuckerberg stated that the next 5 to 10 years would witness a minimum of 25,000 (which approximately translates to 50% of Facebook's current employee strength) employees of this social media giant work remotely.

On the other hand, large corporations like Slack and Twitter have made pathbreaking announcements of offering their employees permanent work-from-home choices.

Salesforce is not far behind with their announcement of hybrid work models for their employees.

Coinbase made an announcement in May 2020 that will be critical considering the proliferation and popularity of the remote work culture. It announced that it would be adopting a 'remote-first policy.

Shopify- one of the leaders in ecommerce provision and fulfillment, announced that 2021 would witness a significant section of their employee strength to continue work-from-home.

The Director of Acquisition at Hubspot- Mr. Matthew Howells-Barby, recently stated how his team had already shifted to a remote working environment and how it has been proving beneficial to them on all fronts.
With these big corporations setting such examples, other IT and ITeS industry players might mandatorily adopt remote working norms and remote work culture to fast-forward their growth and maintain employee satisfaction.
How Has The IT Industry Successfully Combated The Remote Work Challenges?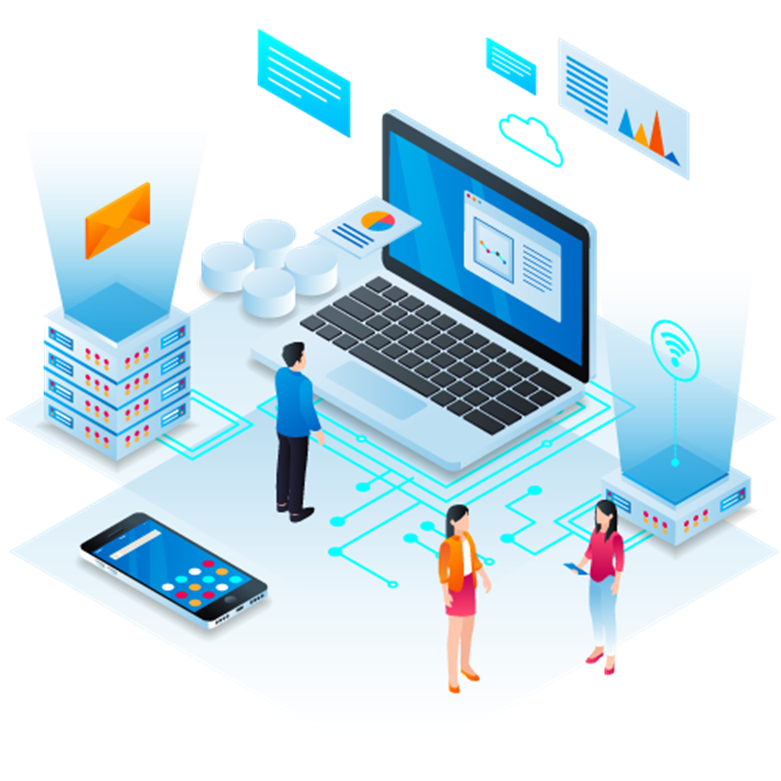 One of the topmost benefits of the IT industry is that the primary infrastructure that goes behind propelling the entire industry can be zeroed down to a computer (hardware) or software. This is a perk that only the IT industry enjoys, compared to its compatriots like the manufacturing and production industry, logistics and supply chain industry, warehousing and storage, retail, etc. Hence, the adoption of remote work culture and its successful implementation was inherently easier for the IT players.
However, the following best practices in the IT industry boosted the migration to virtual workspace.
Progression Monitoring:
The remote work environments in the IT industry come with inherent challenges. One of those is monitoring and ensuring successful collaboration and communication between remote teams. While you cannot expect your workers always to stay online, you should also not employ sophisticated clocking systems to prevent feelings of dissent and being under constant surveillance.
Successful scheduling, reviewing tasks, and monitoring progress periodically will help your employees work efficiently, organize their roles and responsibilities and deliver maximum productivity beneficial to your organization.
Creating a Home-Office Budget:
Once an IT company is trying to implement successful migration to remote working platforms and creating a remote work environment that fulfills its requirements, it should provide the necessary set of tools and equipment to its employees so they can establish their working station anywhere- at home or on the go.
Specific IT organizations are already allocating a budget to their employees to establish their home office, and it is boosting the growth of the remote work culture across the industry.
Documentation And Socializing:
A remote work environment might cut down the daily communication and other healthy habits that boost interpersonal relationships amongst professionals in the IT industry. Effective communication cannot take place through emails.
Hence, most IT organizations are setting up platforms for instant file transfer and real-time chat. They are also using vastly popular communication tools like Zoom, Google Meet, and others that set up video conferencing and eliminate the feeling of seclusion while promoting inclusivity and a sense of community amongst the professionals.
Ready Access to a Larger Talent Pool:
One of the most significant advantages that IT industries have received while working remotely is the easy access to a large and previously untapped talent pool. Remote work option is preferable for talented candidates who have difficulties commuting to the job location, are incapacitated or handicapped, or have problems in their families. Remote work environments also promote outsourcing. Hence, you can cut down on your in-house costs and get the work done by specialists while focusing on the core commitments of your organization.
Final Thoughts: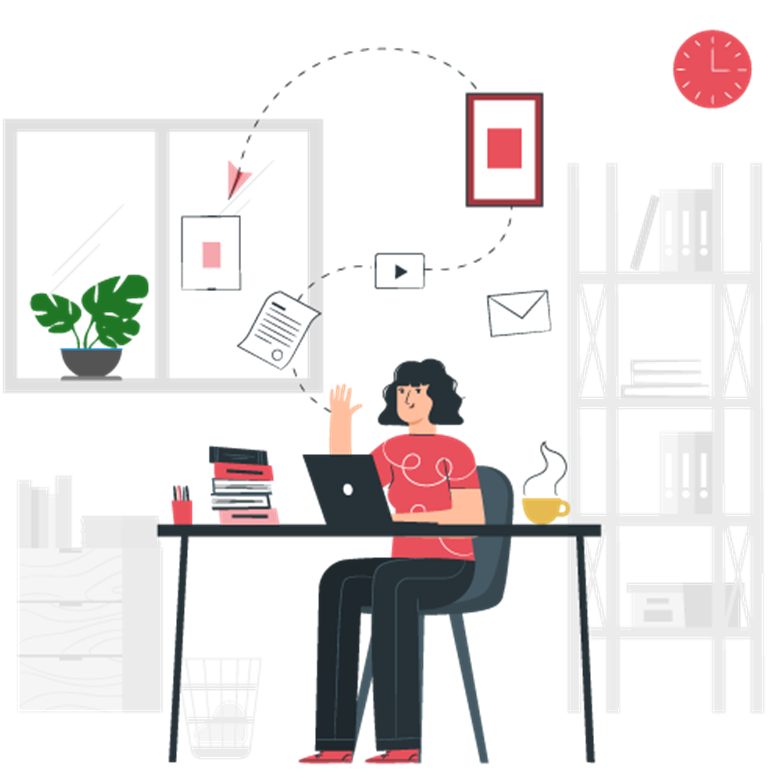 Like it has already been shown by IT and tech industry majors, remote work is the best bet for now and the near future. It can safely be assumed that this is the new normal and is going to stay for an indefinite period until major impediments come along the way.
---
Popular Tags
Recent Posts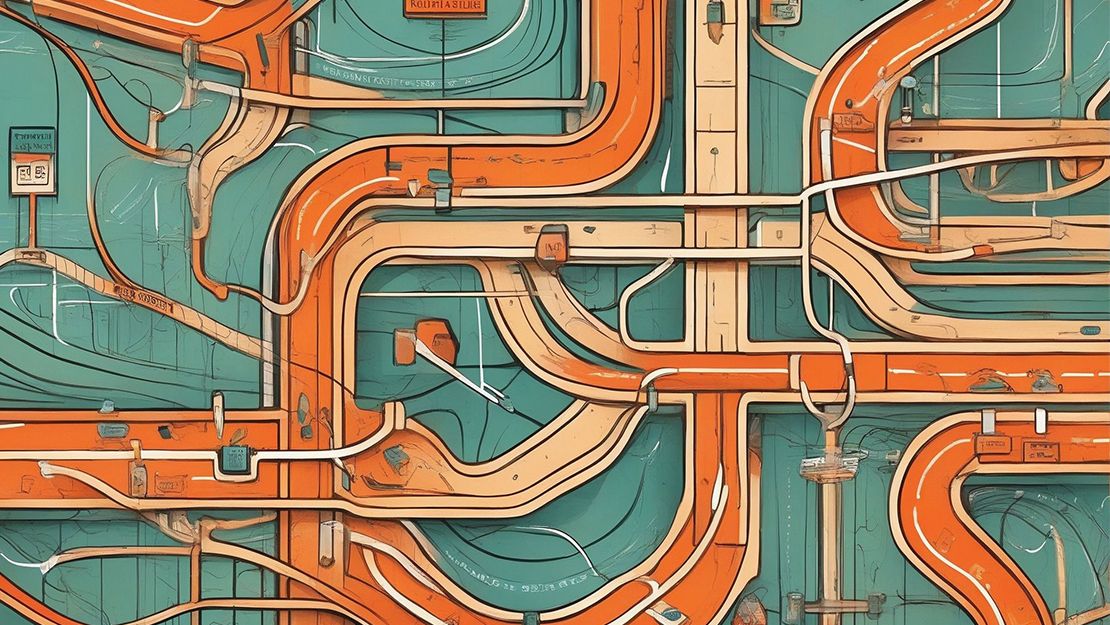 If you're a developer working with Laravel applications, you know how important it is to handle routing efficiently. The good news is that t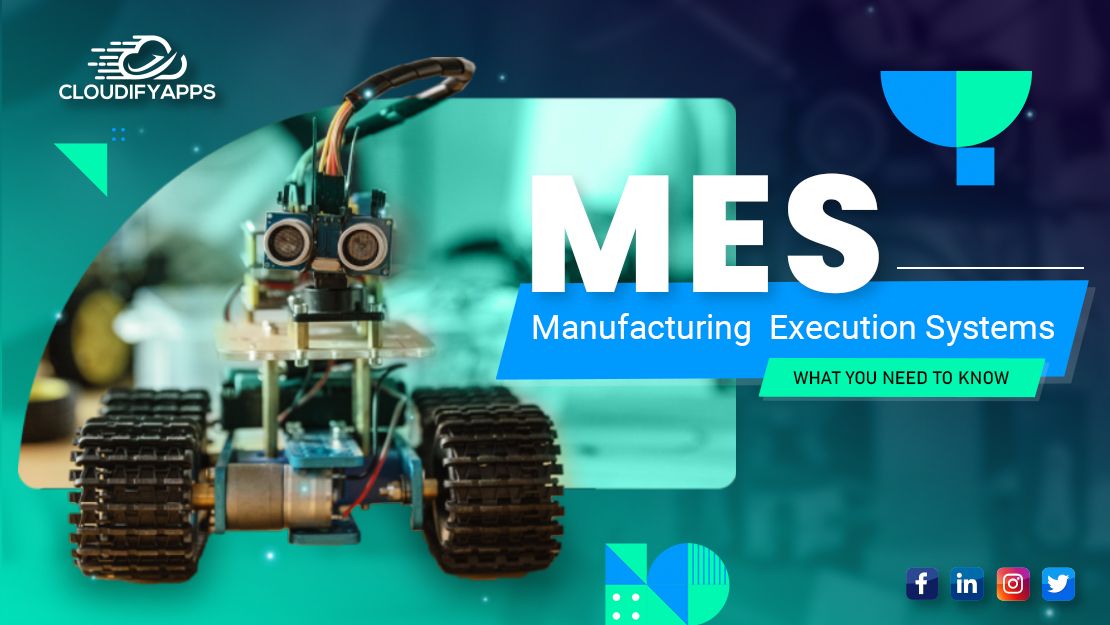 A manufacturing execution system (MES) is a software solution that helps manufacturers track, monitor, and control the manufacturing process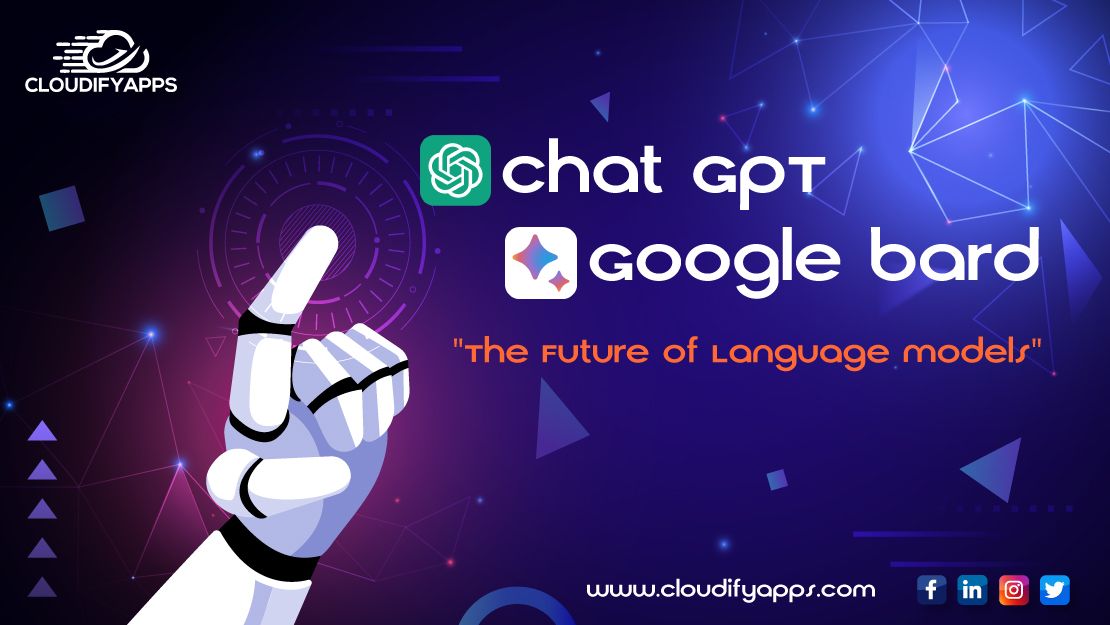 In recent years, there has been a surge of interest in large language models (LLMs). LLMs are a type of artificial intelligence (AI) that ca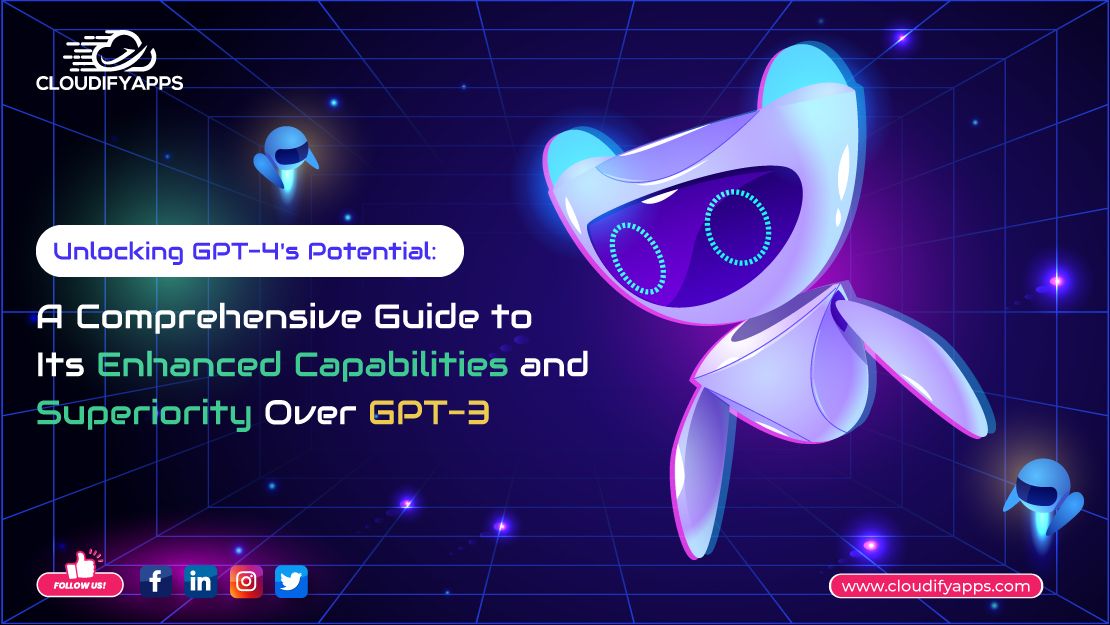 The AI community has witnessed significant advancements in recent years, and the latest offering from OpenAI, GPT-4, has taken the world by