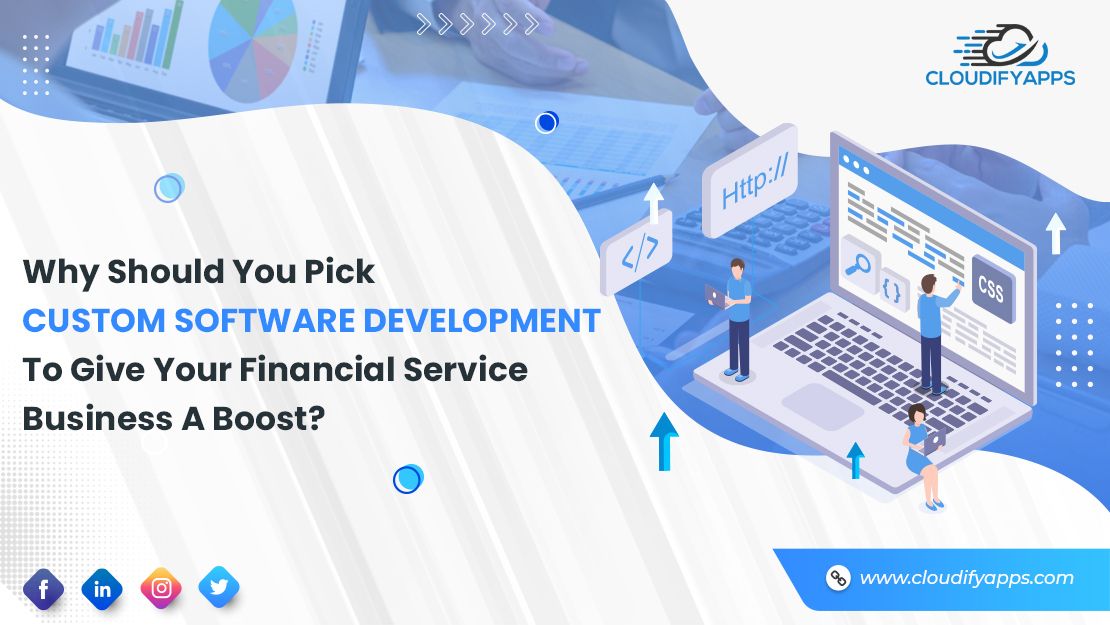 Financial Service Providers Might Start Considering Custom Software Development - Here are Five Reasons
Introduction
Transformation is just the era's rule. The financial business, like any other industry, is undergoing substantial change. Previously, the financial services industry was slower to adopt new technology than other businesses, but this notion has finally changed. The development of multiple startups has completely changed the marketplace, forcing existing firms to adapt and refresh their services. As a result, all financial institutions, from banks to insurance companies — and everything in between — are experiencing massive digitalization.
One name emerged into the scene in this identical setup- bespoke software development. It essentially refers to digital solutions designed for financial providers to streamline operations, assist clients, improve company outcomes, and combat competition. Proprietary software gives all this in various ways - but how? Let's look at why financial services organizations should hire a bespoke software development partner as soon as feasible.
What Is the Definition of Custom Software Development?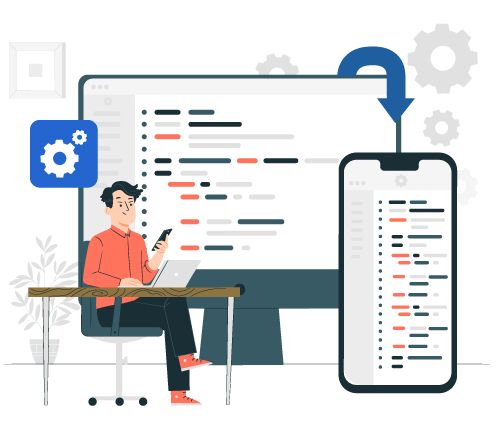 The process of building some of the best banking software solution applications to satisfy the unique demands of a person or a corporation is known as custom software development. Custom alternatives, as opposed to commercial off-the-shelf (COTS) software, typically tackle specific concerns. They are also intended for internal use only, not for sales.
Custom software is also known as tailored software. It derives from old English and has origins in the tailoring trade. Tailored or customized software is created in the same manner as for regular software.
Although the processes may be comparable, when it comes to application modification, modernization, or management, there are typically targeted and extraordinary efforts in bespoke software development.
Take notice of the following meanings to comprehend this terminology better:
1. Application modernization: It is the technique of modernizing or updating current technology to meet modern requirements.
2. Application customization: In the context of bespoke software development, it simply refers to the concept of altering off-the-shelf (COTS) applications to meet specific requirements.
3. Application management: It entails improving software to support processes such as installation, upgrading, and other maintenance-related service desk functions.
Since the software is mainly developed to serve your business, bespoke software is efficient. You also gain the freedom that comes with self-managing your product, eliminating the need to deal with third-party providers.
The first investment may appear to be substantial financially. However, firms tend to save money long-term, especially when integration expenses are reduced.
With bespoke software, you can ensure that everything will work with your existing software infrastructure. Businesses can also use customized software to grow their operations and get a higher ROI than they would otherwise.
What is Finance Software Development?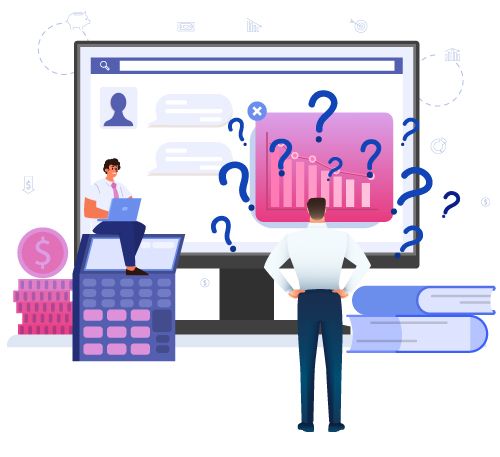 Before diving into the concept of bespoke software creation, you need first to understand what financial software development is. Good financial software should prioritize five factors: speed, convenience, personalized experience, better security, and cost-effectiveness.
Mobile banking application development, like any other software development process, encompasses the construction of systems and solutions that may be valuable to you and your clients in the financial arena. With the aid of financial software development, you will be able to construct limitless capabilities that will allow your company to use a diverse technological stack to produce the best possible results.
Some of the most commonly used examples of excellent software solutions in the financial sector are mobile banking applications, loan management apps and lending systems. Indeed, it may interest you to know that today's financial industry is quite robust, owing to ever-evolving technology. Companies may now track their financial operations in real-time, regardless of the obstacles posed by the COVID-19 Pandemic.
Today, software development is an entirely new notion. In general, financial or fintech software solutions are intended for the greater good, particularly in corporate digitization and optimization. This eventually leads to better financial management, wiser decision making, more accurate reporting, faster information transmission, and the prevention of cyber risks.
Services for Financial Software Development
Custom mobile banking application development services are designed to meet unique customer demands. A worldwide bespoke software development firm creates solutions for a single corporation, even a specific department.
Digital payment methods, invoicing systems, and peer-to-peer lending solutions are essential contributors to FinTech's bespoke software. However, as technologies such as Blockchain and Cryptocurrency come into play, companies and startups are investigating FinTech.
These days, smart contracts are a popular FinTech option. Companies are using Blockchain smart contracts to decentralize their transactions. Custom software is superior to off-the-shelf software because it allows businesses to make changes based on their needs. Let's take a look at the most often built solutions.
1. Insurance claims and services
2. Consumer Finance
3. Strengthening Forex solutions for corporate security
4. Services tailored to the customer
5. Budget Management
6. The cash flow situation has improved.
7. Making collaborative workplace models a reality
What are the Main Reasons Behind Choosing Custom Software Development for Financial Service Providers?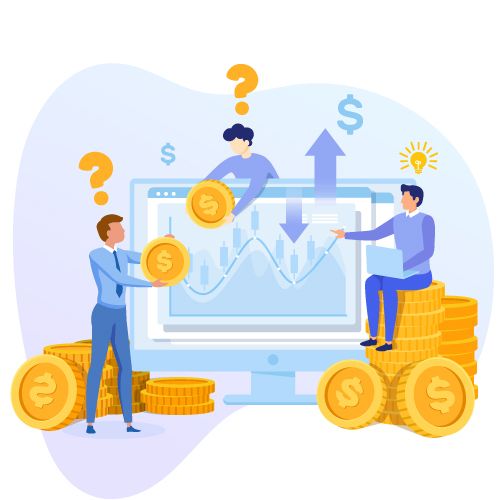 Better Security Protocols
If a corporation provides financial services, data security is critical. FinTech applications hold a lot of sensitive information. If you consider adopting third-party software, you may encounter some significant difficulties with security gaps that corporations may not even be aware of.
Because there is no certainty regarding the security of off-the-shelf software, it makes no sense to deploy it. Credit card information, customer information, and so on may be stored in third-party software without the company's knowledge. On the other hand, working with bespoke software guarantees that all security measures pertinent to the company's specific requirements are addressed.
By incorporating modern technology such as Machine Learning into bespoke software, the best custom software development businesses can incorporate greater security and anticipate risks before they occur. You'll receive a tailored solution that only you can access and can be updated as frequently as you need with a dedicated development team. As a result, you now have complete control over the amount of protection your product requires, ensuring that your customers' data and your company's reputation are not jeopardized.
The Customized Solution Is Just for Your Needs
Looking at current market figures, it is clear that the financial business is one of the most regulated and demanding markets. Throughout the world, Businesses in this context have unique requirements that are rarely met by off-the-shelf solutions. This is due to the generalizability of off-the-shelf solutions. They have no idea what your organization needs to flourish in the approaching days. A tailored solution is required to achieve the achievement that you desire.
A tailored software solution solves your organization's specific difficulties and has your best interests in mind. It is built to manage your unique hurdles, removing extraneous features while making the solution highly suited to your needs. Companies, for example, may use data analytics to detect their spending patterns and save expenditures. Similarly, they can provide customization to users by making suggestions based on the user's past behaviour. Significant bespoke software development businesses use AI and Machine Learning to create customized goods in digital banking, insurance, and loyalty programmes.
Enterprises may also customize the app to meet their specific requirements. They can modify the design, add features, and perform improvements that are not achievable with off-the-shelf software. Thus, with bespoke software, you'll define anything and everything in your programme and even alter it based on consumer feedback. That is a successful individualized client experience that keeps customers interested.
Higher Scalability and Maintenance
Most financial service companies strive to serve as many consumers as possible while providing the best possible experience. If you have the same thoughts, you should consider bespoke software development for all of your digital solution demands. There are several explanations for this. Allow us to clarify.
Almost every commercial software has a user restriction. Companies that offer FinTech app development services frequently prioritize scalability from the start. If there were a digital wallet, businesses would want more people to use it. Off-the-shelf software is not scalable, but bespoke software is. Without affecting performance, financial software developers may work on the system and scale the solution. Custom software development firms will also create the solution from the ground up.
Custom bank software development businesses will provide solid foundations for your planned expansion without severe performance concerns while designing the solution from scratch. Again, you will not be charged for additional capacity (as you would with a boxed alternative or a subscription to a paid platform).
Good bespoke financial software developers will create a long-term connection with you beyond the product's debut. This means you'll have a seasoned partner to assist you with maintenance and support as needed (as opposed to boxed software, primarily dependent on update cycles established by the development firm responsible for the product). Off-the-shelf software frequently costs additional resources. Companies won't have to worry about paying more every time they scale with bespoke software.
Better Standards Of Compliance
The financial services industry deals with sensitive information that must be secured at all contact points. Many security components of the financial system must be addressed, from data storage through authentication, authorization, and transaction processing. Several organizations and agencies strictly govern those complex operations on a local, national, and even worldwide scale. All financial institutions must follow these standards to safeguard customers and prevent hefty fines.
Off-the-shelf software meets the critical requirements for compliance with those standards, but you can never be certain that it meets all of the rules that apply to your specific instance. You may work closely with a bespoke banking software development team to verify that all of the inner workings of your customized solution conform with all of the requirements that apply to your firm.
Integrate Latest Technologies
Creating a competitive edge in the financial sector is a difficult task. With so many financial solutions and companies growing, it can be difficult to find a method to differentiate your company. However, differences are frequently generated by a company's ability to adapt to client requests and market developments. And that is only feasible if the design of the programme allows you to be as fluid and nimble as you like.
When you develop an application from the ground up, you consider scalability. You might begin with one or two features. Furthermore, a bespoke application allows you to add new features and integrate third-party services that benefit and improve the performance of your app.
For example, more and more financial organizations are looking into incorporating Artificial Intelligence technologies. They utilize it to get additional insights into user behaviour, provide a more engaging customer experience, and even prevent fraud.
You'll be able to profit from such possibilities with custom-made financial software. It provides the necessary infrastructure to sustain the quick expansion and, eventually, expand your business.
How Should Financial Sectors Proceed with Custom Software Development?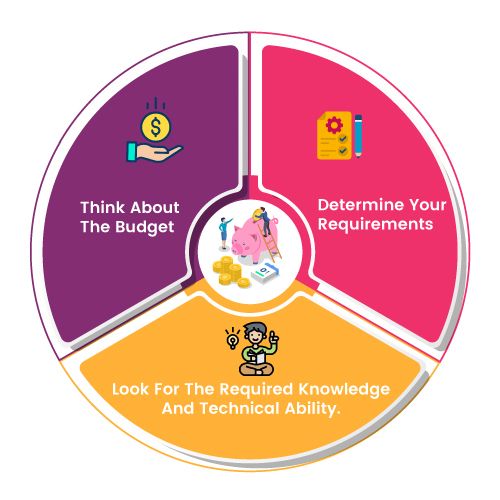 Step 1: Determine Your Requirements
This is the most fundamental yet vital consideration. You would think that this is a no-brainer tip, but believe us when we say that people make a lot of mistakes here. We mean, how can you choose the best if you don't know what your demands and requirements are? Create an outline so that you can fulfil the goals in no time. Consider it again and again, as there is little return on investment.
Step 2: Look for the Required Knowledge and Technical Ability
Obviously, the persons who will be developing the software for your financial firm should have the necessary knowledge and the most up-to-date versions of technological abilities. It is critical to consider how their experience and creativity might assist your company. You can work with a business that has years of expertise developing software in your sector.
Furthermore, if you select a reputable vendor, they will be able to educate you on the subject of software development and keep you up to date on new developments in this sector of the banking system, as well as their benefits, downsides, and significance to your organization.
Step 3: Think About the Budget
Of course, there will be a cost! Prior consideration of the budget is critical. Preparing your budget ahead of time might assist you in evaluating where the cost of the project fits inside your budget. Nobody wants to go bankrupt by acquiring software that is well over their budget only to make their firm more automated.
Remember to search for hidden or extra charges such as annual setup/maintenance, extra document management, in-person training, and so on.
Can Custom Software Development Actually Help to Improve Customer Experience?
In terms of customer experience, a mobile financial app is no different from any other programme that consumers interact with. They want convenience, quickness, and real-time everything, as well as a consistent experience across many contact points.
In terms of the client connection, financial institutions still have a long way to go. Regulations, legacy systems, and cyber-security are all factors that make it difficult for financial institutions to completely embrace digital transformation.
While some consumers are entirely comfortable managing their money online, others still prefer face-to-face encounters to build trust and security. In any case, clients continue to do some of their financial activities online. So, whether you want to acquire more of their confidence or provide a comprehensive financial digital experience, your company relies on technology to help it achieve these objectives. While a customized application may address some of your customers' demands, a custom-designed application can be far more thorough in its approach to the customer experience.
You get to construct a customer-centric application from the first phases of financial software development. Whether it's how you envision the UI and UX, user input, or data derived from in-app consumer behaviour, your application is always customer-aware. And it is because of this that your firm will be able to address any market situation wisely and properly. Finally, bespoke software becomes a natural extension of your organization, assisting you in identifying new income sources and launching marketing campaigns that increase your bottom line.
Conclusion
We stated it briefly, but it bears repeating: a bespoke software development team may be a valued partner for any financial institution. That's because such a firm may help with the formulation of a digital-driven strategy, nurture a digital transformation in your organization, give advisory services, boost your overall efficiency, assist you in developing your digital infrastructure, and even cut your expenses.
All of that potential is best realized if you form a long-term engagement with that supplier. As the connection progresses, the software provider may come to know you better and make better recommendations for your digital journey. That is critical for this revolutionary period in the industry, which is why you should think about bespoke software development and the value it may offer to your financial firm.
---
Popular Tags
Recent Posts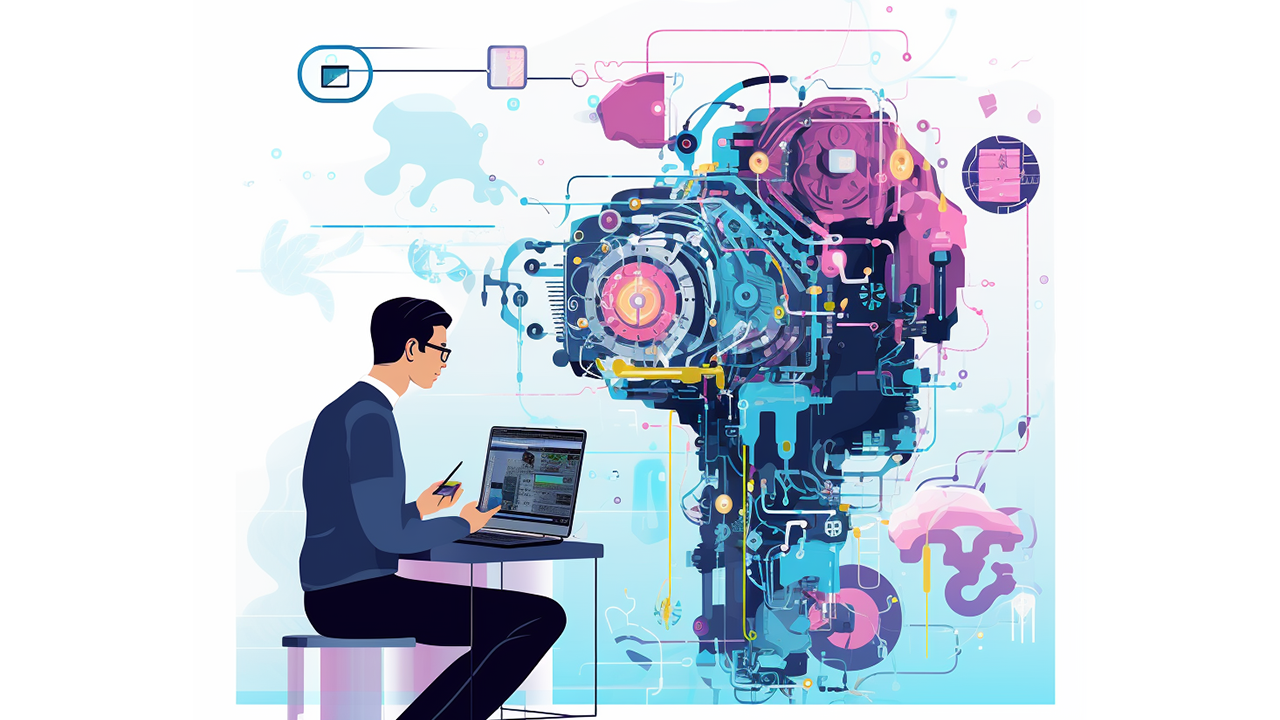 Introduction In the evolving landscape of artificial intelligence, keeping chatbots and digital assistants informed is crucial. Retrieval-A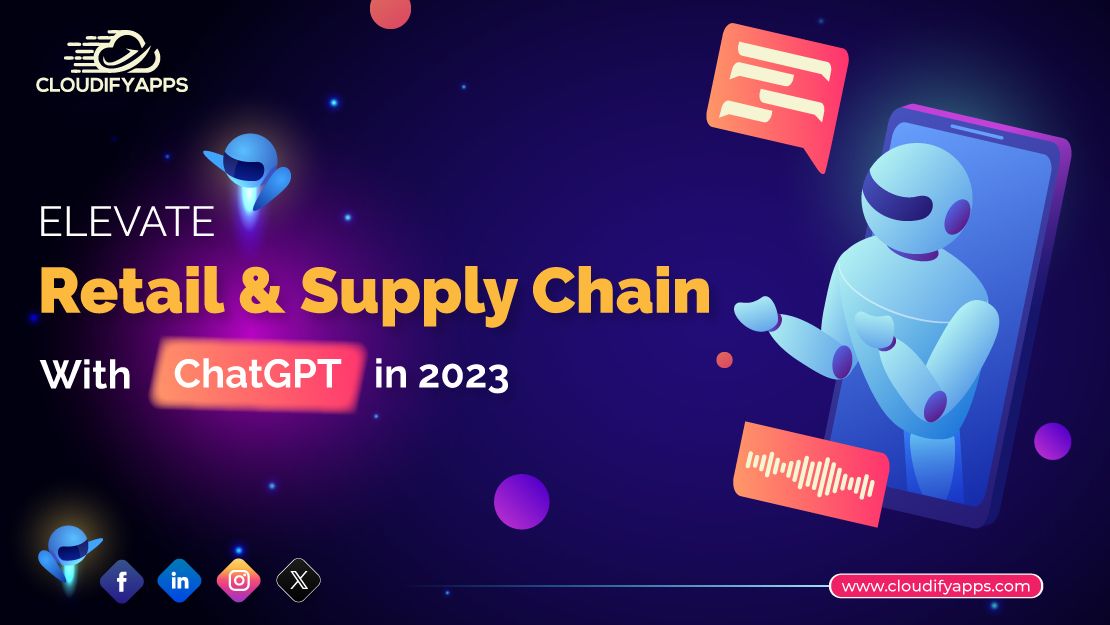 ChatGPT has emerged as a groundbreaking tool in the realm of artificial intelligence, offering capabilities that extend beyond mere chatbots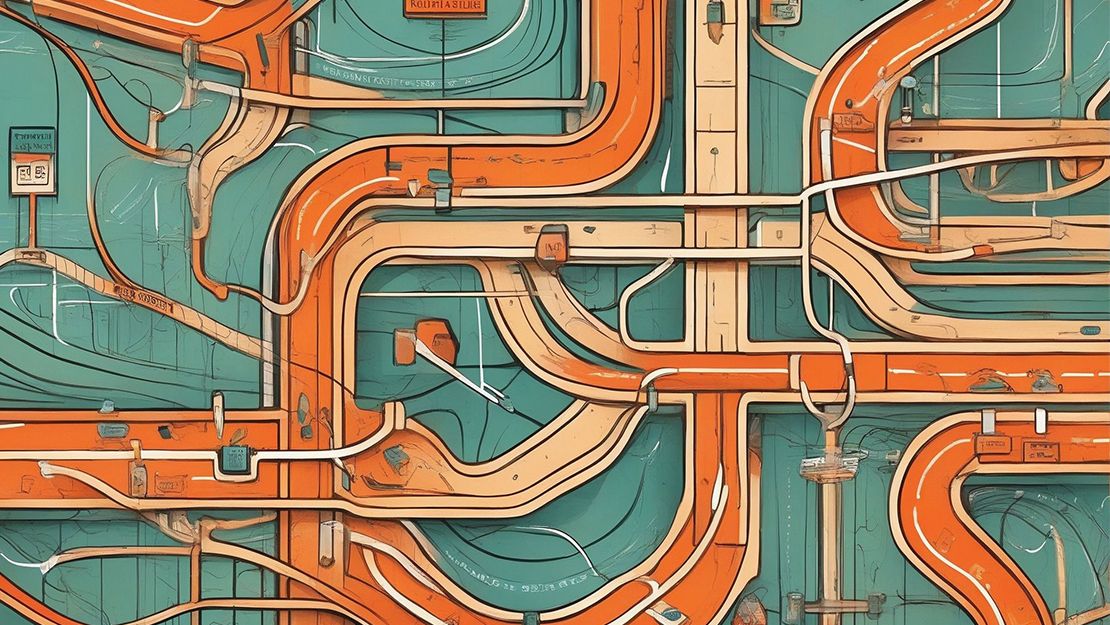 If you're a developer working with Laravel applications, you know how important it is to handle routing efficiently. The good news is that t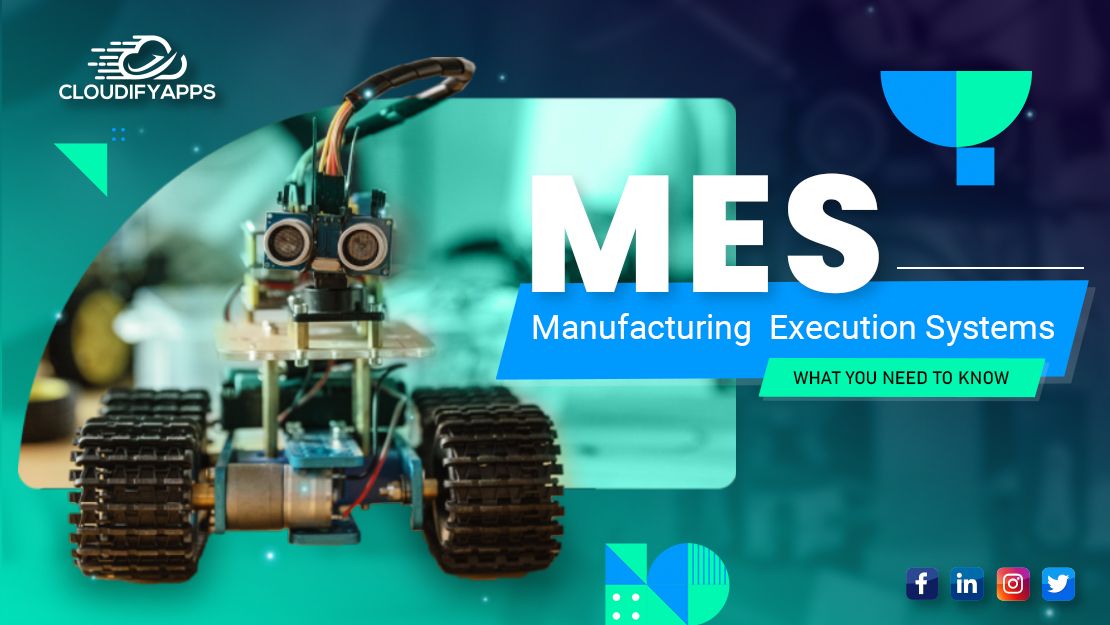 A manufacturing execution system (MES) is a software solution that helps manufacturers track, monitor, and control the manufacturing process