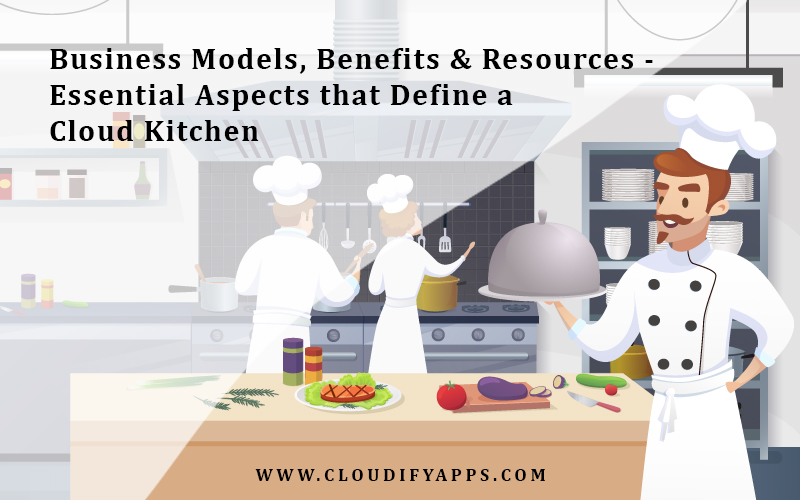 Business Models, Benefits & Resources - Essential Aspects that Define a Cloud Kitchen
Introduction

There have been significant developments in the food industry during the last few years. Restaurants have sought the assistance of technology to stay up with the rapid speed of changing demands and practices. In recent years, the notion of a "cloud kitchen" has gained popularity. According to a recent Limetray poll, 67 percent of restaurant owners would like to launch a cloud kitchen as their next outlet. In this article, we are going to discuss the essential features, including - business models, benefits, and resources of cloud kitchen in detail.

What is a Cloud Kitchen?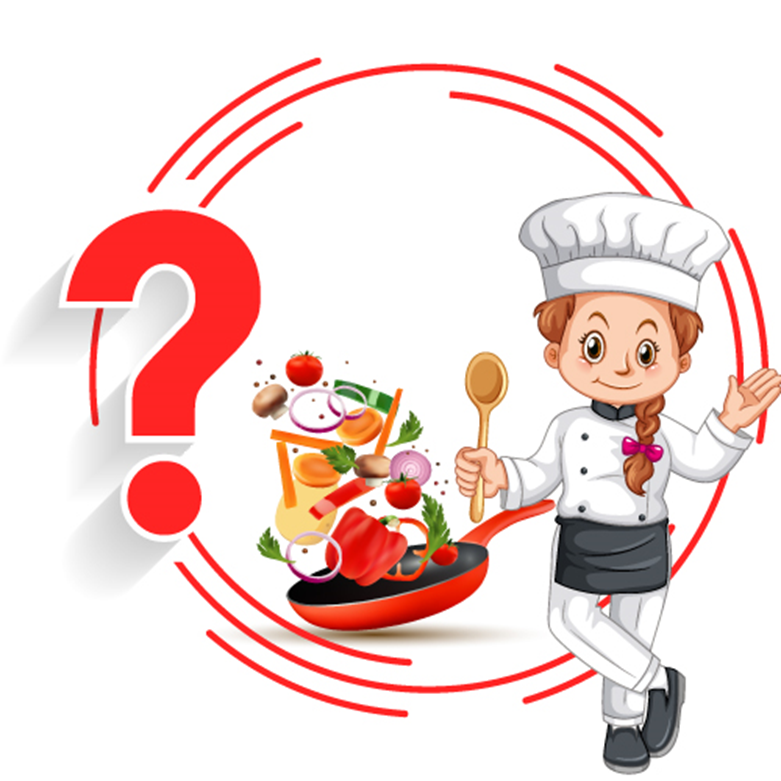 A cloud kitchen is similar to a virtual restaurant with no actual dining area. A cloud kitchen is thus a virtual space used to prepare food, specifically for delivering food orders. It is similar to that of a traditional restaurant, with the exception that the food has to be accessed via the internet.

Typically, restaurants must deal with several establishment fees, overheads, and stringent regulatory requirements. In such a scenario, cloud kitchens came to the restaurant owners' aid. These cloud kitchens now function as a commercial space for cooking businesses, providing the required products and facilities for preparing menus for delivery and transportation. These cloud kitchens enable food enterprises to produce and transport food products with minimal overhead.

Business Models of Cloud Kitchen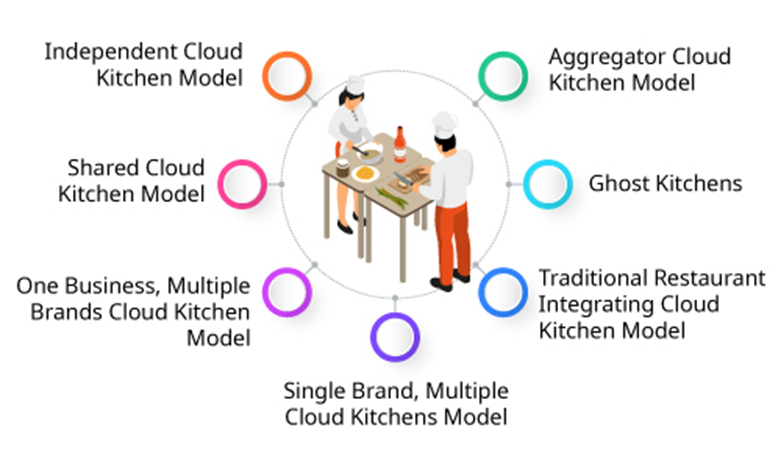 Independent Cloud Kitchen Model

It is the original and simplest cloud kitchen model with no seating or physical store.

Features

Single kitchen and single brand
It requires low investment as there is no requirement for a dining place or front office staff.
Delivery only facility
Suitable for small businesses, startups, and home-based businesses.

Shared Cloud Kitchen Model

This is sometimes referred to as the commissary kitchen model. It is generally ideal when numerous businesses use the kitchen space on rent simultaneously on a sharing basis.

Features

Single kitchen
Delivery only
The investment is lower in this case as the business owners don't need to pay the entire rental cost. They use the kitchen space on a sharing basis.
Multiple enterprises working under the same kitchen space
Suitable for startups and small businesses

One Business, Multiple Brands Cloud Kitchen Model

In this business model, one business can sell multiple cuisines under different brand names from the same virtual kitchen space.

Features

Single kitchen
Low investment is needed. The restaurant owners don't need to invest in building separate setups for each brand. They can sell all the cuisines under different brand names from the same outlet.

Single Brand, Multiple Cloud Kitchens Model

In this type of business model, one single brand owns multiple cloud kitchens in different areas.

Features

Suitable for significant businesses which receive online food delivery orders in bulk.
More than one kitchen is involved in managing the work efficiently.
These cloud kitchens are set up in nearby areas to do the deliveries promptly.
Helpful for the enterprises which offer delivery services at multiple locations.

Ghost Kitchens

This is also known as the drive-through model. In this business model, virtual restaurants have a storefront and offer pickup and delivery options to the customers.

Features

Both pickup and delivery facilities
Minimum wastage
Adjustable menu
Suitable for big enterprises who can afford many employees

Traditional Restaurant Integrating Cloud Kitchen Model

When the traditional mortar-brick restaurants wish to expand their customer base, they usually opt for this business model.

Features

Both delivery and in-house dining facilities
Suitable for businesses that are ready to make a significant investment.
There is a high chance of poor time management and delays due to the increased workload of preparing cuisines for both in-house and online delivery.

Aggregator Cloud Kitchen Model

In this concept, a person provides an online platform for eateries or cloud kitchens to receive online food orders and handle the delivery.

Features

Suitable for anyone interested in earning a commission using the cloud kitchens idea.
Mostly delivery only
The person who provides the platform charges specific fees from the restaurant owners.
Suitable for the people who want some extra income.

Benefits of Cloud Kitchens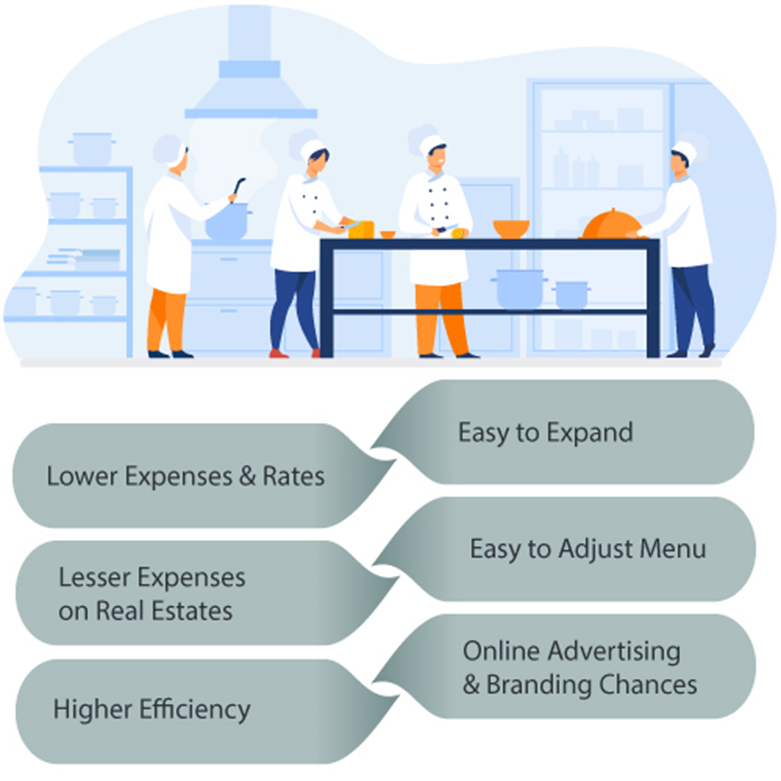 Lower Expenses

Cloud kitchens aid restaurant businesses in lowering their overhead expenses. You do not require client-facing employees, decorating, space entry, a parking lot, etc. Cloud kitchens may make use of on-demand labor more simply and don't have to bother about service employees at all. Even if you have lower-priced menu items, your sales and profits would undoubtedly be higher. Additionally, the funds necessary to purchase utensils and cutlery, tables, chairs, and so on are saved. Moreover, unlike traditional restaurants, there are no high maintenance costs or interior design expenses. As a result, the operational costs of cloud kitchens are relatively minimal.

Lower Rates of the Cuisines

Since the operating costs of cloud kitchens are substantially lower than those of traditional restaurants, the pricing of the cuisines is generally much lower. The restaurants became capable of producing high-quality food at competitively low prices. This attracts more customers while helping virtual kitchen firms gain a competitive edge and increase their profit margins.

Easy to Expand

These cloud kitchens include a variety of business models to meet a wide range of requirements. Anyone starting from home-based enterprises to small startups can simply get started in this industry with a small investment. Once they have a certain number of customers and have reached a certain level of success, they may simply expand their business with a lot less money. Taking Faasos, for example, which now offers four brands, namely Faasos, Behrouz Biryani, Oven Story, and Firangi Bake, you can scale up your business very quickly, no matter how small you start. The dark kitchen concept has high growth potential, so investing would be wise.

Lesser Expenses On Real Estates

Traditional brick-and-mortar eateries need you to spend so much money and effort on finding the right location, constructing extensively furnished complexes, paying for parking lots, and so on. However, in cloud kitchens, these costs are avoided. Now, business owners may concentrate entirely on having enough kitchen space in a suitable place close to their target market. Moreover, you'll save a lot of money on real estate if you take table service out of the equation and provide a delivery-only service.

Easy to Adjust Menu

There is enormous flexibility for cloud kitchens. In the case of traditional restaurants, when the menu changes, the proprietors must update all of the menus and reprint them. It incurs extra costs and is a waste of time and effort. In the case of cloud kitchens, however, the owners only need to alter the menu on the websites. This is much simpler and requires very little time and no money. One extra benefit in this situation for the cloud kitchens is that they may adjust the cuisines on the menu and study the demands among the customers and utilize this as a practical approach to enhance the earnings and obtain better responses.

Higher Efficiency

There is always so much hubbub and chaos in traditional restaurants that work efficiency suffers. However, suppose you provide delivery services via cloud kitchens. In that case, you may employ correct tools, equipment, or packaging material on hand, execute bulk meal planning, and finish orders at a much quicker pace than conventional restaurants that offer delivery.

Online Advertising and Branding Chances

Rather than spending tonnes of money on traditional marketing, online restaurant firms can obtain instant visibility through food delivery apps. Although a new virtual restaurant idea would have to pay for awareness, which is part of the food delivery app business model, it can still be less expensive in the long run, particularly if you are highly innovative in developing your business.

What Resources Do You Need For Your Cloud Kitchen?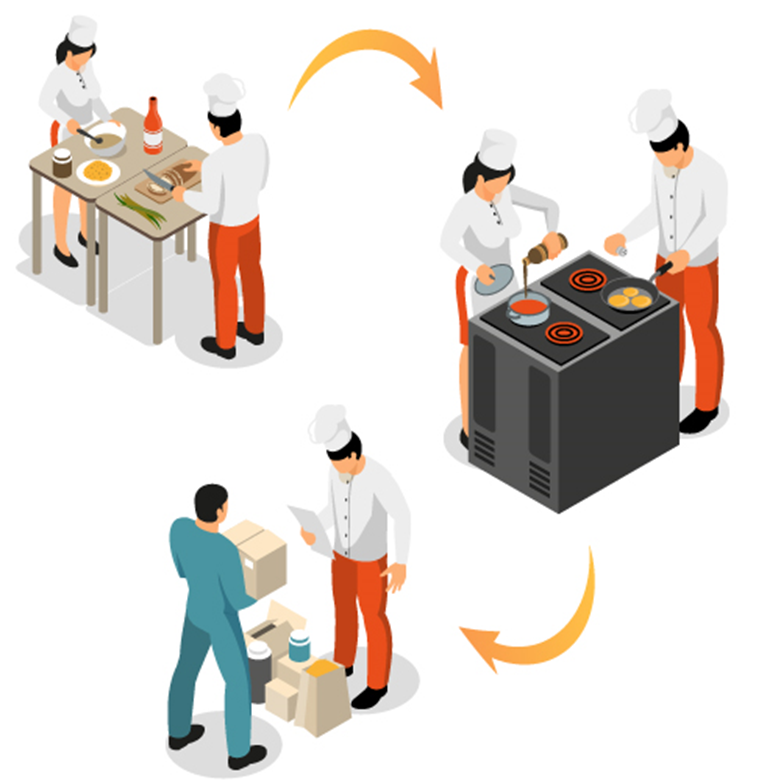 Online Food Ordering and Delivery Website

This is the first prerequisite for establishing your cloud kitchen. You'll need a well-designed website to drive traffic, raise awareness of the brand, and obtain online orders. Invest wisely and choose the right software development company for the development and production of your website.

Make sure it's SEO-friendly. Try to get your website ranked on google search as fast as possible. You can use enhanced meta descriptions, titles, 301 redirects, and URL Slugs. Additionally, a content writer can create blogs for your websites and optimize them with the right keywords.

Create an appropriate landing page for the website. To attract clients successfully, provide appealing photos and a powerful header on the landing page. Include a brief description of yourself, a CTA (call to action), and a list of your best-selling food items. Buyers will be able to obtain a sense of your brand immediately due to this.

Food Delivery App

This is the second most crucial necessity for your cloud kitchens. You must satisfy mobile users to expand your customer base. Create a user-friendly mobile application to meet the needs of mobile users. Choose an experienced mobile app development company for developing your food delivery apps.

These online food ordering apps have grown in popularity, especially in the wake of the Covid -19 outbreak. Many who previously were hesitant to trust online ordering are beginning to do so from the comfort of their own homes. Everyone appreciates the convenience of having their desired dishes delivered to their door without having to wait in line or even going out.

Have a Proper POS(Point Of Sale) System

You must link your in-house dining and online food delivery sales with the POS system. The POS system aggregates orders provided by various online ordering suppliers instantly and smoothly.

Combining data from several systems on the same platform will make the process simpler and more convenient. It will save you time and effort, which would otherwise be spent gathering and calculating orders manually at the end of the day. You can keep track of orders from each site and see which one is the most effective for you.

Kitchen Display System(KDS)

The workload for more significant enterprises dealing with bulk online meals orders is always very high. Moreover, there is a time limit for order preparation, which typically ranges from 10 to 12 minutes, and the delivery is usually completed within the next 30 minutes. An integrated Kitchen Display System (KDS) will shorten its time to prepare orders.

You can verify from the Kitchen Display System as soon as the meal is delivered to the customer. The system will receive an instant update. Kitchen workers can quickly examine the order data and pickup timing and prepare the dish correspondingly. This simplifies kitchen management, increases productivity, and allows you to detect any delays to improve preparation time further.

License

If you are establishing or have already started your restaurant, obtaining a license is a vital step. From your FSSAI license to GST registration and different municipal clearings for commerce and safety, it is recommended that you have your paperwork done as soon as possible. You can get professional advice and direction from consultancy firms for correct actions and adequate guidance.

Inventory Management System

Inventory management is critical in any restaurant, and it is imperative in a cloud kitchen. An efficient inventory management system records everyday supply use and alerts you when additional goods are required. It assists you in reducing food waste and maintaining control over your food budget.
Conclusion

With the rapid growth of the restaurant industry, cloud kitchens will become increasingly popular in the coming era. Cloud kitchen startups thus see the opportunity, and investors are flocking to the cause. Its low-cost, high-return edge is leveling the playing field between startups and international restaurant chains. We hope you found our complete guide on cloud kitchens beneficial and that it will assist you in opening your cloud or delivery kitchen restaurant.
---
Popular Tags
Recent Posts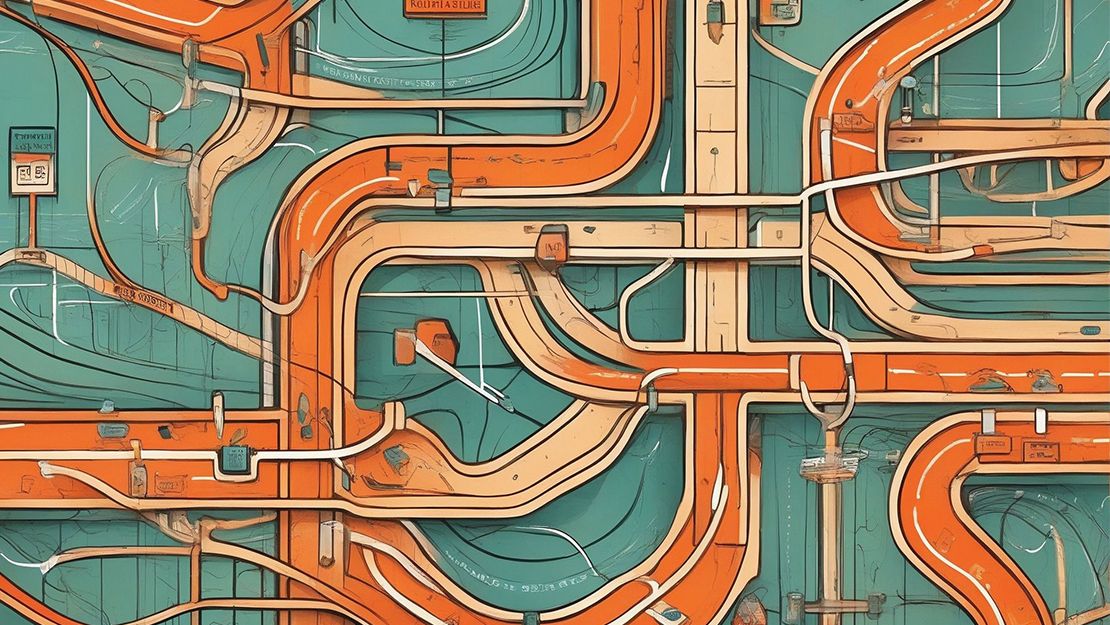 If you're a developer working with Laravel applications, you know how important it is to handle routing efficiently. The good news is that t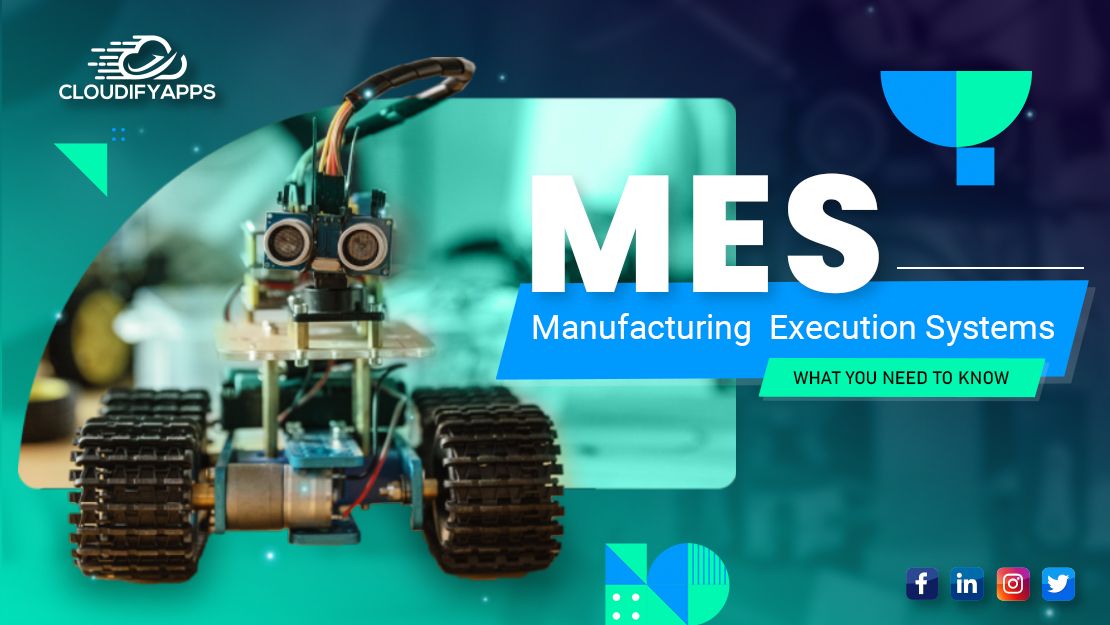 A manufacturing execution system (MES) is a software solution that helps manufacturers track, monitor, and control the manufacturing process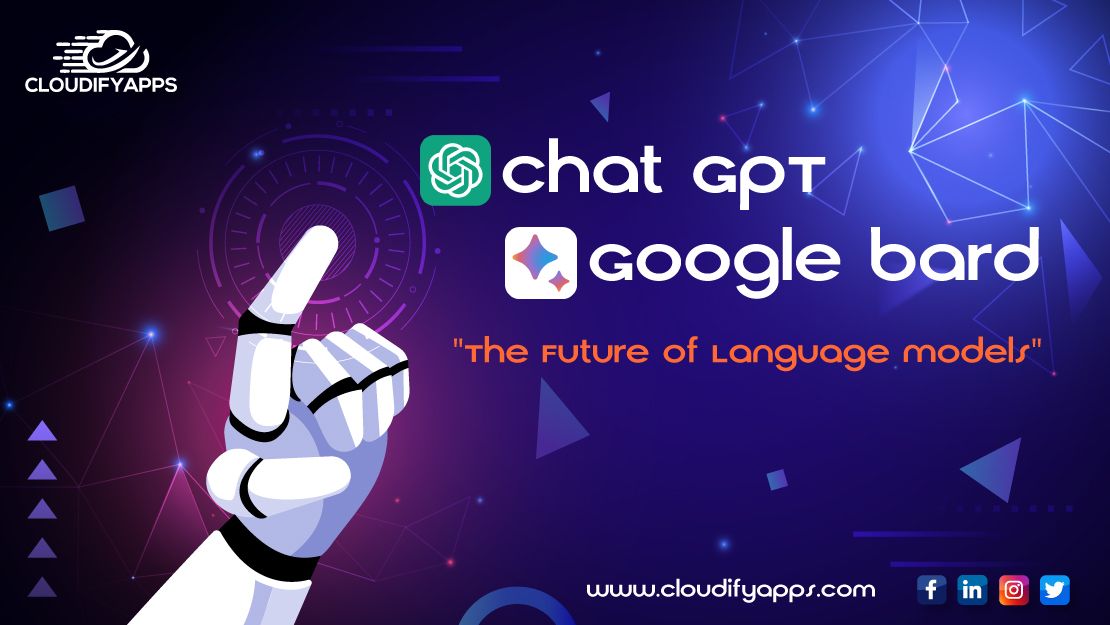 In recent years, there has been a surge of interest in large language models (LLMs). LLMs are a type of artificial intelligence (AI) that ca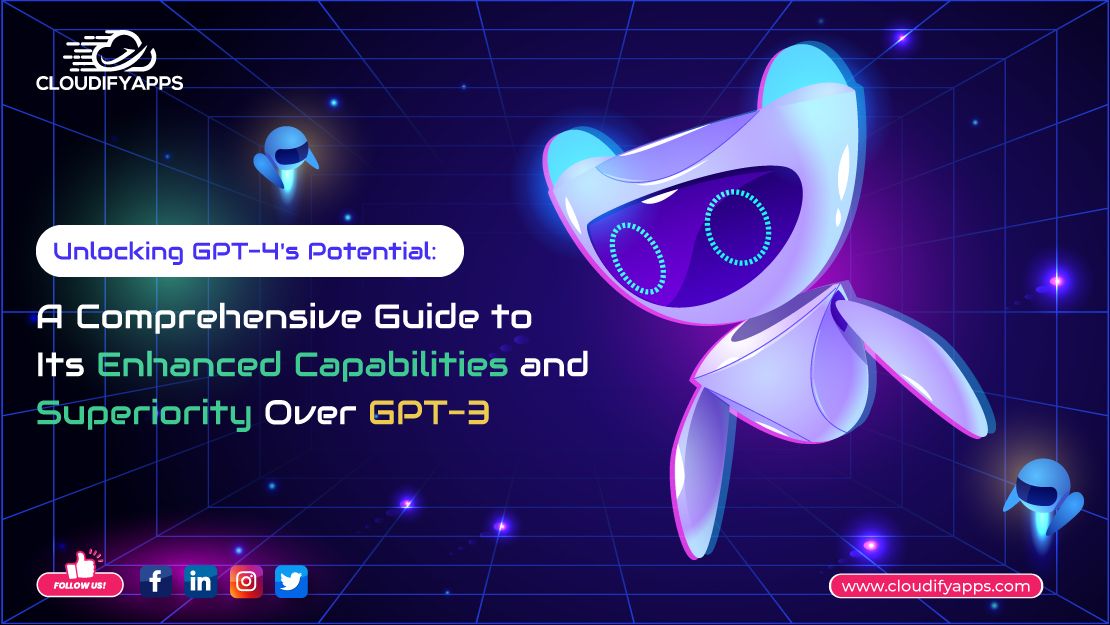 The AI community has witnessed significant advancements in recent years, and the latest offering from OpenAI, GPT-4, has taken the world by