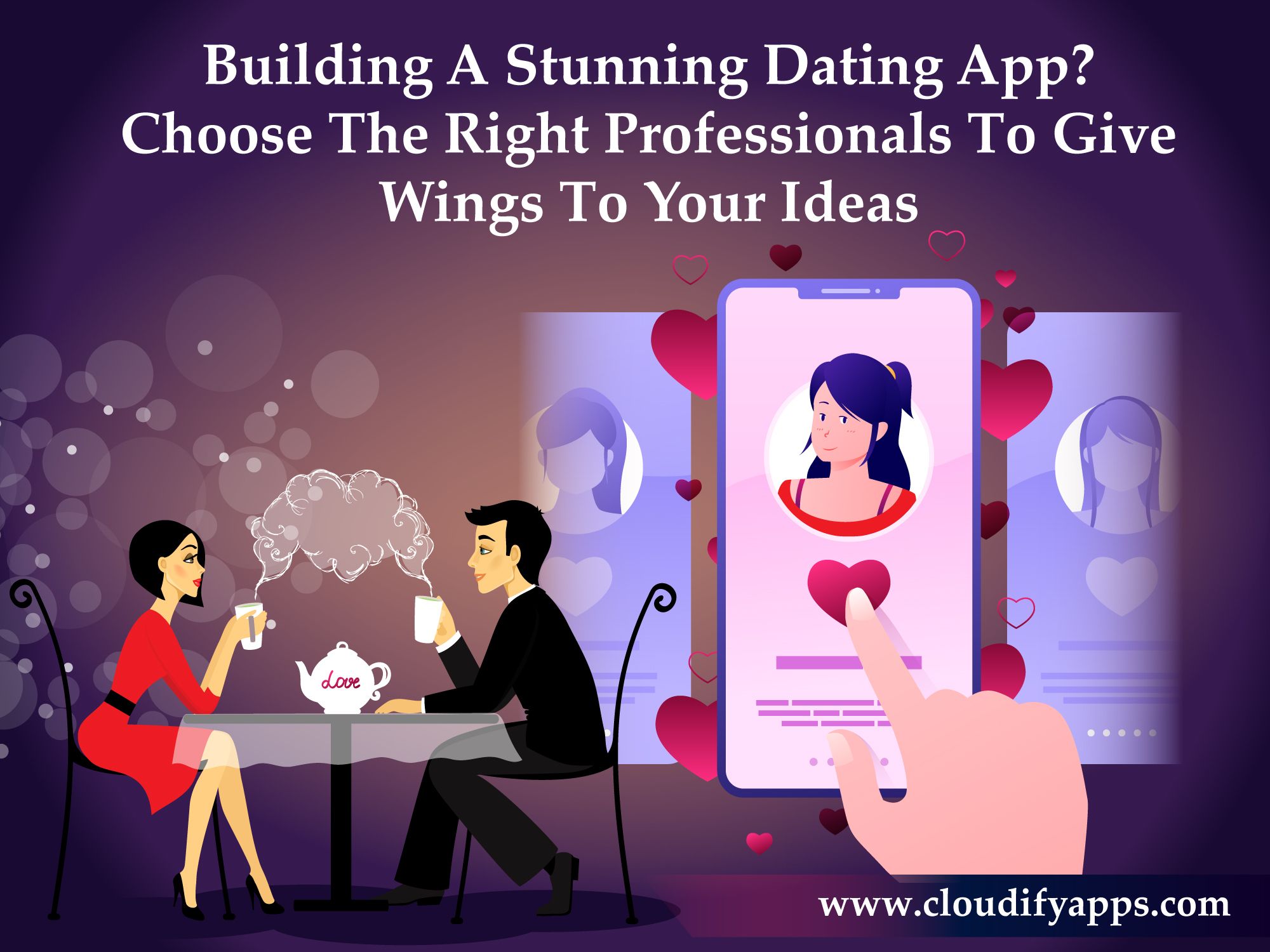 Building a Stunning Dating App? Choose The Right Professionals To Give Wings To Your Ideas
Introduction

The more the millennials are glued to smartphones and laptops in the new normal of post-COVID lifestyle changes, the more they have started feeling deprived of love and comfort. The older singles have become sensitively concerned about the uncertainty of life post-Covid. People are desperately seeking love and compassion in their lives.

Dating apps are making things easier to find a partner or match with a partner based on specific mutual/common preferences, which might have taken a long time if a person does that physically on his own, just depending on luck/fate. Unlike the olden days of blind dating, they can pre-screen a prospective mate under several guiding parameters of choices, be it geographical proximity, age, body type, education, or social status.

Market analyst Statista reported that the online dating app market was priced at USD 3601 million in 2021, with a projected growth to USD 4744 million by 2025. So no wonder people eyeing for a share of the pie are desperately looking for dating app development that can catapult their business revenues to new heights previously unthinkable.

Some Relevant Statistics About Dating Apps From The Recent Past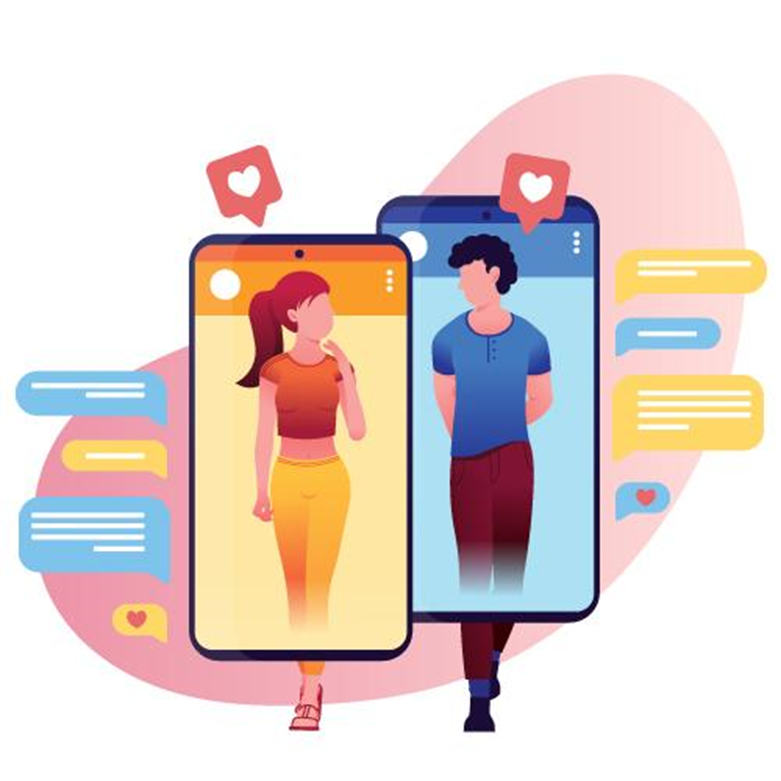 According to a poll conducted among Indian respondents by Rakuten Insight, 47% of the sample group of people aged 25 to 34 used dating apps in September 2020.

In February 2022, the online dating app Quack Quack saw almost 16000 daily downloads, roughly 4.6% higher than the corresponding figure for Tinder. Grindr and Aisle have seen an increase of 27.3% and 6.4%, respectively, compared to the figures in February 2021.

The global dating app market is anticipated to reach USD 8.4 billion by the end of 2024, as per a report released by "Research and Markets," with a CAGR of 6%.

India is not trailing behind in the usage statistics of dating apps. QuackQuack scored an average of 14900 downloads during the last six months, up over 40%, while Bumble downloads increased by 60.8%.

"Top dating apps in India have secured a 7% YoY growth over the previous three years with surges in downloads of over 20% during the lockdown," says Indian Head of Business Development for App Tweaks. The amount of money spent on dating apps by consumers has steadily increased.

Are You Too Looking For Dating App Development Software?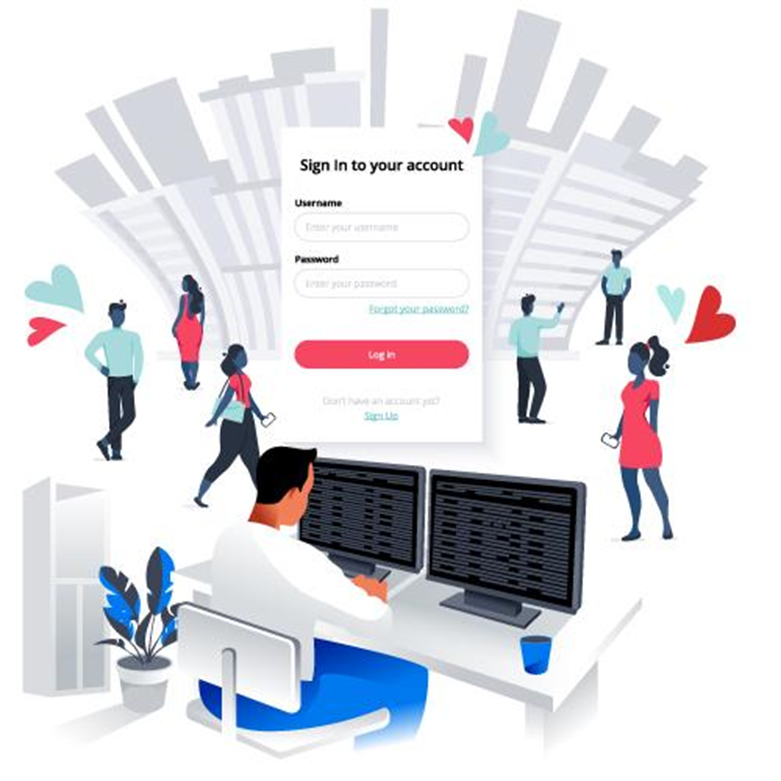 The booming business of online dating apps like Tinder and Bumble during the global pandemic has raised many eyebrows. Many prospective brand builders and those who wish to improve their fortunes in business have started looking for dating app development. With an estimated worth of USD 10 billion and USD 8 billion, these two companies have set records of revenue that can be earned by making people meet each other.

The dating app development software cost is determined by the dating app's list and production plan. Premium attributes can be gradually introduced while keeping the basic features protected. For example, you cannot release a product without an inbuilt chatting feature, but in-chat adverts can be introduced later.

To create a solid dating app, organized and secure methods have to be followed. Your strategy would undoubtedly be justified if the excellent quality was implemented. Today's platform choices enable the creation of both hybrid and native applications.

Any custom software development project necessitates budgeting. The following points often determine the price of creating a date submittal:
1. The unique approach of development
2. OS platforms to build on (Android/iOS)
3. Location and compensation to the developer(s)
4. The complexity of the app
5. Scope and features offered to the users
6. Ready-to-be-installed type modular and pre-packaged solution
7. Richness of UX
8. Availability of global payment gateways
9. Upgradability to premium paid versions

All of the above, in turn, depends upon the right developer company, if outsourced, and the right team of developers to whom the task is assigned.

Two ways to do this can be as follows:

Getting It Done By Your Own Developers

This approach is characterized by:

The cost saved by avoiding outsourcing
Needs formation of the assigned group within the company
The cost incurred on validation of skill sets and CVs of existing people for the new task
Allocating new workspaces and processes
Chances of failure in time-to-market goals and loss accruing of that

Outsourcing The Project Of Dating App Development

Outsourcing is among the most efficient methods for obtaining a high-quality application at a cheap cost. First and foremost, you will work with a homogeneous team of experts who are already familiar with one another, have built solutions comparable to one that you might be looking for, and can perform and complete every step without your active supervision.

By hiring remote developers who build dating app, you can stay focused on your existing line of business while the hired team of dating app developers takes care of the work offering the most satisfactory outcomes.

The team selects the appropriate technology stack, designs high-level specs, does high-quality programming, performs all necessary tests, and submits your product to the relevant app store. So, in a nutshell, you receive a complete set of services as well as a predicted development consequence.

Why is Outsourcing a Better Option For Dating App Development Software?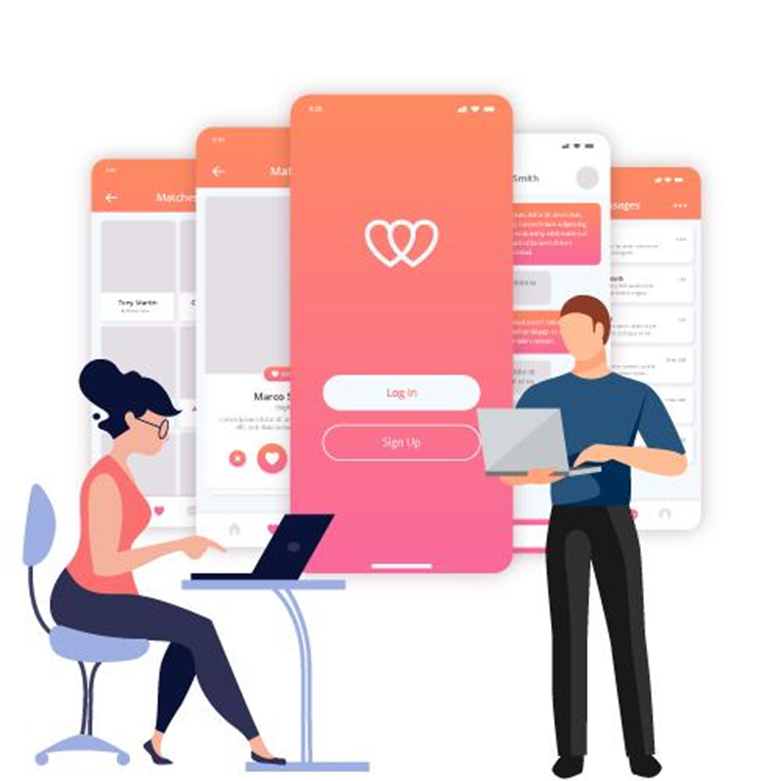 Following are the advantages of outsourcing the project of dating app development:

You get to interact with a team of professionals who already have the necessary domain knowledge and skillsets.

The dating app development company has expert domain knowledge and the resources and tools to benchmark market-leading apps like Tinder, OkCupid, Bumble, etc., and know what could be your expectations over and above the existing or at least those seen in the biggies' offerings.

Each one of the team of dating app developers being result-oriented in their product offering will be able to address your concerns in a much better way.

They will be able to comply with strict deadlines to build dating app since there's no warming up as it could be when assigned to in-house developers.

Development Nitty-gritty To Be Aware Of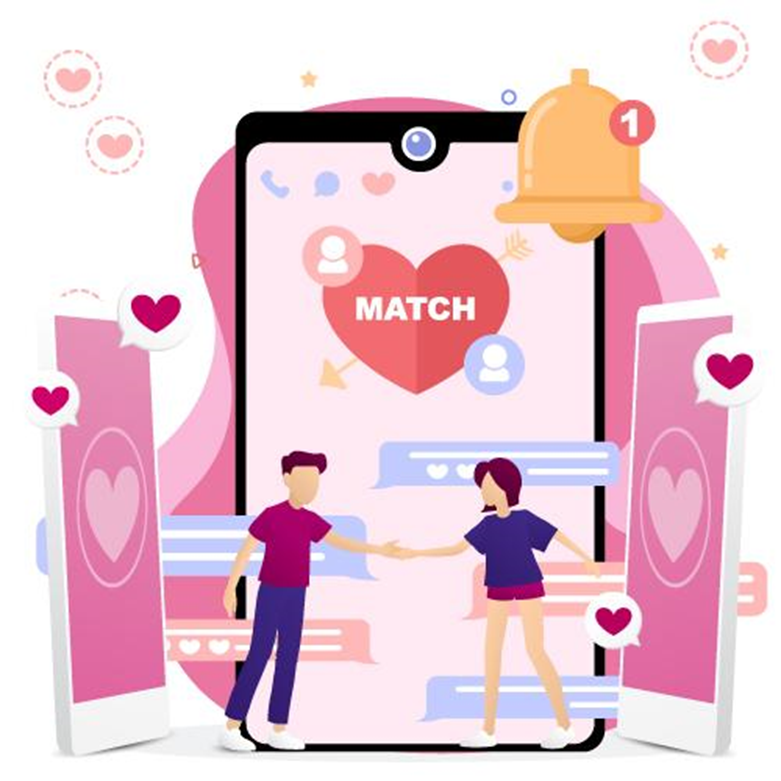 Dating app development calls for a holistic approach involving synergies among the following team experts:

Mobile developers (Android/iOS)
HTML/CSS developers
UX/UI designer
Scrum master
Quality Assurance engineer
Business Analyst

How You Get Involved In The Development Process

Discovery phase

It is a pre-development stage. At this stage, the Business Analyst will assist you with identifying all of the unknowns associated with your project, as well as investigating the intricacies of other dating apps that are likely their market competitors and the essential features they provide. Paying adequate attention to the development strategies at this phase may save several pitfalls later, which could otherwise affect the quality of your final app.

Project Vision

After completing the discovery phase, you'll have a well-crafted list of project requirements and specifications, including details on the required tech stack, monetization plan, and app legal requirements, as well as a well-crafted project vision. The discovery phase allows you to test your ideas, decide on a feature set, and anticipate potential development risks.

Choosing The Optimal Methodology To Build Dating App

There are several methodologies of dating app development software such as Waterfall, Kanban, Scrum, etc., out of which Scrum is purportedly most productive. This is because it allows developers to break down the development process into relatively short iterations with a set time limit.

Sprints are the names for these iterations. A set amount of development work will be completed during the sprints, and you will receive a portion of the application. After a few sprints, your dating app is finished and ready to be launched into the scene/market.

Designing For Most Compliance

Dating app development software must ensure utmost compliance to protocols set forth by Google Playstore and Apple App Store. These involve app safety, payment methods, design, performance, and privacy. App Store will want your app to run on their latest hardware and software, complying with all legal requirements.

Apple will not allow your dating app to be published on its App Store if it fails to clear certain benchmarks. An app that uses system resources inefficiently, thereby degrading user experience from overheating or battery draining, will not be published. The dating app that asks the user to disable some core system features won't be allowed to publish.

Deploying The Best Matching Algorithm

All dating apps strive to present you with the best partners based upon your choice of parameters. The underlying code collects data from the user and matches it with the profiles already in its database for the best match. The search can even include social media profiles for a further curated match if the algorithm is so written.

Offering For Paid Curated Matches

As a monetization strategy, a specific dating app can offer to come up with curated matches. The free version may allow you to find a limited number of profile searches per day. On the other hand, you shall have to subscribe with payment to go beyond such limits and unlock exclusive app-specific benefits like mutual likes and others.

Having Geolocation Enabled To Build Dating App

Exploiting the power of geolocation APIs, apps like Tinder and Bumble allow their users to find their matches in their geographical proximity. This feature is sought after as you can find your mate close to your physical location.
Privacy And Confidentiality Of Anonymity

As dating apps collect the personal information of their users, including their sexual preferences, assurance of privacy and confidentiality is paramount for an app to be credible in the market. Data leakage may come with the loss of users.

Anonymity can equally be a choice of people creating fake profiles for mischief, casual sex, and those who are shy, not willing to share too much of their preferences. The app can provide features that will check the social media profiles of a user to make sure that they are not creating fake profiles.

The app can be so designed that the users need to share a few important information while registering but can share more with their prospective matches.

Embedding Elements Of Compelling Features

Features like the following may be hard to resist in a dating app:
The user can upload all his FB pictures to his profile
Getting real-time updates from geographically proximate users
Ability to watch match's streams to know them better
VR dating through video calls for preliminary screening of a prospective match
Suggesting daily matches

Knowing About The Testing Challenges

The market is flooded with an overwhelming variety of Android devices, and it becomes impossible for the developer to test your app for all of them. Based on the hardware concerned, the app can work differently because of some custom settings.

However, this is not the developers' fault for not being able to test your app for a particular device model, and that too can be fixed with tech takes. But knowing such issues beforehand saves your peace of mind.

Release Hiccups And Marketing

Both Android and iOS app stores have a cycle time for onboarding a new app. Your app may face rejection for non-compliance, which has to be set right will all that is being asked for.

Once approved, the app may attract negative reviews for a feature the users are not liking. You have to deal with that as negative feedback is more commonplace in the real world. Bug fixes might be necessary, and your developers must have offered you a maintenance option for that.

Despite your app being the most desirable ones in the market, it will still need some marketing before users take notice of the new entrant. Allocate some of your budgets towards this.

Conclusion

With the digital revolution making higher and higher waves, people will be more involved with the virtual space and choose many digital tools to augment their ability to interact with the world around them.

Dating apps will continue to make new strides in fading boundaries between two people and get away with the social stigma attached to many relationship types. People will be more empowered to reach out to their soulmates from the comfort of their homes, knowing them better before actually meeting them in person.
So investing in designing the latest dating app and making it successfully earn money for you makes sense. You need to conceptualize what your app should offer and how different it is from what the biggies offer. Rest assured the balance can be tailor-made to your aspirations by the right team of dating app developers who can deliver dreams.
---
Popular Tags
Recent Posts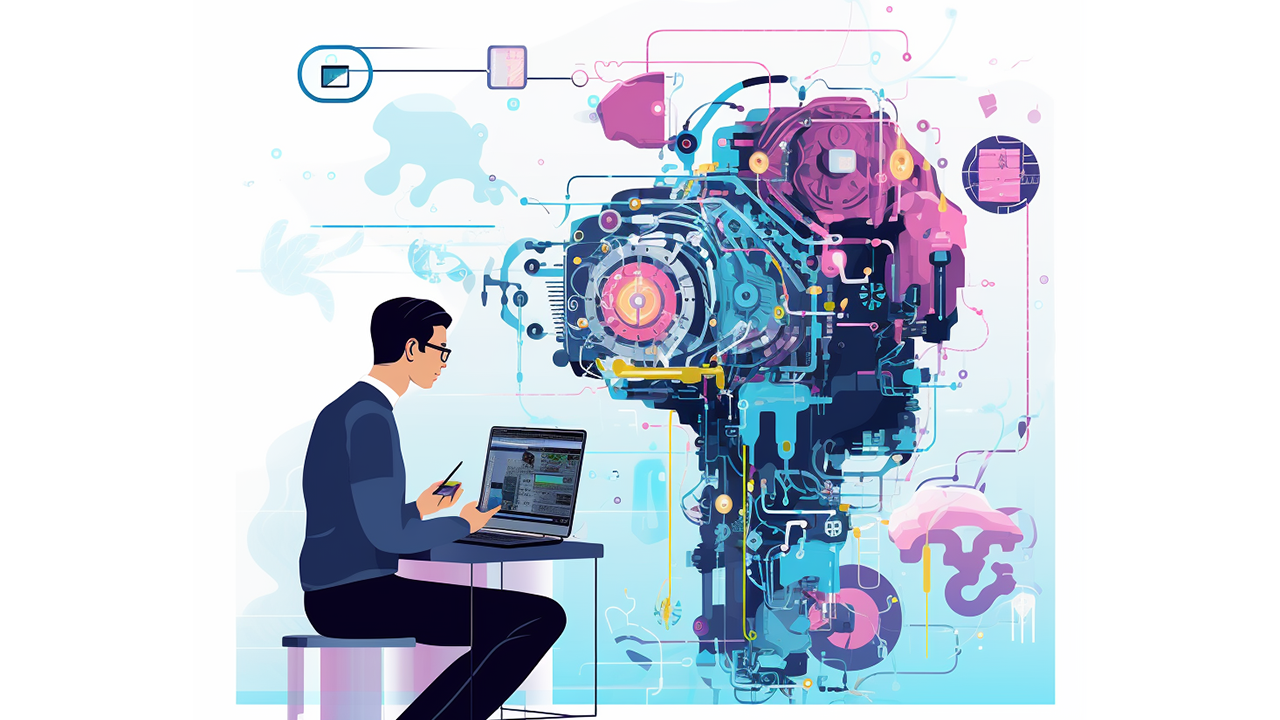 Introduction In the evolving landscape of artificial intelligence, keeping chatbots and digital assistants informed is crucial. Retrieval-A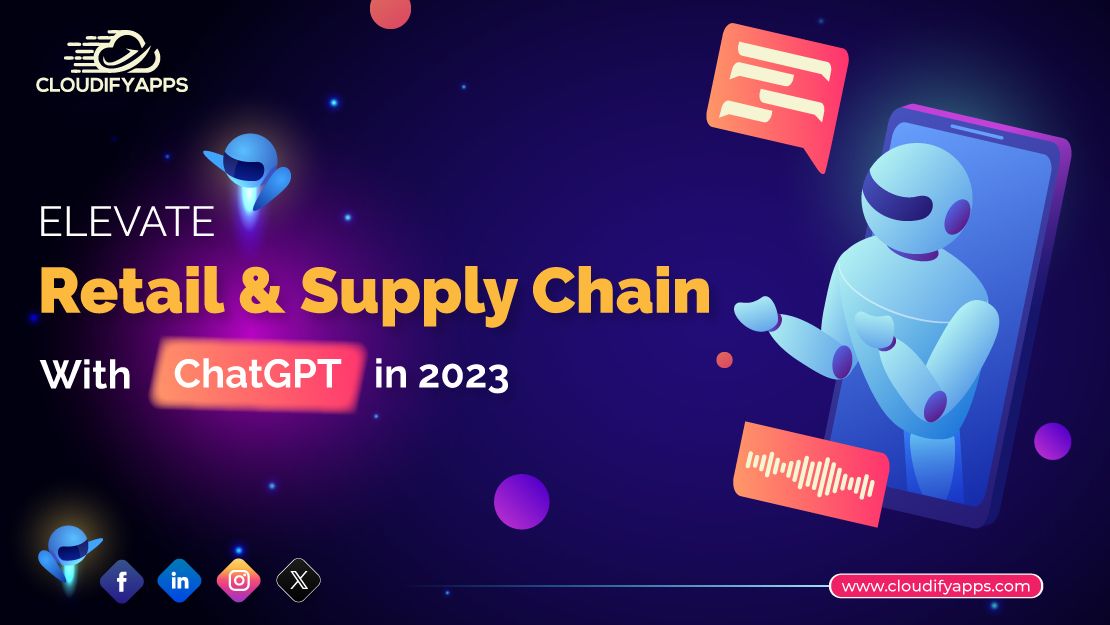 ChatGPT has emerged as a groundbreaking tool in the realm of artificial intelligence, offering capabilities that extend beyond mere chatbots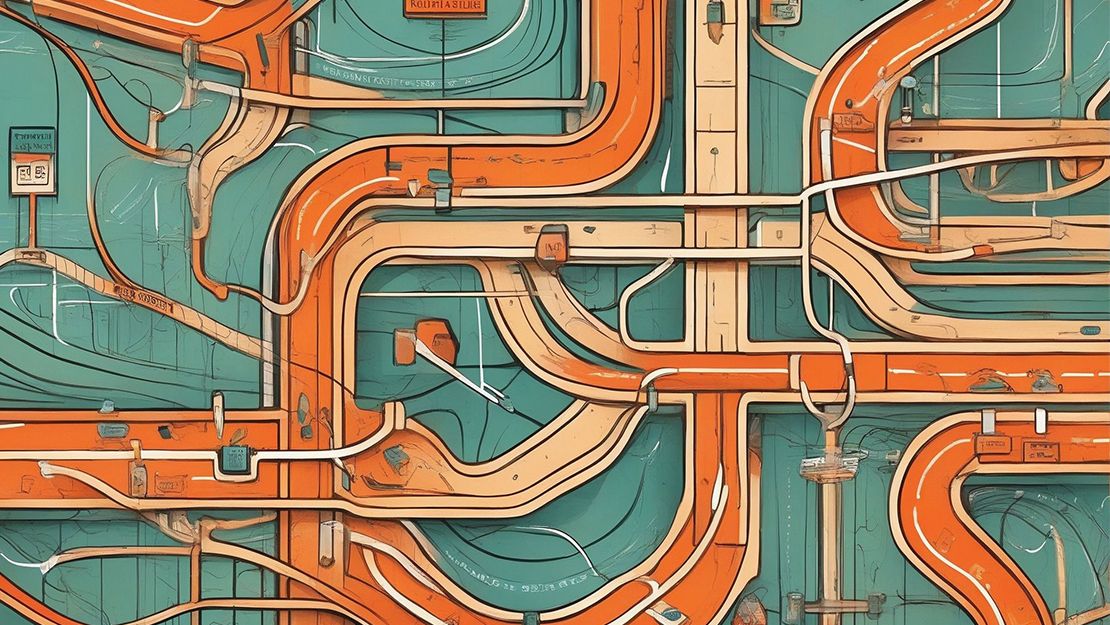 If you're a developer working with Laravel applications, you know how important it is to handle routing efficiently. The good news is that t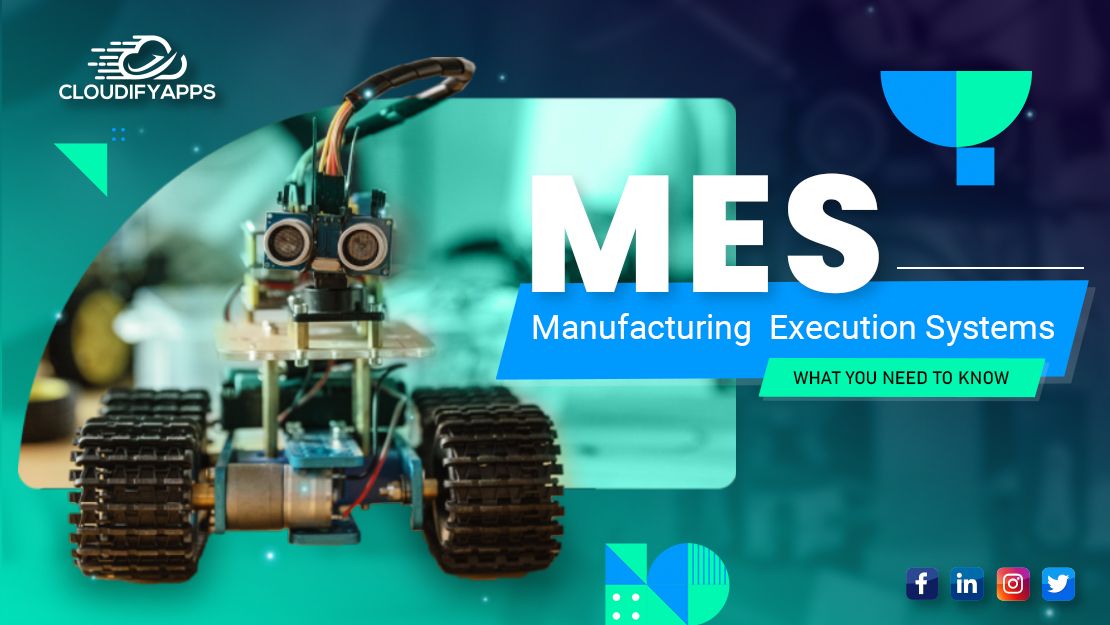 A manufacturing execution system (MES) is a software solution that helps manufacturers track, monitor, and control the manufacturing process