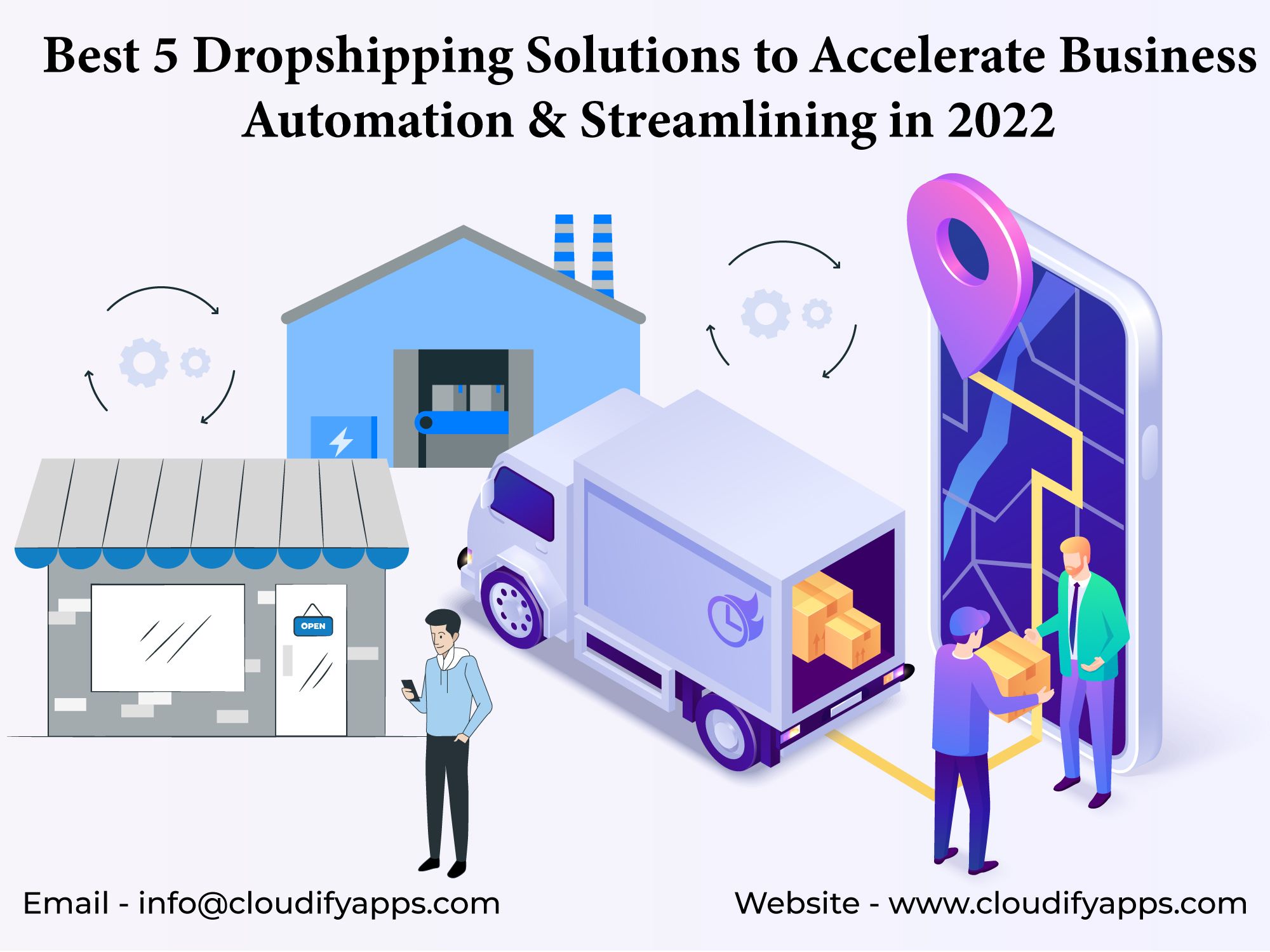 Best 5 Dropshipping Solutions to Accelerate Business Automation and Streamlining in 2022
Introduction:

Dropshipping is a business where you're a shop owner, but you don't need an inventory of goods to sell. You simply need contacts with manufacturers or wholesalers who'll directly ship the products to the respective customers.

You as a retailer have no control over the quality, storage, or shipping, but you can hugely cut down on the cost of owning products, staff, and a physical brick and mortar shop.

Earning profit in this business is easy. Since you don't incur any of a traditional shopkeeper's costs, the difference between the wholesale and retail prices is what you earn.

This might look simple on paper, but to reap the full benefit of this business, you would want to automate it. With the IT sector advancing with leaps and bounds, there are more than a handful of ways to automate it, be it with the help of pre-programmed scripts or software.

To quote The Enterprisers Project, "At the start of 2020, few of us thought digital transformation would become such a critical part of our business. The pandemic has accelerated investment in transforming everything as a means of survival."

The pandemic really opened our eyes to alternative ways of earning our livelihood, with physical business shoved out of the way. Ranging from work-from-home schemes to freelancing jobs online, no leaves were left unturned.

Dropshipping, coupled with e-commerce, proved to be valuable during this period, so we'd encourage everyone to try them out if they're still looking for work.

Why Automate Your Dropshipping Business?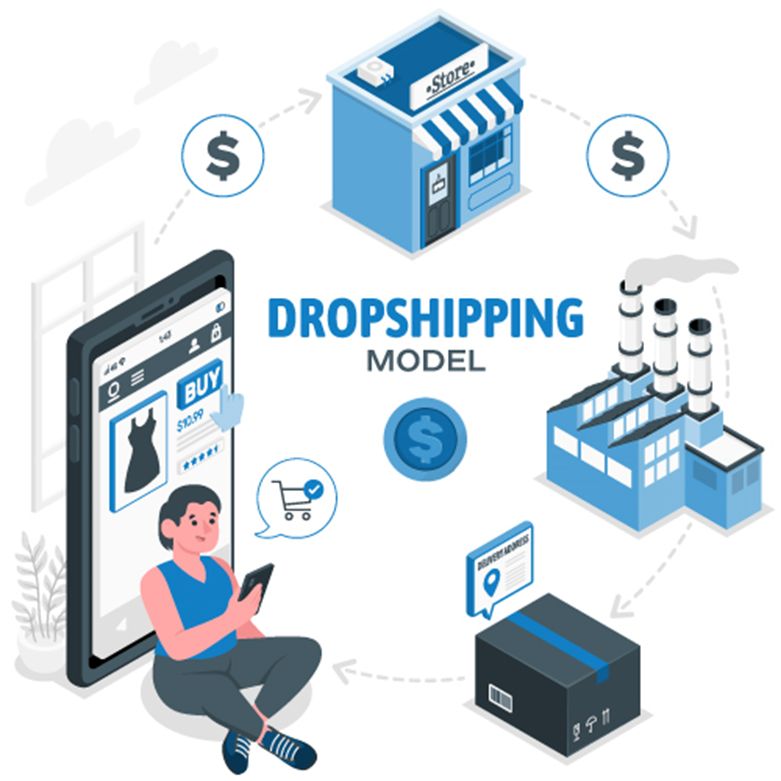 Save Time and Money:

It's a no-brainer that managing a business is an ordeal, even if you don't physically need to organize products and staff. It's the same case with the cost since individually managing everything requires more money than a single, robust framework that does it all for you.

Learn More About E-commerce:

Automatic dropshipping software can get you in touch with the processes through which e-commerce businesses run. Furthermore, the companies that make this software usually have their blogs or YouTube channels to serve as resources for the unversed.

Redirect Your Focus:

Once you automate the manual labor, you can finally focus on the growth of your business, customer experience, and marketing.

Global Dropshipping Trends in 2021: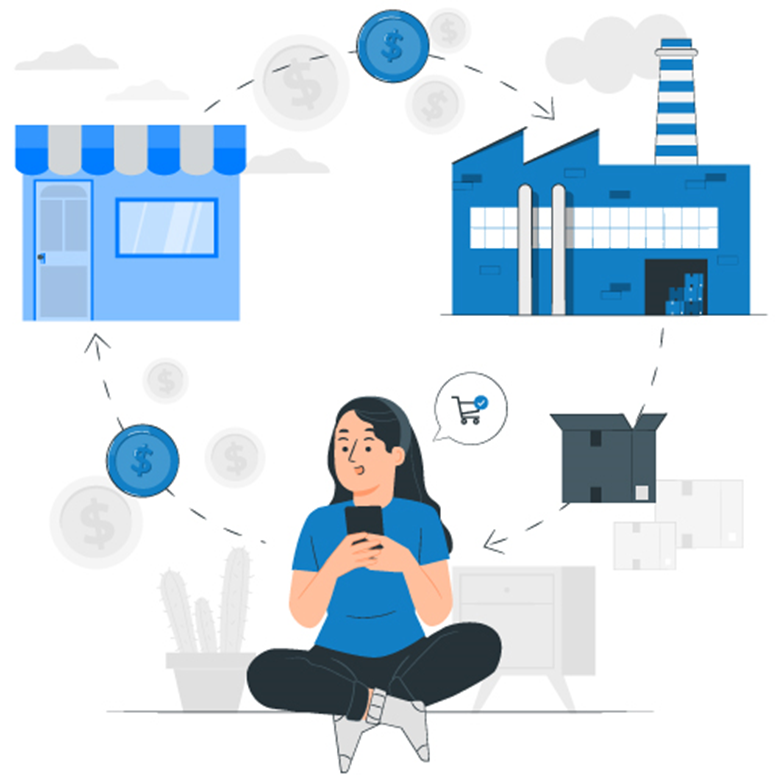 Recent studies by Statista show that there have been more than 1.7 million drop shipped products in America, the highest in the bunch, followed by Europe, Oceania, and Asia. Shopify was the leading in terms of sales among the various platforms, followed by Oberlo.

Things have come a long way since 2018 when the total business from dropshipping alone was 102.2 million USD. It is expected to grow up to 28% by 2025 for several reasons. Here's why:

Increase in online shopping after it had proven its reliability to the people, especially during the pandemic when physical shopping was out of the question.
Rise in cross-border e-commerce trade, which directly influenced the demand for dropshipping.
Growth will especially be seen in Asian countries since the delivery of smartphones to every household has made people better acquainted with online shopping. An increase in disposable income in middle-class households plays its part too.
The fashion segment is estimated to grow due to globalization and changes in people's tastes and preferences.
New business owners prefer to use the method of dropshipping to avoid the hassle of maintaining a shop, products, and staff. Investors are in favor of this too.
The North American market has been ascending due to the recent introduction of mobile-ecommerce, virtual assistants, and chatbots.

With the information we presented from numerous reputable sources, it's evident that dropshipping is a highly profitable business right now, and it'll remain so in the near future.

How We Expect 2022 to Treat Dropshipping :

As of December 21st, Expresswire estimates Dropshipping Business to impact the global economy significantly. The CAGR is predicted to skyrocket for the next 4 years till 2025. So now is the best time to get into this business if you're unsure when to start.

Key players have adopted newer strategies that can cause the market to rise over projected horizons. For example, North America will continue to produce more income through drop shipping due to the adoption of advanced, new technologies and the presence of prominent players in this particular segment of the market. While NA shall provide the highest income, Asian countries are expected to grow with the highest CAGR during 2022.

We've provided a small list of viable products to have high demands in 2022 :

Attractive and valuable products under the price of USD 10.
Water products that aren't available on Amazon or more common e-commerce sites.
Useful products whose utility can be felt by the customer even if the price is high.
Tech items Luke smartphones, computer accessories, and the like.

How to Automate Your Dropshipping Business :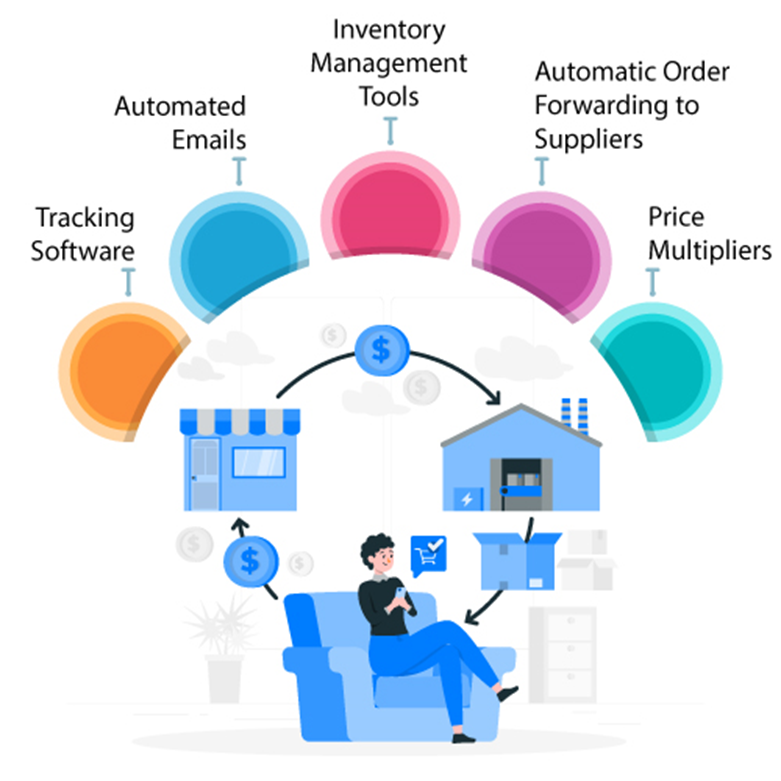 We've covered in detail the software you can use to automate your business in the near article, but there are other ways to do that too. Here's how :

Tracking Software:

Competent sellers always send their tracking information to the customer upfront. This can be pretty tedious to manage manually. That's why automatic tracking software is necessary.

Once the seller leaves his tracking ID to you, the software automatically forwards the information to the client. It's always better to provide the client with the tracking information before they get the chance to ask for it.

Automated Emails:
You're probably already familiar with this. This is what various companies use to send you newsletters, promotional offers, and advertisements(even if they end up in your spam folder!)

You can use the same trick to automate the emailing process of sending your customers great offers and even other necessary emails regarding the delivery of products, payments, and others. You can leverage your existing customer base with this method.

Inventory Management Tools:

Managing the inventory can usually have many problems due to the human era. You can simply check the stock and the availability of goods every hour, and that's all it takes for the customer to get hit with an 'out of stock' message even if you assured him that it was available.

That's why inventory management should be used to get product lists in real life. An ideal software should also mark unavailable products out of stock on your website. As a business owner, if you provide reliable service, it'll boost your company's ratings.

Automatic Order Forwarding to Suppliers:
Forwarding orders to each seller is a lot of hassle if you're doing it manually. Not to mention, it's time-consuming as well. If automated software or scripts can do everything else, this task too is something you can trust that software with. It's instrumental when your business has grown to the point of selling hundreds of products a day.

All you need to do is choose the mail template once, and the software will do the work for you. It takes the order details from the customer, fills the template according to it, and passes it over to the seller, all without you needing to press a single key.

Price Multipliers:

Lastly, software like Oberlo has a functionality where you don't even have to set a price for a product. The software does the research for you by examining the global pricing standards and sets a price accordingly.

The rules don't always work with pinpoint accuracy. There's always room for errors, so you might want to look at it before posting. It also helps if you give the price range in small numbers, like USD 1-2 instead of USD 1-5. That way, the AI can do precise calculations.

Top 5 software to Automate your Dropshipping Business:
Etail Solutions:

This high-end software is for merchants who use many channels to fulfill orders. It was established in 2010 and has come a long way as a centralized business management software. It can condense all your channels into one single interface, including e-commerce websites like Amazon or eBay. It uses the Etail Vantage Platform to execute all of this.

Prominent Features:

Automates all the regular procedures like inventory management, updating stock lists.
Manages the different channels without you needing to contact the manufacturers for updates
Although a trial period isn't available, you can request a demo version to familiarize yourself with the software and determine if it works for you or not.
Every order is rerouted to the most profitable path.
The most profitable shipping option available is shown.
It can build on the system you have in place. So no starting from scratch.
Makes decisions based on factual data.
Listing and price displays are based on the regional availability of inventory.

Dropship Commerce:

This software has been there since 2011 and is still gaining its fame as more and more business owners benefit from it. It's aimed at medium-sized business owners.

However, this software needs a heavy investment as the package ranges from USD 3000 to USD 12000 annually, which doesn't include the extra cost incurred on integrating more trading partners into the system.

Prominent Features:

The customer integrates their business with the software before accessing its tools like analytics and inventory updates.
Their customers include some of the most respected sellers from around the world.
CommerceHub acquired them in 2020.
15000+ most prominent retail players are connected to it.

Inventory Source:

This software survived the test of time after being released in 2002, making it one of the most prominent automation software for dropshipping. It is pretty trustworthy, with flexible price tags for business owners of every creed.

Prominent Features :

Their standard package is entirely free. So you can try your hands on this and upgrade whenever your business needs it.
350k products are transacted through their system from 180 suppliers.
They have 6 different plans to choose from once your package needs an upgrade.
It works well for all major e-commerce conglomerates like Amazon, eBay, or Walmart.
Orders are automatically placed and tracked back to check for any errors.
Inventory is synced automatically without needing to contact individual sellers.
Products are automatically uploaded to ecommerce stores with relevant images and information.

Hublogix:

Another great software was previously known as Ecommhub. It minimizes the effort required for maintaining inventory, orders, delivery, and tracking.

Prominent Features :

Supports integration with platforms like Shopify and ecommerce companies like Amazon as well.
Shipment details and inventory status can be tracked in real-time.
They're cloud-based software.
They provide email support as well for agencies and enterprises.
ChannelAdvisor acquired them in 2017.

Oberlo:

Founded in 2015, it is another sought-after software that enables you to import products from websites like AliExpress directly. Their plans start from USD 29.90 per month. You can use the explorer plan for free.

Prominent Features:

You can import products into Shopify using Oberlo.
You can edit product listings or place orders individually.
It boasts a clean interface that's easy to navigate.
More than 100 million pieces of software have been sold through it.
They have 24/7 customer support along with a free chrome extension.
It's also available in 6 different languages.
There is a real-time tracking system and automatic CAPTCHA solver while bulk placing orders.

Conclusion:

With the help of the software we've mentioned, dropshipping can be made easy and hassle-free so that you can shift your focus to advertising and marketing. Platforms like Shopify are the go-to places if you're looking forward to getting into dropshipping. Expensive products are especially drop shipped, along with fashion products and tech.

We would close the article by saying that the market is in the best position right now. With the help of automation, dropshipping might be the only business where you can earn even after putting in a relatively low effort since the machine is doing most of your job. What you need are market knowledge and sound marketing practices. Try these methods, and you'll run a business alone.
---
Popular Tags
Recent Posts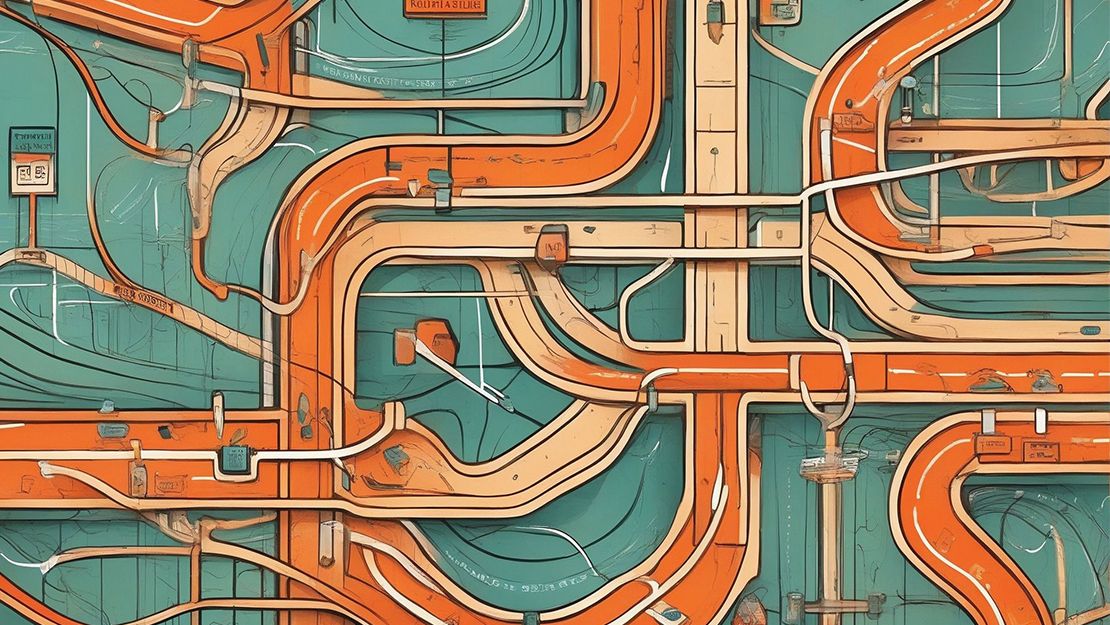 If you're a developer working with Laravel applications, you know how important it is to handle routing efficiently. The good news is that t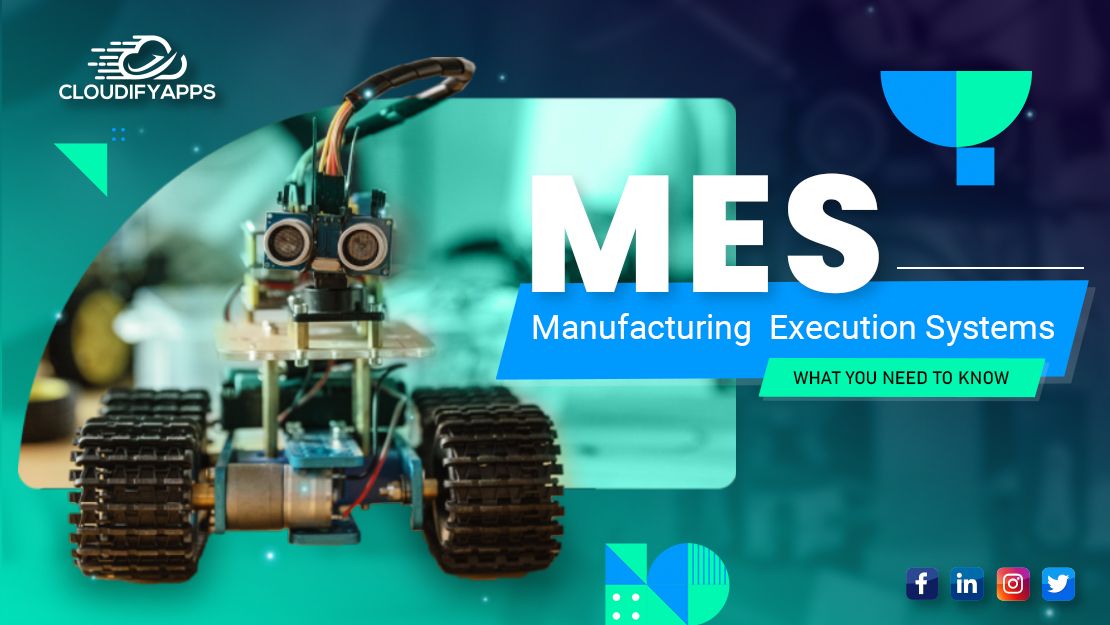 A manufacturing execution system (MES) is a software solution that helps manufacturers track, monitor, and control the manufacturing process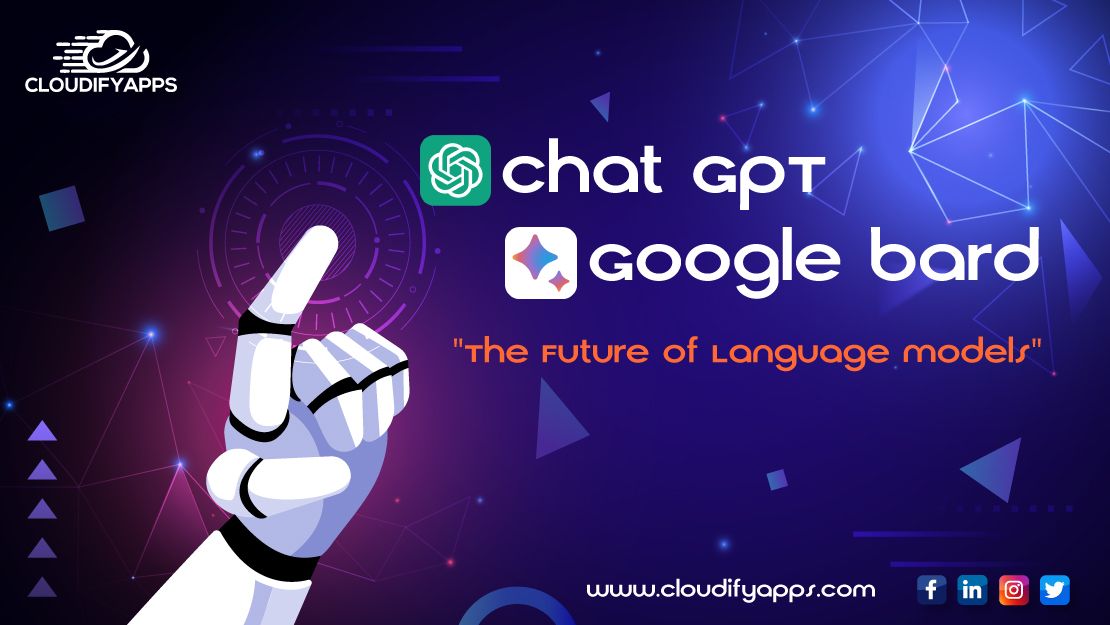 In recent years, there has been a surge of interest in large language models (LLMs). LLMs are a type of artificial intelligence (AI) that ca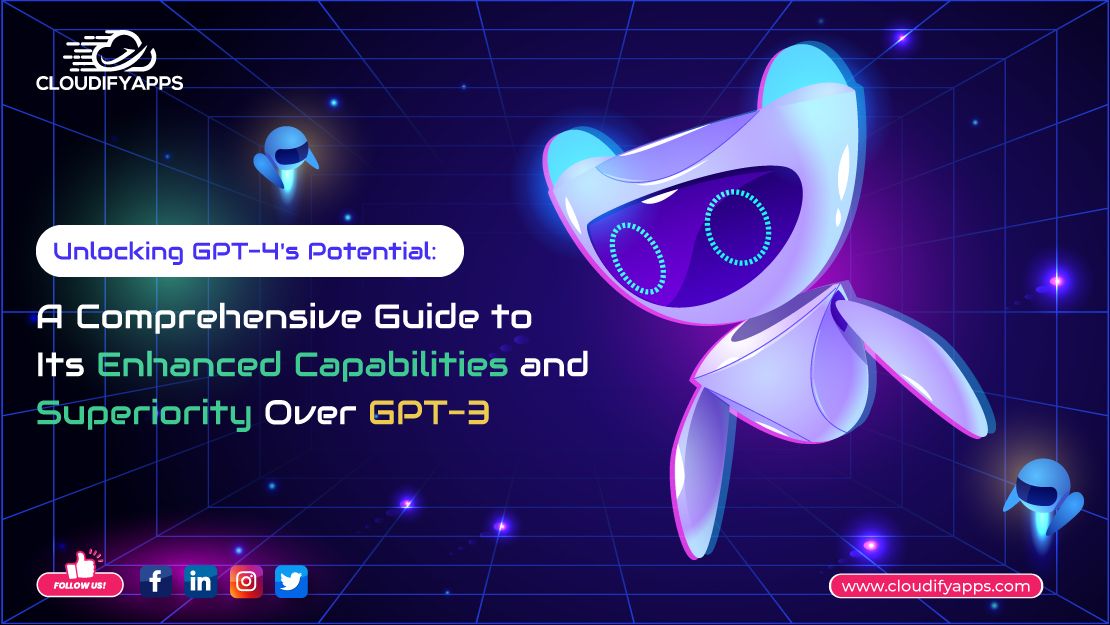 The AI community has witnessed significant advancements in recent years, and the latest offering from OpenAI, GPT-4, has taken the world by