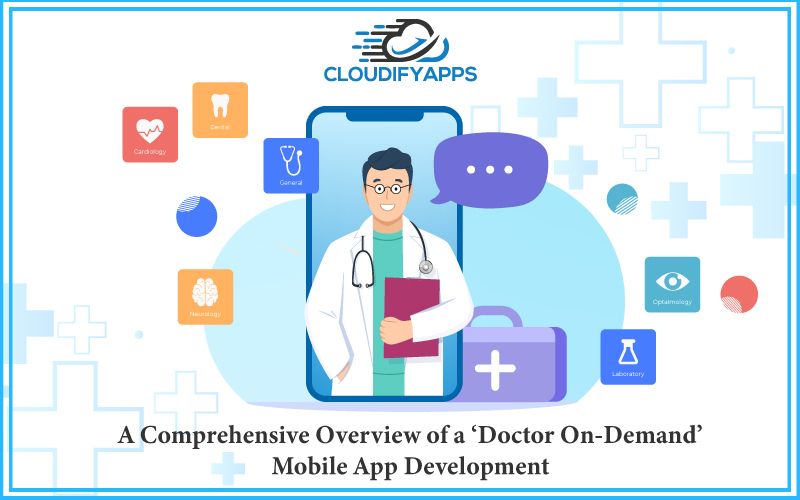 A Comprehensive Overview of a 'Doctor On-Demand' Mobile App Development
Introduction

Medical industry has seen a revolutionary transformation in recent years as technology has brought medical help to the hands of anyone. The on-demand doctor applications enable individuals to seek medical advice from doctors from anywhere and at any time. According to a survey of 800 physicians conducted in 2019, the adoption of telehealth solutions has increased by 340% at clinics. 79% of the surveyed patients have shared their positive experiences with these apps.

People in today's world are too busy, and as a result, they don't take proper care of their health. Even when they are unwell, they typically do not want to go to the doctor since their hectic schedule does not allow it. In these cases, all they need to do is open these applications on their phones and consult the doctors via a one-on-one video conversation. They may take care of their health in this manner even after maintaining and attending to all business and other commitments.

Benefits of Online Doctor Consultation Apps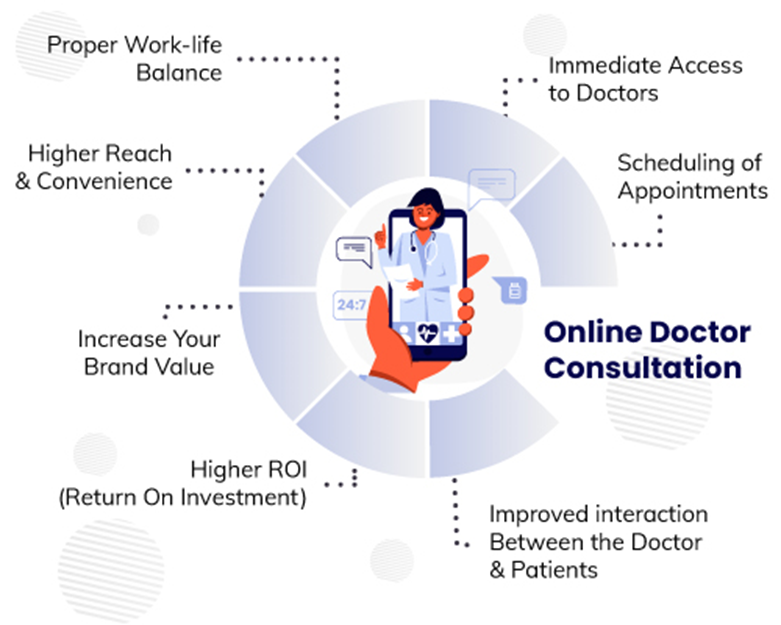 These online medical consultation applications provide a variety of advantages to those who install them. Let us take a look at the general benefits of these applications.

Immediate Access to Doctors

Patients may use these online doctor consultation apps to schedule an appointment for urgent medical assistance or routine care from anywhere and at any time. Furthermore, modern healthcare technologies are provided to doctors in order to maximize treatment results.

Scheduling of Appointments

You may verify your availability and time in these apps for doctors appointments and then act accordingly. Similarly, doctors might accept an appointment after reviewing their calendar. There is minimal risk of missing an appointment with these structured appointment records. This saves both parties time and effort in keeping in-office administrative documents up to date.

Furthermore, the doctors are sometimes late when you physically visit the clinics. However, in these applications, there are almost no such cases. The physicians are always available during the appointed hours.

Improved Interaction Between the Doctor and Patients

With the use of these applications, people will no longer need to travel to congested clinics. They don't need to make an appointment month in advance and then wait for the date to arrive.

Sometimes patients miss these appointments owing to unexpected workloads or other urgencies. In such cases, individuals must wait until the next date of appointments.

Another drawback is that they have to wait in queue for their turn. Online doctor consultation apps prevent all these. There is no need to go to busy clinics for consultations and follow-ups. Instead, sit in the comfort of your home and have a well-conducted interaction with your doctor.

Higher ROI(Return On Investment)

This application has shown to be valuable not only for patients but also for doctors. They reduce the exorbitant spending on hospital equipment, staff, and infrastructure. As a result, they can now get a higher ROI (Return On investment).

In this circumstance, the patients also have to pay lower fees to the doctors. When you visit a doctor at their clinic, they usually demand a premium consulting fee since they need to pay the clinic's operating costs. When doctors transfer their whole practice to online doctor consultation app platforms, they save money on numerous unnecessary expenditures, significantly reducing their consultation rates.

Increase Your Brand Value

The doctor appointment app development has provided doctors with an excellent chance to reach a larger number of people and establish their brand. It enables doctors to consult people across the globe. This helps raise the value of the brand and provides them with a better return at month's end. Doctors may also be able to obtain vital information about the patients, such as their email, contact information, and other key data points.

Higher Reach and Convenience

These apps have a significant impact across the country, particularly in rural areas. We have heard stories of deaths in remote places throughout the years due to a lack of medical assistance. The hospitals and clinics are located at far distances, and it takes long hours to reach there even before giving fundamental medical care. With these apps, all rural inhabitants can now seek assistance at any time, which might be critical in saving their life.

Proper Work-life Balance

Remarkably, doctors can engage with their patients via online doctor consultation apps even while they're traveling or working from home. These medical applications provide specialists the option of making virtual visits to their patient's homes to provide necessary medical treatments. It is easy to understand how this choice assists doctors in maintaining and enjoying a wonderful work-life harmony.

Features of These Apps for Doctors Appointments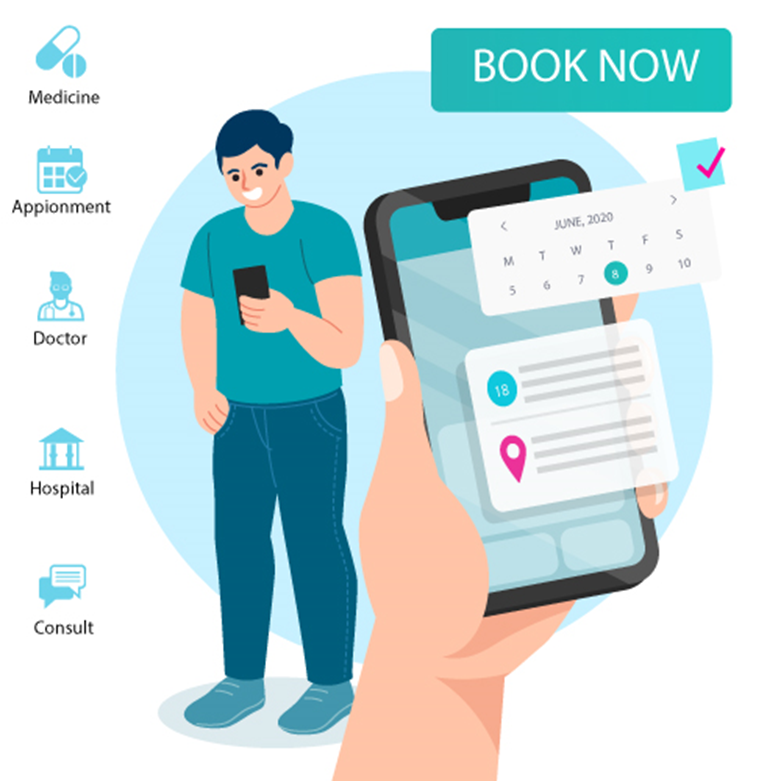 Patient App Features

There are possibilities for signing up/logging in with emails or other social network logins in these applications.
To create a basic profile, patients can fill up their basic information in this application, such as their name, sex, address, phone number, emails, and so on.
There are simple methods to chat and video calls your doctors for checkups and medical assistance.
Patients may book an appointment with a doctor based on their schedule and availability.
Patients can also find the locations of each clinic with geolocation or correct map guides.
Some applications provide incentives like vouchers or discounts to patients in order to attract more traffic and encourage them to use these apps.
Patients can also filter and search the clinics or doctor profiles based on their location, ratings, specializations, or other characteristics.
The ability to follow the physicians in real time was just introduced. Patients can now keep track of how far their doctor is and how long it will take them to reach your destination.
To avoid app desertion due to inflexible payment alternatives, many apps now include a number of payment methods such as a credit card, insurance, employee coverage, and coupons.

Doctor App Features

The doctors may sign up for or log into these applications using email or simply social media logins.
They can examine the appointment requirements and then decide whether to accept or reject them.
The video call quality is excellent, so there will be no problems throughout the health checkup. The diagnosis can be completed with great accuracy. There are other simple ways like chatting for patients to communicate with doctors.
Each appointment status is updated with time as finished, ongoing, or remaining. This allows the doctors to track the appointments and schedule them appropriately.
There is even a patient log manager. Doctors can easily save and manage their patients' prescriptions and use them whenever they need to.
The physicians can also keep a proper patient progression chart that includes the patient's health data and can help them determine how to proceed.
There is an option to check the total amount earned by the doctors.
Locating hospitals and clinics for patients and doctors.

Admin Features

The admin of the apps can validate all of the doctors' files and qualifications before granting permission to utilize the applications. Thus, all the doctors are trusted and verified on these platforms.
Manage the rights, permissions, accessibility, and other critical features of user and doctor profiles.
There is a feature that enables you to regulate the notifications delivered to the doctor and patients.
The administrator may also monitor and analyze how appointments are handled, mainly if they are appropriately attended to and completed on time. They might also look for timely payment records.
Make a website dedicated to medical news and content.

The Cost Required for Doctor Appointment App Development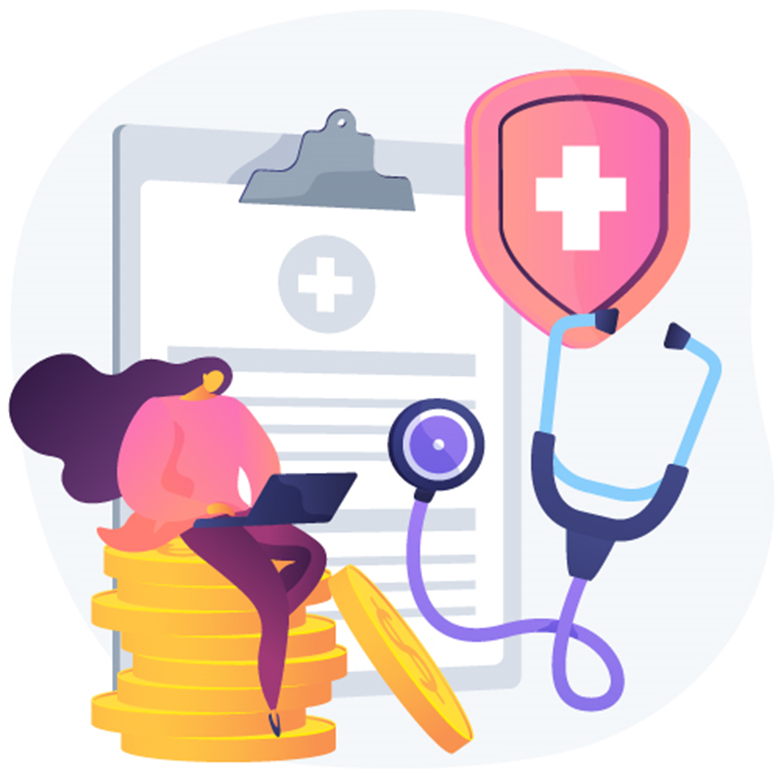 The entire cost of Doctor On-Demand Mobile App Development will be determined chiefly by the app's specifications and features. These may be adjusted based on your needs, and the price will vary accordingly. Several aspects are linked with building an online doctor consultation app, including the geographical location of app development and the availability of applications on numerous platforms such as iOS, Android, and Wearable.

For an MVP(Minimum Viable Product), a competent healthcare app development business may charge US$ 25000 and above. A full-fledged healthcare software platform with apps might cost up to USD 85,000. To obtain an accurate quotation, submit complete requirements and the specifications to leading healthcare app development firms and get approximate cost.

Location of Your Mobile Application Development Company

The entire cost of your application is heavily dependent on the app development company you choose to build your app: their geographical location, livelihood, average salaries, and hourly rates. If you outsource your development to a company based in the United States, the developers would undoubtedly charge more, but the hourly development rates in India are substantially lower.

Features On Your Application

When estimating the entire cost, keep in mind that the specifications you want for your application will be crucial in deciding the final development cost. The higher the specifications, the greater the development charges.

The Platform That Was Chosen For Deployment

The cost is determined by the platform you intend to launch your application. If you want your application to operate on both the iOS and Android operating systems, you'll have to pay for hybrid app development, which is a little more expensive. If you want your application to operate just on iOS or Android, go for native app development.

Project Management

To complete the development process, you must recruit competent project managers that can coordinate with the various processes and aid in the flawless synchronization of the projects. Moreover, you must have sufficient subscriptions to several platforms such as Trello and Slack for project development.

Third-party App Integration Charges

You should always incorporate third-party APIs into your app for better performance, which raises the app's development costs. For example, you will need to integrate payment gateways to provide customers with flexible payment alternatives in your app. You will also require social media logins, which need third-party APIs.

Maintenance Charges

To maintain a high-performing, bug-free mobile application, you must make significant investments in maintenance and monitoring. The more extensive your application is, the greater the charges will be.

How Can You Monetize a Doctor Consultation App?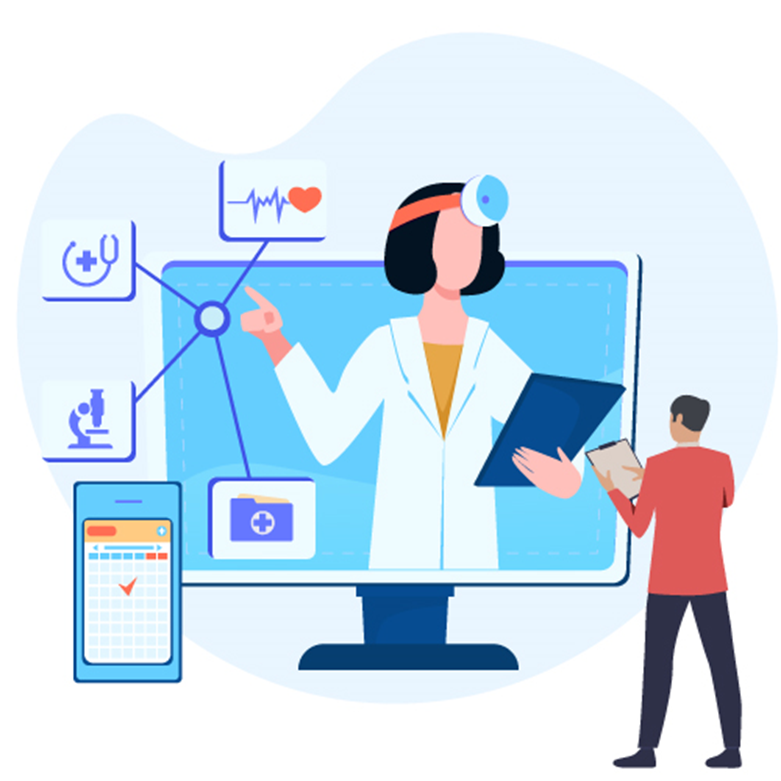 There are multiple reasons to develop these applications, one of which is to generate revenue. Let's look at some ways through which you can monetize these apps and earn revenue.

Software As a Service(SAAS)

Whenever a doctor or clinic seeks to use these apps in order to reach more patients and provide their services virtually, they must pay a certain amount of money to the app's rightful owner. The administration has granted permission for these clinics to utilize this software to provide their services. This is a classic implementation of the SAAS concept. As a result, you can charge the hospitals who join your app for their services in exchange for providing them with a platform to reach that many people.

Transactional Fees

These fees might quickly add up and make your app prohibitively pricey. So, use this approach only if you have a superb business model to justify these costs. Using this strategy, you may charge the customer every minute of their presence in appointments or checkups to generate more income.

Provide Memberships

Like any other mobile application, the monetization approach is also available here. You may provide consumers the option of selecting from various plans, each with its own set of payment options. Keep certain special features reserved for the more expensive profiles so that you can persuade consumers to buy paid subscriptions.

Furthermore, offer various tiers of membership. For example, you may have bronze, silver, gold, and platinum memberships and offer even more exclusive services to consumers who choose the higher-priced memberships. Users of your healthcare app may be charged a monthly or yearly subscription to access your services.

Conclusion

Keep the above-mentioned factors in mind while you design your application, and then decide which ones will be useful for you. Make certain that you only include necessary features for your target audience and that you do not spend money or development hours creating and building unnecessary specifications.
---
Popular Tags
Recent Posts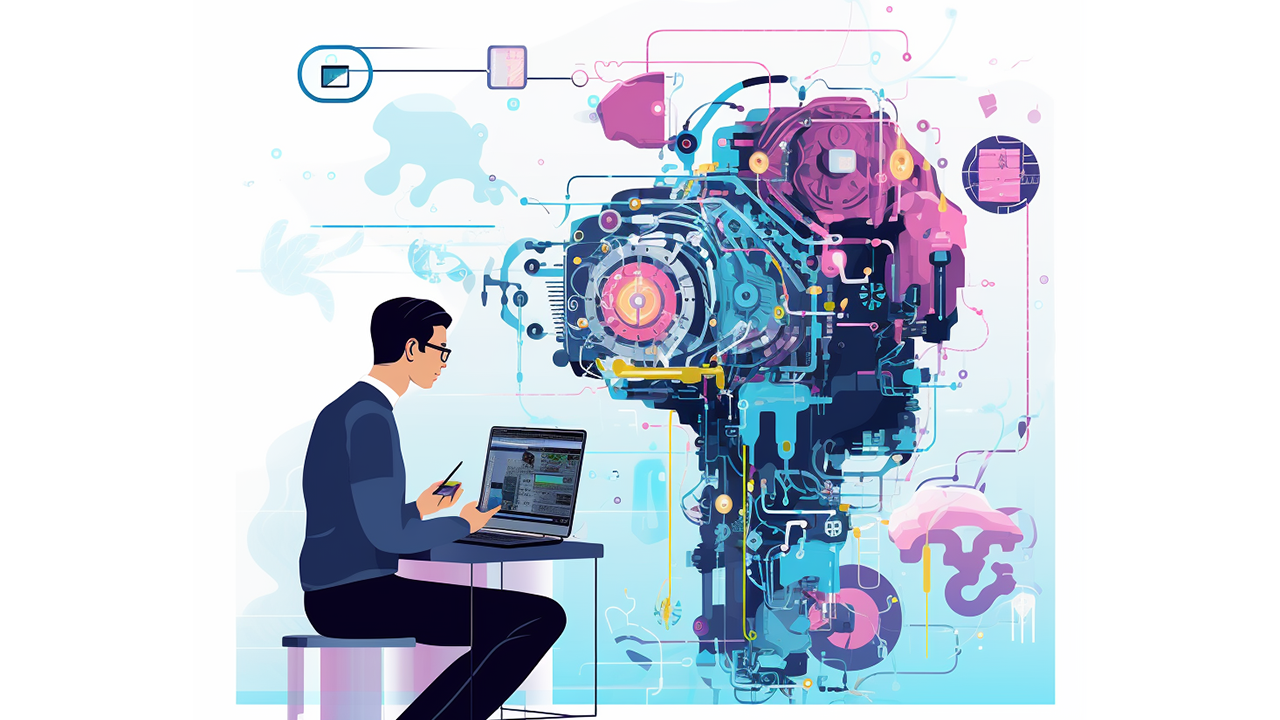 Introduction In the evolving landscape of artificial intelligence, keeping chatbots and digital assistants informed is crucial. Retrieval-A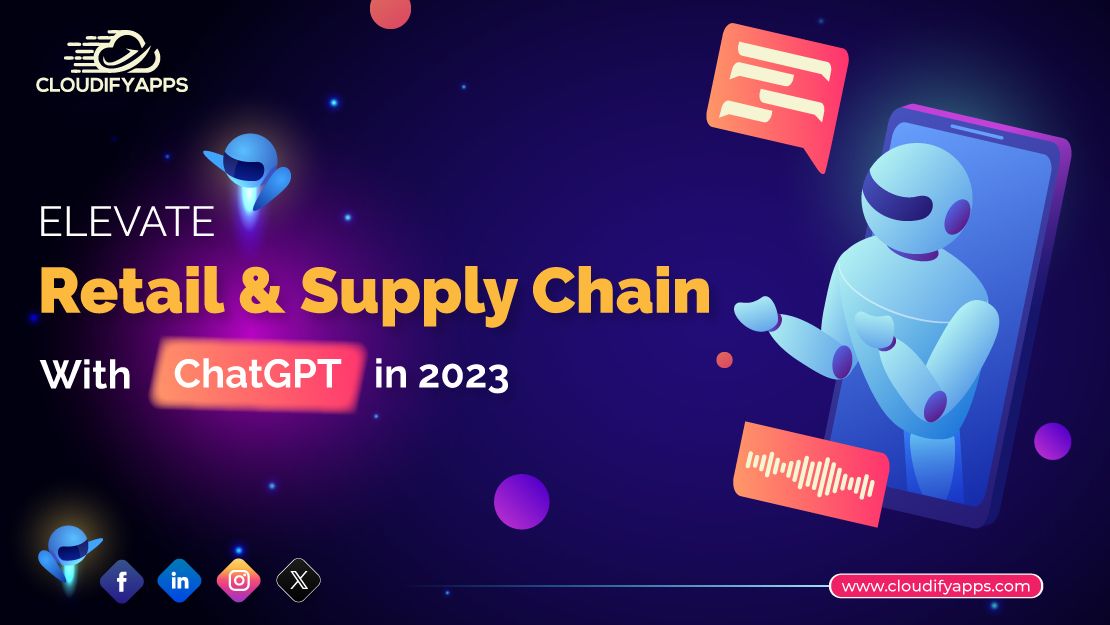 ChatGPT has emerged as a groundbreaking tool in the realm of artificial intelligence, offering capabilities that extend beyond mere chatbots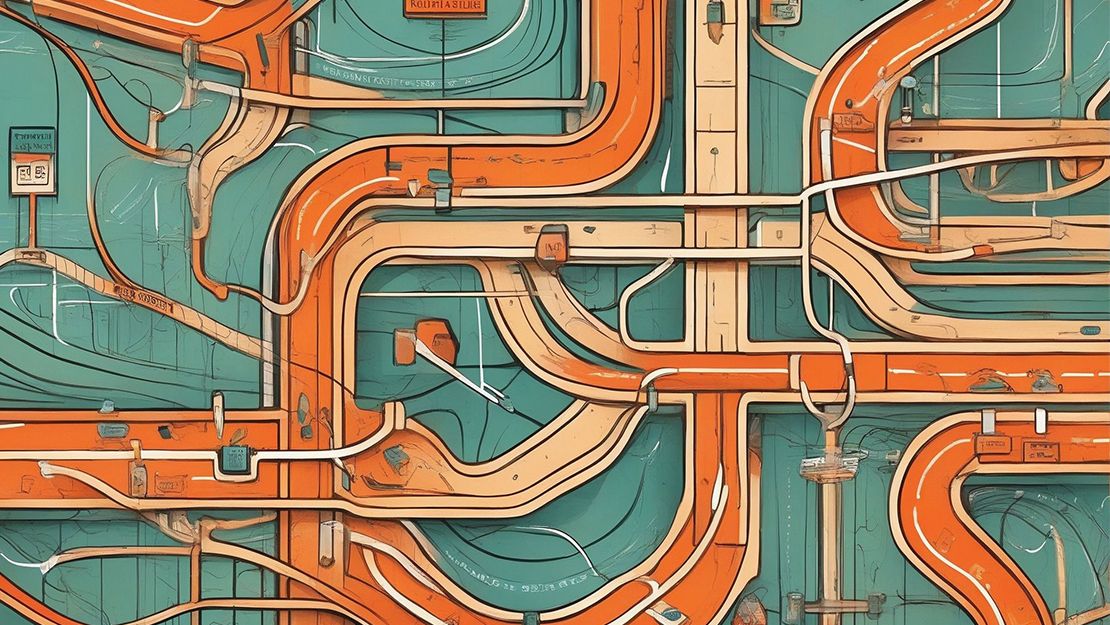 If you're a developer working with Laravel applications, you know how important it is to handle routing efficiently. The good news is that t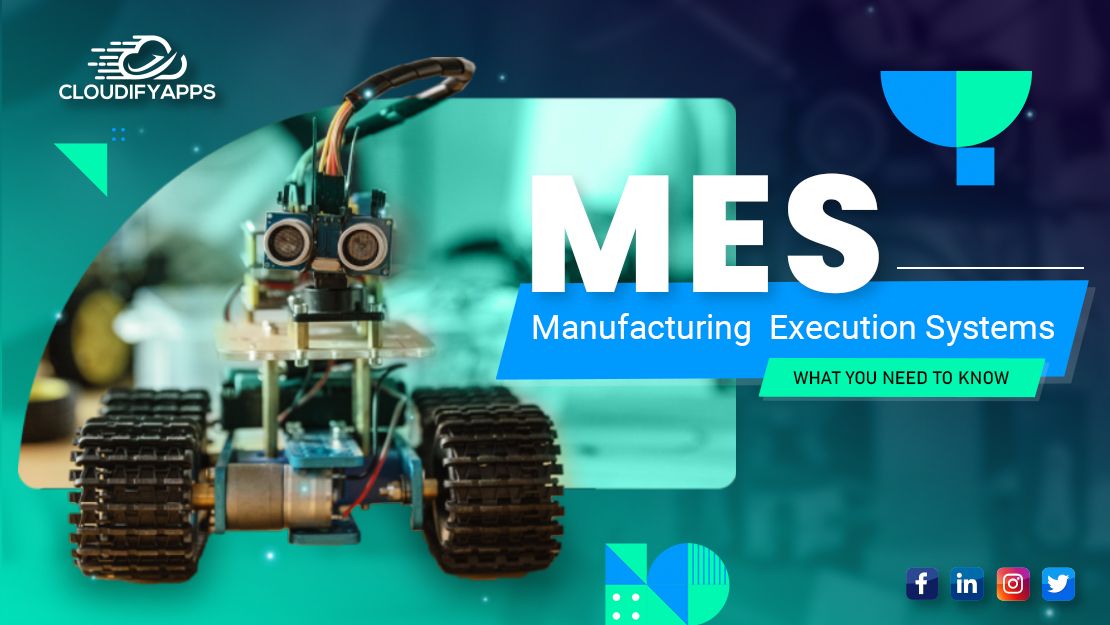 A manufacturing execution system (MES) is a software solution that helps manufacturers track, monitor, and control the manufacturing process