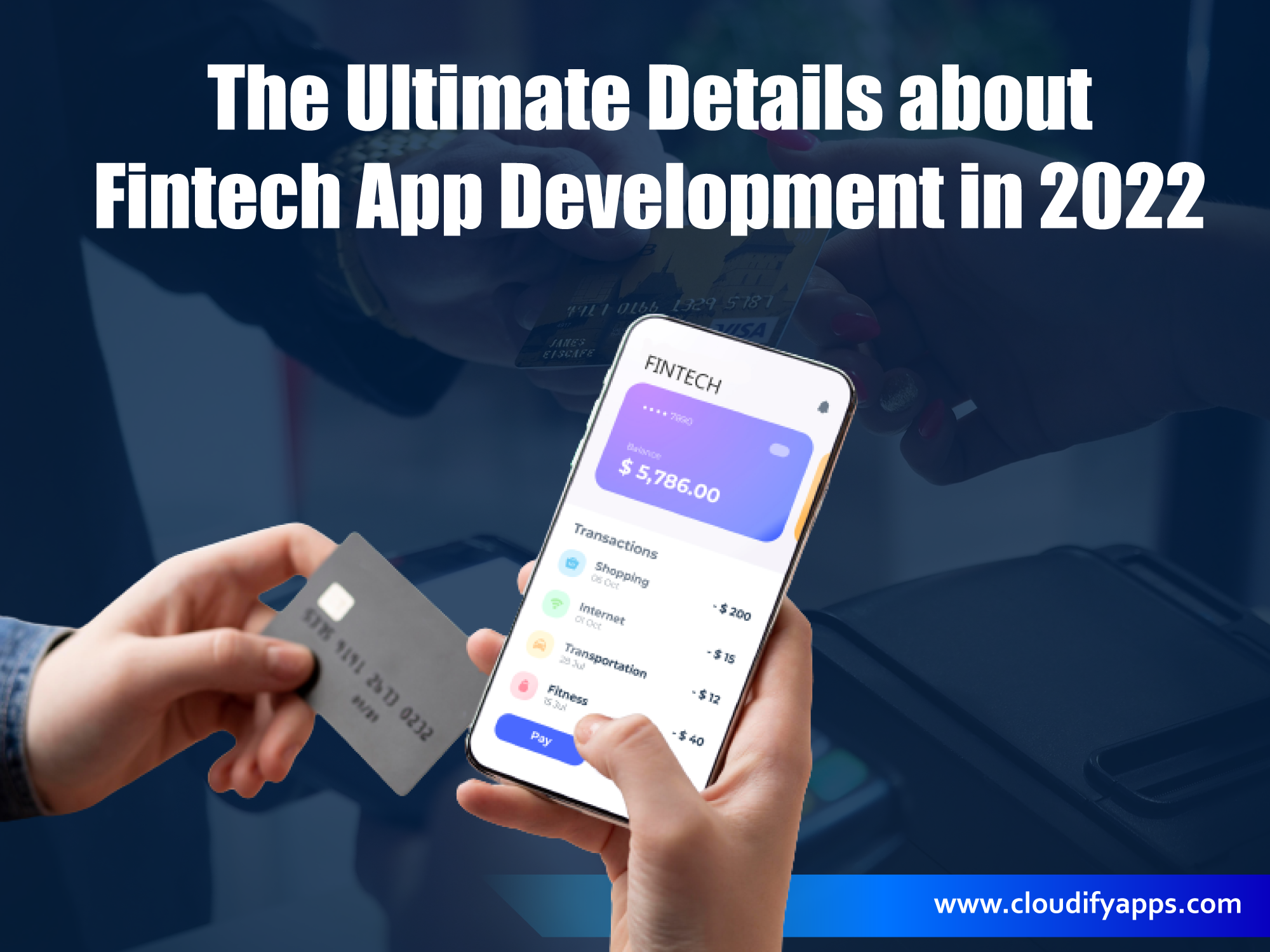 The Ultimate Details About Fintech App Development in 2022: Tech Trends Acing the Race
Introduction

Everybody knows that the fintech industry has radically transformed in the last few years. There has been development and change in the industry every passing day, and everything related to banking, payments, and money has been subsequently affected.

According to Deloitte, fintech investment increased to $36.2 billion in the third quarter of 2021. This process of transformation will undoubtedly continue even in the year 2022.

In this industry, the relationship between technology and finance is highly intertwined. You can see from the crazy rising figures that there will be a lot more advancements in the sector of app development for fintech.

What Do You Mean By Fintech App Development?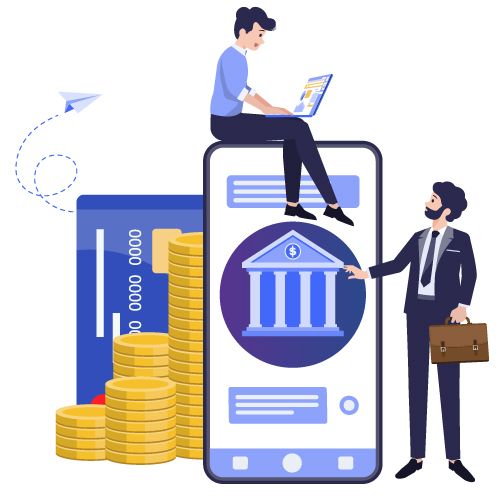 The term "fintech app development" refers to the advanced process of developing useful, modern mobile applications for the finance industry. The use of fintech mobile apps has increased in recent years. They make financial transactions more flexible, secure, and reliable. Let's look at the appealing features of fintech app development that will be popular in 2022.

Top Tech Trends in the Fintech Industry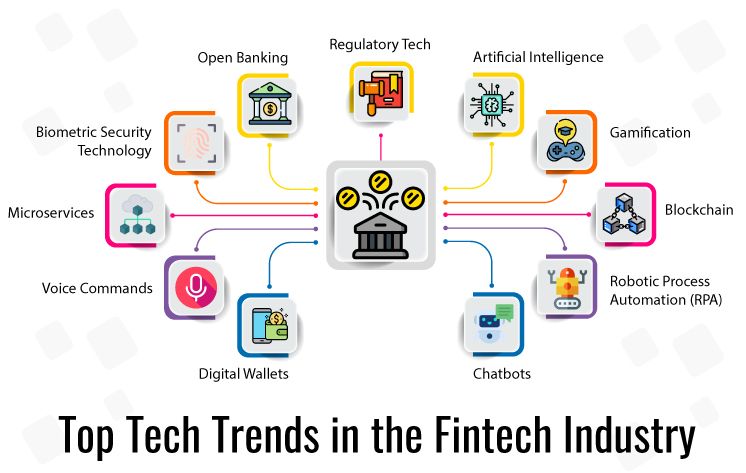 Artificial Intelligence

Artificial intelligence is influencing every finance industry sector and contributing to the overall technological evolution. The fintech application development company is using machine learning algorithms to improve the accuracy levels of artificial intelligence.

AI assists the fintech industry in making intelligent and innovative decisions, handling unstructured data more efficiently, and gaining easy access to analytics and product development prediction. It is based on behavioral insights, such as the users' purchase history. Another use of AI is in NLP (Natural Language Processing), in which the AI can analyze free text and identify noncompliance in paperwork. AI has been discovered to be the most beneficial for financial businesses dealing with a large amount of BigData.

The application of artificial intelligence (AI) will grow in the future. AI will be used more as the foundation for specific technologies, such as chatbots that use Natural Language Processing (NLP) or a facial recognition model. Besides, AI is expected to be widely adopted for all banking and financial solutions in the near future. According to an independent study, AI will cut 22 percent of a bank's operational expenditures by 2030. In other words, banks may save up to $1 trillion by implementing AI.

Gamification

G-+
amification is a new trend in the finance business used by fintech application development company to increase client engagement. This is a pretty innovative strategy that appears to be working exceptionally well in bringing more and more people to the users' category.

Quizzes, cashback offers that are individualized for most users, and specific traditional alternatives like trading in the stock market or managing multiple money accounts are some of the gaming elements frequently featured on these sorts of applications. The games allow clients to track their spending habits using events or progress bars while providing positive feedback for making sound financial decisions.

Robotic Process Automation(RPA)

In recent years, robotic process automation (RPA) is another fintech technology used by the fintech application development company to improve all banking solutions rapidly. This technology is being used to automate a variety of financial and banking tasks, as well as specific repetitive, rule-based tasks such as opening accounts, customer onboarding, loan processing, and KYC (Known Your Client verification ). They can automate a massive volume of transactions, vital in the finance sector.

Most fintech firms are anticipated to use robust process automation technologies that can be used to construct highly precise chatbots that will advise consumers on what to do when certain situations are triggered. With the expanding use cases of AI and ML in recent years, it is no surprise that RPA will follow the same progressive track in the upcoming years.

Blockchain

Blockchain is undeniably one of today's most versatile technologies any mobile app development company uses. It is being used in numerous industries, including the financial sector. Most financial companies are utilizing blockchain to lower the degree of risks to a greater level, hence enhancing security. It dramatically improves the efficiency of the banking procedure.

According to a recent study conducted by Business Insider Intelligence, nearly 48 percent of banking executives believe that the impact of blockchain in the fintech industry will be massive by 2022. Blockchain's cutting-edge technology is gaining popularity due to its decentralized financial philosophy, which focuses on minimizing centralized procedures. Once data is recorded in the Blockchain system, it becomes challenging to modify, ensuring that it remains secure.

Blockchain applications do not stop there. It is also used to safeguard confidential cross-border payments. Recently, blockchain has been included in creating numerous peer-to-peer financial platforms that focus on handling banking and currency transactions in a decentralized manner.

Chatbots

As you open any website, you can find personal assistants asking if you need any help. What do you think about the possibility of there being a human as the personal assistant? Nearly null. Nowadays, chatbots handle the majority of interactions across websites or mobile apps. They participate in various interactions with people, assisting them in better understanding and resolving challenges.

For the past few years, the fintech sector has embraced chatbots developed by the mobile app development company. Chatbots can help build confidence and provide better service to overseas consumers. They are quickly becoming an essential component of any fintech company's customer service department. Furthermore, these chatbots assist businesses in lowering their employment expenses on customer support employees. As a result, it is growing more trendy.

These chatbots primarily provide consumers with informative, transactional, or advising help. Clients, for example, may check their balance and request a new insurance package more efficiently and affordably. They are motivated by artificial intelligence paired with Natural Language Pricingsing (NLP) and his becoming more diverse in the conversations day by day.

Digital Wallets

Digital wallets are getting increasingly popular these days. They are software-based systems developed by the mobile app development company used to store secure information about users, including transaction information and passwords for various online purchases. By utilizing near-field communications technology, consumers may conduct quick and simple transactions with a single text message or tap on their phone's screen. They make payments and banking extremely simple.

By 2023, China is predicted to account for about half of all mobile payments, with AliPay (the country's main e-wallet platform) and WeChat Pay—both of which are controlled by messaging app provider Tencent.

Voice Commands

In 2022, the use of voice recognition is expected to skyrocket. Voice commands and recognition, a subset of biometric security features, are expected to be widely used by users to authorize payment transactions and other banking needs. Customers can utilize Siri and Alexa, for example, to conduct trades or other activities such as online bill payments.

However, many users still do not rely heavily on voice comments.
The mobile app development company must continue to work hard on developing this technology, particularly on the security criteria of the voice commands. People will turn more and more to voice commands because of the ease and convenience once the technology appears to have better security.

Microservices

Microservices have the potential to be a game-changer in terms of improving security in the financial industry. In 2022, it is projected to be used more frequently. They also offer excellent value for money, which will help them gain prominence in the coming year.

Microservers, also known as small form factor (SFF) server architecture, are effective, dense, and potent. Each microserver is designed to decrease space, power consumption, and capital expenditures. When combined, microservers may host small-scale data and applications that do not require complete services from typical big corporate infrastructure.

Biometric Security Technology

With the development of fintech mobile applications, all banking capabilities are now at the fingertips of everyone. All of the monetary procedures have become much faster and easier as a result of this. However, when things get that simple, there are certain negatives. Fintech apps have seen some potential risks as a result of these advancements.

Anyone skilled in cybercrime can quickly hack online banking passwords, rendering the systems fully insecure. Or, picture the agony a user might incur if he loses an unlocked phone with all the financial applications open. The only approach in all of these scenarios is to strengthen security and privacy.

This can be accomplished by incorporating the most recent biometric security technology solutions. Perhaps face ID, or eye lens passwords for banking apps will become popular in the near future. Moreover, because of the covid situation, biometric sensors are increasingly becoming contactless.

Open Banking

Open Banking is a method that allows all users to utilize third-party applications in order to use banking services or access their financial accounts via mobile apps. APIs, or Application Programming Interfaces, are used in fintech technology to help with data transmission among institutions and account networking.

The influence of open banking has been significant in a brief period.
It has persuaded a number of firms to try this technology. Allowing banks to collaborate with fintech rather than compete with them has enabled tremendous development for both parties involved.

Open banking is regarded as the banking industry's future. Banks will be able to modify their financial services by allowing third parties to establish applications and services. Currently, only a few of India's leading private sector banks use open banking. The number is projected to proliferate in the near future as more and more organizations see the value of open banking. As a result, it is considered a top Fintech App Development trend.

Regulatory Tech

Regulatory Tech, often known as RegTech, is the application of technology to manage all types of regulatory procedures and activities in the financial industry. This technology has made monitoring all operations simple and quick. With the support of RegTech, a high degree of accuracy in compliance and reporting activities can now be attained. It enables innovative apps to comply with regional laws through the use of technology. You may save a significant amount of time and effort that would otherwise be spent manually completing all regulatory operations.

As previously said, with advancements in the financial business, there has always been a noticeable risk of security and safety compromise. This is where RegTech enters the picture once more.

Using Machine Learning development solutions in fintech apps provides financial stability and client protection. Besides, it contributes greatly to the reduction of administrative costs. Regtech is an important technology for the future since it can help with the problem of escalating cyber threats and data breaches. Reg tech becomes a significant fintech breakthrough to watch for by improving regulatory services.

How to Develop the Right Application Considering the Latest Trends?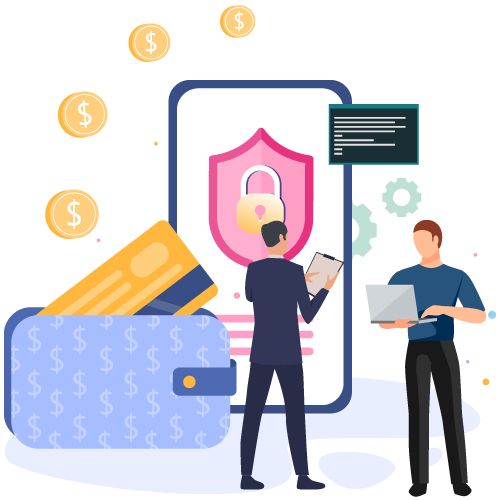 First and foremost, consider what you want to achieve with the application and who you want to target as consumers. However, before finalising your idea, it is always advisable to consult with some business experts. You can begin working on your basic idea once you've decided on it.

Begin by defining the features you want to see in the mobile application to achieve your goal. Keep the most recent trends in mind while picking on features. Your budget is a major factor to consider.

When you're finished with the app concept and features, contact a fintech app development company and ask them to design the MVP (minimal viable product ). When choosing the fintech app development company, go for those with experience in the fintech industry. They will understand your requirements more easily and give you better suggestions.

Given the high complexity of banking apps, understanding some key difficulties in MVP can help you produce a high-quality product that operates smoothly even after you include all of the intended extra features.

Final Thoughts

The fintech sector is undergoing a considerable transformation. As a result, it is the optimum time to take advantage of the situation. Try to incorporate most of the cutting-edge edge features into your mobile application to make it stand out from the crowd. Choose the fintech app development company wisely.
---
Popular Tags
Recent Posts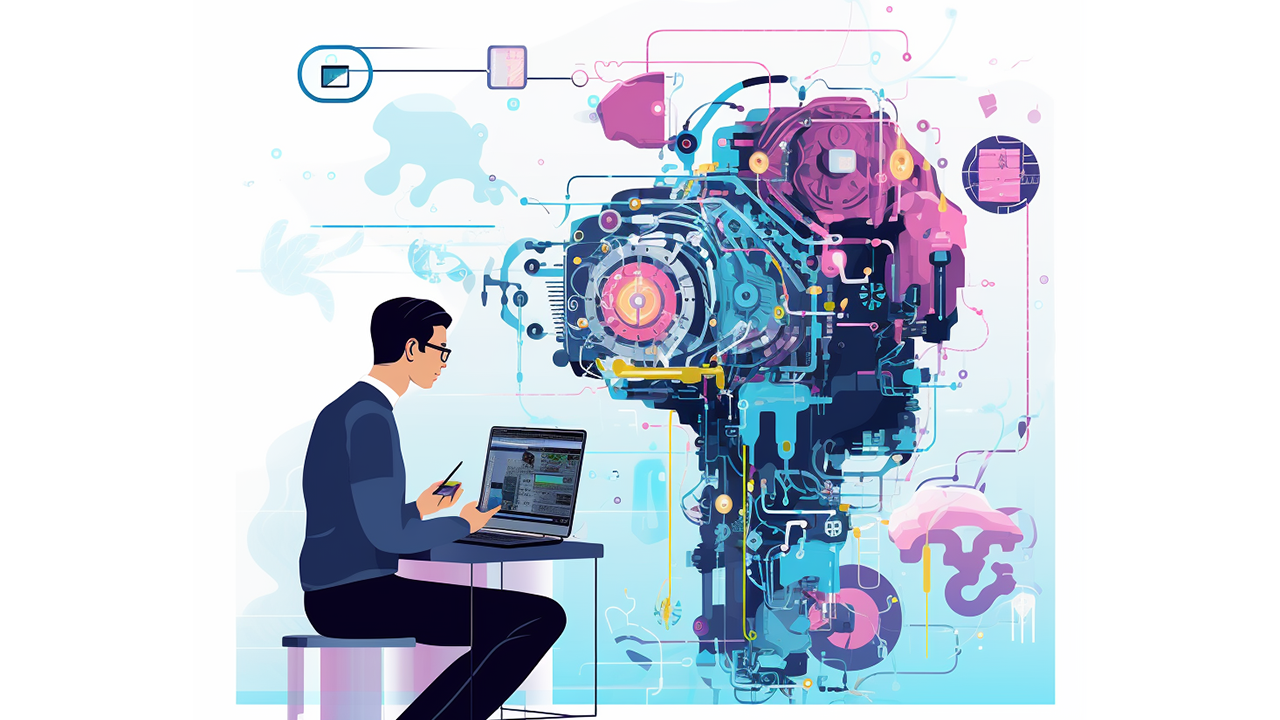 Introduction In the evolving landscape of artificial intelligence, keeping chatbots and digital assistants informed is crucial. Retrieval-A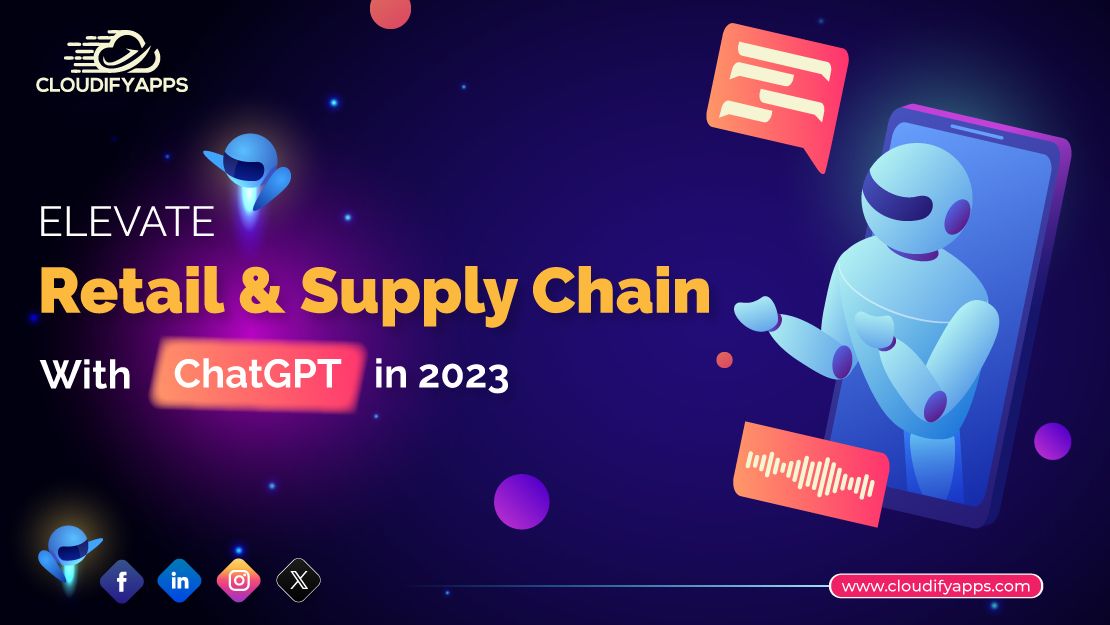 ChatGPT has emerged as a groundbreaking tool in the realm of artificial intelligence, offering capabilities that extend beyond mere chatbots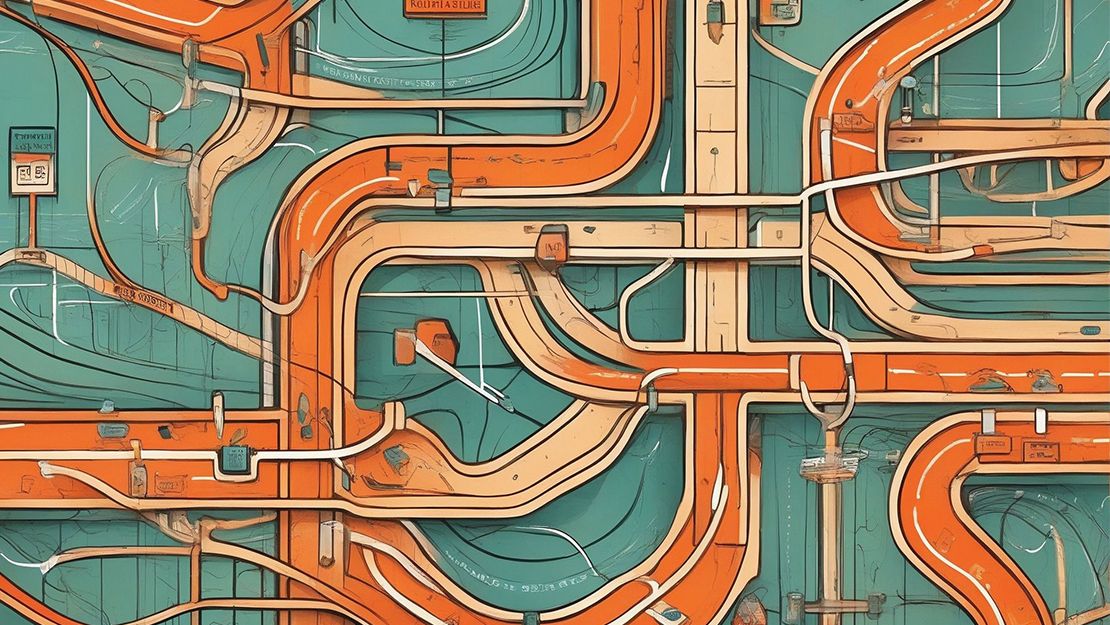 If you're a developer working with Laravel applications, you know how important it is to handle routing efficiently. The good news is that t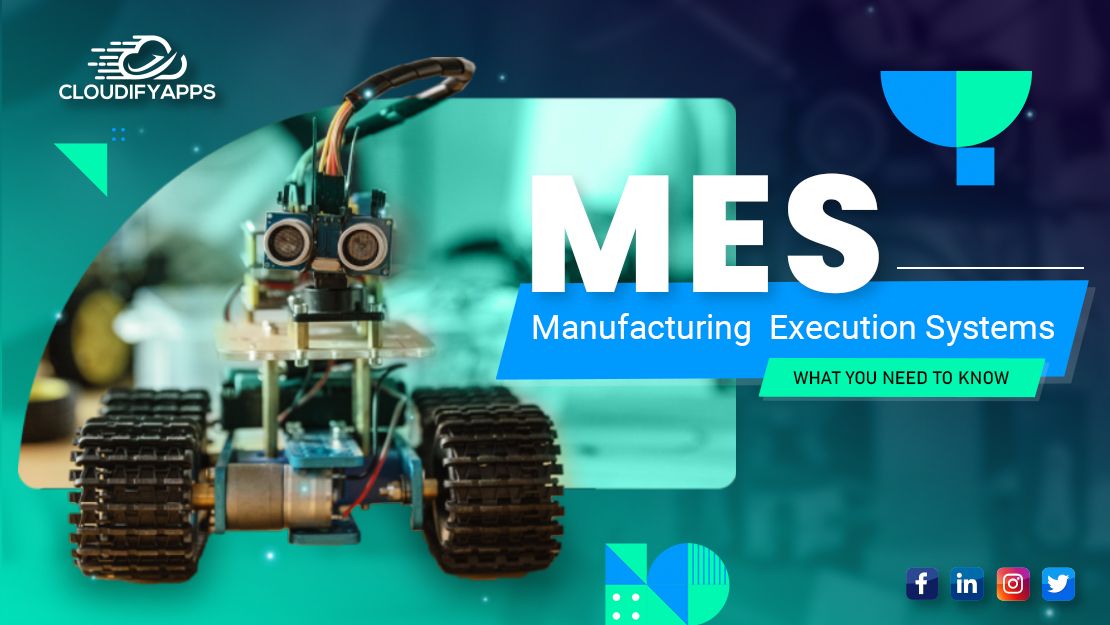 A manufacturing execution system (MES) is a software solution that helps manufacturers track, monitor, and control the manufacturing process