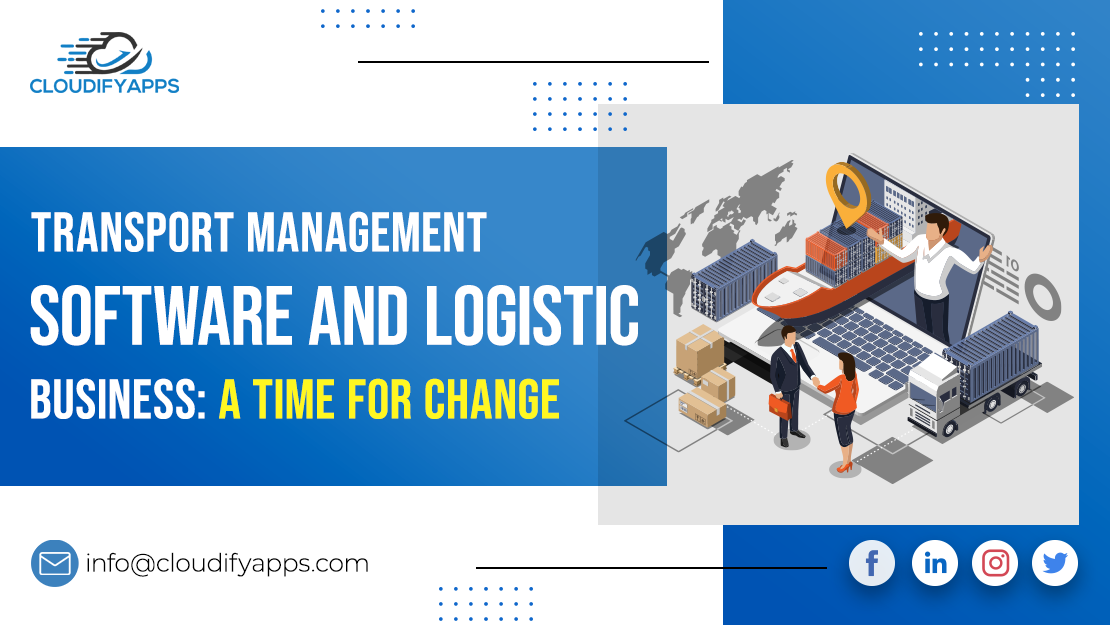 The Need for Transport Management Software in Logistics Business: How Relevant is it?
If you work in the transportation and logistics industry, you should be aware that the industry's dynamics have shifted dramatically in recent years. There is now significantly more competition and traffic than ever before. So, in order to keep up with the pace of industry changes, it is critical that you use technology. Transportation management software (TMS) is a game changer for businesses when it comes to moving freight efficiently, reliably, and affordably.
TMS includes solutions for transporting freight across all modes in addition to intermodal moves. The cargo is typically transported to various locations around the World using transportation assets owned by the company or a third-party service provider as part of the Transportation management software operations. Besides handling small packages and products, TMS also handles large shipments of commodities. In this blog, we will look more closely at the details of the transportation management system.
Definition of the Transport Management System (TMS)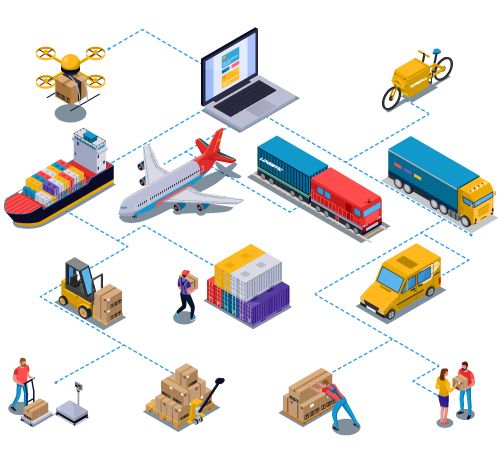 A transportation management system (TMS) is one of the primary software that can influence the management of a company's overall logistics. It is a platform that employs cutting-edge technology to assist businesses in planning, executing, and optimising the physical movement of goods. Apart from tracking the incoming and outgoing freights and their contents, it involves ensuring compliance and providing documentation for each shipment.
This type of system is frequently integrated into a larger supply chain management (SCM) system. Custom logistics management software development provides real-time visibility into the supply chain, increasing shipping efficiency and lowering costs. You can greatly enhance customer service and boost the efficiency of the whole shipping operation. As a result, this management software incorporates all aspects of the business and ensures that product transportation is effective and dependable. Manufacturers, wholesalers, and others that move goods on a regular basis use transportation management systems to enhance their operations in a variety of ways.
What are the Main Functions of TMS?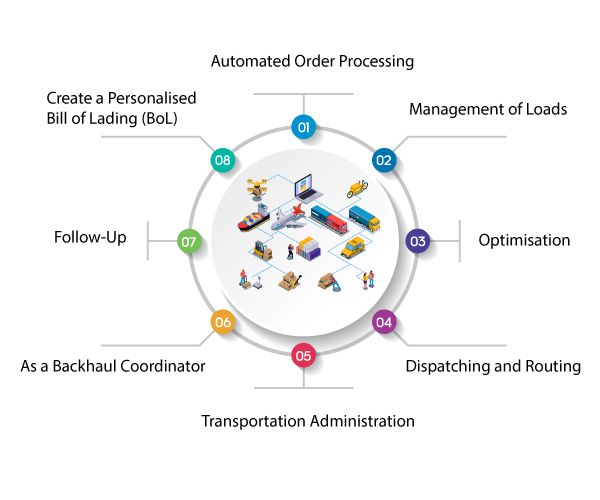 Automated Order Processing
There are many things going on in the transportation industry at the same time. As a result, it is critical that a proper record of the orders is kept. Manually maintaining the records is a very tedious job. Herein lies the function of the automated ordering system. The transportation logistics software enables firms to communicate purchase order detail information directly with their suppliers and submit EEI via an automated export system. They may also automate their sourcing and procurement activities by extracting data from previous orders.
Management of Loads
Throughout the load cycle, businesses may organise, track, and update their load tracking. The TMS solution would usually emphasise data like client loads, load statutes, carriers, drivers, drop dates, the cargo being transported, and so forth. Loads should be sorted based on comparable characteristics such as carriers, drivers, clients, reference numbers, city, and other keywords.
Optimisation
Typically, the optimisation function comprises tracking and measuring process performance using reports, dashboards, transportation analytic tools, and business intelligence tools.
With the help of TMS, businesses can learn how much shipping services will cost, the distance between destinations, and the overall efficiency of the transaction, as well as choose the best carrier and delivery method. The more powerful the Custom logistics management software development, the greater the visibility for a company at any point in the supply chain. The GTM (Global Trade Management) function can offer information on tariffs and trade, the likelihood of delays, and their likely causes.
Dispatching and Routing
Logistics managers may determine more time and fuel-efficient routes by examining maps, modal and speed limitations, traffic statistics, fuel costs, and weather predictions in real-time. Shippers will also be able to choose the best carriers for each of their deliveries and combine their shipments into more efficient loads using this sort of data.
Transportation Administration
TMS receives, gathers, and updates carrier rate information. Tariff information processing (receipt, comparison, and output) can be done in real-time. It is far easier to have all current market rates in one location and with one click than to manually call each carrier and keep track of each rate separately. Because of this capability, essential difficulties in the transportation process, such as developing trusting relationships with carriers, pricing harmonisation, delivery terms, and so on, may be handled online.
Other functions in this area are in charge of workflow and document management. Custom logistics software development can negotiate the transportation agreement, freight bids, and other documents necessary by all process parties to keep knowledge of what has been agreed.
Follow-up
Using a transportation management system, it is possible to track physical and administrative transportation activities, such as shipment from A to B, arrival at B, and customs clearance.
As a Backhaul Coordinator
To find, organise, and execute opportunistic runs, today's TMS technologies combine GPS, arrival time calculators, and automated messaging. Factors such as hours-of-service (HOS) requirements and equipment maintenance can also be added, affecting cost and service metrics.
Create a Personalised Bill of Lading (BoL)
A TMS may amend and send a shipper-designed bill of lading (BOL) that includes contract clauses linked to a shipper-approved carrier contract. On an as-needed basis, a fresh BoL is printed/sent to the shipping site with the most recent contract requirements, eliminating the usage of a carrier document with potentially concealed regulations and constraints.
What are the Advantages of Using TMS?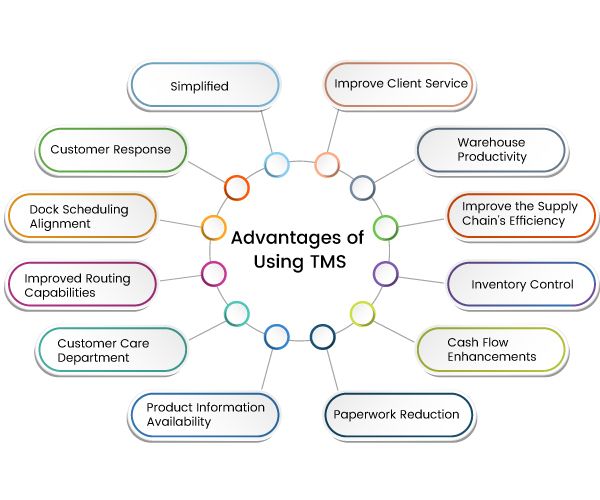 Improve Client Service
Customers nowadays have high expectations for package deliveries. They want prompt delivery, undamaged items, and accurate tracking information. Many businesses struggle to satisfy consumer demands for package delivery, but a transportation management system changes everything. A TMS allows you to compare the cost-effectiveness of various carrier services as well as the frequency of on-time delivery. Monitoring this data can assist you in selecting the most dependable and efficient carriers for your items. The Custom logistics software development may also notify consumers when their item has been sent and give tracking information. All of this information informs clients about when they may receive their deliveries.
Warehouse Productivity
So, how can a TMS contribute to warehouse efficiency? The more you utilise your transportation management system, the less time you spend on freight management and more time on other tasks like warehouse responsibilities. Furthermore, by integrating your TMS with other systems, such as your ERP, you reduce the number of days spent on data input and fixing errors caused by entry errors. You receive the total integrated Supply Chain insight you need to make business choices that produce greater cost savings and eliminate inefficiencies when paired with a Warehouse Management System.
Inventory Control
Businesses are able to keep track of their order lifecycles and shipments in real-time with the help of an effective TMS system. This will improve supply chain transparency and responsibility by allowing businesses to better anticipate their inventories. Moreover, your clients will receive their items on time thanks to the tracking features of the TMS software. Having this degree of control over your inventory management will assist all future supply chain operations, especially as ecommerce freight transportation develops in popularity.
Cash Flow Enhancements
According to Inbound Logistics magazine, by utilising efficient transportation accounting, such as freight payment, auditing, and consolidation services inside a TMS solution, a shipper may move from paying $11 per freight invoice to only 5 to 10% of the $11. Furthermore, by discovering false charges or duplicate payments, a firm can save 2% to 5% of its entire freight expense by using an outsourced supplier of freight accounting services.
Improve the Supply Chain's Efficiency
The ability of tracking drivers, inventory and other procedures can help your company become more productive. This has the potential to enhance the supply chain and eliminate inefficiencies. A transportation management system improves supply chain efficiencies while saving users money.
Paperwork Reduction
Transportation Management Software may help your firm cut transportation costs by calculating the cost of each route. The examination and analysis provide recommendations for the most cost-effective option. By automating your payment procedures, you can save money and time on paperwork. Not only that but the room for errors and blunders is decreased. As a result, your company's operations will become more efficient.
Product Information Availability
Customers have access to product information through TMS and may check the location of the items as well as the distance from the destination at any time.
A transportation software development company can help you better serve your customers by using data to track important performance indicators such as product on-time delivery and product damage rates.
Customer Care Department
Customers' requests for speedy delivery, order revisions, and so forth are now considered services. This is a difficult for company owners since they must match their customers' expectations while not costing them extra. A TMS can also help you enhance the quality of customer care due to increased visibility, speed, and automation. Its real-time tracking capability allows consumers to receive information on the position of their orders from the beginning to the end.
Improved Routing Capabilities
Because of shorter order cycles and smaller freight amounts, optimised routing has never been more important than now. Pool distribution may be implemented by businesses with the use of the proper TMS technology. It is faster and less expensive than other distribution methods, so they may be able to save money and gain more control. Picking and delivering goods may be as straightforward for operators as choosing the finest pool spot. More intricate orders can be split down and routed individually to save time and money.
Dock Scheduling Alignment
As transportation planning and execution become more predictable, dock scheduling becomes more efficient. By matching deliveries with dock schedules, a successful TMS may reduce wait times while simultaneously assuring high-quality transportation from one location to another.
Customer Response
TMS can provide you with analysis and reports on the impact of each choice on the supply chain, as well as enabling you to get consumer feedback via a communication line, resulting in high customer satisfaction.
Simplified
The automation of required transportation management logistics decreases the complexity and confusion of operating a big distribution operation significantly. Having all of your data in one place makes it much easier to find, manage, evaluate, and audit it.
You no longer have to sift through old emails looking for order data or flip through paper copies looking for the bill back you need to check. All of the information you need to manage your business successfully is in one place. It's never been easier to get reports and streamline operations.
After completely integrating your systems into a single TMS, you'll appreciate the enhanced simplicity of use that comes with cutting-edge technology.
Top Transport Management Software Available in the Market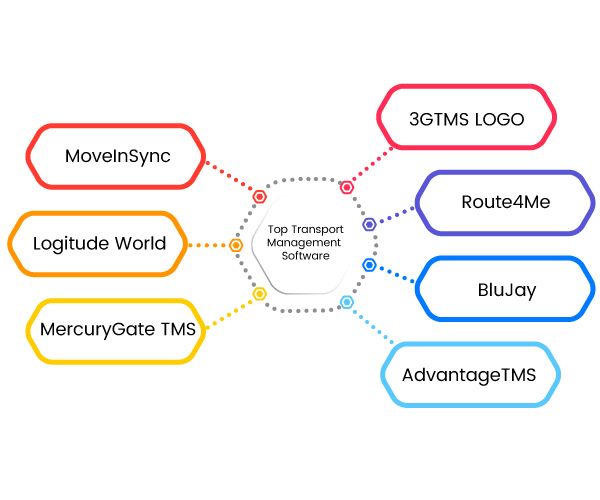 Obviously, you can customise the software according to your needs. However, you can take inspiration from the TMS available in the market, as mentioned below:
3GTMS LOGO
Cloud-based supplier of omni-channel shippers, e-commerce firms, 3PLs, and freight brokers with LTL, end-to-end TL, and parcel capabilities. For simpler administration of complicated shipping, the system conducts freight planning, execution, order management, carrier rating, and settlement from a single interface. With a relatively low TCO, the programme is utilised in North America and globally.
Route4Me
Route4Me is a fleet management system for small, medium, and big organisations that is cloud-based. Route planning and routing guidelines are two of the most important elements. Users can enter or upload client addresses to plan a route for them. Users may also watch driver progress on routes in real-time and shift consumers manually from one route to another.
Routes may be planned to fit within daily, weekly, monthly, seasonal, or on-demand plans. Routes might be circular trips, round trips with time constraints, or planned to terminate anywhere. Route4Me has a "command centre" where users may obtain an overview of their whole business. Drivers and vehicles can be allocated to different routes, and drivers can record information.
BluJay
Provides both standalone TMS and managed TM services. Capabilities that are both internal and international in nature. Other BluJay supply chain execution packages can also be integrated with BluJay's TMS. Customers tend to be mid-sized shippers and 3PLs, while the company can accommodate bigger shippers.
Advantage TMS
AdvantageTMS by HA Advantage is a cloud-based transportation management system for small and medium-sized manufacturers and wholesale distributors. Within a single suite, it provides distribution management, complete truckload and less-than-truckload shipments, routing, vendor selection, industry benchmarking, and reporting.
AdvantageTMS manages vendor freight for domestic and international shipments. Users may link route and mode management systems with their existing ERP system with this solution. Users may search and pick the most cost-effective carrier and routes for their LTL (less than truckload) shipments from a list of partners.
MercuryGate TMS
Customers are mostly from North America. A solid foundation for local and international forms of freight for businesses of all sizes. Its powers are being expanded. The cost of ownership is reasonable. Buyers must be aware of the versatility available and optimise it over bespoke coding. TMS provides services to shippers, 3PL, brokers, and private fleet firms.
Logitude World
Logitude World is a logistics technology that helps freight forwarding companies optimise procedures such as invoicing, customer relationship management (CRM), transportation management, profit/loss analysis, and more. Professionals may use the platform to track overdue bills, produce transaction receipts, invoice stakeholders, and accept payments in numerous currencies.
Quote, generation, email templates, shipping tracking, email notifications, and contact management are all important elements of Logitude World. It allows users to assess sales conversions, keep track of conversations, meetings, and emails, and handle incoming and leaving documents.
MoveInSync
MoveInSync is a system that assists businesses in managing employee mobility in a cost-effective manner. The platform aids in preventing incidents that endanger employee safety and security. In the event of a potential incident, the security help desk receives a proactive alert.
The system lowers manual involvement and enhances process efficiency by automating transportation activities from start to finish, including employee cab booking, route development, cab allocation, electronic trip sheet production, invoicing, and auto-generated reporting.
Wrapping Up
The Transportation Management System's primary functions are the planning and execution of the goods transportation process. The deployed TMS has the advantages of cost savings, fast delivery speed, and transparency of the transport process. You now know what you pay for and how you may save money using TMS, you are aware of every step your cargo takes, and you can assure your partners of dependable and timely freight delivery. Furthermore, before you begin coding, you may specify which software development criteria the eventual product must fulfil. This will make web app development and subsequent system operation more manageable and quantifiable.
---
Popular Tags
Recent Posts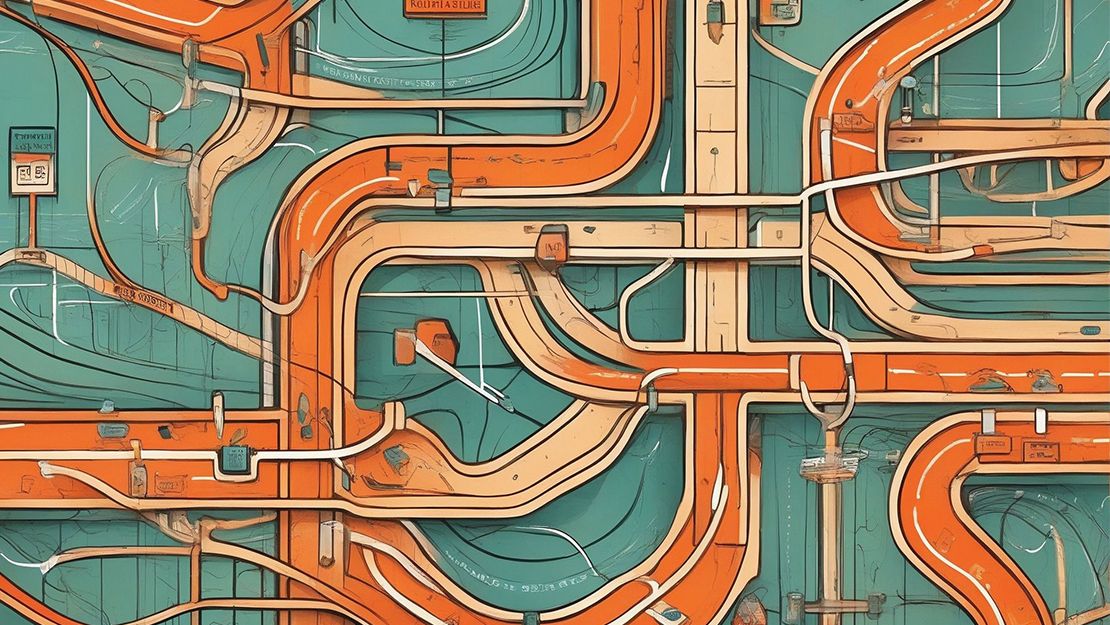 If you're a developer working with Laravel applications, you know how important it is to handle routing efficiently. The good news is that t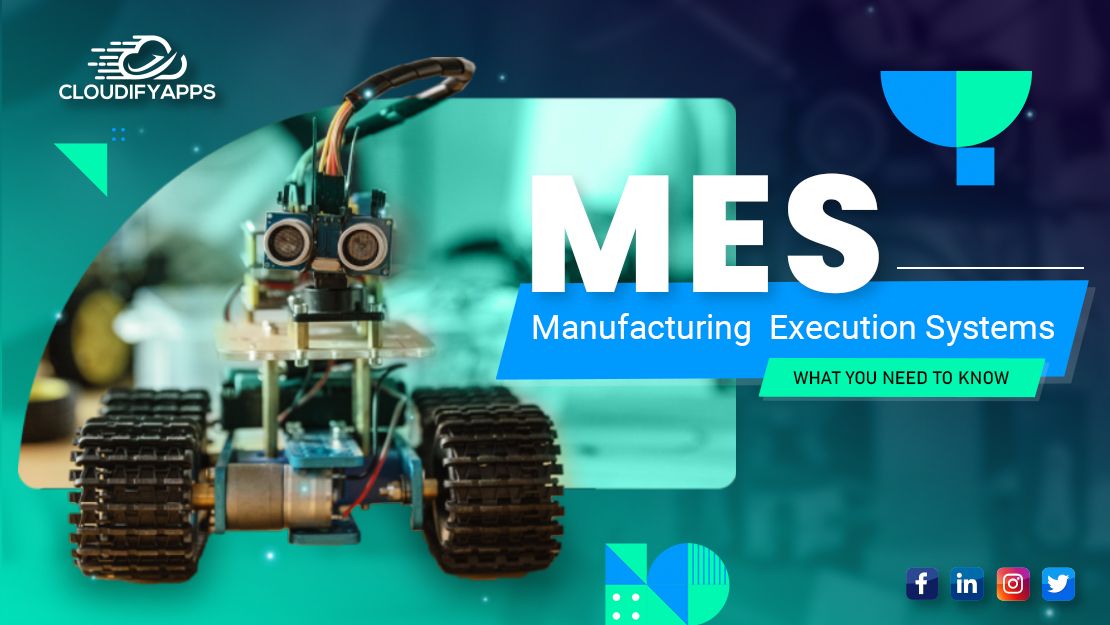 A manufacturing execution system (MES) is a software solution that helps manufacturers track, monitor, and control the manufacturing process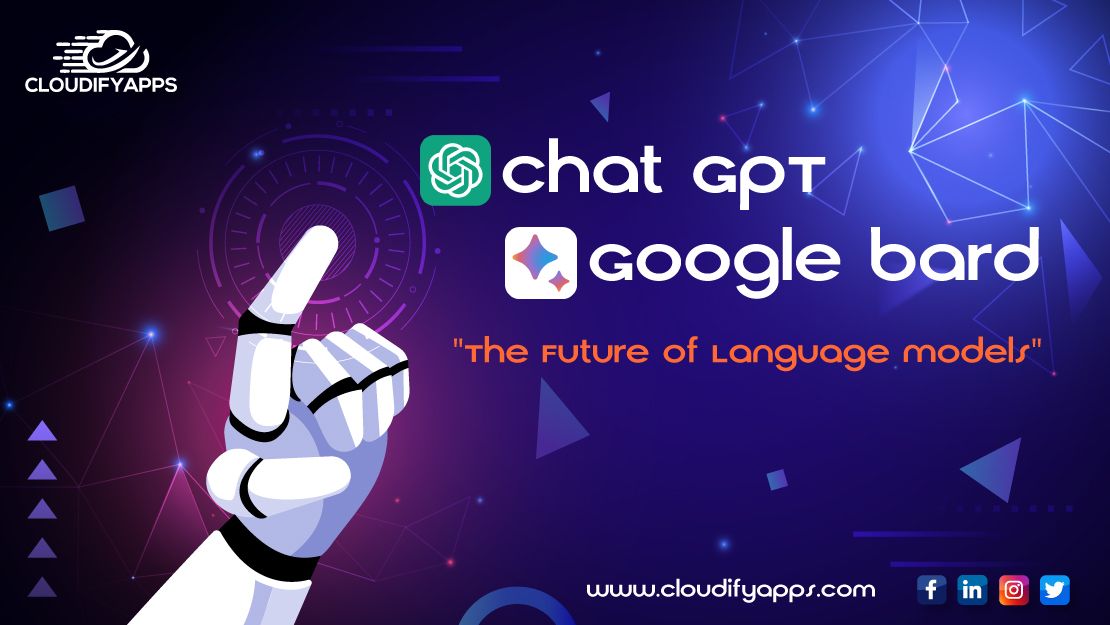 In recent years, there has been a surge of interest in large language models (LLMs). LLMs are a type of artificial intelligence (AI) that ca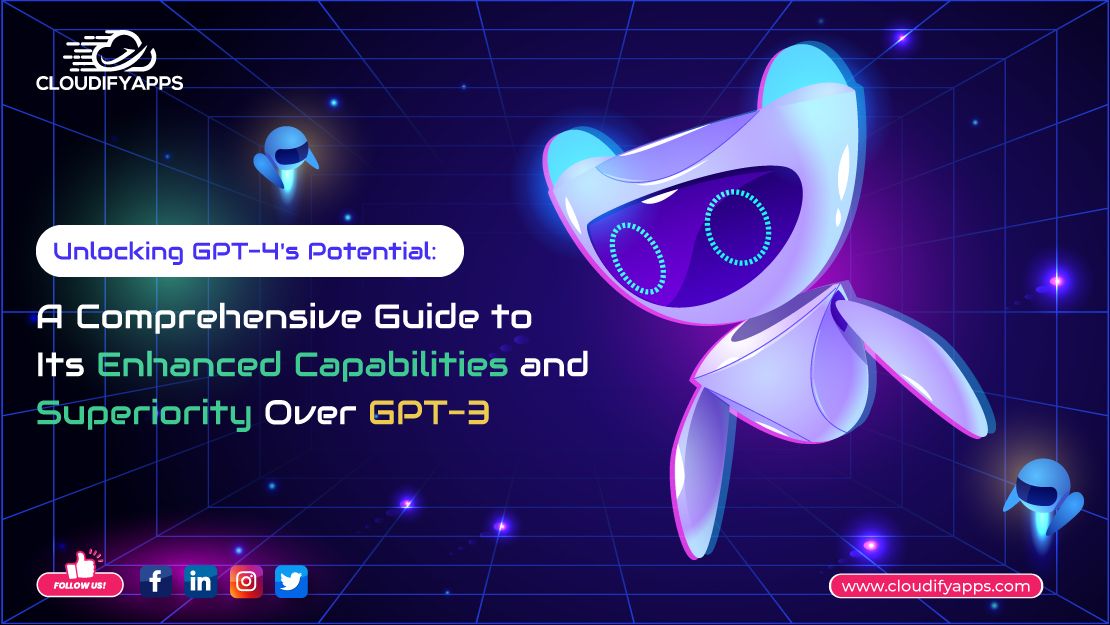 The AI community has witnessed significant advancements in recent years, and the latest offering from OpenAI, GPT-4, has taken the world by