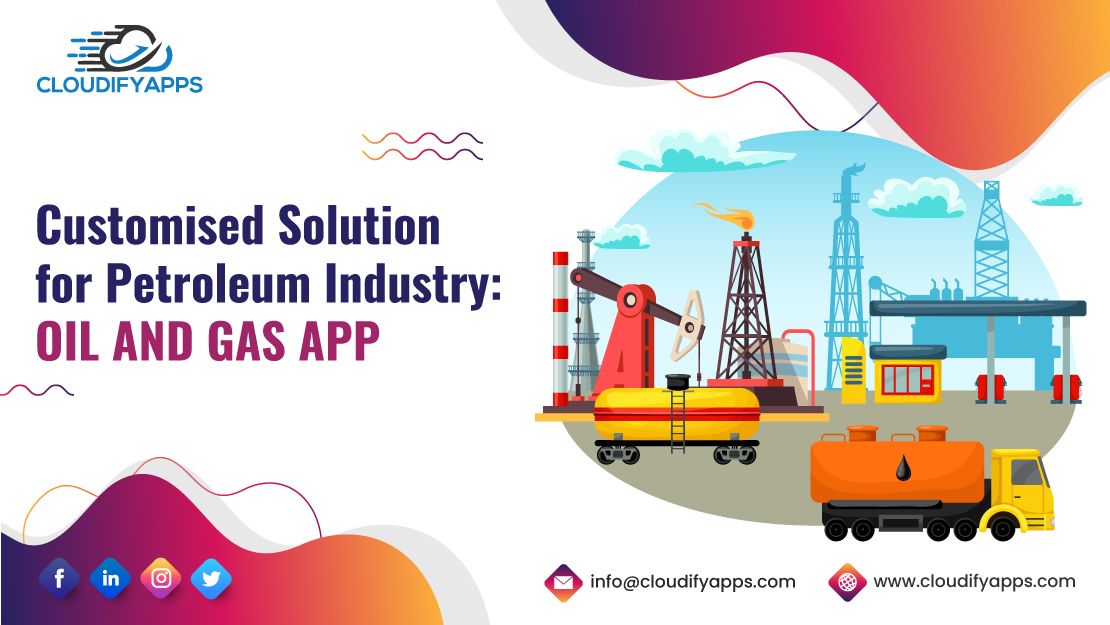 The Need for Customisation in the Petroleum Industry - Development of the Latest Oil and Natural Gas Apps
The Oil and Gas industry in recent years has shown great advancements in oil extraction, distribution, and refinement. In every field, technology has progressed significantly. There are several kinds of Oil and Gas Apps, but it gets crucial to pick the top one as an option to successfully address the problems faced by the energy sector. And this is why major companies try to design Custom Apps for Oil and Gas Companies depending on their requirements. These Oil and Gas Apps have been successful in growing efficiency. According to studies, the Oil and Gas industry stands to gain almost $1.6 trillion from opting for steps toward being digital.
Previously, the Oil and Gas industry faced issues in minimising costs and maintaining the performance of its industrial base assets at the same time with lowering its environmental impact. These issues are brought on by expanding worldwide demand, extremely fluctuating prices, and increasingly strict environmental rules.
Different Types of Oil and Gas Industries

Three sectors are frequently used to categorise the Oil and Gas industry. They are:
● Upstream
For exploration and production of oil and gas. This includes looking for submerged and subterranean natural gas or crude oil fields, drilling exploration wells, and tapping inside individual wells to retrieve oil and gas. Although it takes time to find and drill for oil, the upstream sector is characterised by high uncertainties, high investment reserve requirements, extended duration, and high technological intensity. Oil and gas reserves, which are the key to a company's future earnings, are frequently used to evaluate firms.
● Midstream
Related to shipping and storing of the product produced. When resources are extracted, they must be conveyed to a refinery, which is frequently located in a separate area than that of the oil and gas deposits. The pipes, hauling fleets and tankers are all examples of transportation. High regulation, particularly regarding pipe transfer and limited capital risk are further characteristics of the midstream sector. Naturally, the sector is also reliant on the performance of upstream businesses.
● Downstream
Comprises marketing and refining. The raw materials acquired during the upstream stage are filtered during the downstream stage. Promotion and economical transportation of these to clients in a range of media, such as natural gas, diesel fuel, gasoline, paraffin, aviation fuel, petroleum, fuel oil, as well as a number of other petrochemicals.
Types of Oil and Gas Apps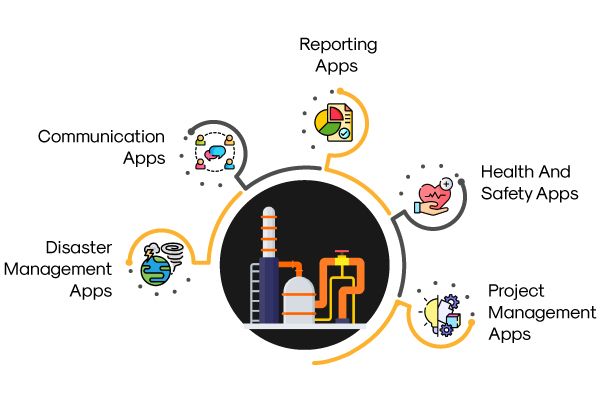 The Custom Apps for Oil and Gas Companies range from disaster management to project management. The developers from Oil and Gas software Development work hard to design these Custom oil and gas software.
● Disaster management apps
Since apps can be operated from anywhere, this app is developed by Oil and Gas software Development to warn everyone in case of a hazardous situation such as an earthquake or cyclone. It's very handy and easy to use, and one can get an immediate response.
● Communication apps
The basic use of this app is to help to communicate via calls or messages. It can be for ease of transportation or to link the members. Just like, in a remote location, it makes it easier to connect with people. One can easily get the protocols and instructions.
● Reporting Apps
It is used to report time to time details of the data which need to be accounted for. Using these apps saves a lot of time and helps to organise and keep things.
● Health and Safety Apps
The Oil and Gas Industry is huge and spacious; at times, it must be difficult to find someone. So, Oil and Gas Software Development have such buttons in the app that one can easily get monitored if he/she is facing some health issues or is in problem.
● Project Management Apps
It keeps track of the expenses and investments, and of field data. It helps to manage routine tasks. It is custom oil and gas software that has spreadsheets.
Reasons Why Custom Software is Necessary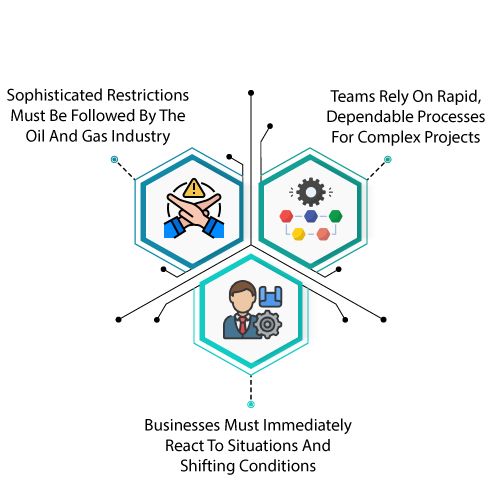 The  Oil and Gas Industry has experienced its fair share of change during the past ten years. Many corporations have learnt from these challenges and successes how to make the most of every asset, assess their own processes and workforce, and reduce their finances. It has also highlighted the value of making early technology investments rather than depending on band-aid fixes. Making custom oil and software created by the Oil and Gas software development is beneficial in this situation.
The reasons that make it necessary are:
● Sophisticated restrictions must be followed by the Oil and Gas Industry
National, provincial, and local ordinances that control several facets of oil and gas operations restrict the industry, in particular to high standards. These regulations aim to promote safety precautions, safeguard owners, and reduce their adverse effects on the environment.
While complicated might be an exaggeration, using sophisticated software to verify compliance with the requirements of relevant laws and conditions can assist in accelerating the regulatory process. Firms are able to boost productivity and cost savings while doing away with unpredictability by automating their compliance strategy.
● Teams rely on rapid, dependable processes for complex projects
Highly technical abilities, such as engineering and geodetics with a primary focus on petroleum production, are needed for operations inside the Oil and Gas Industry. In addition, many businesses encourage workers with these skills to occasionally take on new responsibilities. This helps them broaden their understanding of the sector while also ensuring that new concepts and experiences are constantly incorporated throughout the business. Teams must always have all of their t's crossed and i's dotted in order to successfully complete this skill and trajectory combo. To guarantee regular performance and simple acquisition, their operations must be standardised and replicable.
● Businesses must immediately react to situations and shifting conditions
Companies inside the Oil and Gas Industry must be ready for worst-case situations whenever and wherever they may arise, despite the fact that many people prefer not to think about them. This might involve shifting conditions like economic downturns that force budget restraint and resource reassessment. It can also refer to urgent events like pipe breakdowns or chemical spills.

The Oil and Gas Industry must have a contingency preparedness strategy for financial, social, and supply scenarios in order to function effectively and maintain a positive reputation. These are frequently also required in accordance with governmental requirements.
In the world today, the Oil and Gas industry has never seen more opportunity or willingness to adopt new technologies and business methods. Companies and individuals alike can more easily than ever gain a handle on their assets and rearrange the new manner in which they operate by using custom oil and gas software development.
Significant Impacts of The Apps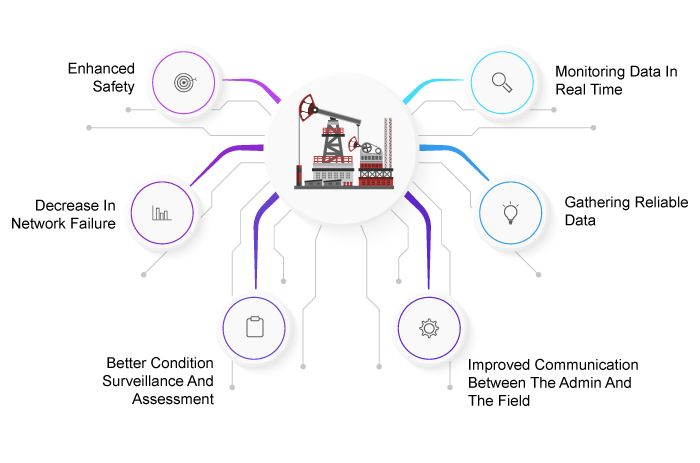 The impacts are:
● Enhanced Safety
● Decrease in network failure
● Better condition surveillance and assessment
● Improved communication between the admin and the field
● Gathering Reliable Data
● Monitoring Data in Real Time
Features of the Apps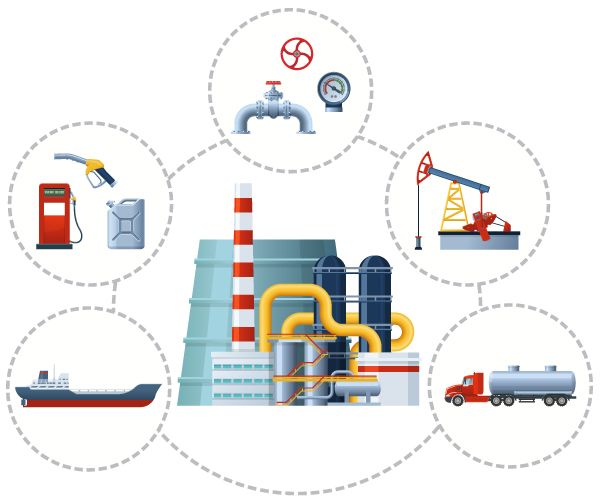 ● Both an online and offline mode
● Reservation and employment search
● Transferring bills to accounting
● Price lists that can be altered
● Acceptance via emails, signatures, or stamps
● Labour planning
● Coaching and assistance
● Management of Infrastructure
● Stock Control
● Supply chain Administration
● Servicing Administration
● Resource Control
● Project Administration
● Commodity Administration
Why Oil & Gas Industry Software Is A Must After Covid-19?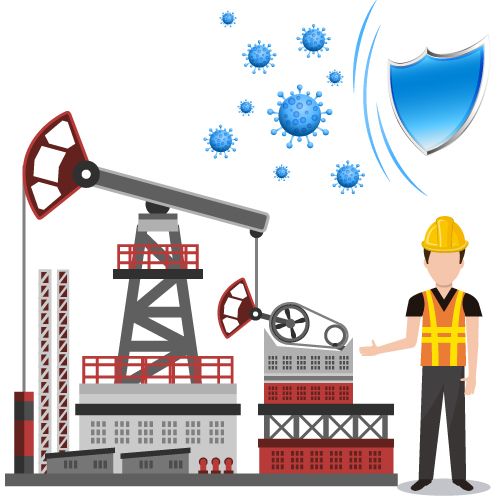 The pandemic, with its own restriction and lockdown, brought most things online. So when all of it went online, the Oil and Gas software Development tried to custom Oil and Gas software Development according to the need of the hour.
It definitely needed a way to overcome, and somehow all of this was managed.
Oil and Gas Software Importance in Various Sectors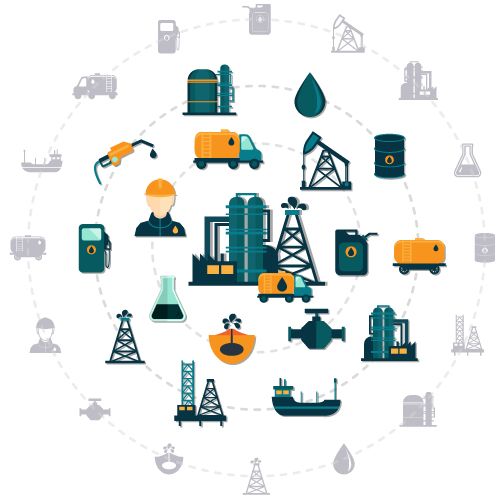 Midstream and Refining
● When making long-term decisions, provide risk assessment and capital planning.
● Increase product flow planning efficiency
● Enhance the asset scheduling for the activities of processing and refining
● Increase the amount of wrench time to increase worker productivity.
● Forecast future market prices for commodities, inputs, and products
● Enhance your trading opportunities and offsetting tactics.
Oil Field Services and Equipment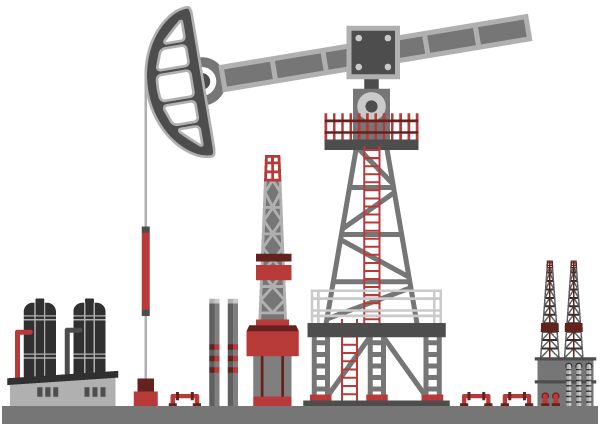 ● Control and improve supply chains
● Forecast mining output and consumption patterns throughout the long and intermediate terms.
● Enhance back-office and accounting procedures
● Improve drilling, fleet management, and planning of finishing machinery
● Identify the reasons and contributing factors for unproductive time.
● Boost water, proppant, and other resource harvesting methods.
Exploration and Production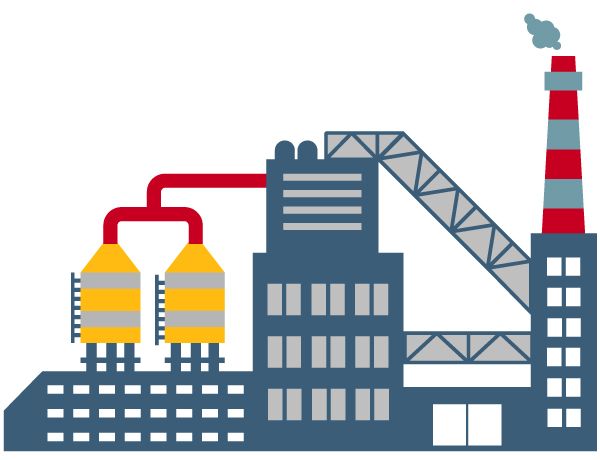 ● Enhance the longitudinal and core design.
● project the amount of all recoverable reserves
● Create leasing block bidding tactics based on market trends
● Analyse research and storage data.
● Create a simulation of various fluid loads and particle possibilities.
● Plan the development and spacing of your fields.
Latest Oil and Natural Gas Apps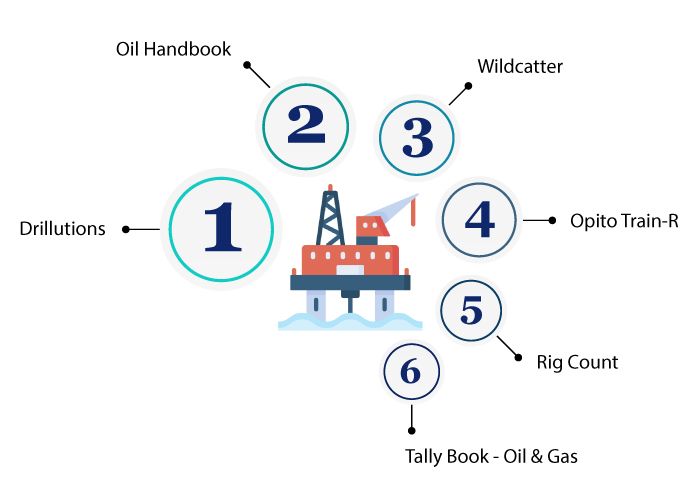 The oil and natural gas industries have lately launched new application software that will strengthen their financial gain, performance and the ingression of advanced efficiency. The issue of what kind of mobile apps the old and natural gas sector should utilise to ensure a hassle-free working environment emerges.
The year 2020 has resulted in a number of new issues for the oil and natural gas industries following the pandemic. New mobile apps have been set up to expedite and eliminate paper-based tasks.
Here are a few oil and natural gas that have been recommended :
Drillutions
Drillutions is an oil and natural gas app that can be used for increasing productivity and decreasing issues.
Data administration, performing intricate calculations, and sharing software knowledge with other industries are included in this app. It is a perfect industrious app that delivers a strong impact on the oil and natural gas business.
Oil Handbook
Oil Handbook app includes tables and design tools for the oil engineering field in addition to analyses of the economics. The cost of oil and natural gas can be estimated properly in this app. It will help you examine difficult oil investment choices. In this mobile app, you can even choose alternatives that will give you information regarding the benefits of waiting for an unpredictable or sudden change in the market price of oil and natural gas.
Wildcatter
Wildcatter is a smartphone app that keeps track of news about the manufacturing processes in the latest oil and gas industry from all over the world. This software ensures that operations and information flow accurately so that data and analysis may be properly collected.
Opito Train-R
Opito train-R provides people who work in this field to learn about additional skills related to the oil and natural gas industries. This app can be used by oil and natural gas workers and engineers who are designated for services taking place in one country or another.
Rig Count
This app is a kind of business tool that will provide you with data on maps, charts, graphs, and percentages about the latest oil and natural gas business in an understandable manner. Additionally, it will enable users to obtain comprehensive location-specific information as well.
Tally book - Oil & Gas
The tally book app simply turns information about the concerned country or state into captivating graphs for people by generating a convenient data analysis. The app is quite interactive and has various functions like making rapid and easy plans for the oil and natural gas industries.
Conclusion
In conclusion, every industry needs a setting where they can access their data from a single database and connect to the shared data with the help of other industries. By doing so, you can tell the entire firm with only one click as opposed to conveying the same information or data verbally.
Innovation has unquestionably been an important factor in the oil and gas sector. Each component of the distribution chain has indeed been significantly impacted by technological innovation. Improvements in distillation, isomerisation, liquefaction, and regasification, among other developments, have had a significant impact on how businesses explore for, drill for, produce, process, and distribute oil and gas.
---
Popular Tags
Recent Posts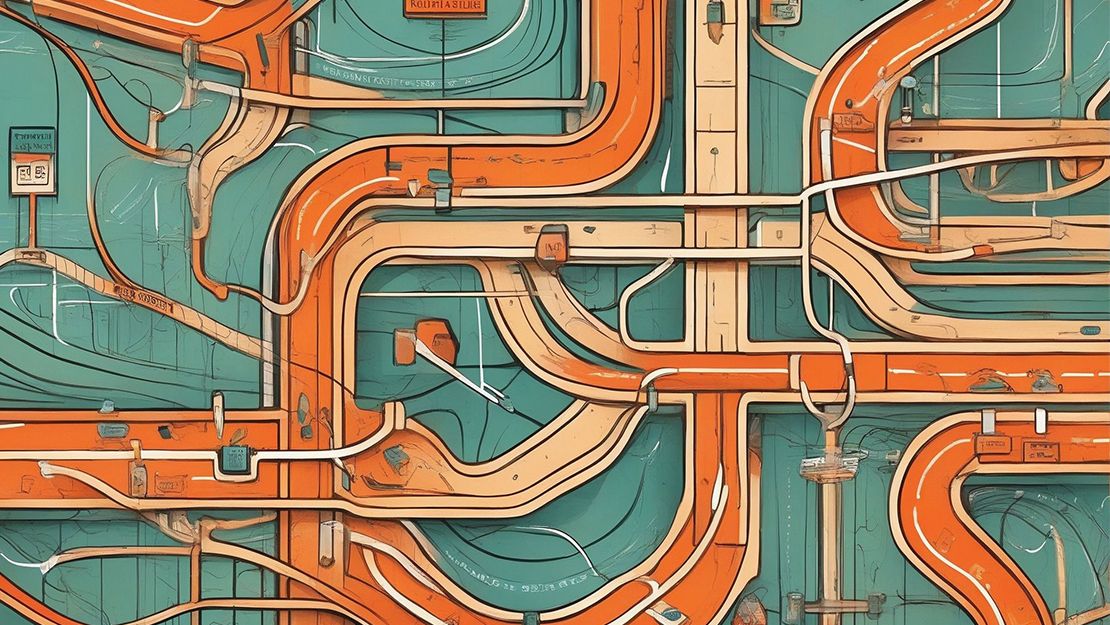 If you're a developer working with Laravel applications, you know how important it is to handle routing efficiently. The good news is that t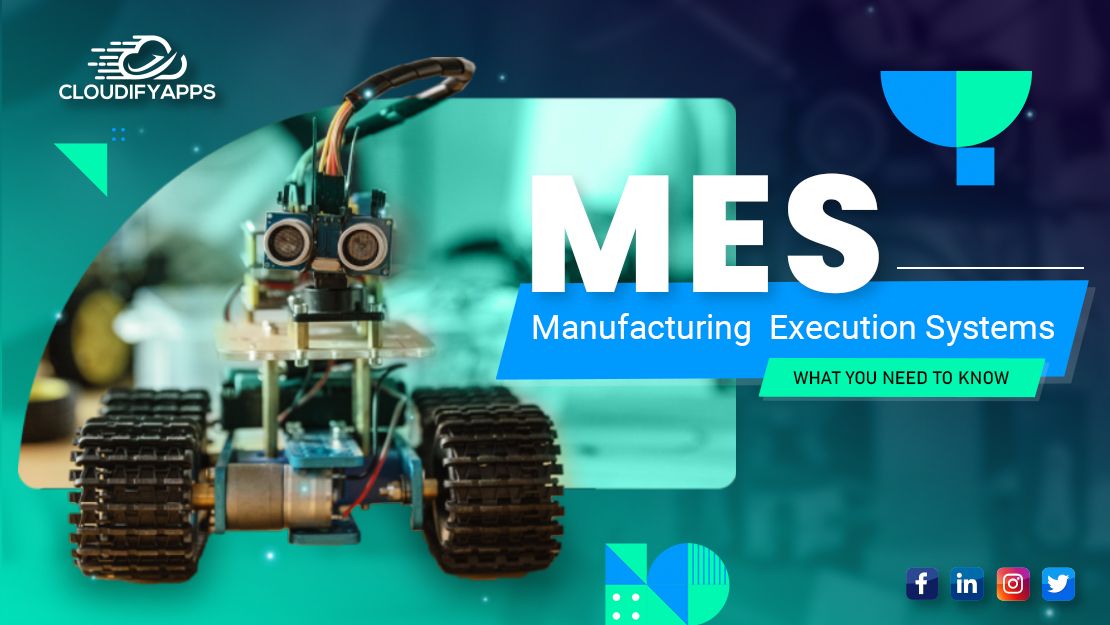 A manufacturing execution system (MES) is a software solution that helps manufacturers track, monitor, and control the manufacturing process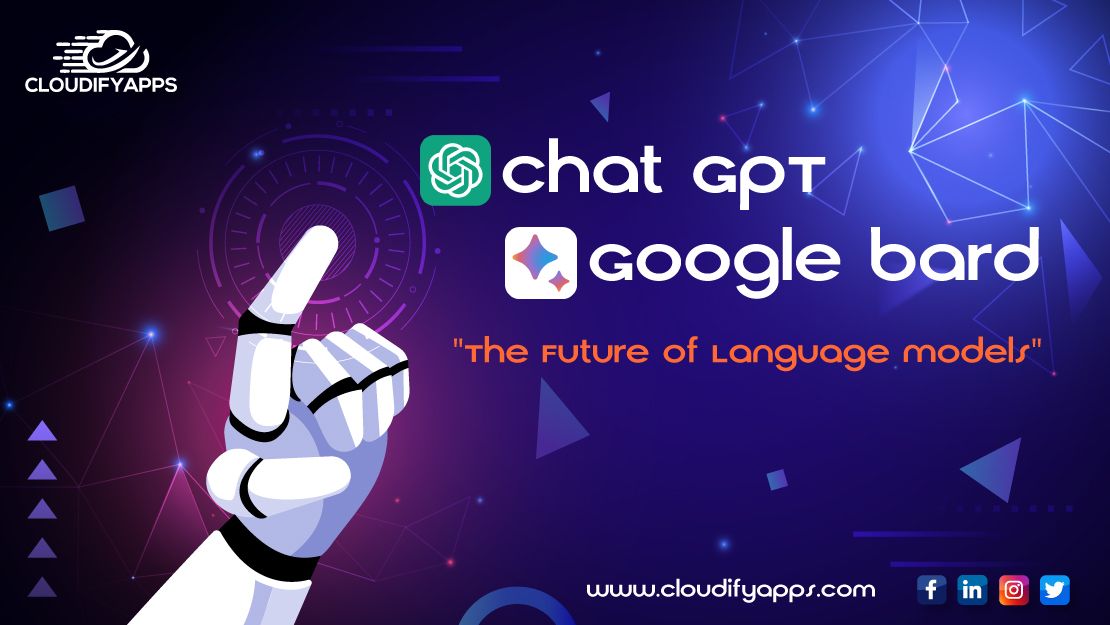 In recent years, there has been a surge of interest in large language models (LLMs). LLMs are a type of artificial intelligence (AI) that ca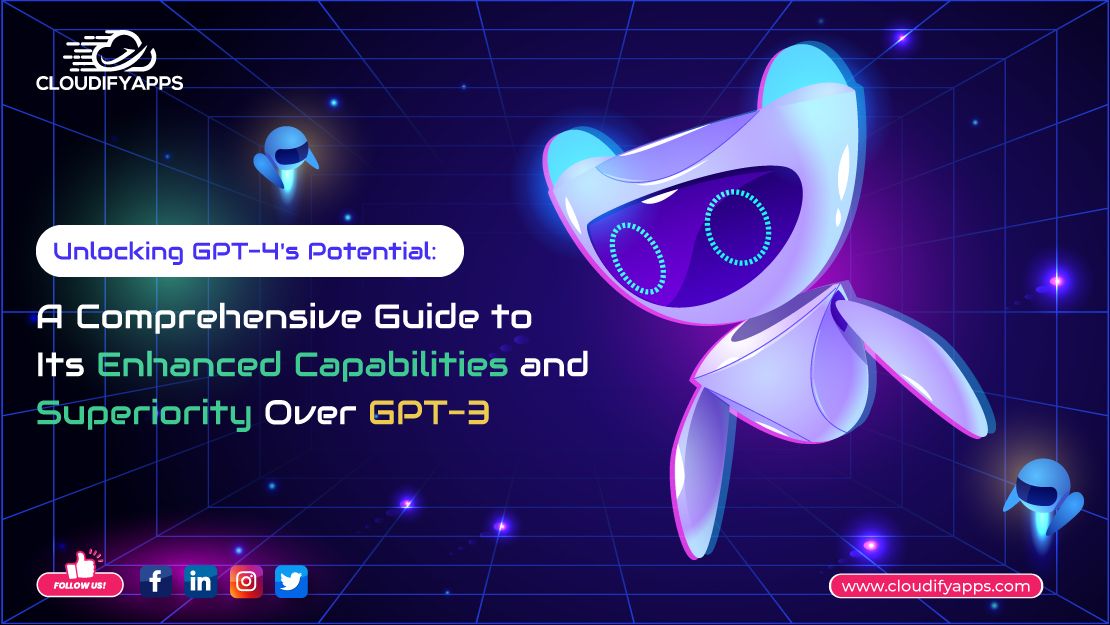 The AI community has witnessed significant advancements in recent years, and the latest offering from OpenAI, GPT-4, has taken the world by