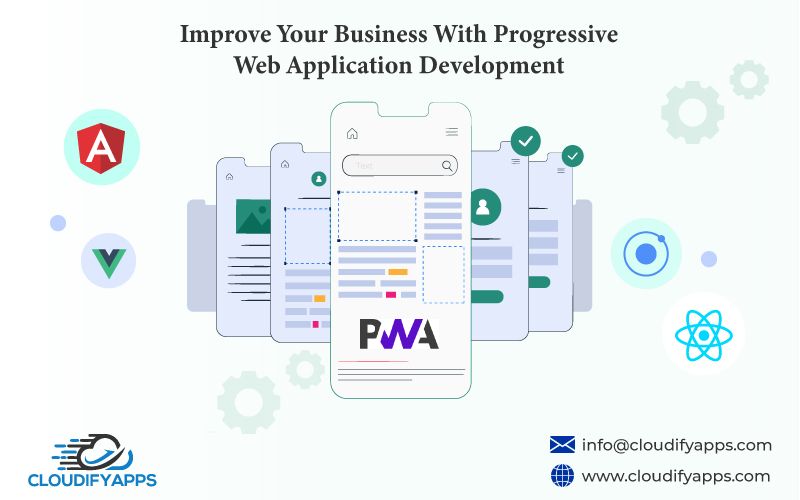 Improve Your Business With Progressive Web Application Development
Introduction:
In this day and age, comfort and speed are valued above all in the internet experience. Business giants, especially those involved in offering online shopping services to their audiences, are constantly on the lookout for the latest technology that will help them engage more and more viewers. A Progressive Web App is one such tech tool that is taking over the e-commerce scene.
But how is a Progressive Web Application different from a conventional website? Let's take a quick look at it.
What is a PWA or a Progressive Web App?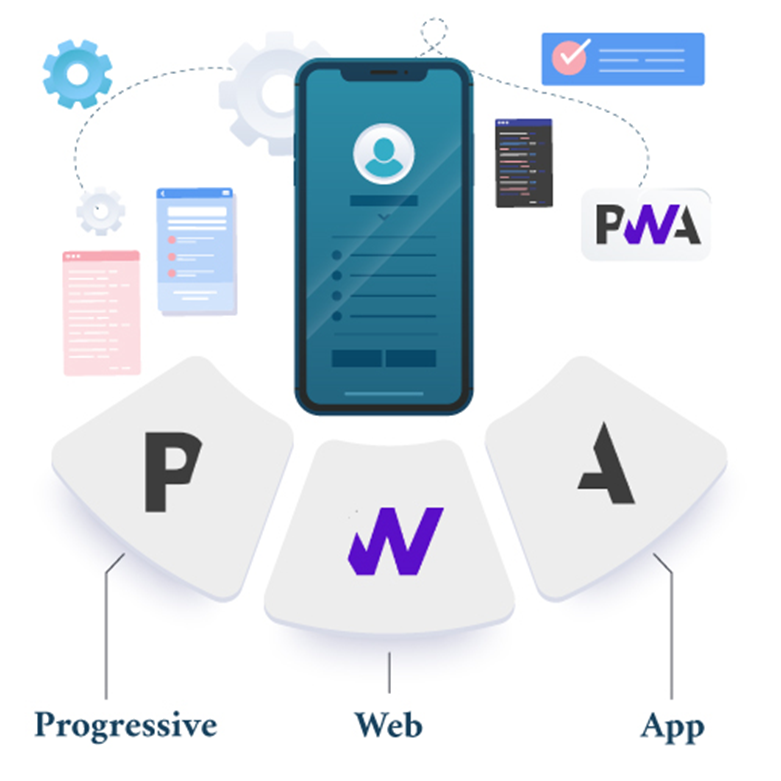 A Progressive Web Application (PWA) combines the functionality of a mobile application with a website. These apps can be downloaded or installed on any device from the browser itself.
They are now considered the best web application form that web developers can build to load fast with high-level performance. The alternatives to PWAs are web pages and native apps. But software experts have agreed that the performance of PWAs is far better than the other two.
With Progressive Web Apps development, the users can browse the company's website from their smartphone devices. Corporations like Pinterest, Uber, Starbucks, Twitter, and Forbes use PWAs. The tool offers the best of both worlds to the users.
Such PWAs can boost the company's website traffic, conversion rate, engagement, and even page views. According to App Institute, Google's research on PWAs has increased 68% in mobile traffic since it takes 15 times faster to load and install and takes up 25 times less device storage. There has been a 134% increase in page views proving that PWAs enhance user experience.
How Can Your Business Improve With PWAs?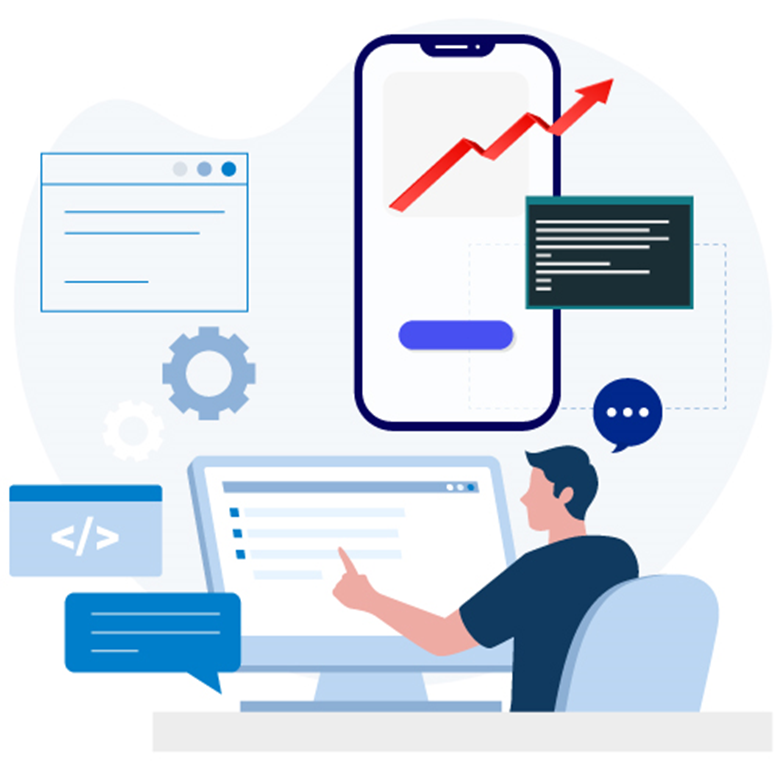 Cost-effective Solution:
PWAs have low development costs as different versions of PWAs are not required for different devices. This cross-platform adaptability is the biggest advantage of a PWA. It acts as the single tool that can meet all the endpoint requirements.
PWAs require less effort from the developers. So, naturally, the development cost for a PWA decreases. Research shows that when compared to native mobile app development services, the price of developing a PWA is 3 to 4 times lower.
Such a cost-effective solution lets the business grow. The company can comfortably use its profits in the latest updates to give the users an even better online experience.
App-like Appearance and Functionality:
With smartphones taking over the tech world, users have grown more accustomed to mobile apps. In fact, they prefer apps over browsers as they are more convenient. Progressive Web Apps development has simply given rise to a more user-friendly digital tool that is workable offline with a more appealing user interface.
PWAs combine the appearance and experience of mobile applications with the best qualities of websites. Since they are so close to native mobile apps, their design is almost similar. So, users find it is very easy to adapt to PWAs.
The tools and frameworks used to develop PWAs are similar to those used for native mobile app development. They are considered to function better than websites. It comes as no wonder then that users will lean towards the more suitable product.
On the other hand, websites have database access and automatic data. That property exists for PWAs, too. Their speed, responsiveness, and having all the functions similar to a website keep them at the top of the game. It makes the search engines index them, which is how Google can show PWAs as a result of the related search term entered.
Native mobile applications and software keep their internal data only for their use. The related web pages of these applications can also be found on online browsers. This promotes the company and makes a positive impact on the number of page views.
Installation is Done Easy and Quick:
Installing PWAs is a straightforward process that does not take too long. Applications that take too long to download or install have a negative impact on user experience. PWAs avoid this.
With PWAs, the app is directly downloaded on the user's device. It doesn't require them to access app libraries like Google Play Store and App Store. This makes the entire process pretty quick and efficient.
Such prompt response also decreases the frequency of users abandoning the webpage. A desktop icon is provided to access the application after download. They can also access the PWA with the help of a link that makes it easy to share, increasing the company's web traffic.
Call-to-action promotional teasers often act as a catalyst for users to download the Quasar based hybrid app from its respective website. It increases the reliability and credibility of the company and its services, drawing more and more users.
Enhanced Performance:
Using PWAs for business ensures that your audience gets a unique experience while being quick and convenient. This is a result of caching and serving text and other media content in a way that is streamlined precisely how it would suit the user.
The caching function allows the PWAs to act like websites while, at the same time, it improves their running speed. A number of business giants have adopted this technology since users tend to prefer such a smooth, seamless experience over anything else. It is also very efficient at improving customer loyalty and retention.
This enhanced performance at a low cost works in favour of Progressive Web Apps development. It is a major advantage for any business availing their services.
Adaptability On All Platforms and Devices:
With all the different types of devices, there are a number of operating systems specific to them. This demands regular applications be built differently from scratch for every operating system. Even for different devices that share the same OS, the technical capabilities may differ. So, it becomes a major concern for the mobile app development engineers assigned the task of building different versions of the app suitable for all mobile devices. As a direct consequence, the production cost increases too.
Interestingly, PWAs work on every platform and device. Developers can build a single app suitable for all platforms with PWAs. It has everything a user needs with an enhanced user experience, no matter what device they access. This is known as device and platform agnosticism.
It is a Quasar based hybrid app that offers the user a smooth, seamless experience by enabling cross-support. Users who switch between their devices frequently are supported by PWAs since they can access the same application on different devices. It retains the same data and settings on every platform, so it becomes as easy as they come for the user to work on.
Business automation is an important concept that is introduced here. Companies that use PWAs, rest easy with the knowledge that their employees use software that delivers excellent performance regardless of the platform or device. Even application versions do not matter at the end of the day. As PWAs can also adapt to any screen size, the user experience can be super impressive.
Automatic Updates:
PWAs are even more powerful than regular applications that need the user's manual intervention to update with automatic updates. The users have to keep track of notifications and approve them for downloading an update in the regular app updates. However, this is not the case for a Quasar based hybrid app.
PWAs download automatic updates whenever a user accesses them. They do not need users to download batch upgrades and install better versions because of this specific functionality. PWAs appear with a refurbished look without requiring the user to be bothered about update notifications.
Many PWA development companies send their users some push notifications to keep them in the know. This keeps the user updated on the services they are being provided for their benefits, giving them a feeling of satisfaction. This presents the business in a better light and increases user reliability.
Offline Access:
Working offline is a major pain on websites because if they are not displaying the No Internet Connection error, the data entered offline does not get stored. For example, the user who is unaware of their internet service being down for the moment may continue to enter data in an offline web page with it never getting saved. The big firms running solely on online web browsers are at the risk of losing essential data just like this.
PWAs have the technology to be workable offline or when the network is weak. It makes them more accessible for users with unstable internet connections.
The offline features and information entered on a Progressive Web App can be saved and cached automatically for later use. It does not require the users to install the app to work seamlessly, and it can be accessed even without an internet connection.
PWAs support retention of a custom offline page based on saved information on the pages that the user had previously accessed. This custom offline page is displayed whenever they try to open an online page they have not visited before. This still keeps the audience engaged and is thus an essential tool for retailers to prevent user abandonment.
Meeting App Distribution Demands:
Specific requirements are laid down by app distribution services like App Store, Google Play Store, or Microsoft Store with which the software has to comply to be included in their databases. These requirements are usually high stakes, so developers hired for such work need to put more effort and time into them. This raises the cost of production as well as distribution.
If the business and its app fail to follow the requirements and guidelines set by these services, then the application is sometimes removed from the database. This can be done without any notification to the company from the end of the application database services. Reuploading the app onto the database platform is a hassle that can be entirely prevented in the case of a Progressive Web App that does not need to be uploaded anywhere except the company website for user downloads.
Convenient Push Notification Service:
Quasar based hybrid app services support Device-specific functionalities. One of their major features is the push notification service. Just like in native mobile applications, PWAs can send push notifications catering to different devices.
The push notification service allows companies to advertise their products effectively. They can inform the users about new updates and any alluring in-app purchases and promote other businesses working with them as commercial allies.
According to statistical data published by Google web developers in a case study by Google engineer Philip Walton, the push notification service is allowed by 60% of consumers using PWAs. This provides ample opportunity for the companies to advertise and promote their products.
Such notifications are displayed on mobile screens just like app notifications on a smartphone. This is a better promotional tactic than emailing newsletters and advertisements to subscribed users. It also increases the chance of the users responding to this type of notification as it provides easier access. The company can connect spontaneously and directly with the user in this way.
These notifications often come with the app icon, increasing brand recognition. This draws heavily upon consumer psychology, where the more a user sees a brand logo, the more they become interested in it.
Better Security:
With PWAs, businesses sport a more secure online presence. PWAs use HTTPS technology to safely transfer data to every end. It also minimizes the risk of security breaches as HTTPS is one of the most secure protocols in use. It does not allow snooping or tampering with content by any third parties.
Many PWAs use Web Bluetooth technology. This is also a secured service that helps to protect the confidentiality of users and information entered in these platforms.
Conclusion:
Mobile app development services have entered a new age with PWAs that are compatible and adaptable on every platform. This is opening more job opportunities in the tech world as more and more business giants are regularly hiring developers to build their own PWA model.
---
Popular Tags
Recent Posts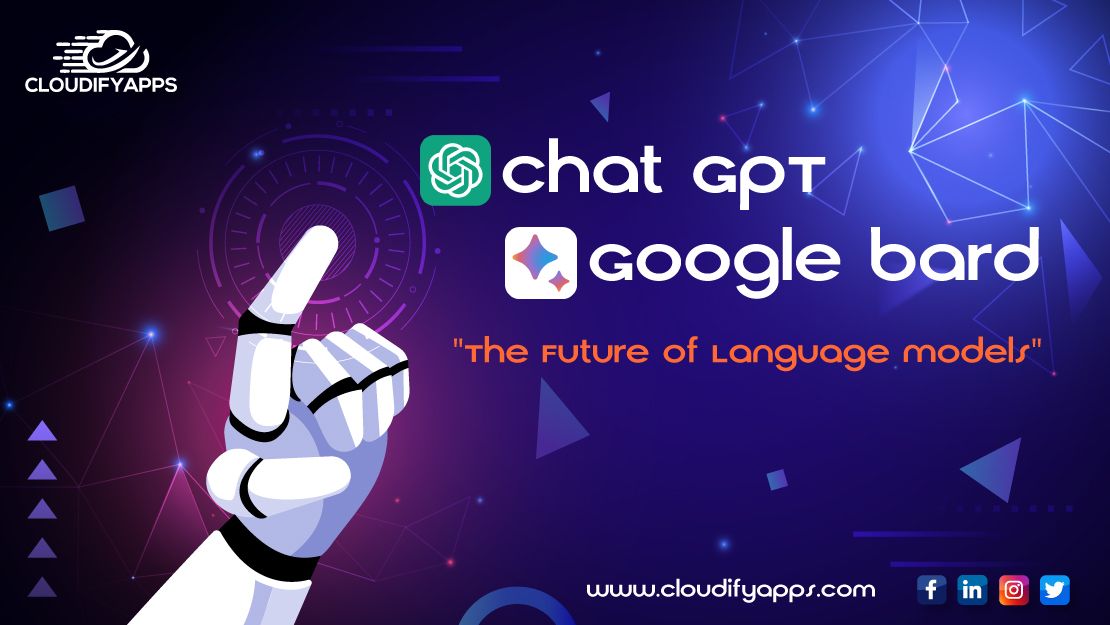 In recent years, there has been a surge of interest in large language models (LLMs). LLMs are a type of artificial intelligence (AI) that ca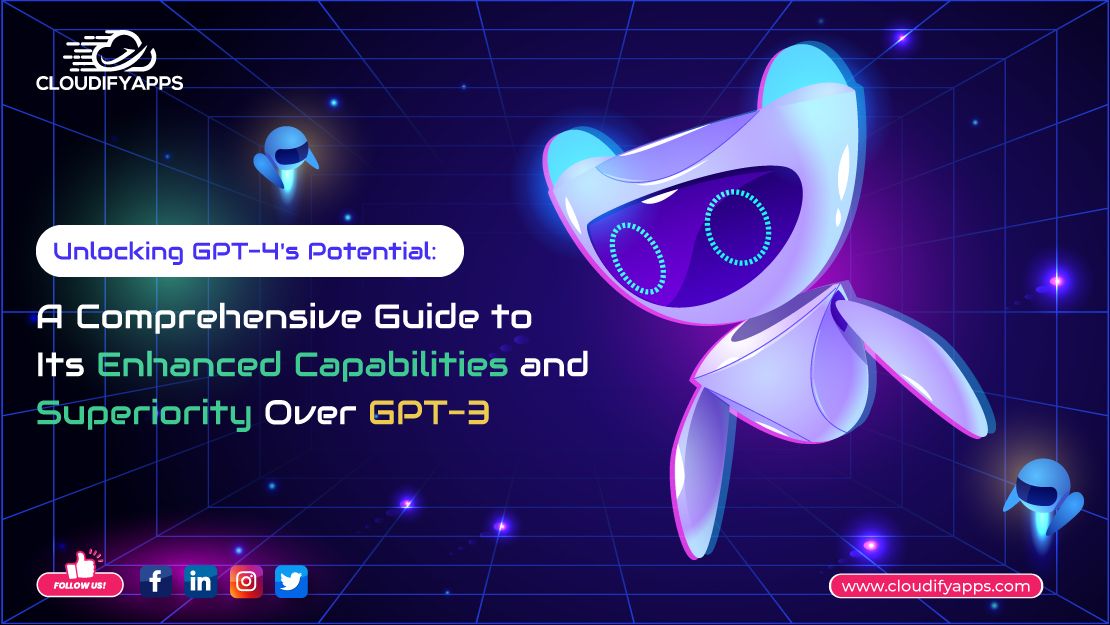 The AI community has witnessed significant advancements in recent years, and the latest offering from OpenAI, GPT-4, has taken the world by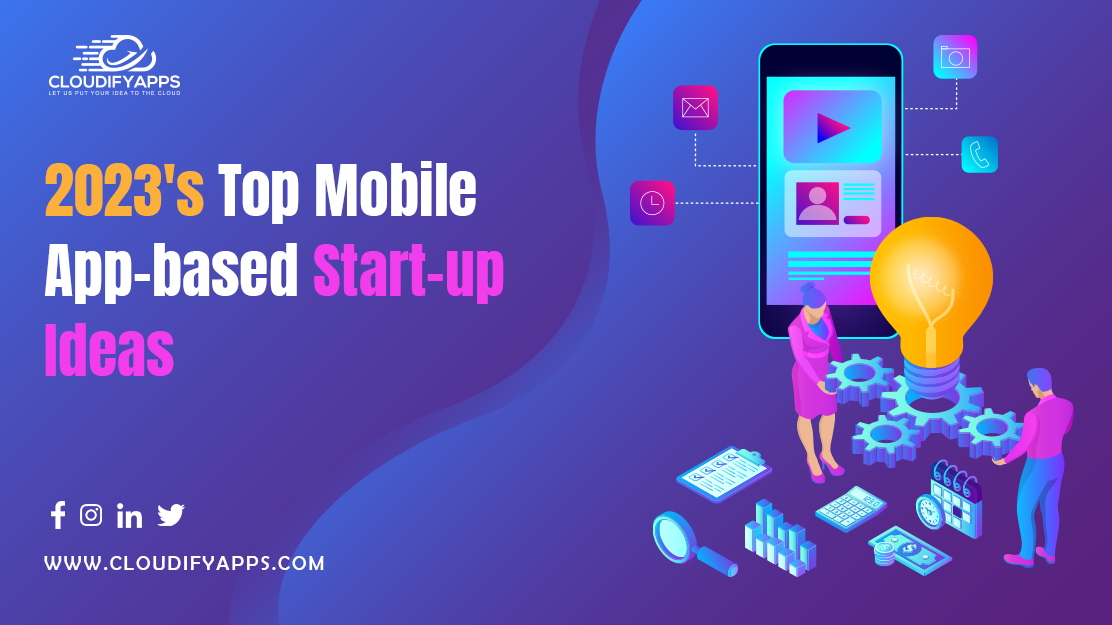 You don't have to have a completely novel idea to start a start-up. Sometimes you may merely modify and provide a modified version of somet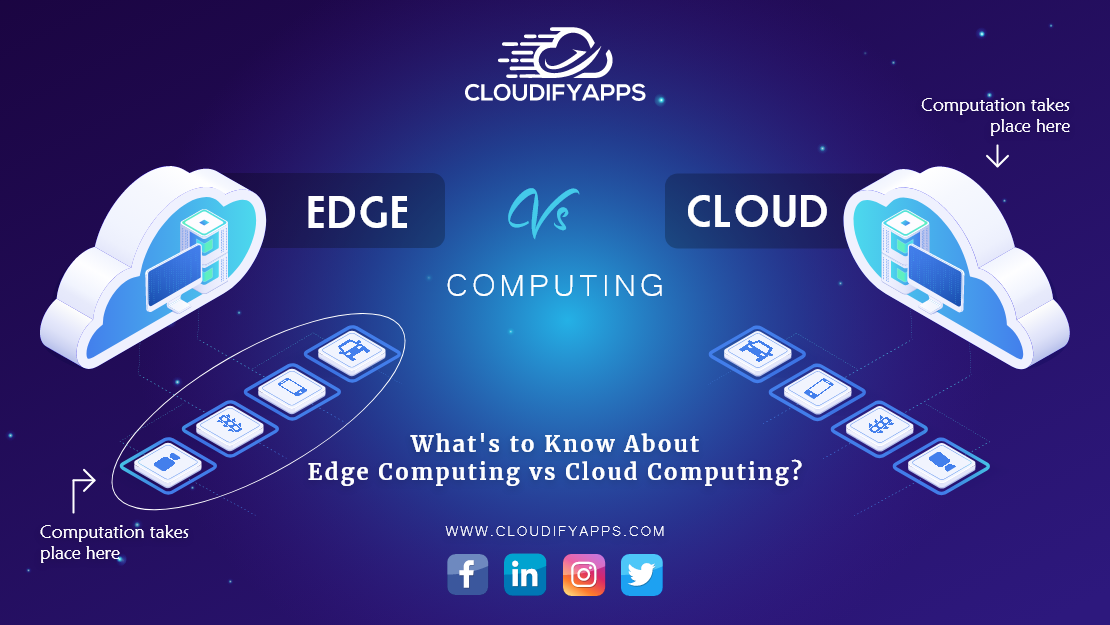 Enterprises may augment their proprietary data centres with international servers that stretch their architecture to any place, enabling the