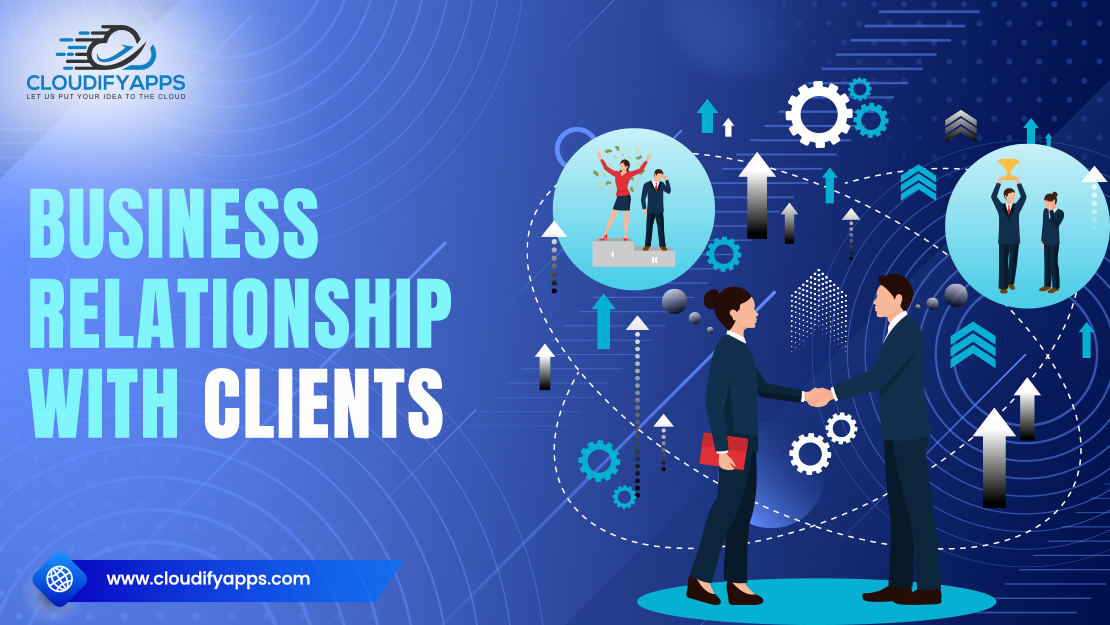 Forging Stronger Client Relationships - 10 Critical Tips
Introduction

Clients are the most vital aspect of every business. Without clients, the business would very indeed cease to exist. As a result, you should understand that creating a relationship with your consumers is one of the most successful techniques a company can embrace. Unfortunately, it is also one that is frequently ignored – to the cost of both development and retention.

A good customer relations strategy generates a lot of money by increasing client acquisition, loyalty, and satisfaction.

In this piece, we'll go over the fundamentals of customer relations — what they are and why they're essential — and give you the knowledge about how to develop a successful client relationship plan for your company.

What Is The Meaning Of Client Relationships?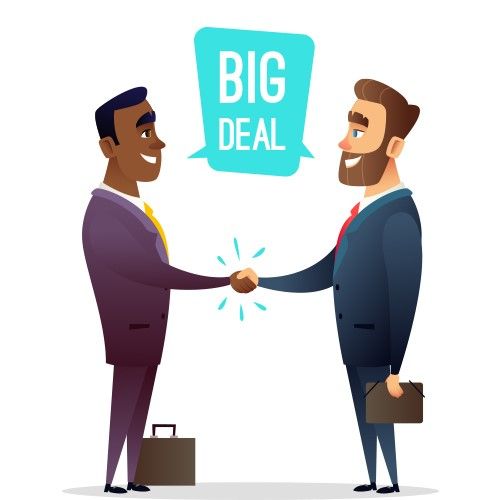 Interactions between a company and its future, present, and past clients are referred to as client relationships. Personal interactions, conversations, and user interactions with goods, services, and settings are examples of this.

Client relations entail a constant improvement in the offerings to the customers. This continuous adaptation is required to understand how the clients' requirements will evolve. When the companies take a comprehensive approach, they can improve their chances of obtaining a positive connection.

Furthermore, it is critical to remember that client interactions are dependent on all staff, not just one. As a result, to build concrete client relationships, a company must convince each worker to fulfill their part of duty for client service.

Is Having a Good Client Relationship Essential?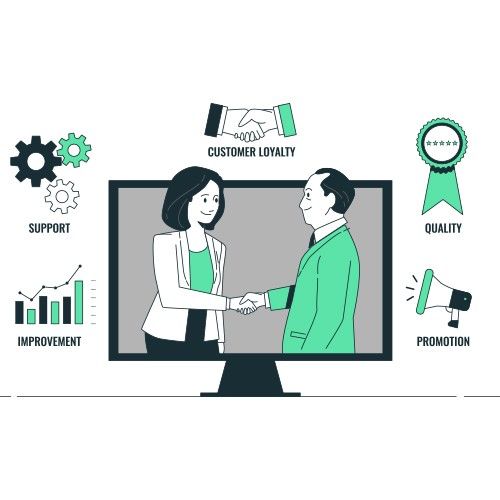 The following points exhibit the importance of a good client relationship.

Long-term success for any organization is determined by the level of rapport it can build with its consumers.
A few blunders can even lead to the loss of a massive number of customers.
These days, the customers constantly review their relationships with the companies they deal with.
Companies, though, may be able to significantly improve their lifetime value if they can continuously amaze customers with attentive, personalized service.
A delighted customer will be an asset to the company and will create profits every time.

So, undoubtedly, a good client relationship is essential for a business to succeed.

So, whether you own a small company, a large brand, or are just setting up a business, you should always try to ensure that the gradient of your business graph is always on the positive side.

The "start" is everything, and you must get it correctly. If you believe it's only delivering a client's project that fulfills their expectations, think again. There's a lot more to consider. They are minor details, yet they are more important than you realize.

Let's take a deep dive and discover how to establish a solid relationship with your customer to meet and surpass their expectations.

Top 10 Tips For Improving Your Client Relationships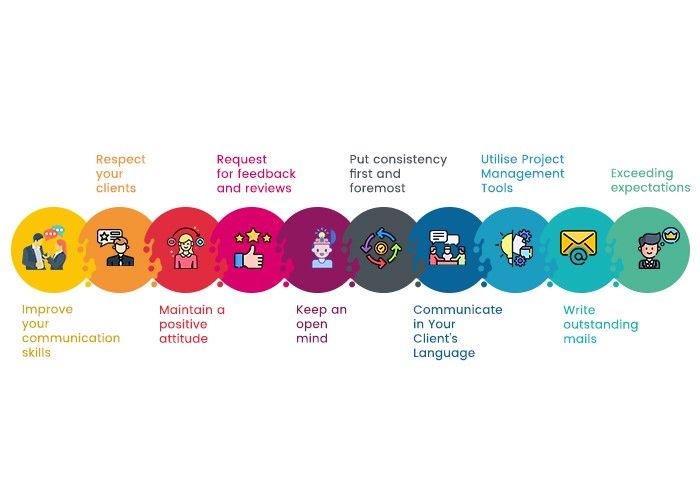 If you are building your organization, it is crucial to focus on your client relationships because better client relationships are equivalent to better business. The following points are essential to forging strong client relationships that will continue for decades.

Improve Your Communication Skills

Communication is vital for building strong client connections since it is a key component of every good relationship. It is equally crucial to promote your company and listen to your consumers.

Rather than simply telling them about your company, engage them in a discussion. Determine what your consumers require, and then demonstrate to them that you offer a solution to their problem.

Emails should not be used to replace face-to-face conversation. Picking up the phone and having a real chat is sometimes preferable. Your clients will be grateful for such efforts. Remember to speak honestly and straightforwardly as well. Never, under any circumstances, communicate angrily with clients. You should never discuss one customer with another since this is unprofessional and improper.

Teach your staff how to communicate appropriately with customers—build communication skills while onboarding new staff rather than waiting for customer service to become a problem. Maintain an employee policy that requires prompt follow-up to ensure that the client's demands are addressed. Make sure that your team promptly responds to voicemails and emails.

Ideally, you should not burden your personal time or negatively impact your productivity by communicating with a single customer continually and unreasonably. On the other hand, being available suggests that your client's projects and contentment are important to you.

Respect Your Clients

This is up there with bettering one's communication abilities. Feeling mistreated, whether at the house, at business, or by the barista at the coffee shop, is something that most people can't stand.

When attempting to improve relationships, remember the golden rule: treat people as you would like to be treated. This includes being polite, adopting the non-offensive language, and appreciating other people's time.

Maintain a Positive Attitude

You have a lot of duties as an independent professional. Regardless of how anxious or overworked you are, you must maintain a cheerful demeanor in front of your clients. Radiate the enthusiasm and optimism you want your clients to have in your business. Consumers appreciate being around exuberant and zealous people, so always be positive.

Request for Feedback and Reviews

Customers will express their feelings about your company, whether positive or negative. Show your appreciation by inviting customer feedback. Place comment cards on your company's counter or perform a poll.

Customer feedback allows you to focus on your clients' demands, allowing you to identify the best solutions to their problems. The more your solution fulfills their wants, the more successful your company will be.

Always pay close attention to remarks and answer quickly, whether they be compliments or complaints. The worst thing you can do is read the feedback and then fail to address problems. Even negative feedback is valuable and may provide you with an accurate picture of client satisfaction.

Keep an Open Mind

Clients should be able to rely on and trust you as an expert in order to develop solid and long-lasting connections. Hence, it is critical to have an open attitude on your professional thoughts and point of view regarding the best goals of the project.

It might be tempting to look nice and avoid unpleasant confrontations by giving a customer what they would like to hear or suppressing your honest view about their project. However, these techniques are not only ineffective, but they may also harm your reputation, reducing your prospects of a long-term connection.

Clients will value your initiative and passion for excellence if you boldly offer your genuine ideas.

Put Consistency First and Foremost

A single memorable encounter seldom inspires trust or commitment. To establish genuine customer connections, you must maintain consistency across platforms and meetings (both digital and personal).
It may seem obvious, but with the number of various channels customers use to communicate with businesses, creating consistency in a customer relationship is more difficult than ever.

Let's look at how to maintain client relationships in a variety of ways:

Consistency of the customer journey — The more variable the client experience, the less successful it is. Customers are more interested in sustaining the engagement if a firm — and its team members — are consistent in how they interact with their community.

Consistency in loyalty — Businesses that keep their commitments stand out in their consumers' thoughts (and emotions). Falling short of a customer's perceived standards, even if the expectations are not clearly stated in a contract or agreement, is the worst thing that can happen to a relationship.

Communicate in Your Client's Language

Instead of adhering to the methods with which they are most accustomed, successful consultants may modify their clients' style, formality, and preferred means of communicating. For example, your customer may favor video meetings or prefer to communicate by text messaging rather than email.

Some people want information, while others like to converse. The trick is to be flexible: don't go into a discussion with a pre-determined dialogue, but instead have a plan for what you intend to learn from the contact.

Use your emotional intelligence to acquire a sense of why the consumer feels and handles things the way they do, and then adapt your messages and engagement correspondingly.

Utilise Project Management Tools

Arranging project delivery is essential for generating a good impression on clients. Use resources such as a project proposal, contract, SOW, client reports, and a professional invoice to help you deliver your job professionally from start to finish. These tools can help you improve your professionalism and business abilities while also providing transparency and project tracking.

Consider your client and what they would find beneficial. It might be as easy as presenting the project in a visually appealing style, hand-delivering the materials and providing an in-depth walkthrough or demonstration, or integrating a little value-added element that improves the ultimate outcomes.

Apart from this, try to use CRM too. Customer relationship management software can assist you in emphasizing client retention. They should include keeping a detailed record of the number of consumers who return and the cause for their return. Following that, design your marketing strategy for repeat customers. Finally, search for methods to entice existing consumers to stay, try out new items or services, and perhaps enrich the relationship with larger purchases.

Write Outstanding Mails

Newsletters are severely underrated, and they represent a significant potential that we are failing to capitalize on. Every email sent is an opportunity to engage with a potential customer. Hence, you should ensure that your emails add value and are tailored to the person's preferences. After all, you want to be a long-term part of someone's life, right?

Nobody likes to hear from someone they haven't heard from in a long time, especially when money matters are concerned. Similarly, you don't want to contact your consumers only when you have something to sell. Instead, keep them informed about recent trends and developments in your company or sector, give them unique offers related to the products or services they're most interested in, and continue to educate them by being a source of essential knowledge. They'll know where to find you when they're ready to buy.

Exceeding Expectations

Delivering outcomes that surpass your customer's expectations is one of the most effective strategies to strengthen client relationships. You've probably heard the expression 'under-promise and over-deliver,' but your real goal should be to set clear expectations and consistently meet them.' This develops trust with your clients and is more sustainable than striving to meet or exceed every deadline or sales target.

You may also exceed expectations by discovering methods to simplify your clients' lives. When you offer a video conference link, create a meeting schedule, or include a summary after a lengthy email, demonstrate that you appreciate your client's time and are someone who helps lighten their burden. While producing high-quality work should always be your objective, these minor stress relievers are a terrific way to distinguish yourself and establish a reputation as someone who goes above and beyond.

Conclusion

Making individuals feel unique is essential in all human relationships, even with business clients. It might take a long time and a lot of work to get a customer relationship off the ground. However, it is well worth the time and effort to cultivate a customer connection. As you continue to create good customer relationships, your business will grow into larger and better things - either via repeat business or recommendations to new clients.

You must understand that there is no such thing as a one-size-fits-all strategy for customer interactions because each customer is distinct and has different expectations and business objectives. It is your responsibility to employ best practices to create a customized strategy that best serves your prospects and clients.

Using these simple yet powerful tactics, you will achieve your goals sooner and continue to go forward at full speed, retaining loyal, pleased, and returning customers.
---
Popular Tags
Recent Posts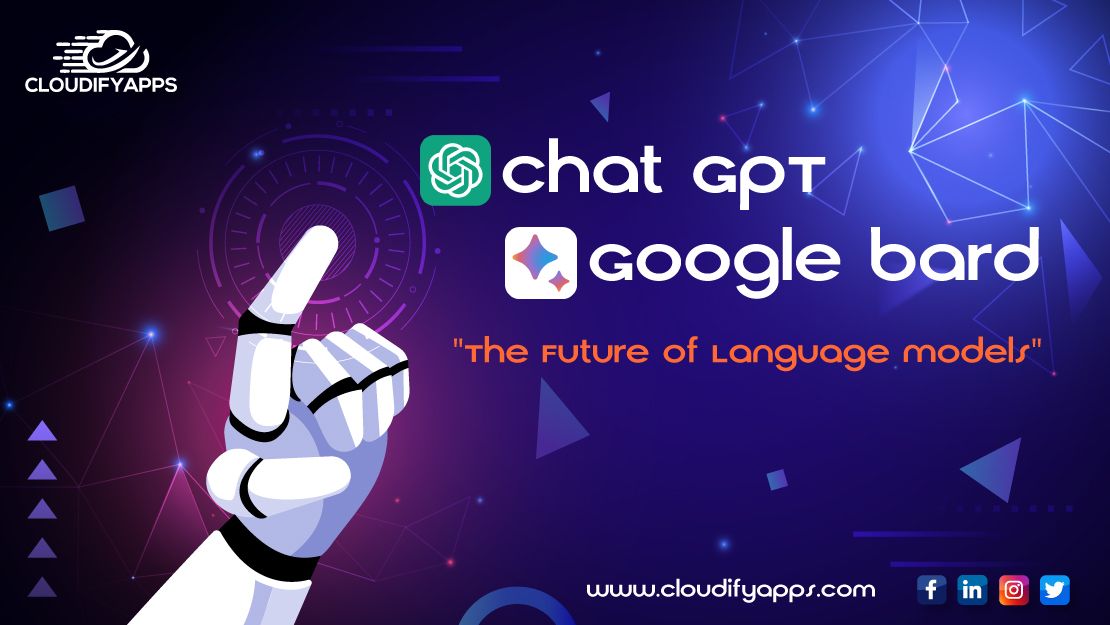 In recent years, there has been a surge of interest in large language models (LLMs). LLMs are a type of artificial intelligence (AI) that ca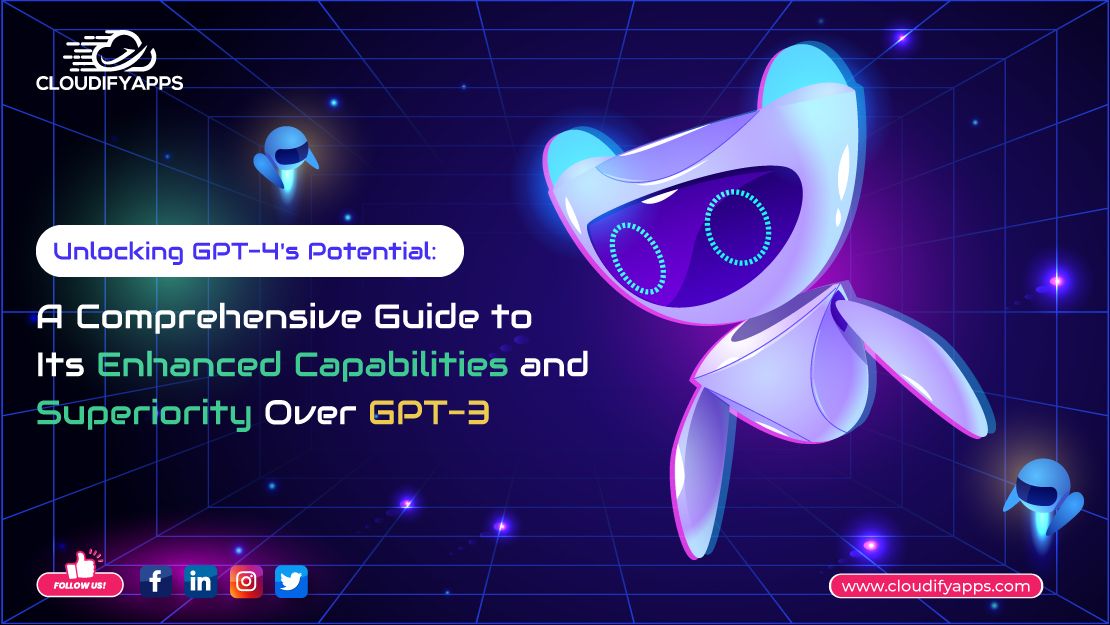 The AI community has witnessed significant advancements in recent years, and the latest offering from OpenAI, GPT-4, has taken the world by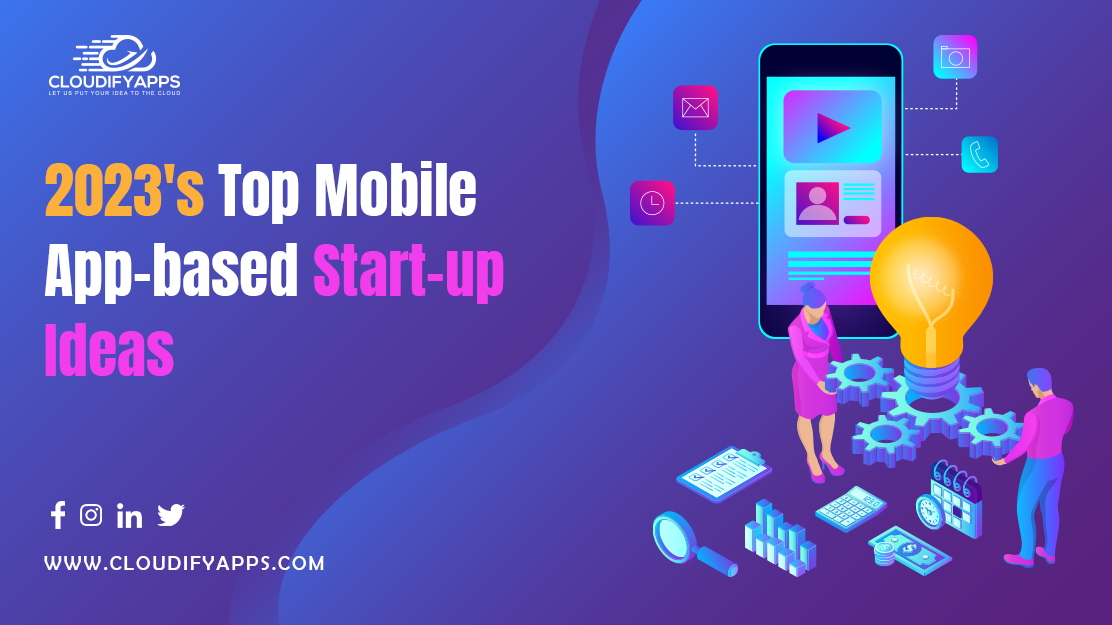 You don't have to have a completely novel idea to start a start-up. Sometimes you may merely modify and provide a modified version of somet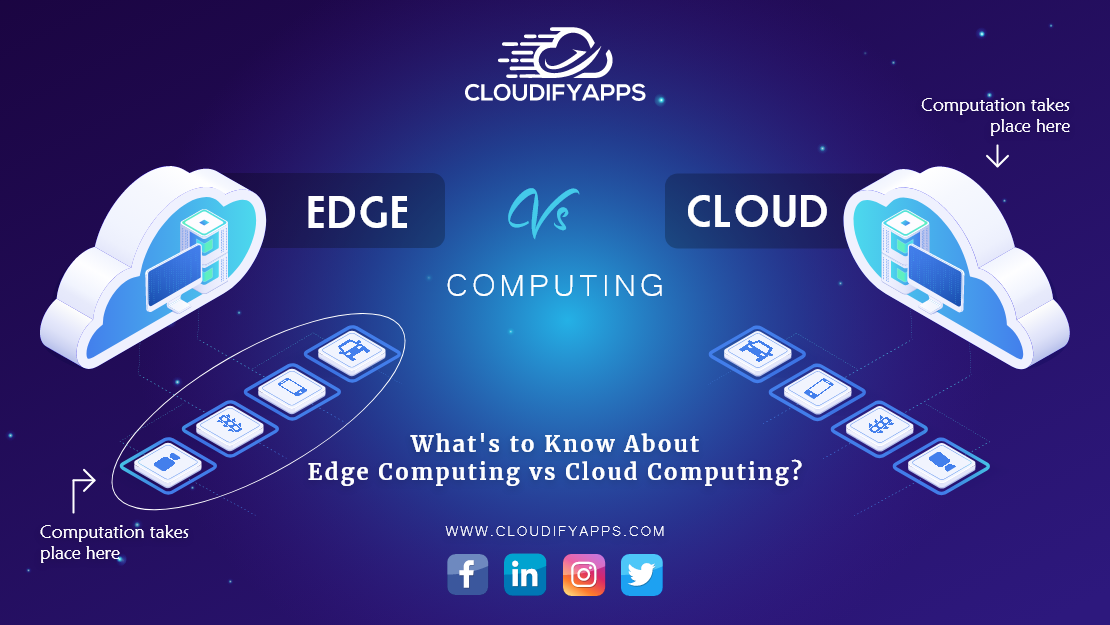 Enterprises may augment their proprietary data centres with international servers that stretch their architecture to any place, enabling the