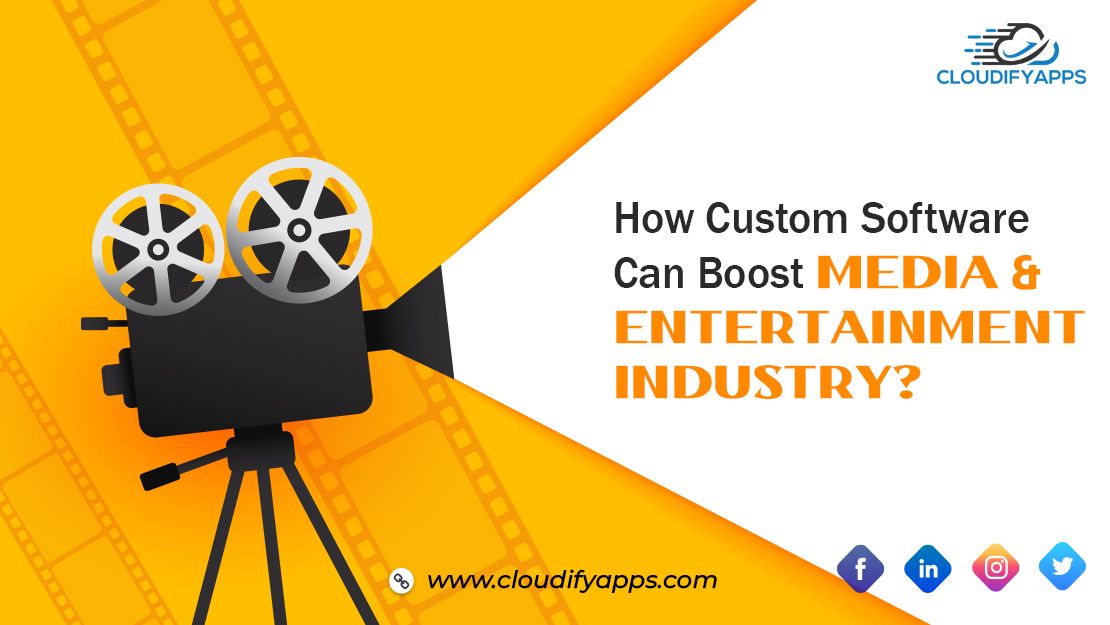 Custom Software Solutions for Driving Change in the Media & Entertainment Industry - An Encyclopedic Overview
The Media and Entertainment Industry- a Rundown: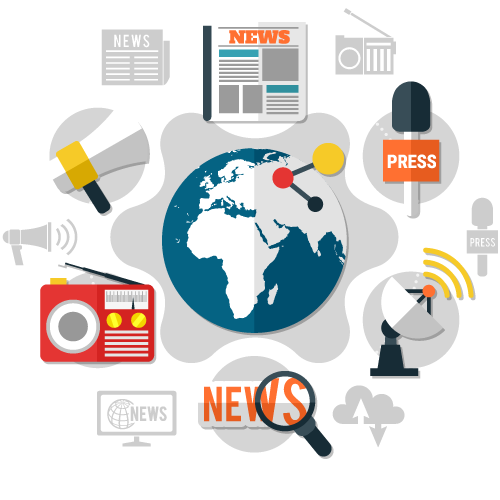 Entertainment has always been an indivisible part of life. Whenever you need a break from a stressful routine, entertainment acts as a distraction, and it can lighten your mood, at the same time adding joy to your life. The entertainment industry is a thriving industry providing employment opportunities to masses of people.
From artists performing on the streets to those working on movies and selling out arenas, they are all an integral part of the media and entertainment industry which uplifts the economy in many ways. Governments collect taxes from sectors related to the entertainment industry.
Traditionally, media and entertainment app development has always been innovatory by following the trends of new technology developments and consumer demands. The industry has successfully altered itself around these developments in every generation.
In the 2000s, the rise of the internet brought a revolutionary change in the delivery of content to the audience. The digitalisation of the media industry was propelled by changing expectations of the audience, and the need for instant access to content, anytime, anywhere. For serving this purpose, customised media and entertainment software solutions are in great demand. Currently, social media is playing a key role in shaping the media and entertainment industry.
The Rise of Media and Entertainment as an Industry: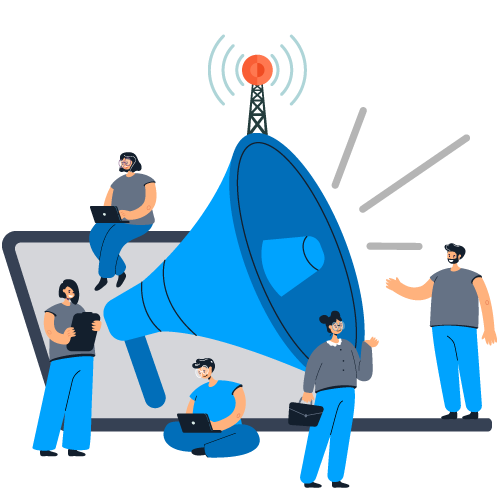 In the 1950s, daytime serials were known as "soap operas" because they were sponsored by soap companies. In 1940, in the dawn of the radio era, listeners tuned in to the Texaco Metropolitan Opera broadcasts. In 1969, The Wonderful World of Disney was the television show that debuted, integrating media, experience, entertainment, and merchandising. Hello, Kitty took roots in Japan in 1975 as a way to cute-ify merchandise, and then it further developed into comics, television series, and video games. Still, through the 20th century, most brands leaned on the expertise and creativity of the media, advertising, and entertainment firms to create content and deliver it to audiences.
In the 21st century, as consumers began to gradually shift away from traditional forms of media content, distribution and publication, the mass media industry has become more fragmented as well as digital. Consumers get to choose from available unlimited content, based on their interests and requirements, on their personal devices.
New platforms and technologies have been incorporated that connect marketers from various industries and sectors more directly with users and customers through social media, websites, blogs and apps. Meanwhile, the competition for the consumer's attention has become vigorous and requires new strategies to be competent. Companies have considered these developments and are concluding: We all need to be in the media industry for a successful business.
Entanglement of the Software Industry and Media and Entertainment Industry: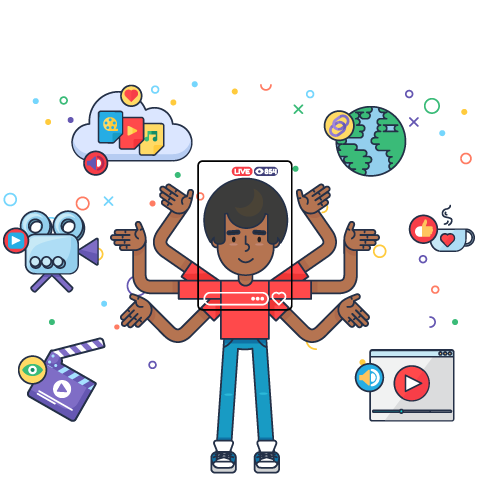 This is the era of digitalisation. Custom Media and Entertainment Software Solutions and the resulting shifts in user behaviour are eroding the once-solid borders defining industries and sectors.
Considering the possibilities of future automation, that Tesla, Chinese automaker BYD, or Apple would produce a digitally enhanced, self-driving car, it would possess the ability to unlock as much as a billion hours per day of client attention now devoted to checking the speedometer and the rearview mirror. Instead of watching the road, passengers could be occupied with mass media like e-books, e-newspapers, e-magazines, recordings, radio, movies, television, blogs and video games.
Although there is a terrible scope for growth, the media and entertainment industry has been facing strong challenges like user experience, multi-platform integration, customer retention and more. The possibility that the car might emerge as the next great media platform is just one example of how the development and deployment of modern technology could potentially revolutionise the media industry.
Digitisation has given a new definition of what this industry is supposed to offer. It is getting audience-centric now, very much like the other industries are.
In every industry, competitors armed with new business models are on the attack.
The past 22 years have brought a wave of disruptions to distribution, publications, technologies, and consumer patterns.
Only with the incorporation of software services can we effectively understand, analyse, and implement customer requirements and transform them into actual, optimised solutions, giving a completely engaging experience to users.
There is a need for a set of business and technological solutions for the media and entertainment industry that focus on resource planning, management and operational control between different departments to leverage their assets, enhance business operations and maximise their RoI. Diverse software modules are customised to suit specific user requirements and to focus on separate working areas and merged with each other through intermediate transitional modules.
These solutions yield higher productivity and profitability by optimisation of the following:
● Integration of financial, customer, manufacturing, inventory, HR Information
● Lead management
● Media trend analysis and reporting
● Inter department coordination
● Customer and service coordination
● Perceptive, analytical, and statistical reports
● Asset and Employee data management
● Public reach assessment
● Accounting automation
● Media platforms
● Mobile-based operations
What exactly is Custom Software Development?
Custom software development refers to the process of designing, constructing, deploying and maintaining bespoke software,i.e.one -of-a-kind and customised software, which would mainly aim to serve a specific set of users, functions or organisations. In contrast, commercial off-the-shelf software (COTS) targets to serve a broad range of generalised services necessary for any general organisation.
Custom software development follows the same procedure as in the development life-cycle of any other software, including problem identification, hardware and software selection, design and analysis of software, coding, testing, deployment and further methodologies.
In addition to this, custom software development would inculcate application customisation, application modernisation and application management. Application customisation is the process of modifying COTS applications to support user-specific requirements.
Application modernisation is the process of maintaining the viability of a business's custom software to be on par with changing user needs and demands. Application management plays a critical role in enhancing performance by assisting in processes like installation, update availability, and functions.
Challenges Accompanied by the Digitalisation of the Media and Entertainment Industry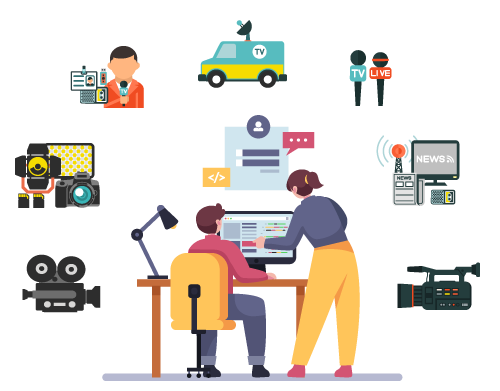 No industry has not incurred mutilation in the COVID -19 pandemic. When we consider the Media and Entertainment Industry, the implementation of social distancing regulations to tackle the crisis has led to a spike in at-home media consumption, which has hampered infrastructural based service providers like theatres, stage plays, the on-site audience for broadcasts like live concerts, live sports, thus, decreasing the income in Media and Entertainment industry.
Thus, digitalisation of media did outburst, opening up novel opportunities, thus witnessing serious transformation and growth in digital media. Therefore, OTT (Over the Top) platforms seem to be very promising with original content. But digitalisation did give rise to certain challenges:
● Need for fragmentation of the content as per customer preferences based on the target audience. It becomes arduous for the production houses to categorise what genre of content is favourable to an adult and a child. Spotting out the demographic details of an account user also becomes extremely difficult.
● Good broadband connectivity is the basis for OTT platforms, which are still in their development stages in many parts of the world.
● Each business is bound to pay taxes, to the local government, to the state and to the centre, so as the media and entertainment industry. This industry also has to manage hefty taxes.
● It becomes very difficult for the media industry to act following all the rules and regulations within the time limit and to obey all the laws that apply to them.
● With the pragmatic shift to digitalisation, it is not only the transmission of news and information that has become more rapid and easier but so has the invasions such as hacking of social media accounts, phishing, frauds, etc., on users are increasing day-by-day rapidly.
● The data leak has been in the headlines quite often, even after the implementation of stringent rules and regulations for businesses to handle personal data and for organisations that are involved in the transmission of user information to such companies.
● Copyright and piracy challenges have been in the industry for quite a long time, and gradually, it has become burdensome to bring justice even if laws are all strict and in place. A large number of people have started using the content available on online platforms for their requirements; they pirate and spoof this data to make it look like their own new creation and upload it to generate revenue. This is the major issue tackled by the Media and Entertainment Industry in particular.
● Adapting to new methodologies might seem to be a heck of some transition and the possibilities of backfire are there. But if the new technology is put into use, it would greatly benefit in comparison to the outdated traditional means.
● Advertising agencies have seen great potential in their business with the prevailing rise of the use of social media. But Ad blocker has become the biggest challenge for such agencies. Users want to view content without interruption. This software makes it so easy that many advertisements do not appear on the screen. These programmes hamper the revenue to the advertisers, costing billions.
Why Customised Software Solutions?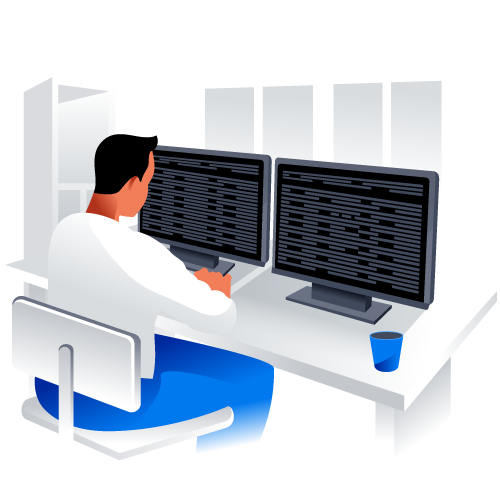 Three main business models exist in the media industry: monopoly, oligopoly, and monopolistic competition. Print, recorded music, and film are generally oligopolies; television is generally monopolistic, and live event ticketing is essentially a monopoly.
There are four main options for a media company-
1. Maker (Content Creators)
2. Maximisers (Content distributors)
3. Modules (Service Providers)
4. Mash-ups (Multitaskers)
Custom development for media and entertainment is needed to concentrate on each of these options and individual working areas such as sales, service and marketing. Customised software solutions can be prohibitively more expensive than licensing commercial off-the-shelf software and are frequently associated with a large expected range of services, thus providing a long-term advantage. Whereas commercial off-the-shell might be cheaper, but it restricts the flexibility of content fragmentation, it also incurs other expenditures such as license fees and maintenance-related charges, making the entire process costly.
Custom Software Development Services not only help you minimise operating expenses but also help you produce a tailored product suitable for your needs, thus ensuring optimisation of the process from start to end over a long-term perspective.
Analysing the requirements and necessity for bespoke software is the first step in building an ideal customised software. The need may be technical support related to the production, publication and distribution of media by the organisation or may depend upon the target audience, and this analysis will give you a perfect aim of what your software must integrate to be applicable in your business.
When the software is being made bespoke for the target audience, then the distribution, availability, and public outreach of the customised software are also to be taken into consideration. Whether it will be given solely through an interactive mobile app or if the audience will be able to access the software through their workstations. This offers better viewer engagement and thereby further growth in the media and entertainment industry. Various key areas that require custom-developed software are:
● Latest updates
● Trend analysis and forecasting audience interest
● Audio/video functionality.
● Customer-specific alerts/notifications.
● Social media analysis for public reactions
● Real-time updates on the latest news/information.
● Payment integration for theatre flicks etc.
And when we consider the technical support perspective, the key areas that would require customised software would be:
● Transactions.
● Client service and coordination management
● Process Planning & Survey.
● Integration of financial, customer, manufacturing, inventory, and HR Information.
● Inter-department communication
● Publicity Management.
● Dealers/distributors management.
● Resource and asset management.
● Insightful & analytical reports.
When we consider publication and distribution perspective, the key areas requiring customised software are :
● Mobile tracking of operations.
● Cloud-based services.
● Business analysis and intelligence
● Customised Tracking and notification services.
● Online promotions
● Digital media & broadcasting.
How to Adapt to Customised Software?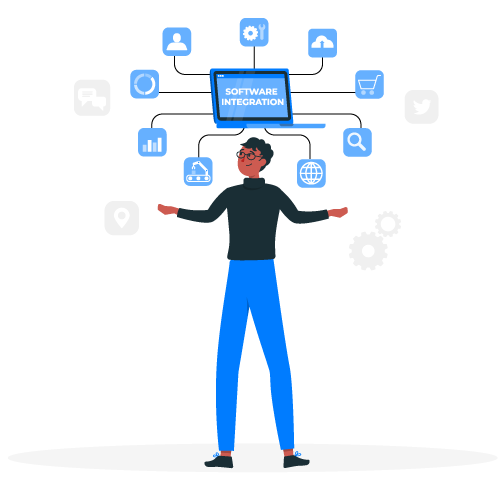 If you want to customise the software, then your dealer company will try to incorporate all the features for the finalised software. They will try to build in all the requirements proposed regarding the software. Thus, there are some essential factors that you need to focus on in the media and entertainment software development company :
Comparison of all the Offers of Media and Entertainment Software Development :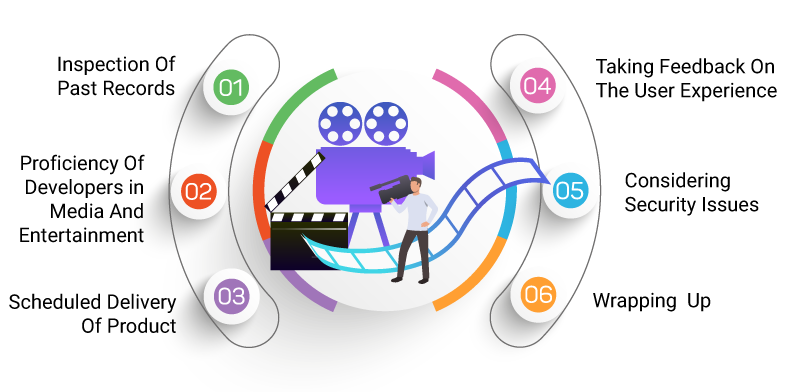 After getting tenders from several software development companies, one must make a thorough comparison to avail of the best offer among all. But while comparing the offers available, one must be careful and should look reasonably; otherwise, you may land up selecting the incompatible one, which would prove totally disastrous for you.
Inspection of Past Records of the Software Development Company:
Once bidding from numerous software companies gets completed, you are in the phase of selection of the best suitable company for your curated software development for media and entertainment purposes. Before selecting the company, it is essential to introspect into the past records and reviews. Then you will have knowledge about the work experience from there. It will also prove useful for building up an opinion about them if they are suitable for your business or not.
Proficiency of Developers in Media and Entertainment Software Development:
The chosen company must have proficient developers. Having practical experience is equally important as having theoretical knowledge. If the developers working in the firm are efficient in what they do, then the acquisition of high academic qualifications doesn't come into the picture.
Scheduled Delivery of Product:
The Sincerity of the software development company in delivering quality products at a stipulated time is very important. You will realise from their past record whether they had lived up to their words regarding delivery. Providing post-delivery service offers:
Many software development companies provide technical support within a certain duration after delivering the desired product. These post-delivery services prove beneficial for your business to upscale.
Taking Feedback on the User Experience:
The dealer company must pay extra attention to the security and satisfaction of the customer once the product is deployed into the market. Your software will get positive responses only if the user's requirements are fulfilled while using the software.
Considering Security Issues :
It is essential to make sure that the software is secured enough so that it won't leak the personal information of the customers using the software on their personal devices to the hackers and it won't catch a bug. Therefore, Cyber-security is one of the main attributes that any software should have.
Thus, keeping in mind all these points, you have to look into the media & entertainment software Development Company and choosing the best available offer will boost your business.
Wrapping Up
No doubt the future is digital. There will be an expansion in the number of digital consumers. Demand for digital content will only rise with more technological advances. The media and entertainment software sector will see positive growth that will further help the Media and Entertainment industry gain more traction.
There has always been an intimate and complex relationship between consumer and industrial companies on the one hand and Media and Entertainment on the other. As a result, companies — not just Media and Entertainment companies — are investing in content and direct customer media relationships. The evidence is ubiquitous. Nike has become a major presence in social media, digital video, mobile apps, and e-commerce.
---
Popular Tags
Recent Posts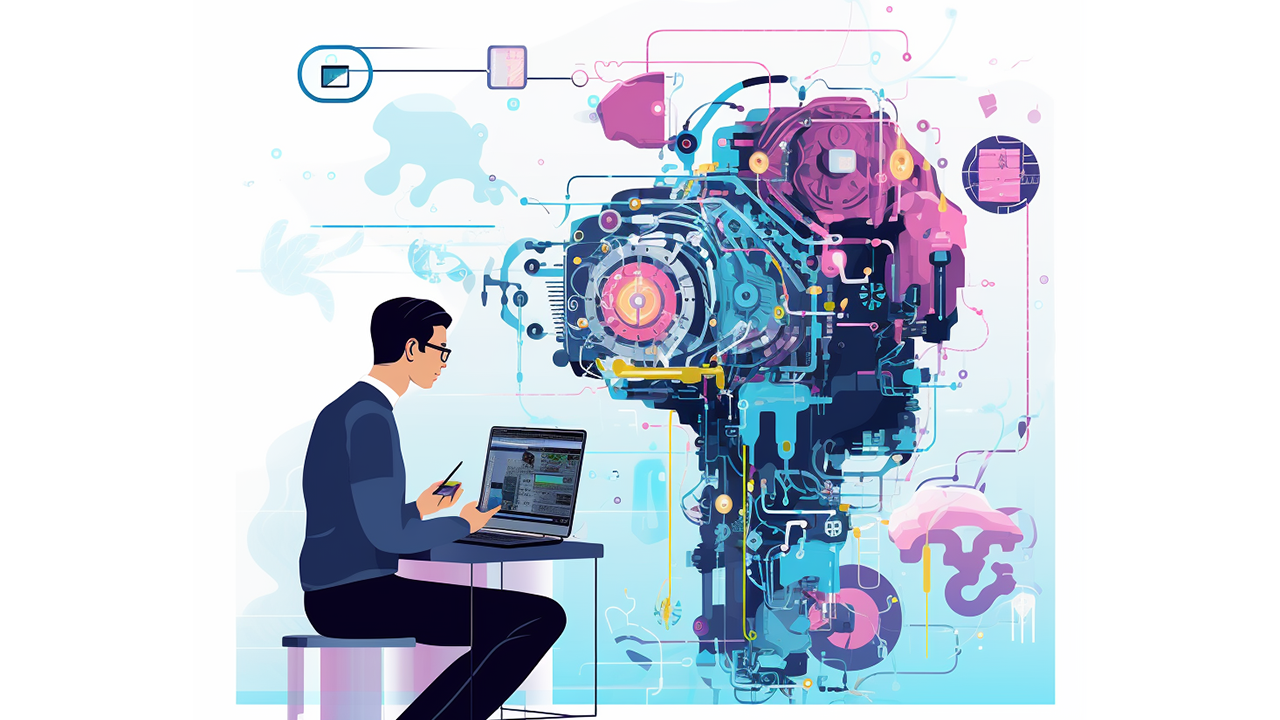 Introduction In the evolving landscape of artificial intelligence, keeping chatbots and digital assistants informed is crucial. Retrieval-A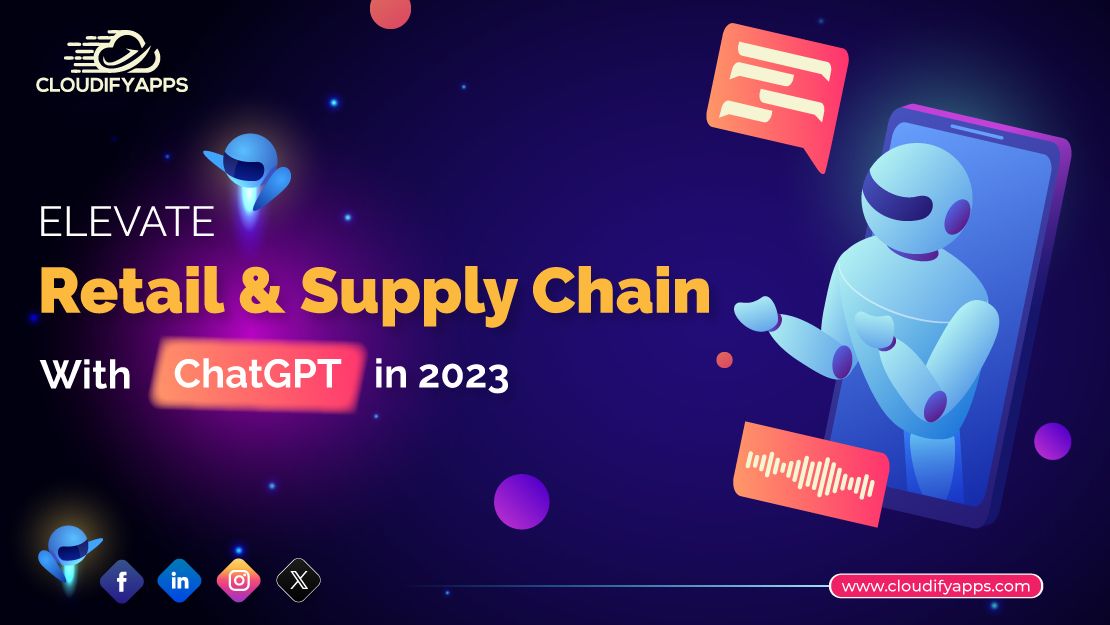 ChatGPT has emerged as a groundbreaking tool in the realm of artificial intelligence, offering capabilities that extend beyond mere chatbots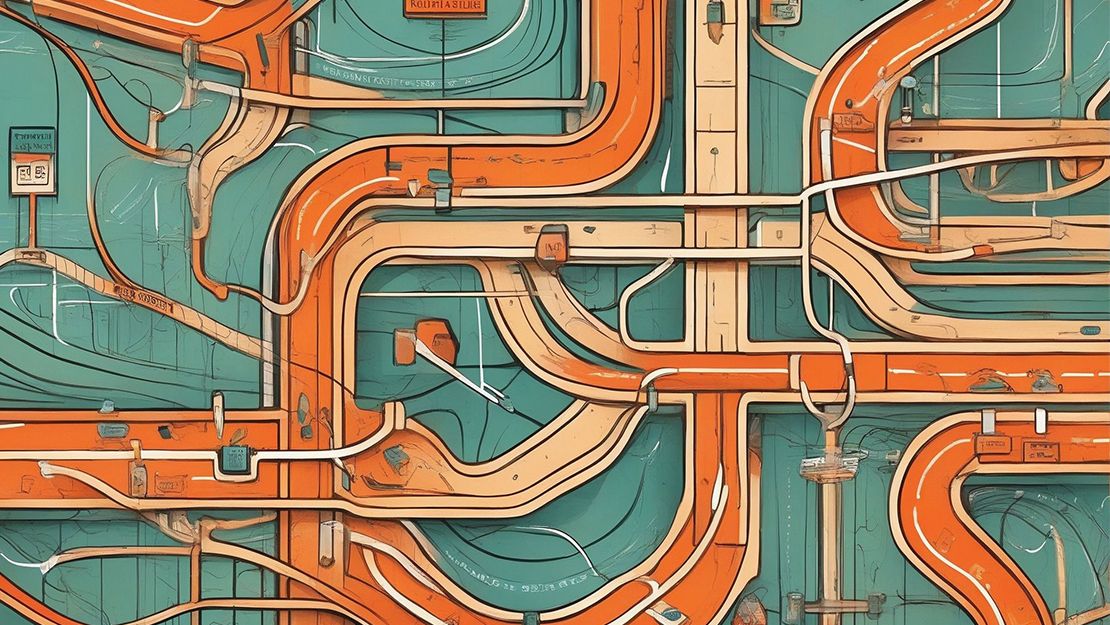 If you're a developer working with Laravel applications, you know how important it is to handle routing efficiently. The good news is that t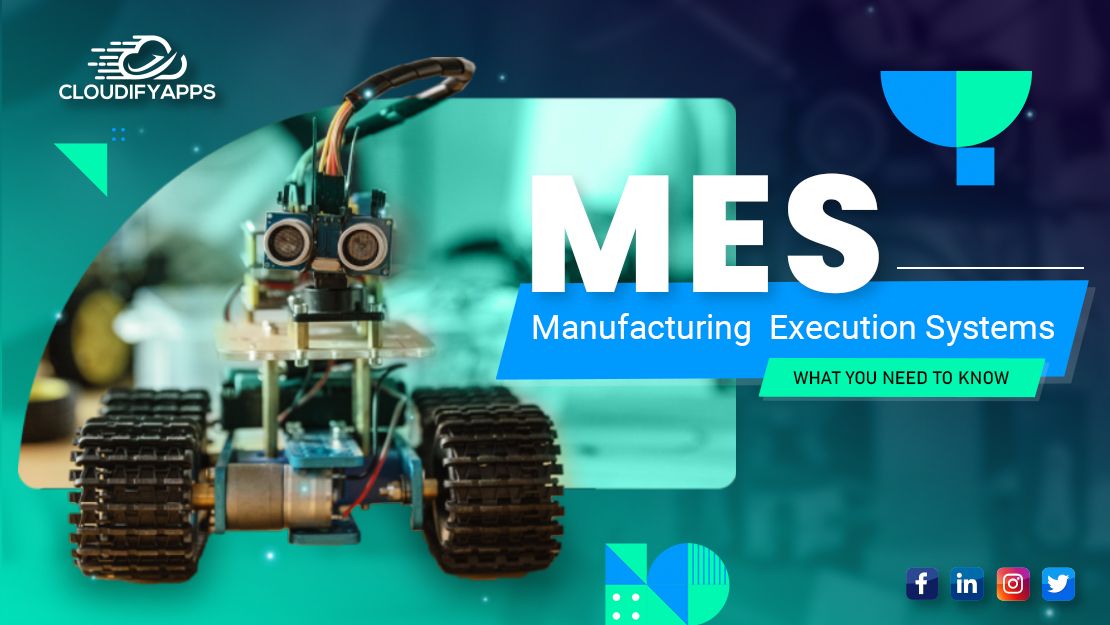 A manufacturing execution system (MES) is a software solution that helps manufacturers track, monitor, and control the manufacturing process