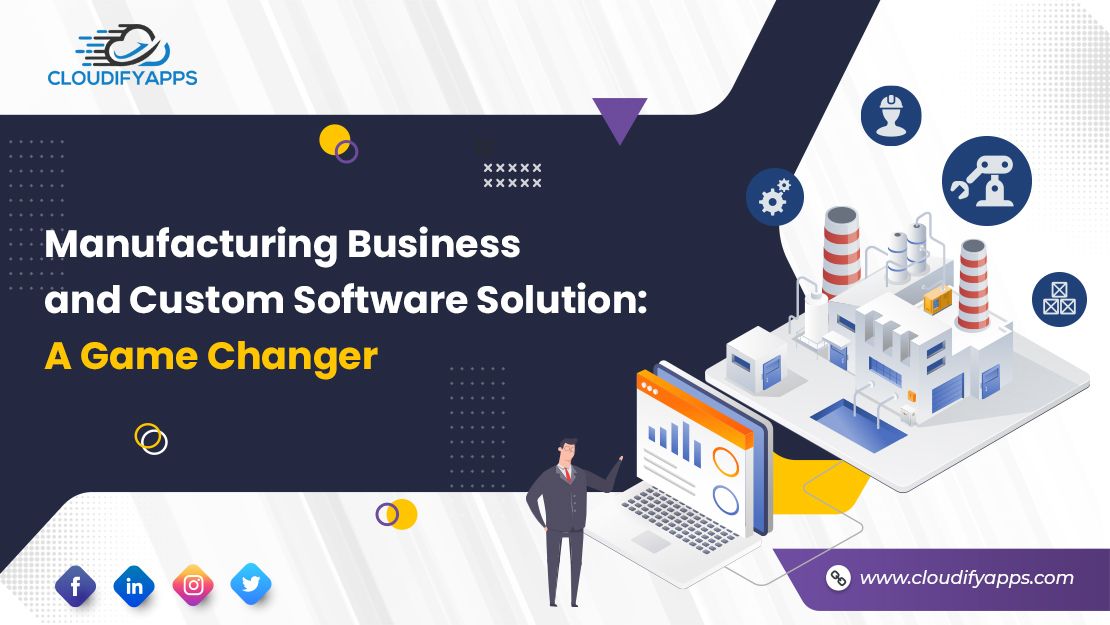 Custom Software Development For The Manufacturing Sector in India - Tangible Or Vague!
Introduction
The manufacturing sector has grown more competitive than ever, owing to shifting customer demand trends and technical improvements. Moreover, industrial you should be aware that automation is gradually becoming the new standard in the business.
Companies now employ a variety of systems and technologies, including ERPs (Enterprise Resource Planning Systems), MES (Manufacturing Execution Systems), CROs( Conversion Rate Optimizations), and QMS (Quality Management Systems).
Yes, you may use pre-built software to optimize your overall operations. However, they may not be aligned with your business goals or cover all its activities, such as supply chain applications, maintenance, and product creation.
This would need the organization to employ several individual software products that are good at particular things. Here, custom manufacturing software development comes to your aid. Read this article to learn more about manufacturing software solutions that are personalized to provide a holistic experience that is better than everything.
What is Custom Software Development?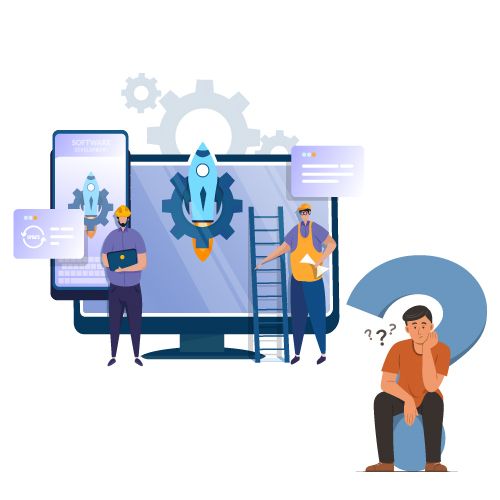 The process of designing and then building customized, one-of-a-kind software applications are known as bespoke or custom software development.
The company's primary goal when they are producing any bespoke software is to develop a technical solution that is exceptionally specialized and unlike anything else on the market.
The business aims to solve many personalized issues using such custom software solutions, which is where custom manufacturing software development comes in.
Although many organizations specialize in software development, not all of them have expertise with unique projects. Custom software might range from a smartphone application to a desktop insurance platform to a warehouse robot – and anything in between!
It takes a lot of teamwork at the manufacturing software development Company India and out-of-the-box thinking to create manufacturing software solutions that are fresh and original but also solve the unique problems nicely.
What are The Major Hurdles Faced By The Manufacturing Industry?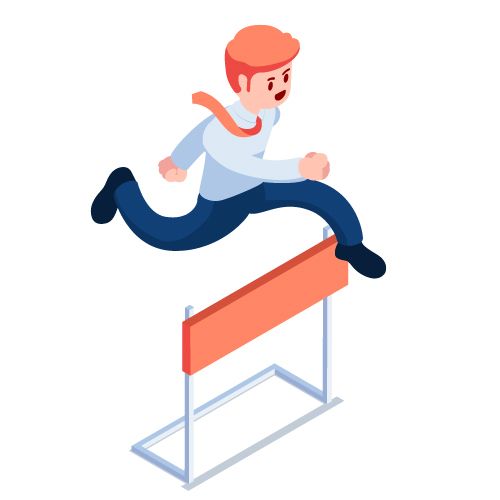 Maintaining an Accurate Inventory Management Details
The importance of inventory control in industrial organizations cannot be overstated. Right? What if the stockpile of raw materials is depleted? Or if there are more raw materials than needed? Both of these scenarios have the potential to disrupt the entire production process. Moreover, the lack of materials will ultimately delay product delivery, while surplus materials will result in waste.
As a result, keeping precisely the proper quantity of inventory is critical. However, most industrial organizations find it challenging to maintain reasonable inventory control. Another concern is that manual inventory control is time-consuming and prone to mistakes and inconsistencies. However, bespoke software manufacturing software development is a far simpler option.
You may quickly streamline your entrepreneurial operations by creating bespoke inventory management software. Inventory management software ensures that managers are always aware of the appropriate inventory levels.
You will never have an excess of raw materials or waste if you use this method. You will be notified when your inventory meets the specified minimum value. It will make it easier to reorder raw materials at the appropriate moment. Furthermore, combining software solutions with barcode scanners might aid the tracking process.
Rapidly Changing Customer Behavior
This issue is not just limited to the manufacturing industry! It is happening in each nook and corner of the world! Technology constantly evolves, and keeping up with ever-changing client demands has become the manufacturing industry's most challenging issue. Customers' preferences and interests shift throughout time.
Customers, for example, used to be interested in methods to save money, but today they are more interested in ethically created and high-quality items. In this case, if the manufacturing companies suffer a setback, the market shares will decline at the end of the day! Custom software development is the most incredible way to address the difficulty of fulfilling changing consumer requests.
You can go for custom manufacturing software solutions such as sales management software. This customized solution enables all firms to study customer behavior and efficiently anticipate demand. It aids in the collection of essential information such as the items that clients are interested in acquiring, the time and occasion of their purchase, the number of products purchased, and more.
Gaining an understanding of industry trends and client purchasing behavior is simplified with specialized software solutions. This, in turn, improves overall customer satisfaction and allows the company to obtain a competitive advantage in the market.
1. Managing Sales Leads
Another problem that the manufacturing sector faces is managing and prioritizing sales leads. Many manufacturers contemplate treating all of their leads in the same manner. However, if you want to keep ahead of your competition, this is not the method to take.
Because each lead has different requirements, interests, and qualities, it is critical to handle each one individually. Furthermore, some manufacturers have trouble recognizing prospective leads. As a result, the company misses out on significant revenue prospects.
For example, CRM software may assist in tracking probable prospects and managing them successfully. Furthermore, the CRM system provides a unified database to help you analyze sales prospects and identify qualifying leads.
The custom manufacturing software may also assist you in acquiring real-time data regarding the sales lead status and adequately distributing them to your salespeople. It will help you optimize your sales process and take advantage of potential business chances.
What are Some Of The Facts and Figures Related to The Manufacturing Industry and Technology?
In terms of precise areas and figures, PWC's study reveals the following*:
● 34 percent of CEOs emphasized expanded usage of artificial intelligence (AI) in the near future, while 37 per cent favoured predictive maintenance.
● Forty-three per cent of IM CEOs want to use technology to improve their enterprise resource planning (ERP) systems.
● Finally, 69 per cent stated that the rising complexity and danger of cyber-attacks are forcing businesses to reconsider their cybersecurity measures, both technically and strategically.
What are The Main Advantages Of Custom Software Development For The Manufacturing Industry?
The following custom software development's advantages will enhance the manufacturing industry and its operations.
Personalized Attention Enhances The Company's Growth
Custom software is designed specifically for your company's needs, optimizing manufacturing operations, enabling business operations, and increasing security and control.
Custom Software Development Enables a Highly Efficient Production Planning and Machinery Control
Nowadays, the significant problems of additive manufacturing are mainly focused on boosting overall productivity. Every industry looks forward to owning a reliable manufacturing solution to enhance efficiency. The same logic works for the manufacturing industry too.
As production planning functions just like a roadmap, manufacturers can see where they are precisely heading and how long it will take to get there. Custom software assists industrial companies in more successfully optimizing operations. This is because custom manufacturing software is made out of the ideal combination of resources and production requirements specific to your company. Custom software enables manufacturers to manage every recipe safely and effectively and stay up with new technology.
Scalability and Better Adaptability
There is a reason why industrial businesses are increasingly turning to bespoke software development. This is because these businesses require more scalability than most others. Customized software is more trustworthy since the investment in bespoke software will reap dividends for a more extended period.
The developers may simply modify bespoke software depending on the company requirements, allowing for a seamless presentation of the firm that meets all criteria, ultimately leading to improved profit. Since bespoke software development constantly gives superior scalability to commercial options, typical off-the-shelf software rarely fulfils the task.
Highly Impactful Insights Based On Data
To stay ahead of the competition, manufacturers must prioritize intelligent business strategies. It supports and supplements the efficiency of businesses in making better use of the data acquired. However, decision-making has become more effective and straightforward as a result of corporate intelligence. You can now take the best possible decision specific to your company.
Furthermore, the team's performance may be scrutinized in-depth, allowing for resolving any issues that develop. The most beneficial parts of the production stream include simplified supply chains and logistics, educated decision-making, inventory control, and reformed financial management.
Cost-effectiveness
The initial cost of getting bespoke software may be greater than purchasing off-the-shelf software. Custom manufacturing software, on the other hand, does not grow obsolete or require regular upgrades, so you wind up spending less in the long term. This is another significant advantage of custom software development for the manufacturing industry.
Assists with Assertive Monitoring
First and foremost, let us assure you that installing a software system is a simple operation, primarily when you deal with an experienced software partner whose integration team handles all your responsibilities. Any professional software partner can help you install specialized software to track and monitor even minor changes.
This may assist you in resolving minor difficulties before they become significant concerns. However, bespoke software development services are becoming increasingly popular in the manufacturing industry to help them enforce the habit of constantly reducing tasks, particularly those that do not offer value to the clients. It is necessary to install specialized software that allows manufacturers to track activities and automatically record machine equipment performance.
Makes Integration Much Easier
Manufacturing requires complicated and sensitive procedures, so you'll need software that can manage many company activities, processes, and even machines at the same time. An expert software developer can assist in the creation of technological solutions to automate your corporate functions, integrate or renovate current programs, and generate efficiency.
Gain a Competitive Edge With Customized Solutions
Custom software development is also a competitive advantage. Every day, we make business decisions ranging from budget to ROI to competitive advantage. However, as we all know, the nature of the competition changes regularly. And the software you choose will provide you with the necessary competitive edge.
Obviously, your business will evolve over time in tandem with market trends; bespoke software may assist you in adapting to those changes and trends in the industry, allowing you to keep a competitive advantage, and this software is far more efficient. Not only that, but you will receive ongoing assistance from the software developer who created the product.
Collaboration Is Now Easier Than Ever
When corporate executives lack access to the necessary tools and resources, it can be difficult for them to collaborate. To communicate information with other team members, team members from other departments may be obliged to make phone calls, send emails, or physically go to the desired place.
Through helpful and creative capabilities with bespoke ERP software, team members can attain ease of cooperation. The entire process may run on a centralized shared database that you can access from any device, including desktops, cellphones, and tablets.
Collaboration solutions enable employees to communicate data and information with one another quickly and effortlessly from any place. ERP systems help firms break down information barriers and encourage a more open and collaborative environment.
Enhanced Data Security
In today's digital era, it is more necessary than ever for businesses to have adequate measures to protect themselves against data theft and other related situations. Any company with an online presence or using online resources as part of its routine operations may be vulnerable to a cyber attack.
Custom software provides real-time risk management capabilities and enhanced security services such as fraud monitoring and automated audits. These technologies are critical for any company that gathers or uses enormous volumes of sensitive data.
You may create solutions to organize documentation and data and make it more accessible. This improved efficiency decreases the number of duplicate papers and ensures that data is correct and up to date.
What are The Different Types Of Applications That Users Can Choose If They are In The Manufacturing Industry?
Some of the most tangible applications are given below.
Tracking Application
If your manufacturing company employs movable machinery, such as in building or delivery, a sensor setup and a linked mobile app might be one of the most beneficial solutions you can have. This will allow you to track the precise position of any piece of equipment, whether it has left a site or is still on the property. It will provide you with the controls you have always desired for your business.
The technology necessary to create tracking software for any industrial organization is identical to that used to develop an app like Uber for trucks. The device's position is determined via GPS and communicated to the car owner's and/or driver's app with this type of app.
Checking The Delivery Conditions
It is very critical for you to maintain the precise conditions in the vehicle while transporting any kind of fragile or perishable commodities. Meat and fish, for example, should be supplied in refrigerators at a specific temperature to maintain quality.
By installing sophisticated thermometers in vehicles and using associated software, you can warn a driver if the temperature exceeds the predetermined threshold. You can do all these with the help of custom software development.
Monitor Your Employees
Employees using key cards to enter premises are the most basic form of this. Individual vital cards are programmed to tell the system whose employee each card belongs to, what rights the employee has, and when the employee has entered and vacated the premises.
However, another reason to employ worker tracking software is to increase workplace safety. In our cellphones, we have pedometers, gyroscopes, GPS receivers, and altimeters. Furthermore, many of us use fitness trackers.
These wearable devices detect our heart rate at rest, throughout everyday activities, and during exercises and send the data to our smartphones for analysis. You can use similar devices in industrial plants to minimize injuries to monitor employees' health.
How Will Customized Software Help Your Business?
Companies who are still unsure if it is worthwhile to invest in such software should ask themselves the following question before embarking on a project:
1. Are we late in providing customer service and satisfying their demands on time?
2. Is it necessary to broaden our process?
3. How can we maximize our ROI?
4. Are we concentrating on increasing revenue?
5. Do we rely on many programs to do our tasks?
6. Do we have a reliable and effective platform for communicating with our customers?
7. Would we gain from incorporating any software into our current setup?
8. Is it necessary to keep ahead of competitors?
9. Do we require out-of-the-box thinking to get things done quickly?
Conclusion
For the majority of the issues that the manufacturing industry faces, tailored software solutions are the best approach to overcome them. Whether running a small manufacturing business or a large corporation, embracing cutting-edge technology is essential.
A lack of the proper application may prevent your company from taking advantage of attractive market prospects. Making the most of manufacturing software solutions is essential if you want to become the market leader in a competitive sector. By utilizing contemporary software and technology, you may swiftly improve your business operations, obtain vital insights, and make data-driven decisions for maximum profitability.
It is critical to ensure that your software works effectively in theory and helps you in practice. Choose the proper manufacturing software development Company India for building your solution. Pick someone with previous experience and a deep understanding of the manufacturing industry in particular.
---
Popular Tags
Recent Posts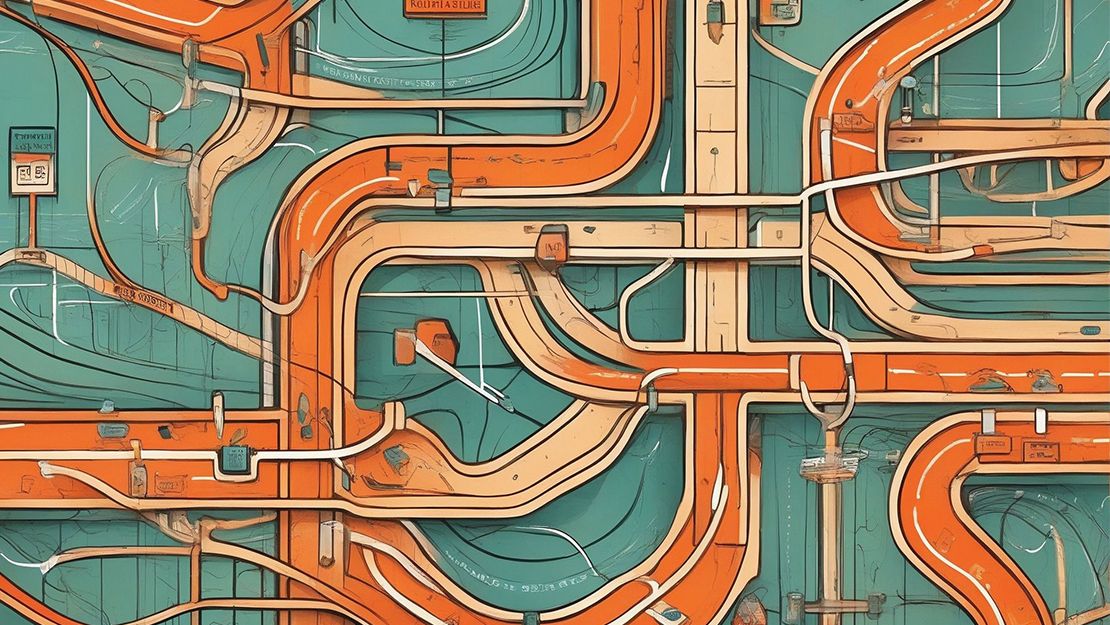 If you're a developer working with Laravel applications, you know how important it is to handle routing efficiently. The good news is that t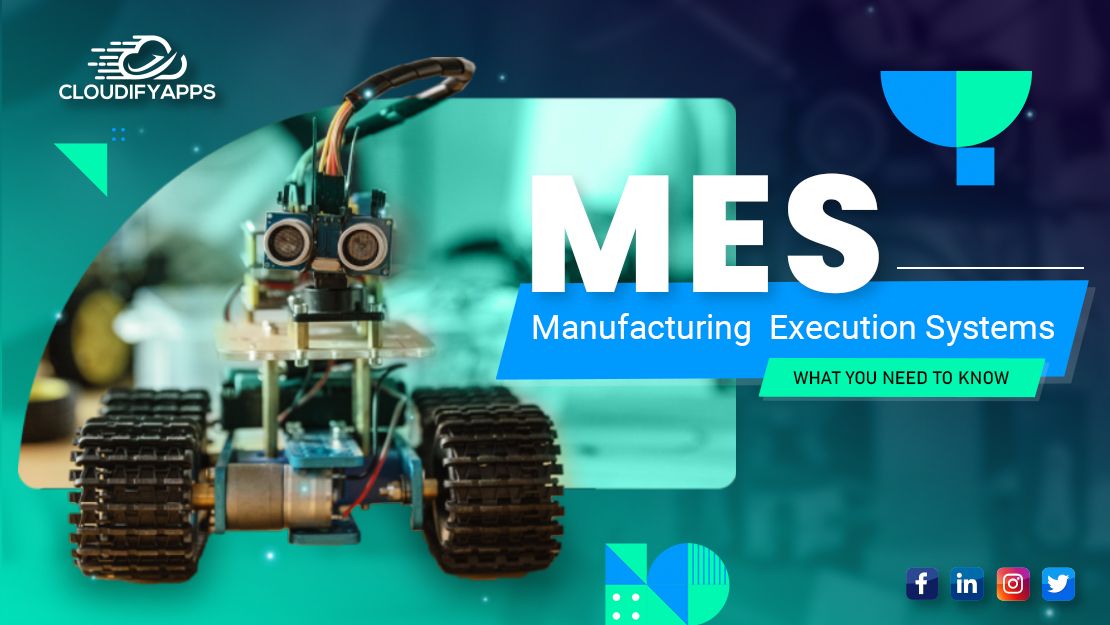 A manufacturing execution system (MES) is a software solution that helps manufacturers track, monitor, and control the manufacturing process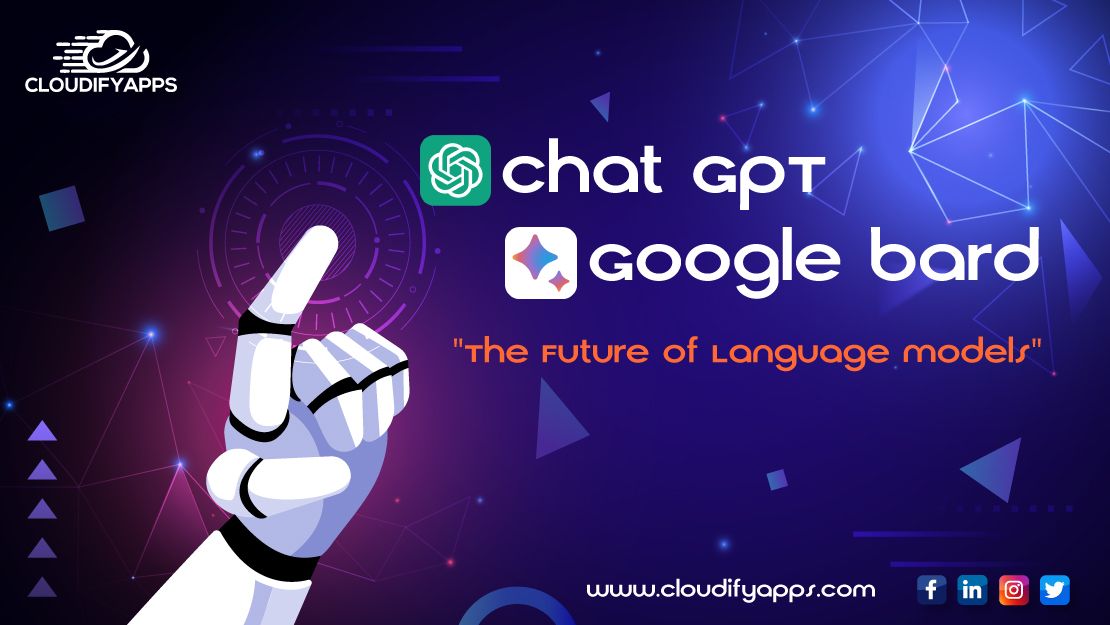 In recent years, there has been a surge of interest in large language models (LLMs). LLMs are a type of artificial intelligence (AI) that ca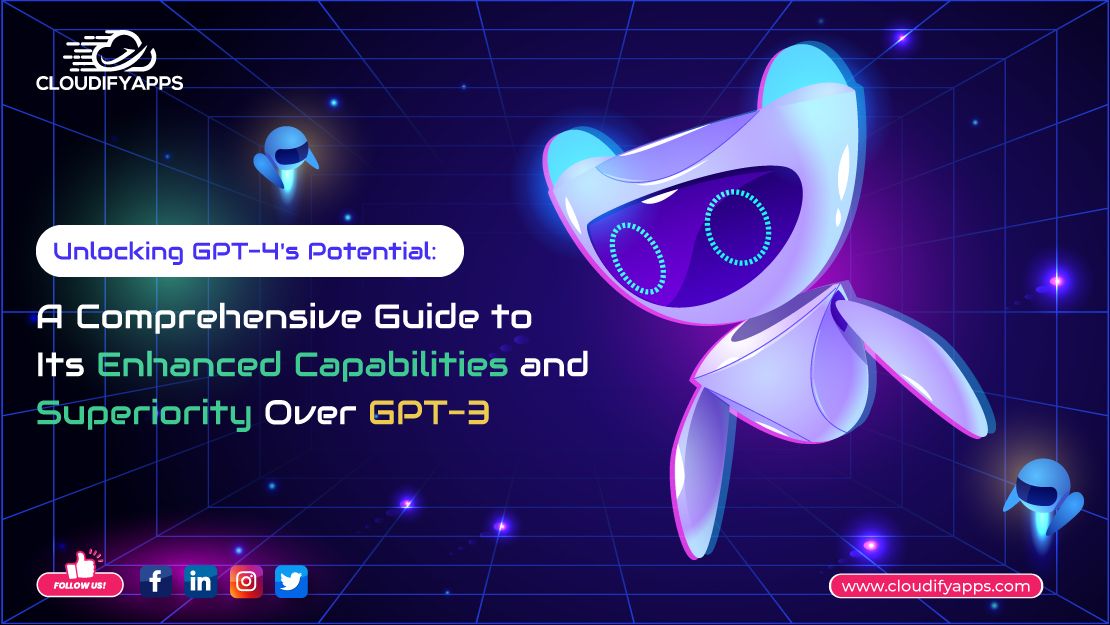 The AI community has witnessed significant advancements in recent years, and the latest offering from OpenAI, GPT-4, has taken the world by