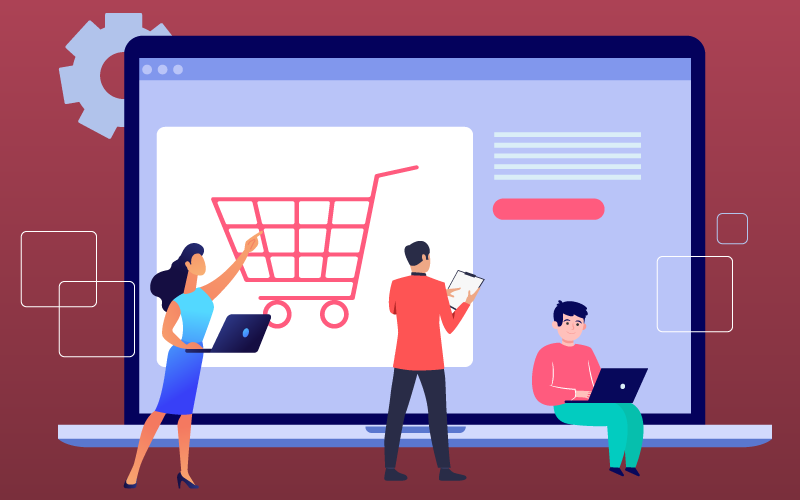 10 Reasons Why You Choose Custom eCommerce Web Development For Your Online Business?
Introduction:

The COVID-19 pandemic has dealt a massive blow to the entire world. Though apparently, it seems that the global healthcare system is in shambles, the pandemic has actually affected several lives and toppled economies. From creating a significant slowdown for end industries like manufacturing, production, construction to those that rely on supply chains, logistics, and others, the pandemic has turned the world upside down.

This topsy-turvy nature of the way we think and act is evident in various industries. However, one positive impact has been noted as well. Innovation and automation have taken the digital route. People have started understanding the importance and indispensable nature of digitization and digital transformation.

Let's cite an example.

PwC reports that nearly 70% of the global CEOs are comfortable with the work-from-home culture that the pandemic has initiated and have reported a growth in their revenues! Stay-at-home-directives and the lockdown have hardly impacted the growth and financial development of prominent global corporations employing SaaS platforms for remote collaboration and online project management. Custom CRM tools are providing solutions to customer queries and addressing their grievances. Thus, the digital transformation that was imminent until the pandemic hit us has now become the mantra for change and advancement.

How Can a Store That Sells Products/Services Accommodate This Change?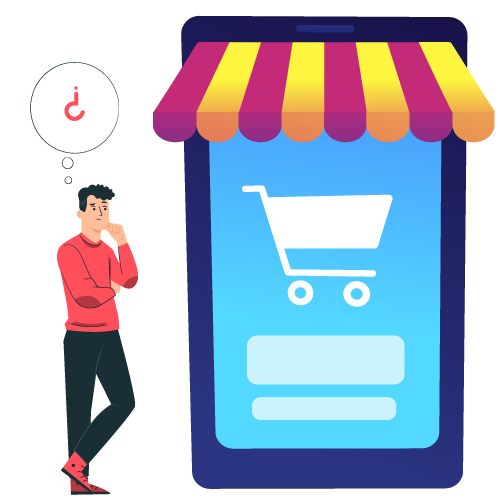 If you are a startup or an SMB with its own range of products and a niche audience on which it thrives, having a brick-and-mortar store with savvy interiors was an excellent investment before 2020. Unfortunately, that cannot be said now.

With several countries and their respective governments going into lockdowns and imposing quarantines, the retail shops have suffered the most. There are hardly any customers visiting shops and buying their coveted products. But has that impeded the market or put a full stop to it?

On the contrary, the retail business is thriving in all corners of the world. But SMBs and startups that sell their products and services have gone for a makeover. Instead of the traditional brick-and-mortar store, they have shifted to the digital domain.

The online marketplace has a plethora of benefits. Not only does it introduce you to a global pool of customers, but it also enables you to stay up-to-date with the latest trends in the industry. eCommerce solutions are the best way to push your sales further up, as the digital marketplace is teeming with invaluable data that can help you grow your business further every day.

Compelling eCommerce Statistics That Will Urge You to Sell Online: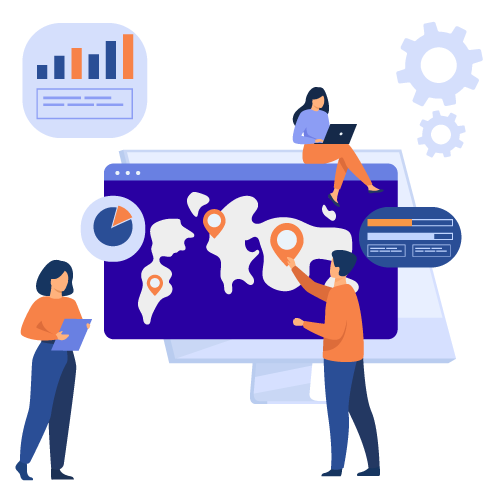 With over 2 billion digital buyers worldwide, going digital is the most innovative way to sell your products and services. Apart from this, businesses should also consider that almost 51% of the global consumer is constantly browsing their mobile devices-smartphones or tablets or others.

Hence, the retail commerce sales that have already reached a whopping 4.13 trillion USD by 2020 will get a further boost as market research experts believe that 72.9% of ecommerce will be dominated by mobile commerce by the end of 2021, despite the pandemic and its fearful nature.

Why Not Traditional eCommerce Solutions Like Shopify and Woocommerce?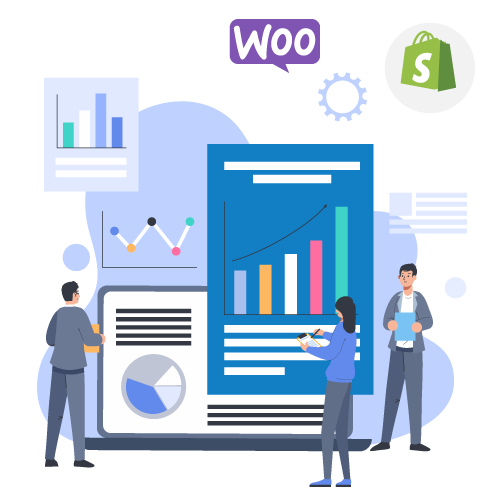 Although Shopify has boasted an almost 52% year-on-year growth in terms of consumers buying products from Shopify merchants between 2019 and 2020, let's face the facts.

Having a traditional Shopify store is not the solution. Especially when you are trying to sell something that defines your brand, upholds your brand values, and creates brand recognition amongst your target audience, you should not rely on a one-size-fits-all approach like Shopify.

Shopify and Woocommerce have proved to deliver superb dividends to people selling various stuff, but they don't fit the needs of every company. Custom plugins can modify your Shopify and Woocommerce sites, but custom ecommerce solutions have several upsides that these traditional shops don't.

Having a readymade product like Shopify or Woocommerce does not let you stand out from the competition. In this highly competitive market, when selling a product or a service to your online audience needs convincing via user-friendly, cogent solutions, an online readymade SaaS offering indeed does not cut the bill.

Ten Reasons Why You Should Choose Custom eCommerce Web Development For Your Online Business: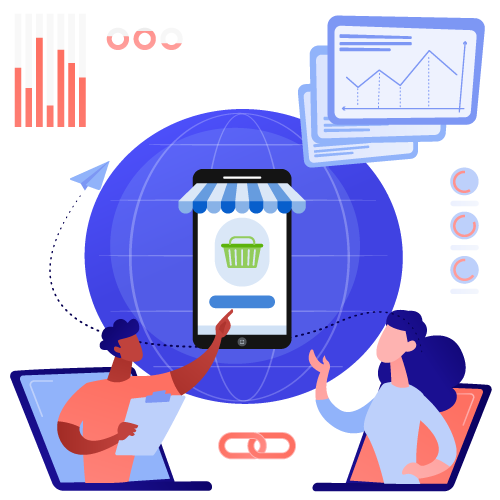 After identifying your niche audience and having a clear road map of selling your product/service, you should invest in custom eCommerce web development solutions. The time investment could be relatively more, but the returns are better as well.

You derive flexibility, the ability to improvise and scale at will, as well as greater control over your custom eCommerce website. The convenience of using a readymade SaaS offering is definitely absent, but here are ten reasons that will convince you to invest in custom eCommerce web development solutions.

A Custom Storefront Design:

The year 2021 is known as the year of the customer, and subsequently, customers will dominate the digital domain. Therefore, providing a superb customer experience should be the top priority of every ecommerce business. Being user-friendly and having magnificent UI/UX design is excellent, but delivering completely out-of-the-box solutions to your customers sits well with Google too! The search engine will rank your custom ecommerce website higher with a custom storefront design that gives your ecommerce business a competitive advantage while reflecting on the core nature of your business.

Mobile-Responsive Shopping Experience:

While an adaptive design has pre-made layouts that adjust to the screen size, a responsive design dynamically changes itself. It provides a novel experience according to the screen size and the browser settings. With 51% of customers making purchase decisions via their smartphones, looking for a custom eCommerce solution that is mobile-responsive will only help you boost your business. It will also provide a superb experience to your customers as a mobile-friendly custom eCommerce store is critical to acquire quality leads and retain them.

Voice-Integration in Custom eCommerce Solution:

Another great feature of using a custom ecommerce solution that is mobile-responsive is that it might employ the latest AI features like Siri, Cortana and integrate voice search in its solutions. The Global Consumer Survey Report in 2019 said that around 9% of consumers used voice search for shopping for products or services at least once a week or more frequently. Hence, going for a custom ecommerce web development for your online business has its inherent benefits.

Custom eCommerce Web Development Might Integrate Promising CRM Tools:

While you are investing in your custom eCommerce web development, you should give a good thought about CRM tools. These are the perfect way to automatically collect information from your customers, track their orders and other behavior, and thereby improve the company's prospects with existing and potential customers. It always has a positive impact on sales conversion rates.

Ability to Sell Customizable or Modular Products:

Having a custom eCommerce solution will help a company's dedicated users or buyers customize the products according to their choices and preferences. Personalization always has its benefits. Taking advantage of creating such personalized or modular products sits well with the customers, as a recent study reported their enthusiasm to pay 20% more for tailor-made products compared to standard ones. Product customization raises the overall order value for a business.

Multi-Vendor/Drop shipping Advantages:

A custom eCommerce web development might enable you to have other sellers sell on your platform. With the increase in the number of vendors on your custom eCommerce website, your profit margins are going to soar up rapidly. With a multi-vendor marketplace, each vendor takes care of their inventory, and hence it is a win-win situation for an upcoming eCommerce platform. Incorporation of custom features will also be received positively by the customers of such a drop shipping store.

A Custom eCommerce Platform Will Tend to Particular Needs:

While your custom eCommerce platform might tend to a particular demographic, some others could emphasize the payment gateways. Another custom eCommerce solution could be focusing more on user-friendliness and the buying experience. Specific eCommerce platforms tend to the regulations of their industries. With FMCG or perishables, the rules of checkout and shipping could be different than others. Hence, custom eCommerce web development is always beneficial.

Third-Party API Integration:

The integration of a third-party API with a new eCommerce platform is slowly becoming the reason for the eCommerce venture's success. These third-party APIs enable retailers to get an in-depth insight into their customer behaviors and customize the site's content to meet their needs. With third-party API integration in a custom eCommerce website, you will be able to leverage a range of possibilities.

Custom eCommerce Web Development is More Secure and Robust:

Cyber security is a critical case these days, with data breaches being the most common form in which companies encounter financial loss. To implement adequate security measures, a custom eCommerce website is the best. It is generally built to your specifications and makes the site more manageable and secure.

Payment Gateway Integration:

While building a custom eCommerce platform, you should give special notice to the payment gateway. They ensure seamless, secure, and easy transactions for customers, ensure data protection, data security, and fraud prevention while meeting quality standards and policies. With custom eCommerce web development, you can easily integrate your preferred payment gateway provider that enables seamless online payment processing.

Closing Thoughts: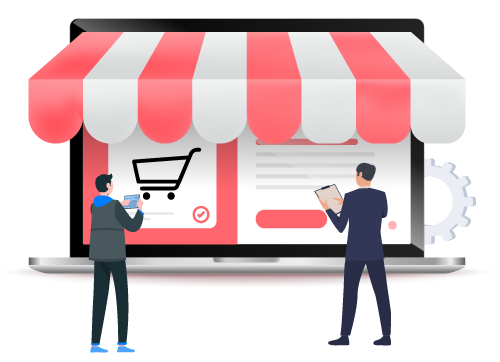 With these ten promising reasons, you must be already convinced to invest in custom eCommerce development for your online business. If you still are not convinced, then you can do a bit more personal research. But we ensure that you will only find positives and ultimately go with this choice!
---
Popular Tags
Recent Posts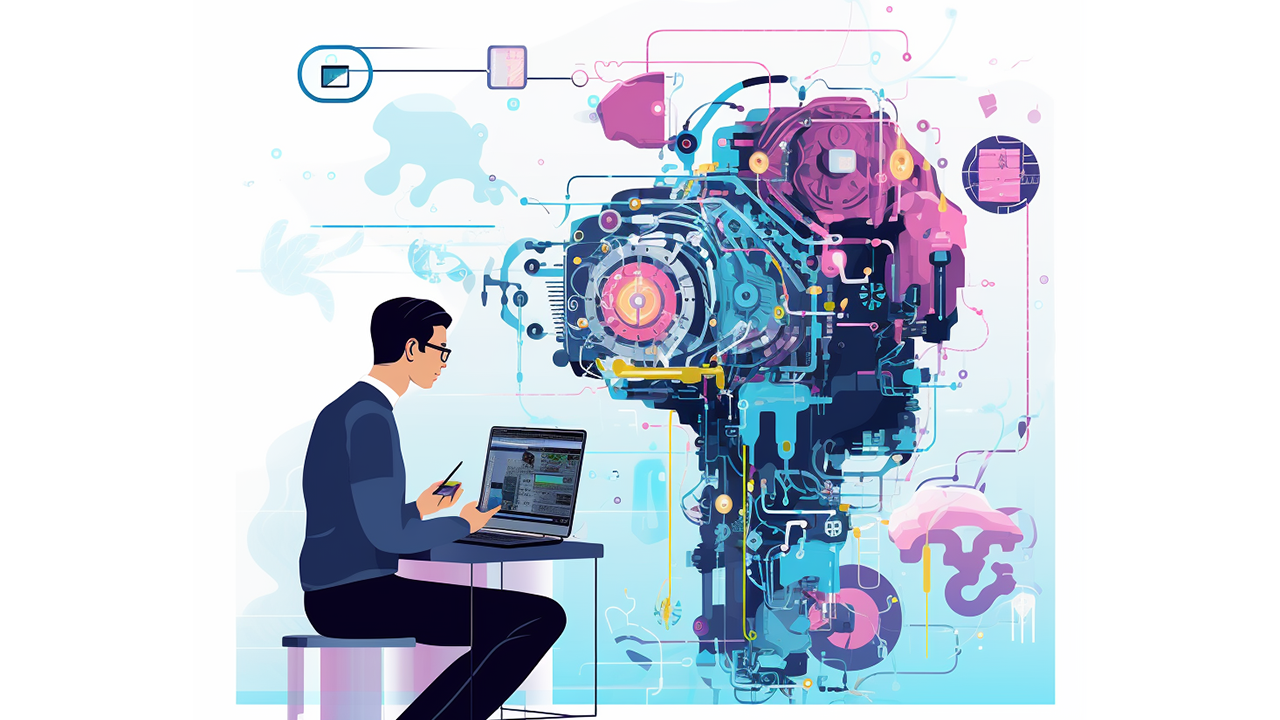 Introduction In the evolving landscape of artificial intelligence, keeping chatbots and digital assistants informed is crucial. Retrieval-A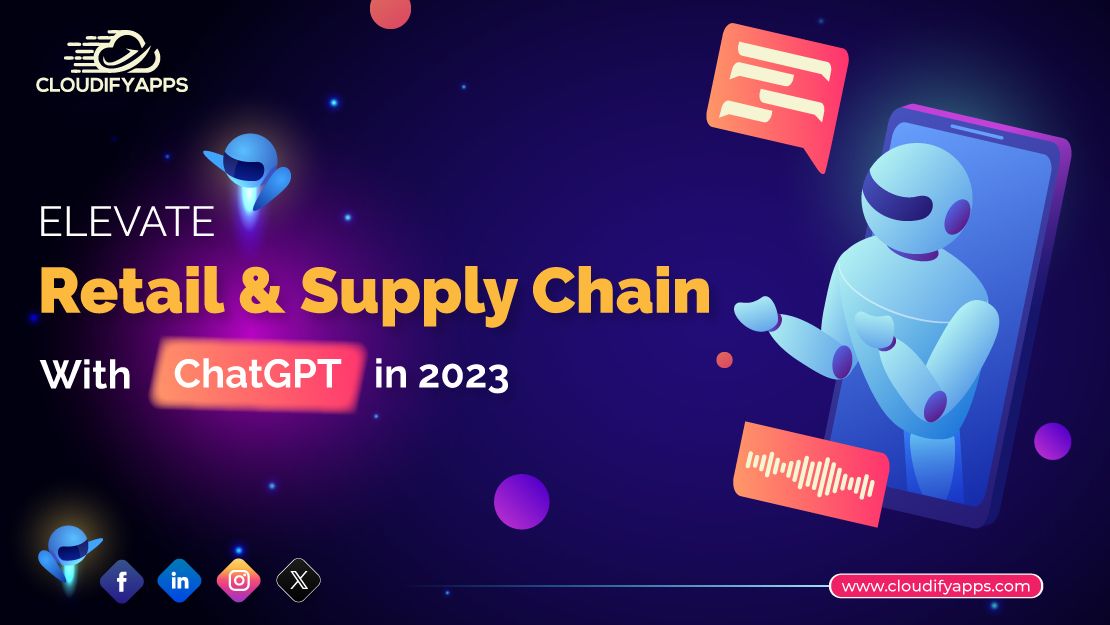 ChatGPT has emerged as a groundbreaking tool in the realm of artificial intelligence, offering capabilities that extend beyond mere chatbots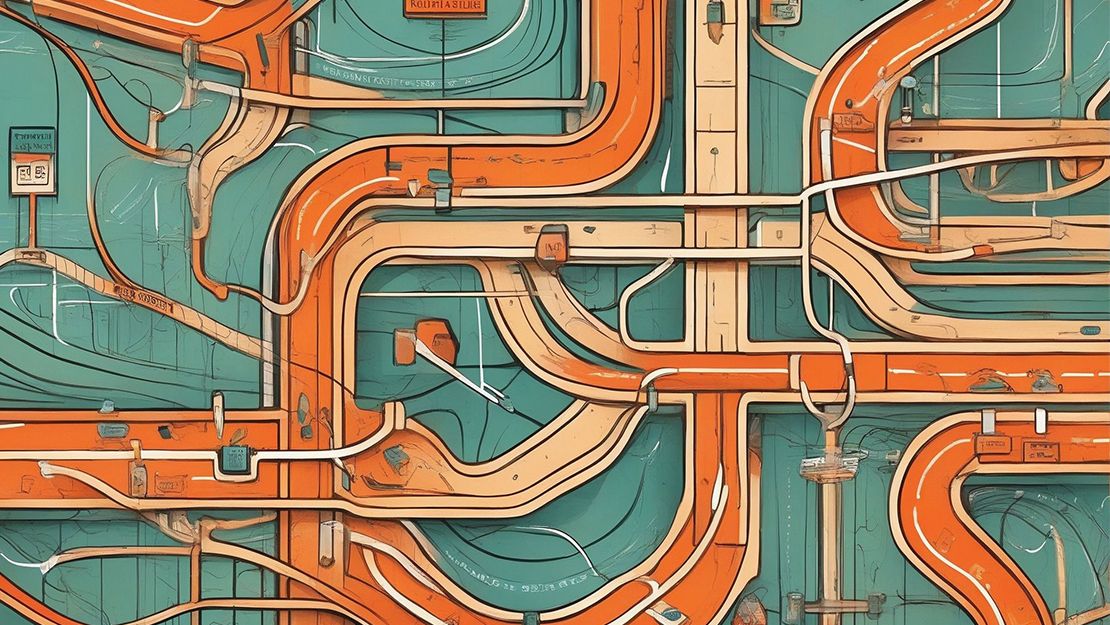 If you're a developer working with Laravel applications, you know how important it is to handle routing efficiently. The good news is that t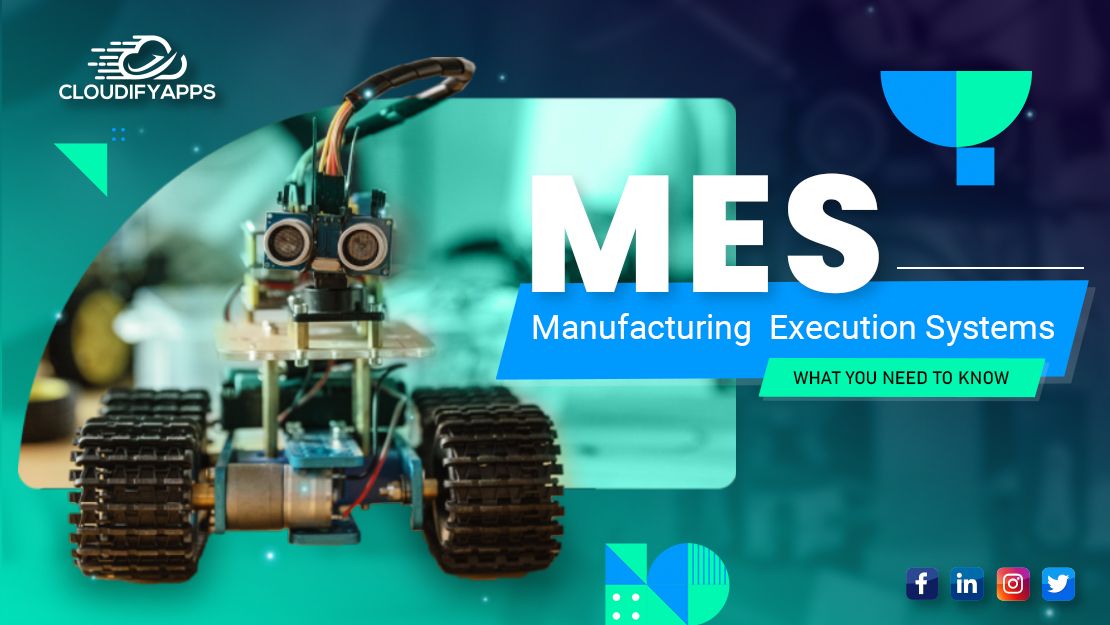 A manufacturing execution system (MES) is a software solution that helps manufacturers track, monitor, and control the manufacturing process